Published by La rédaction · Photos by Laurent P. · Published on 20 May 2022 at 19h55
Parisian museums and art galleries provide us with many outings devoted to fashion. Between legendary figures and contemporary designers, these exhibits are astonishing! To make sure you miss no fashion event, keep reading!
Fashion and Paris is a big love story! This year, the French capital reminds us it inspired all the great designers and it keeps attracting big fashion names. Retrospectives, themed exhibitions and new talents await us in Paris museums and galleries.
And is there a better outing than visiting a fashion exhibition in the capital of fashion? Be inspired by the beauty and these innovative designes created by genius designers, between two fashion shows during Fashion Week.
This guide is regularly updated depending on museums' latest programs. Do not hesitate to check it again to find out more about fashion exhibitions in Paris and Île-de-France.
Fashion museums and galleries:




The Musée Yves Saint Laurent reopens
The Musée Yves Saint Laurent is the occasion to return on the life of a symbol of the French Haute couture. Starting from June 17, 2021, dive into the universe of the famous designer in this temple of fashion! [Read more]




Palais Galliera will soon unveil their permanent collections
The Palais Galliera is famous for being Paris fashion museum. Only open for temporary exhibitions for a while, this magnificent cultural venue will open and display permanent collections from October 2, 2021. [Read more]
Current fashion exhibitions in Paris:




La Galerie Dior, the exhibition about the history of Maison Christian Dior at the 30 Montaigne museum
La Galerie Dior is a venue you do not want to miss if you love fashion. Set in the heart of 30 Montaigne, this exhibition area takes us to the very heart of the Maison Christian Dior's universe. Go and discover his inspirations and history through a series of magnificent stagings in this uncommon museum. [Read more]




Love brings Love, our pictures of the exhibit at Palais Galliera in tribute to Alber Elbaz
Palais Galliera shines a light on fashion designer Alber Elbaz with an exhibition away from the usual rules. With "Love brings Love, le défilé hommage à Alber Elbaz" discover the incredible designer's work who passed away in April 2021. Come from March 5 to July 10, 2022. [Read more]




Sneakers, the exhibition at the Musée de l'Homme is on
From October 13, 2021 to July 25, 2022, the Musée de l'Homme gives pride of place to sneakers. Jordan, Stan Smith, Converse… From tracks to catwalks, sneakers have grown into essential accessories in our daily lives. Come along and learn more about these famous shoes. [Read more]




A History of Fashion, the Palais Galliera exhibition is up
Palais Galliera is back in full glamor! From October 2, 2021 to June 26, 2022, the museum displays collections through an exhibition returning on history through fashion. Called "A History of Fashion. Collecting and Exhibiting at the Palais Galliera", this display expects you in the new galleries of the palace. [Read more]
Fashion exhibitions coming soon: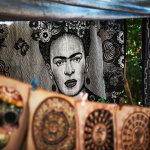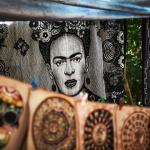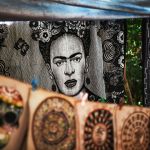 Frida Kahlo exhibit at the Palais Galliera: a retrospective showing pieces from the Casa Azul in Paris
Known as Paris fashion museum, the Palais Galliera devotes a promising exhibition to a major icon: Frida Kahlo. This retrospective – in partnership with the Museo Frida Kahlo – is to unveil over 200 pieces coming straight from the artist's childhood home, the Casa Azul in Mexico. Meet from September 15, 2022, to March 5, 2023. [Read more]




"Shocking! Les mondes surréalistes d'Elsa Schiaparelli", the fashion exhibition at MAD Paris
Bold, inspiring, avant-garde, shocking! Fashion designer Elsa Schiaparelli has been called many names… And how about making your own mind thanks to the "Shocking! Les mondes surréalistes d'Elsa Schiaparelli" exhibition running from July 6, 2022, to January 22, 2023, at the Musée des Arts Décoratifs in Paris? [Read more]
Are you ready for all these beautiful and upcoming exhibitions? Come and admire these exceptional creations and be inspired by major designers' works. Who knows, perhaps you'll create your own fashion line we'll find next year in the museums' galleries.