Published by My B. · Photos by My B. · Published on 24 November 2021 at 17h45
Are you looking for the best exhibitions running in Paris right now? To make sure you have picked them right, here are the unmissable exhibitions of November 2021 in the French capital city. Retrospective, fashion exhibit, playful or innovative display, there is something for everyone, whether you are looking for culture, new experiences or wonderful works of art.
Feel like discovering the most beautiful exhibitions in Paris? Here are the best exhibitions running in November in Paris and around. Very fantastic exhibitions are running, some have been postponed and are expected for months, but this is the right time to visit Paris museums and cultural venues.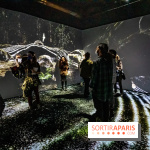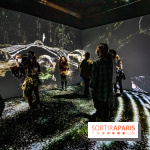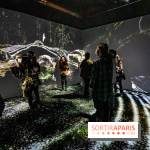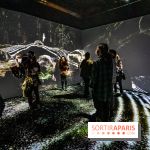 L'Odyssée Sensorielle, the compelling immersive exhibition at Paris Museum of Natural History
More than an exhibition, Paris Museum of Natural History offers a never-before-seen compelling immersive display: from October 23, 2021 to July 4, 2022, dive into the "L'Odyssée Sensoriel" and discover the living world as you have never experienced it before! [Read more]




Jardin des Plantes light festival 2022: next year's edition theme unveiled!
Every year, the Jardin des Plantes presents a nighttime light festival in a magical setting! Gigantic lit statues of animals take over the place at nightfall. After a successful third edition, this great festival will be back for a new theme next year: The World of Minuscule in Large! To discover from November 2022, to January 2023. [Read more]




Signac Collectionneur, the surprising exhibition at the Musée d'Orsay – our pictures
Renown painter, Paul Signac has already been the topic of many exhibitions in France. This time, the Musée d'Orsay focuses on the collector he was. From October 12, 2021 to February 13, 2022, discover the "Signac collectionneur" exhibition. [Read more]




Julie Manet, our pictures of Musée Marmottan Monet's impressionist exhibition
Muse and symbol of a dazzling impressionist era, Julie Manet is given pride of place in an exhibition in Musée Marmottan Monet. From October 19, 2021 to March 20, 2022, discover "Julie Manet", a fascination exhibition about a multi-faceted woman. [Read more]




The King's Animals, the wild exhibition at the Palace of Versailles - our pictures
Hound dogs and prancers, hens and sheep, birds and rabbits… The Palace of Versailles could be home for more animals than humans! From October 12, 2021 to February 13, 2022, discover "The King's Animals" exhibition. [Read more]




The Limits of Humanity, the exhibition at Paris Musée de l'Homme
Here is a question tormenting philosophers and scientists for centuries: what is human? The Musée de l'Homme takes you to this investigation looking for a meaning, to the borders of human, for a fantastic journey. Meet from October 13, 2021 to May 30, 2022 to answer this question as old as humankind… [Read more]




"Destination Cosmos", the immersive display at the Atelier des Lumières is back this summer!
Destination Cosmos is the theme for immersive nights at the Atelier des Lumières to discover from July 1 to 30, 2022. On the menu, a crazy exhibition taking us to the stars in partnership with the CNES. [Read more]




Cinemode, our pictures of the Jean-Paul Gaultier exhibition at Paris Cinémathèque
Jean-Paul Gaultier is invited from October 6, 2021 to January 16, 2022 by the Cinémathèque for a compelling display of the movie costumes he has designed for several iconic movies! [Read more]




Thierry Mugler: Couturissime, the exhibition at the Mad - our pictures
Event alert! Paris Musée des Arts Décoratifs welcomes the Thierry Mugler : Couturissime exhibition. Save the date, get some days off, get your camera ready... This exhibition offers us an overview on the genius designer's career, an absolute icon in the fashion world. Originally scheduled from October 2020, it has been postponed to September 30, 2021 to April 24, 2022. [Read more]




Paris – Athens, the Birth of Modern Greece: the Louvre exhibition, our pictures
The Louvre offers us a wonderful travel in time, a journey from Paris to Athens, discovering modern Greece. From September 30, 2021 to February 7, 2021, get on board for an extraordinary adventure celebrating the bicentenary of the independence of Greece. [Read more]
Which exhibition have you decided to visit in Paris?