Published by La rédaction · Photos by Cécile D. · Published on 18 August 2022 at 11h47
Feel like going out but you do not know where to go? Choose your next outing in this list of exhibitions randomly picked in the weekly calendar!
You feel like moving, going out, leaving your hotel or house. You have already checked guides but you are not convinced. You want to really enjoy events available in Paris but you cannot wrap your head around options.
How about playing some game? Below, you will find a list of exhibitions held now in museums, art places and galleries in Paris. These suggestions are made randomly: articles have been picked by chance among the long list of current exhibitions.
Here is the game: since you cannot make your choice, let the chance decide for you! Have a look at the list below and choose without a flinch one of the exhibitions proposed. Great surprises await if you accept to enjoy this unusual adventure!
What exhibition are you discovering today?




Claude Monet's House and Gardens, sweet life at the gates of Paris
Sponsored - Set in Giverny, Claude Monet's house and gardens reopened in April. A historic place telling you about the private life of Monet. One could almost hear the voice of the Master in the garden, see him under the wisteria of the famous Japanese bridged, smell the dish stewed for his family and friends in the blue kitchen, and following his silhouette to the large studio. [Read more]




"Une seconde d'éternité" exhibition at the Bourse de Commerce
From June 22 to September 26, 2022, the Bourse de Commerce Pinault Collection invites you to discover their latest exhibition, "Une Seconde d'Eternité". [Read more]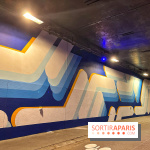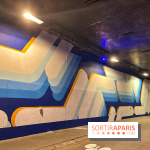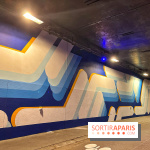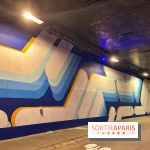 Street-art to soon cover the Paris Tunnel des Tuileries
The Tunnel des Tuileries goes very colorful! For two weeks, a dozen artists cover the Parisian tunnel reserved to soft mobilities in colorful murals to see until July 2023. [Read more]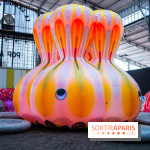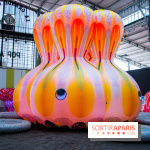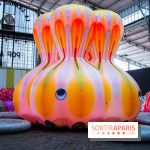 Pop air, the inflatable and immersive experience at the Grande Halle de la Villette: extra time
Starting from April 14, 2022, the Grande Halle de la Villette houses an exclusive and playful inflatable experience, Pop Air, made in partnership with Rome's Balloon Museum. The immersive exhibition is extended to September 4, 2022. [Read more]




Sally Gabori, the surprising contemporary art exhibition at the Cartier Foundation
Her name is Mirdidingkingathi Juwarnda Sally Gabori and she is the star of the Cartier Foundation's exhibition. From July 3 to November 6, 2022, come and discover the work of this exceptional Aboriginal Australian artist! [Read more]




Immersive exhibition inspired by the Lantern Festival at Paris Korean Culture Center - Our pictures
To celebrate the Taste Korea festival, the Centre culturel coréen – or Korean Culture Center – nestled in Paris 8th arrondissement concocts an exclusive immersive and free exhibition inspired by the famous lantern festival. Meet from June 30 to September 9, 2022, to enjoy this fabulous journey! [Read more]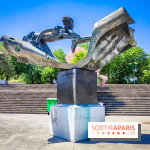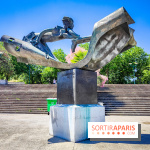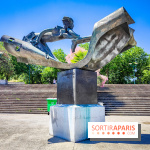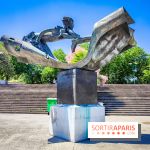 The open-air sculpture museum: a free art stroll in the heart of Paris
Have you heard about the open-air sculpture museum? Set in the Square Tino Rossi in the 5th arrondissement, this small museum provides us with a free cultural stroll by the Seine, in a gorgeous bucolic setting. [Read more]
This is the game: now, put on your shoes and visit this intriguing exhibit!