Published by La rédaction · Photos by Laurent P. · Published on 27 May 2022 at 13h11
What are the exhibitions to see in Paris and Île-de-France this March 2022? Exhibitions, events, installations, here is March's cultural program.
Do you have some time to visit an exhibition in Paris in March 2022? Would you like to enjoy an exhibition? It is your lucky day then: here is a selection of the best exhibitions running in Paris. Fashion, photo, science, modern art, free exhibitions or children-friendly displays...
There is always a fantastic exhibition running in Paris! You only have to choose!
March 2022's major events:
Artsy events you do not want to miss: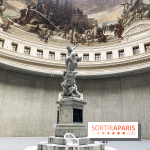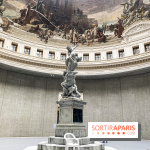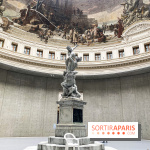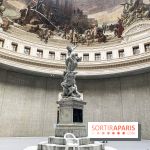 Free late-night opening on Saturday June 4, 2022 at the Bourse de Commerce
Feel like visiting the collections of the Bourse de Commerce? Enjoy the free late-night opening held on Saturday June 4, 2022 to discover this new and unmissable art place in Paris. [Read more]




Free museums and monuments this Sunday June 5, 2022 in Paris
Which museum can you visit for free on the 1st Sunday of the month, namely Sunday June 5, 2022 in Paris? On this public holiday, many venues are exceptionally closed. Yet, there are still a few museums and monuments ready to welcome you all! [Read more]




Fashion exhibitions in Paris
Parisian museums and art galleries provide us with many outings devoted to fashion. Between legendary figures and contemporary designers, these exhibits are astonishing! To make sure you miss no fashion event, keep reading! [Read more]
Fun exhibitions to see in March 2022 in Paris:
Contemporary art exhibitions to see in March 2022 in Paris:
Photo exhibitions to see in March 2022 in Paris:
Historic exhibitions to see in March 2022 in Paris:
Playful exhibitions to see in March 2022 in Paris: