Published by Rizhlaine F. · Photos by My B. · Published on 28 August 2020 at 11h25
Whether it is for the love of photography, passion for biodiversity or simply to admire the most beautiful actions of nature, we invite you to discover the best green tourism places in Paris and Ile-de-France.
Green tourism in Paris exists! Calling all passionate photographers, budding botanists, ornithologists and other fans of beautiful nature interactions, we have listed our favorite spots in Paris and around to quench your thirst for discovery. Whether it is to gaze at the sky, meet the local fauna, or discover surprising animal sanctuaries, here are unmissable places in Ile-de-France.
Meeting the local wild fauna
You can definitely meet wild fauna in Paris and Ile-de-France. And it is no surprise if we tell you that you are expected in green spaces. Here are those likely to introduce you to the Ile-de-France fauna.
Parisian woods: Bois de Vincennes, Bois de Boulogne, le parc Floral de Paris.
Among the Île-de-France forests: the Rambouillet forest, the Fontainebleau forest, the Montmorency forest, the Saint-Germain-en-Laye forest, the Malmaison forest.




The Parc des Buttes Chaumont in Paris
The Parc des Buttes Chaumont set in Paris 19th arrondissement is one of the biggest green areas in Paris. For a run, a picnic or a bucolic walk, this large green setting is a must. [Read more]




The story of the Père-Lachaise cemetery in Paris
The Père-Lachaise cemetery is Paris biggest cemetery and one of the most visited graveyards in the world. Not matter if it's for its history, its famous people or its legends, the place is a must you should visit during your stay in Paris. [Read more]
If you love beautiful plants
Parc Floral de Paris, Jardin des Plantes, Maison du Jardinage de Bercy




The Jardin du Luxembourg in Paris
Paris Jardin du Luxembourg is a park valued by Parisians – nicknaming it "Le Luco" – as much as tourists. A bucolic and very lively garden that makes whoever comes to have a walk happy and even more when the sun is out! The parks reopens from May 30, 2020. [Read more]




Albert-Kahn museum's garden, an exceptional lush garden at the gates of Paris
Missing greenery and nature? Run to the Albert-Kahn museum and discover its exceptional garden to enjoy a wonderful change of scenery. On weekends, you can enjoy this wonderful invitation to travel to the heart of nature. [Read more]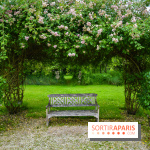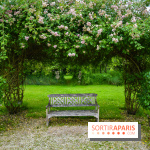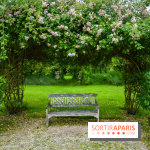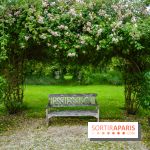 The Provins rose garden, an enchanted garden in the Paris region
Looking for a haven of peace in the Paris region? Come along and discover the Provins rose garden, a bucolic getaway in a green and lush setting. Careful, highly addictive! [Read more]
Under the sky of Paris




The best places to watch the sunset in Paris this summer
A sunset is a beautiful show already. But watching a sunset in Paris is even more wonderful! So, if you want to enjoy the beauty of dusk over the French capital, here are the best places to watch the sunset in the city of lights! [Read more]




Gardens open all night long in Paris for summer 2020
To spend a summer 2020 filled with fresh air and quiet moments, enjoy 13 big parks, squares and gardens, open 24/7 by the Mairie de Paris from July 10 to Saturday August 29, 2020. [Read more]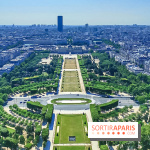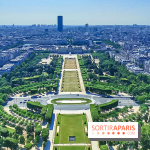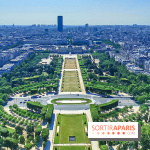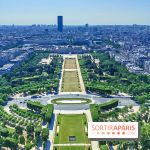 The highest views in Paris
How about going up in the air? We offer you to enjoy the calm of Paris in August to discover the greatest and highest views in town. Here is the ultimate guide for a top tour! [Read more]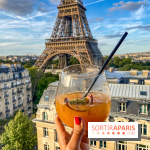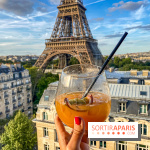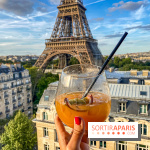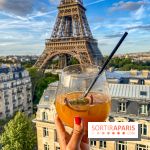 This summer 2020's best rooftops in Paris
In Paris, rooftops are now a must. These spots set high allow you to sip a good drink or enjoy tasty dishes while enjoying a view on the roofs of the French capital! To discover them, keep reading! [Read more]
Wildlife parks
The Jardin des Papillons [Butterfly garden] at the parc Floral de Paris




Parrot World: the wildlife park comes to light
Animal park devoted to south American animals; Parrot World is said to open on August 15, 2020 in Seine-et-Marne. On the menu of this new place, jaguars, penguins, and other multicolored parrots. About a month before its opening, the park is coming along nicely and starts to come to light. Here are our first pictures of Parrot World. [Read more]




Thoiry Zoo reopening and novelties 2020
Thoiry Zoo reopens from June 3, 2020 and for this new season, a "Zoo Clean N' Safe" charter is implemented. And new this year is the Terres des Gorilles - Gorillas' Land. [Read more]