Published by Rizhlaine F. · Photos by Laurent P. · Published on 11 January 2022 at 09h22
There are many quirky concepts available all year long in Paris to make people loving discoveries happy. So, what are the current experiences you do not want to miss at the moment? Here are 5 quirky outings and activities likely to surprise you.
All work and no play. Every day looks the same. And you do not want to be blasé. There are many crazy concepts in Paris, so you have no excuse not to break your current routine! Surfing a wave in Paris, feeling like a street-artist, enjoying a movie in a Roman bath, here are adventures awaiting in the city!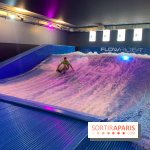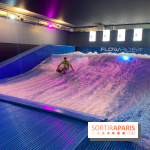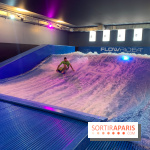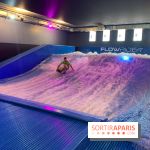 Wave in Paris: indoor surf comes to town!
How about surfing in Paris? A dream came true for the many surfing fans with the opening of Wave in Paris. This first indoor static surf wave facility recently opened in Paris 15th arrondissement. A new and never-before-seen place where you can experience incredible surfing sensations on flowboard and bodyboard, mixing surf, snowboard, and skateboard. [Read more]




Fun experience: Walk in the shoes of a street-artist thanks to this graffiti workshop
Loving Street Art? How about trying your hand at it and express your creativity through graffiti? How perfect, in Paris, a group provides you with introductory workshop to put yourself in a street artist's shoes. Its name? Graffiti Paris. [Read more]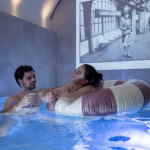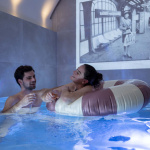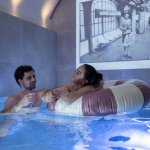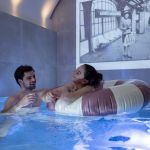 A Roman-style swimming pool with movies in the heart of Paris
Looking for a very relaxing and uncommon getaway? Here is a deal likely to please you: a Parisian hotel provides you with an original stay offer including a hammam session and a private Roman bath with short movie screening sessions, a night on site and Prosecco to toast! [Read more]




Rehab, the CBD-based cocktail speakeasy bar in Paris
Have you heard about the Normandy Hotel speakeasy? Welcome to Rehab, the CBD cocktail bar that rocks. Here, one enjoys original creations based on cannabidiol, in a very relaxing setting. [Read more]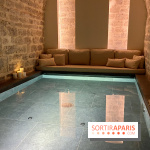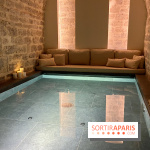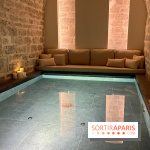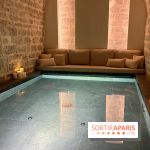 Fun: this aquatic spa provides exclusive treatments floating on water
In definite need to unwind? Come along and discover Clemens, Paris' first aquatic spa. This great place is fit with pools in vaulted cellars in the heart of the Latin Quarter and invites you to try massages while floating on water. Here is one of the most thrilling experiences in town. [Read more]
Alcohol abuse is bad for your health, please drink responsibly.