Published by Rizhlaine F. · Photos by Cécile D. · Published on 13 June 2022 at 16h14
How about making the most of the summer to discover treasures in Île-de-France? Although Paris is one of the most beautiful cities in the world, the region around the French capital also enjoys a rich heritage and uncommon gems! Here are the most original locations in the Paris area!
You have visited every single inch of Paris? But do not be worried, your journey does not stop there: all around the French capital, the Île-de-France area unveils a rich heritage and often little-known treasures that are worth the trip. If you are looking for something original, we offer you to discover the most uncommon places to discover in the Paris area, exclusive pearls you could not even imagine they exist.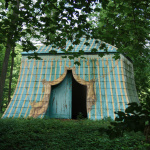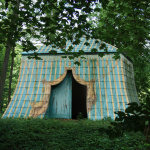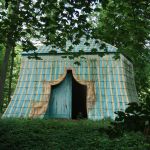 Fun in Île-de-France : the Désert de Retz, a garden worth the trip
Among the most uncommon places in Île-de-France lays the Désert de Retz in Yvelines. This English-Chinese garden is one of the rare ones to have been kept as it used to be. Let us tell you more about this original place in the area! [Read more]




Royaumont Abbey
Set 35 kilometers from Paris, Royaumont Abbey welcomes you into a haven of peace. This antique monument and the wide gardens around are the perfect place to enjoy a walk in the open-air, in the sun with your family or friends. [Read more]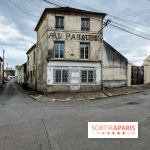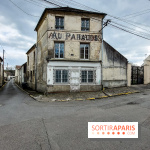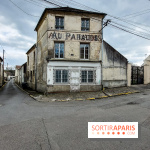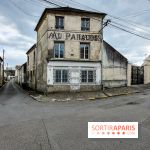 Vieux-Pays de Goussainville, uncommon stroll in a "ghost village" in Île-de-France
If you are looking for an uncommon stroll in Île-de-France, then head to Val-d'Oise. This is here, a few miles from the end of the landing strips of the Roissy airport that stands Vieux-Pays in Goussainville. Let us take you on a tour of this old and atypical village, described as "ghostly", and almost abandoned by its many inhabitants for several decades. [Read more]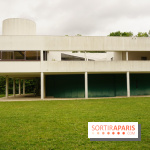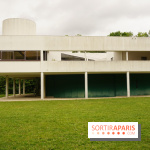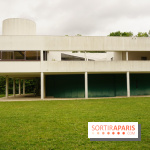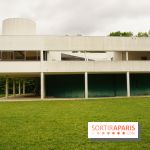 Île-de-France heritage: the Villa Savoye, a foretaste of modernism in Poissy
In the mood to discover Île-de-France heritage? Built between 1928 and 1931 by Le Corbusier, the Villa Savoye in Poissy provides you with a striking architectural discovery and dive into the modern movement. Let us walk you through a purist and geometric building. [Read more]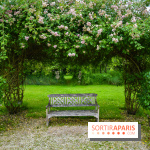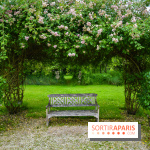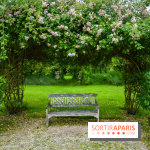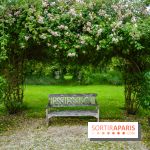 The Provins rose garden, an enchanted garden in the Paris region
Looking for a haven of peace in the Paris region? Come along and discover the Provins rose garden, a bucolic getaway in a green and lush setting. Careful, highly addictive! [Read more]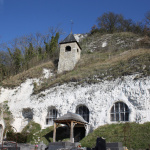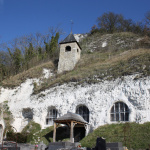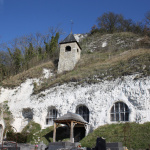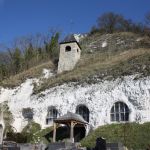 Fun in Île-de-France: the troglodyte Church of the Annunciation
Did you know? In Val d'Oise, Haute-Isle's Church of the Annunciation is the only troglodyte church in the entire region? Carved into the very face of a chalk cliff and listed as Historic Monument, this is a fun gem to discover. [Read more]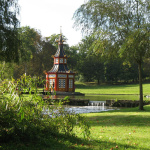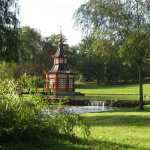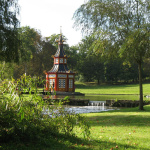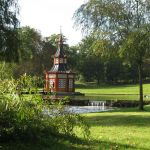 Château de Groussay and its Anglo-Chinese garden: an uncommon place to discover in Île-de-France
Looking for an enchanted stroll untouched by time? Come along to Yvelines to discover the Château de Groussay and its Anglo-Chinese garden in an uncommon setting! [Read more]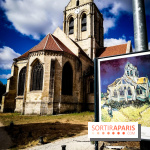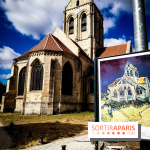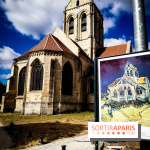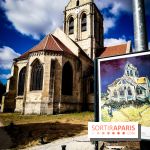 In the footsteps of Vincent Van Gogh, a walk in Auvers-sur-Oise
It is a few kilometers from Paris, in Auvers-sur-Oise, that Vincent Van Gogh spent the last days of his life. This very beautiful city is the perfect place to spend the day in the footsteps of one of the most famous painters in the world. Van Gogh, like the city of Auvers, still have a lot of secrets to unveil… [Read more]