Published by Rizhlaine F. · Photos by My B. · Published on 9 August 2022 at 17h23
Craving a change of scenery? Come along and discover surprising places and concepts taking you on a trip without leaving Paris. From the Caribbeans to the Egyptian pyramids to exotic places, here is how to enjoy a getaway.
Even though you are madly in love with Paris, you may crave a change of scenery. But you cannot always treat yourselves to a stay. But fortunately, the City of Lights has lots of concepts allowing us to have a change of scenery without leaving Paris so one can travel on a whim. From uncommon concepts to immersive experiences, without forgetting surprising landscapes, you have not heard the last from Paris.
Are you ready to go on a great journey? Buckle up and enjoy the most exotic outings in the city. Enjoy a road-trip that is within metro reach for a vacation foretaste.
Furthermore, if you like this kind of getaways, stay tuned: this guide is updated accordingly. To make sure you miss none of these exotic outings in Paris, think about keeping this page and check it out again regularly!
Places and concepts to travel without leaving Paris: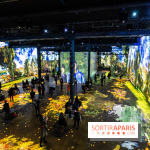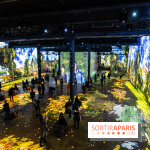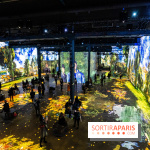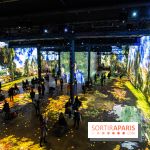 Cézanne at the Atelier des Lumières: the unmissable exhibition to enjoy now - our pictures
A door to Provence in the middle of Paris: from February 18, 2022 to January 1, 2023, the Atelier des Lumières takes us on an unusual journey through the "Cézanne, the Lights of Provence" exhibition. [Read more]




Immersive exhibition inspired by the Lantern Festival at Paris Korean Culture Center - Our pictures
To celebrate the Taste Korea festival, the Centre culturel coréen – or Korean Culture Center – nestled in Paris 8th arrondissement concocts an exclusive immersive and free exhibition inspired by the famous lantern festival. Meet from June 30 to September 9, 2022, to enjoy this fabulous journey! [Read more]




The Horizon of Khufu, an immersive nighttime journey in a pyramid to experience at the Arab World Institute
The Arab World Institute invites you to complete a unique journey, a virtual reality immersive experience taking you to one of the world's seven wonders. From June 14 to October 2, 2022, come and discover "The Horizon of Khufu". This July 2, enjoy an exceptional nighttime opening to discover this unusual experience. [Read more]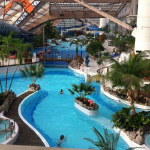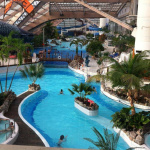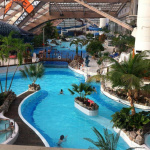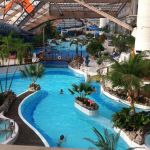 Aquaboulevard, the water park for the entire family in Paris
Grab your family and go swim at Aquaboulevard in Paris, the exotic water park you can come to all year around to enjoy the wave pools, the 11 giant slides, the whirling pools and cascades, in a 29°C (84.2°F) atmosphere. [Read more]




JAM CAPSULE, the cultural immersive experience is up at Paris Expo Porte de Versailles
Alert! JAM CAPSULE, the immersive exhibition taking you to a sensory experience to discover the most beautiful visual universes is coming from April 27, 2022, to Paris Expo Porte de Versailles. Sign up from Wednesday April 20! Do not miss this event providing you with 5 magical 360° journeys. [Read more]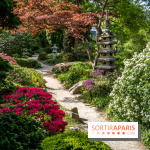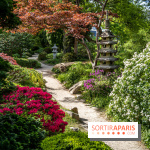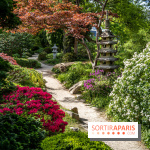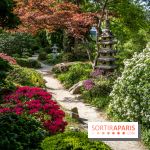 The most beautiful Japanese gardens around Paris
Looking for a quiet garden? Come along and discover the most beautiful Japanese gardens right outside Paris. Between public and museum garden, these exotic gardens have it all for a change of scenery and a boost of serenity. Anyway, enjoy these fabulous gardens. [Read more]




Albert-Kahn museum's garden takes you on a journey
The Albert-Kahn museum - that recently reopened - unveils magnidicent gardens you need to discover. Designed as staged gardens, this 4-hectare area delivers a magnificent Japanese garden and village, an English garden, a French formal garden, as well as forests and meadows. What a change of scenery! [Read more]




Summer beach terraces in Paris and Île-de-France to put your feet in the sand
Enjoying the seaside in the Paris area is possible! If you crave having a drink, your feet buried in the sand, here are several spots to discover asap! [Read more]




Paris Musée des Arts Asiatiques - Guimet, an exotic place in Paris.
Come along and (re)discover the Musée Guimet, a museum devoted to Asian arts. On the menu, an exotic journey through historic treasures in a magnificent venue. [Read more]