Published by Julie M. · Photos by My B. · Published on 21 May 2020 at 09h57
Thursday May 21, 2020 will be Ascension Day in Paris so this is a public holiday. This is perfect to enjoy a wonderful day in Paris. You don't know what to do and see in Paris this Thursday May 30? We've got you covered with a few ideas!
Are you on the lookout for ideas to make the best of Thursday May 21, 2020, a public holiday, in Paris? Sortiraparis unearthed some good ideas: strolls, shopping, there is something for everyone.
Daytime Outings: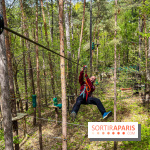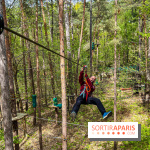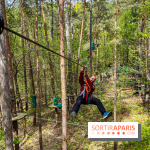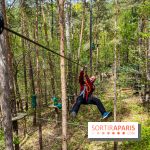 The best tree climbing sites in Ile-de-France
The Ile-de-France is full of dense forests with numerous tree climbing adventures' facilities. Just like a true adventurer, you can go prove just how smooth and agile you are (worthy of a true monkey, I bet). Put your agility to the test and enjoy fun challenges. [Read more]




Lockdown exit: finding walks and hikes within a 20-kilometer distance from your home
As the end of lockdown is upon us, the ban of moving over 20 kilometers from your home and for 3 hours is still on. As we all want to stretch our legs after a second lockdown, but we should not clog up the same areas, the Helloways platform enables us to have easy access to walks, hikes and microadventures near you. [Read more]
Art:




The best exhibitions in Paris and Île-de-France in May 2022
What exhibitions can we visit in May 2022 in Paris? The program of new exhibitions is coming and promises fantastic discoveries! [Read more]




The Banksy exhibition back to Paris Lafayette-Drouot in early June 2021
"The World of Banksy: The Immersive Experience" exhibition reopens in June 2021 at Paris Espace Lafayette-Drouot. Extended to December 31, 2020, this exhibition in sut is devoted to the world-famous street artist, and reveals about 100 works on 1200sqm. [Read more]




The Giacometti Institute reopens with In Search of Lost Works - our pictures
The institut Giacometti reopens this Friday May 15, 2020! The museum is finally allowed to exit containment and invites the fans of the artist to come and discover their latest exhibitions, In Search of Lost Works, from February 25 to June 17, 2020. A fascinating investigation on the clues left by Giacometti to discover never-seen-before works! Don't miss it! [Read more]
Shopping: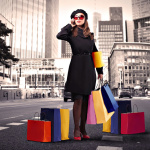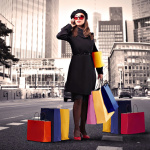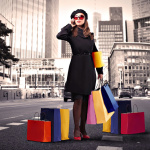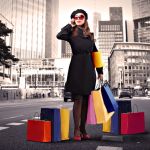 Shopping malls open on Holy Thursday 2022 in Paris and Île-de-France
Are you looking for a department store or shopping mall open this Thursday May 26, 2022? Here are those open or closed so you can shop in Paris or Île-de-France on this public holiday celebrating the Ascension. [Read more]




Sillages Paris: a custom-made and exceptional perfume
Sillages Paris is the latest Parisian spot where you can awake your senses and be introduced to the art of perfumery and leave with a scent that is 100% you. We tried the experience for you and here's what we thought. [Read more]




Huygens: the custom-made cosmetics store reopens in Paris and provides a click&collect service
Huygens is this store nestled in Paris Marais neighborhood and offering you natural and custom-made cosmetics that will find their spot in your toilet bags. [Read more]
At home:




Vivarium starring Jesse Eisenberg: back in movie theaters
Second feature film directed by Irish Lorcan Finnegan, "Vivarium" was first officially out on March 11, and on demand on May 20, 2020, yet it is back in movie theaters since June 22, 2020 in France. In this science-fiction movie, the director has decided to talk about ownership with actors Jesse Eisenberg and Imogen Poots. [Read more]




Dark Waters by Todd Haynes: in movie theaters again
Mark Ruffalo, Anne Hathaway and Tim Robbins are starring in Dark Waters, a new Todd Haynes movie out again in France on June 22, 2020. Here is the trailer. [Read more]
In other words, your day will be filled with fun activities!