Published by La rédaction · Published on 11 August 2022 at 19h41
Wanting to celebrate your friend's bachelorette party in Paris? We have got you covered with great ideas to enjoy an unforgettable moment with your friends.
The bachelorette party requires organization. But it is not always easy to find a nice activity to do that can suit everyone. What matters is to provide the bride with an unforgettable moment before the big day! To do so, there you are, looking for original ideas for a great day.
Do not panic, we have prepared a nice selection of fun entertainments to enjoy in Paris and Île-de-France for a bachelorette party. You will find ideas fitting all budgets and tastes. In other words, little places and unusual concepts you can choose from. And needless to say you are not likely to forget this day.
Stay tuned for this guide is updated accordingly. To make sure you miss nothing of new ideas and unusual plans in Paris for a bachelorette party, we recommend you save this page and check it out again soon to find the best ideas for a bachelorette party!
Throwing a bachelorette party in Paris and Île-de-France:




Paris Fury Room to let off steam
Feel like on the verge of breaking it all? Head to the Fury Room that reopened this past May 12 to let off steam without having to clean everything up after. Such a good idea in Paris! [Read more]




ESpot, the gaming-dedicated concept store a stone's throw from the Louvre
Gamers and other video game fans are expected at ESpot, the new gaming and e-Sport dedicated area set in the heart of Paris, rue de Rivoli, to enjoy the multiple computers and consoles available. [Read more]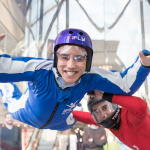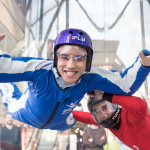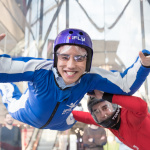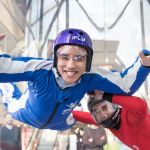 iFLY Paris, indoor freefall for an uncommon flight experience
Sponsored - iFLY Paris welcomes the general public, companies and skilled athletes to indoor freefall in a huge glass tube. iFLY allows you to flight, risk-free, without prior experience needed from 5 to 105 years old! Fly away! [Read more]




Maison Laugier, a lab-store with niche fragrances where one can create their own perfume
Maison Laugier comes to Paris from January 20, 2022. In this spot dedicated to high-perfumery, discover a range of niche fragrances, and create your very own perfume. [Read more]




Les Petites Flèches, the uncommon bar to play darts in Paris, reopens
Les Petites Flèches is this quirky bar coming to Paris 11th arrondissement. Here, you discover the concept of connected darts, never-seen before in Paris, while enjoying craft beers and tasty mezzes. [Read more]




A new AccroCamp tree-climbing path on the Île de loisirs in Créteil!
Sponsored - With 5 parks already in Île-de-France, the Accrocamp group is welcoming the first adventurers from June 29, 2022, in their 6th park set on the Île de loisirs in Créteil! [Read more]




Les Commères, a bar serving cocktail and pastry pairing for sweet pre-dinner drinks - Our pictures
Cocktail and tasty pastry fans, this is a place likely to reconcile both of your guilty pleasures. Come along and discover Les Commères, a spot serving indulging pairings for an pre-dinner drink specifically created for sweet-toothed patrons. [Read more]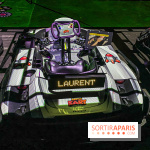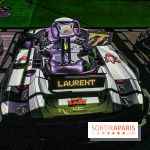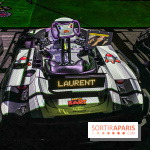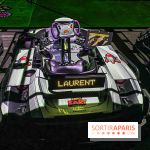 Battlekart: a Mario Kart and Rocket League-inspired augmented reality go-karting comes to Paris
Calling all crazy drivers! An uncommon go-karting track is coming in the Paris area. This is Battlekart, a promising concept waiting for us in May in Paris Nord Villepinte. On the menu, a crazy race to put your friends to a challenge, throwing bonuses to slow them down like in Mario Kart or playing a ball game like in Rocket League. [Read more]




Bowling Mouffetard, the bowling and billiards complex in Paris 5th arrondissement
Are you in Paris 5th arrondissement and looking for a fun activity to enjoy with family or friends? For bowling fans, we have it all: head to Bowling Mouffetard set rue Mouffetard, as its name suggests. The place provides eight tracks to hit strike after strike, as well as billiards tables and video game arcade cabinets. [Read more]




Very Bad Night, the hangover escape room at One Hour Charonne
One Hour – escape room brand set in Paris 11th arrondissement – provides you with a very fun room, inspired by "The Hangover": Very Bad Night! The idea? You wake up after a crazy and boozy night and you have to remember the party by solving enigmas. [Read more]