Published by Laurent P. · Photos by Laurent P. · Published on 9 May 2019 at 11h08
Make Music Day, Paris Carnival, European Heritage Days, White Night, Museums Night, Chinese New Year, Gay Pride… Discover all the main and unmissable events in Paris in 2019!
A Moveable Feast… Ernest Hemingway's novel has never been this true when we look at all the celebrations thrown in Paris all year round. This is why we deliver you the schedule of 2019's unmissable events in the French capital so that you can prepare or choose your tours and walks as you need.
Make Music Day, Paris Carnival, Gay Pride, Techno Parade, Bastille Day, Ganesh Chaturthi, Chinese New Year, European Heritage Days, White Night… As many walks and tours to program and/or discover!
(Careful though, articles linked are updated according to the calendar and the announcements. Dates are then informative and may change over the year.)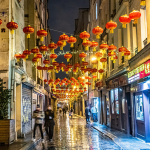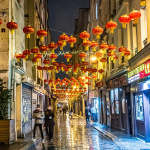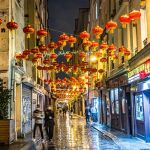 Chinese New Year
This year, Chinese, Korean or Vietnamese New Year (Têt) - also called Lunar New Year - falls on February 5th, 2019. You want to know everything about the parades that will be held all over Paris and its surroundings ? Check out this program and discover what the French capital has in store for you. Exoticism guaranteed with parades, concerts, exhibitions, conferences, markets, dances, restaurant menus. A festive event to share with your family. [Read more]




Paris Carnival
Paris Carnival isthe occasion to get your most beautiful costume and parade in the capital. This year, children and adults are invited to parade with a free theme: "One for all and all for sport". The parade will leave the Place Gambetta in Paris 20th arrondissement and end at the Place de la République. Get your best costumes out! [Read more]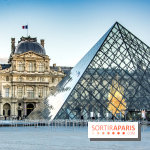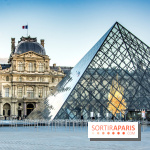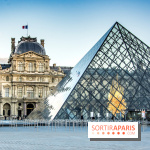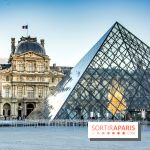 Museum Nights
This year, the "Nuit des Musées," or Long Night of Museum, takes place on Saturday May 18th, 2019.For this 15th edition, over 1000 museums will be open all night, to share their most treasured works, giving you behind-the-scenes access, and even hosting numerous events like treasure hunts, concerts or even light shows, most of them being free of charge... Meet on Saturday May 18, 2019! [Read more]




Make Music Day 2019 in Paris and Île-de-France
On Friday June 21, 2019, Make Music Day aka World Music Day or Fête de la Musique will be back in France and in Paris. On this day, amateur musicians will invade the capital's streets and bars to properly celebrate the 38th edition of Make Music Day aka Fête de la Musique. [Read more]




Gay Pride, LGBT Pride March
Gay Pride 2019, also known as the lesbian, gay, bisexual and transgender people (LGBT) pride March, will be held in Paris on Saturday, June 29, 2019 including a parade from Concorde to République. [Read more]




Bastille Day
On every July 14, in Paris, we celebrate Bastille Day and every year, entertainments and shows are planned so that night-owls can enjoy the various balls, as well as the fireworks and other mappings. Champs-Eiffel Tower... Come along and disocver the most beautiful Parisian shows to celebrate the nation as it should be! [Read more]




Ganesh Chaturthi
Ganesh Chaturthi, the elephant-headed deity – Ganesha, celebrated every year in Paris 18th arrondissement is back this Sunday September 1, 2019 for its 24th edition. On the menu: religious celebrations and very colorful parade. [Read more]




Techno Parade
Save the date! Techno Parade will be back in Paris on Saturday September 21, 2019 promoting electro culture and music for this 21st edition. [Read more]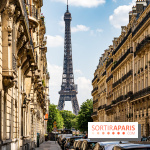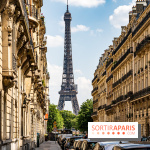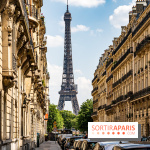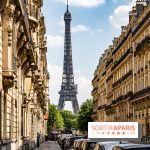 European Heritage Days
Save the date! European Heritage Days are back on September 21 and 22, 2019. On that weekend, most of the monuments and cultural sites honor their heritage, with free visits, workshops and appearances by and meetings with passionate representatives. This year, European Heritage Days turn to the Arts and entertainments. [Read more]




White Night - Nuit Blanche
The White Night is taking place this Saturday October 5, 2019 in Paris. For the edition 2019, former first culture deputy Bruno Julliard has announced before quitting that the event will be extended to the outskirts of Paris that will be the theater of severla art peformances. Let's hope it will still be in [Read more]




The Montmartre Grape Harvest Festival
From October 9 to 13, 2019, the famous Montmartre Grape Harvest Festival is back. With colorful shows, walks and exhibitions open to all, festivities are always happier and richer in many discoveries and beautiful surprises. [Read more]
Save the dates, friends!