Published by La rédaction · Photos by Caroline J. · Published on 12 August 2022 at 15h05
Are you into thrills and quirky outings? If so, we propose you to discover the most fun places in Paris. Between thrills, enigmas, and crazy places, calling all adventurers with a strong heart – and stomach – your stay will be full of bumps and twists and turns!
When we speak of Paris, we often think about its romantic side, its love for food, its passion for fashion… but careful though, the French capital is far from being these idyllic aspects worthy of a luxury perfume ad only: this is also the place for fun with totally mad concepts promising unforgettable memories with your friends. A skydiving simulator, a survivalism getaway, axe-throwing, or even karaoke nights, Paris and its surroundings are packed with fun places, often providing thrills, likely to make every adventurer very happy. Ready to discover the craziest places in town?




Discover iFLY, Paris indoor skydive at Vill'Up
iFLY Vill'up aka the world's most beautiful indoor Skydiving expects you for a lot of thrills. 14-m high, this tunnel is entirely glazed and enables you (from 5 years old) to discover how skydiving feels like. No need to worry about the weather anymore, whether you're an expert or a novice, come and safely feel the sensations provided by a skydive. Compulsory health pass from August 1. [Read more]




Uncommon: a hot-air balloon in the heart of Paris
Fancying a vertiginous and uncommon viewpoint on Paris? How about getting aboard a hot-air balloon in the heart of Paris? Head to the Parc André-Citroën where a gigantic balloon invites you to go up in the air. [Read more]




Paris Fury Room to let off steam
Lockdown because of coronavirus made you furious, berserk and you want to take it out on the first comer? Head to the Fury Room to let off steam without having to clean everything up after. Such a good idea in Paris! [Read more]




Les Cognées: the first axe throw room in Paris
If you've always been fascinated by Canadian lumberjacks, head to Les Cognées, the very first axe throw room in Paris! [Read more]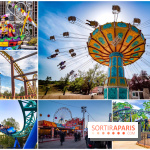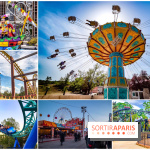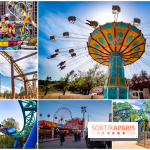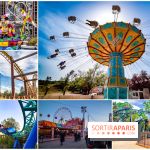 Guide 2022 to theme parks and funfairs in Paris and around
Feel like enjoying a few rides? With your family or friends, theme parks and other fairs are unmissable outings, and there are several of them in Paris and its surroundings. Discover the programs for this season 2022. [Read more]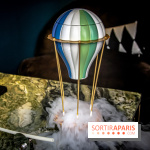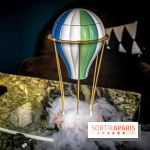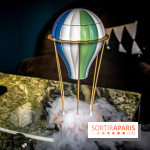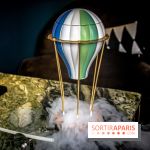 Quirky bars in Paris, concepts to discover asap
Looking for a quirky bar to have a drink with friends? Perfect, Paris is full of original and surprising spots! He are our craziest locations to have a good night. [Read more]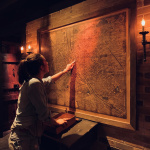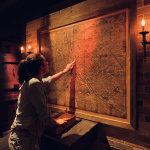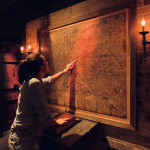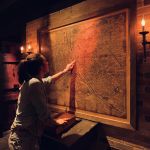 The best escape rooms and immersive experiences in Paris
Cannot get enough of the Adventures of Sherlock Holmes or solving mysteries of any sort? Have you dreamed of solving your own mystery in a haunted manor? Escape rooms let you experience these adventures for one hour with your family or friends. Use your cleverness, team spirit and your observation to help you win! [Read more]
And for the bravest:




Dark Tourism in Paris: discover the most frightening places in town
Calling all thrill seekers and dark tourism fans, we invite you to discover the dark side of Paris with places and monuments often kept secret but with a fascinating story. [Read more]