Published by La rédaction · Photos by Rizhlaine F. · Published on 13 July 2022 at 11h55
Do you love firework shows? Come along and discover the best spots to admire these pyrotechnic shows in Paris and Île-de-France this spring and summer!
Well, Paris definitively is a hyperactive city where boredom cannot be. We must say Parisians and tourists live to the rhythm of fabulous concepts and beautiful locations enlivening the City of Lights. If you have a passion, you are sure to find a place to enjoy it. So, if you happen to be fan of firework shows, you do not need to wait for Bastille Day on July 14 to enjoy it: several places, monuments and events in Paris and Île-de-France deliver a magical pyrotechnic show over the course of seasons.
Therefore, we gathered spots offering you to attend a firework show now or soon. It has it all to provide you with beautiful moments to live with your family, lover, or your friends. But careful though, to make sure you miss none of these dazzling shows, do not forget this article is regularly updated. So, do not hesitate and save it in your bookmarks to check it again later and discover more mind-blowing shows.
Are you ready to be blown-away? Here is where to attend firework shows in Paris and Île-de-France this spring-summer 2022!




Candlelit evenings 2022 at the Châteaux de Vaux le Vicomte with firework show!
Château de Vaux le Vicomte's candelit evenings promise a magical moment to experience with your close ones. On the menu, a nighttime tour lit by 2,000 candles, water displays, romantic stroll in the gardens to baroque music, and even a firework show! An enchanting break to enjoy from May 14 to October 1, 2022. [Read more]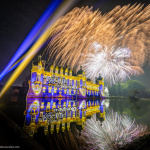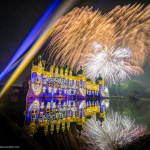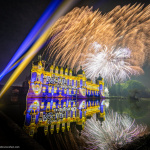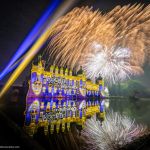 Le Rocher des Trésors II, Château de Chantilly's light and sound show and firework!
How about attending a light and sound show with firework on the façade of a magical castle? From September 15 to 18, 2022, the Domaine de Chantilly awaits to unveil a show, "Le Rocher des Trésors II", inviting us to travel 200 years back with Henry of Orleans. [Read more]




Masters de Feu 2022 - the international firework show contest returns this September
Magnificent firework shows are planned on September 17, 2022, in Compiègne as part of the Masters de Feu international firework show contest, likely to blow you away! [Read more]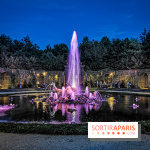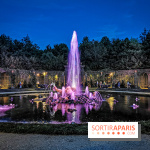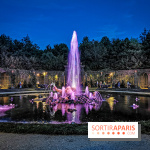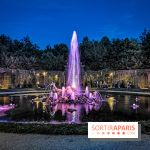 Nocturnes Electro 2022 – or Electro Nights at the Palace of Versailles: Musical experience and firework show
This year again, the Palace of Versailles holds Nocturnes Electro. Meet on Saturday September 24, 2022, for this musical experience inviting you to roam around groves and fountains exceptionally working to the rhythm of a French DJ's playlist. Bonus? A firework show to close the night! [Read more]




Night Fountains Shows 2022 at the Palace of Versailles: a magical tour with a firework show
Night Fountains Shows are back on Saturdays from June 11 to September 17, 2022, as well as July 14, at the Palace of Versailles. At nightfall, musicians and technicians tune to make you relive Louis XIV's parties thanks to pyrotechnic effects and lit water jets… A show you should experience at least once in a lifetime! As a bonus, this year, two exceptional nights await: the Nocturnes de Feu on Monday August 15 and the Nocturnes Electro on Saturday September 24. [Read more]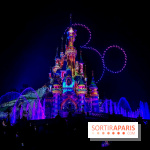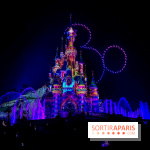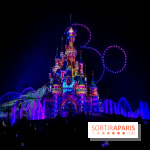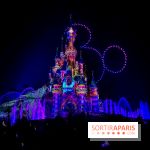 Disneyland Paris is full of novelties for its 30th anniversary
30 years is worth the party! To celebrate its 30th anniversary – debuting from March 6, 2022 in the parks – Disneyland Paris puts on a great spread and promises a program at the level of the event. Here is more ont he matter! [Read more]