Published by Graziella L. · Published on 29 May 2022 at 17h12
Students in Paris, this guide was made for you! The French capital city is one of the most expensive in France and even Europe. And therefore, eating and having fun in Paris is very hard. Fortunately, there are lots of affordable bargains to enjoy!
Even though the city of Paris is ranked in the top 10 student cities, it is not the place where living is the best if you have a young adult budget. The French capital city is famous for being one of the most expensive in Europe. Fortunately, there are yet lots of places to enjoy life for a cheaper cost in Paris! With your student card or your Navigo card, you can enjoy lots of benefits in the cultural field, to admire an exhibition, a play or even go to the movies for a lesser cost. Good to know: some monuments and museums are free of charge or cheaper for people under 26 years of age from France and Europe.
To enjoy a full meal for a very competitive price, make the most of your status as a student to eat at the university restaurant, in one of the 15 managed by the CROUS in Paris. a meal costs €3.15 and includes lots of varied and complete dishes. but to treat yourselves, there are lots of restaurants, bars and more food places practicing very affordable costs for students. Keep reading!
For an affordable meal:




Poggi Cup: the affordable street-food eatery indulging Paris 13th arrondissement
Poggi Cup is street food 2.0 expecting you in Paris 13th arrondissement. Enjoy 100% homemade and original recipes for a very affordable cost, to have a blast whilst eating on-the-go! A fabulous indulging bargain to discover! [Read more]




IT Rambuteau, the Italian trattoria set a stone's throw from Beaubourg
To enjoy delicious and friendly Italian cuisine, head to IT Rambuteau, a stone's throw from Beaubourg, serving an indulging cuisine in one of the most Parisian establishments. A trattoria ready to take on the world… and your taste buds! [Read more]




Jack's, affordable hot dogs in Pigalle
5.90 inches of fun, here is what Jack's promises, the latest hot-dog parlor in Pigalle. On the menu, 8 recipes and affordable prices. [Read more]




The most beautiful and affordable terraces in Paris
We are always in for a great terrace. But if you though that rooftop serving great cocktails mean you will have to break the bank, then you are wrong! We have found some fabulous and affordable terraces so you can have a drink while on a budget. Here are more bargains to enjoy! [Read more]




Where to eat for under €15 in Paris? Affordable restaurants to enjoy
It is possible to eat well and cheap in Paris! And to prove it, we have selected some of our favorite restaurants where you can eat for under €15. [Read more]




Guide to affordable teatimes
Are you looking for an affordable, tasty and cheap teatime? Here are bargains in Paris to indulge the sweet-toothed you are. Between "goûters" and teatimes including a savory part, there is a lot to dig in to treat yourselves and have a great afternoon tea. [Read more]




Affordable gourmet restaurants in Paris
How about enjoying an affordable gourmet or even Michelin-starred restaurant in Paris? Here we go on the look for good deals in the Paris area for a prestigious lunch or dinner for a great quality-price ratio! [Read more]




The best brunches under 35 euros in Paris: affordable venues
A nice brunch for under 35 euros in Paris definitely is possible! All-you-can-eat buffet or sit-down, super tasty or super healthy, these brunches for a small cost are about to become your weekend's favorites. [Read more]
To go out and have fun on a budget: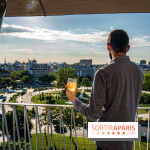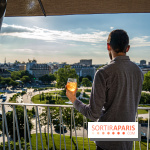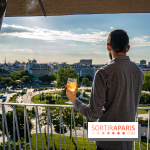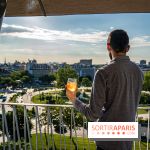 An inexpensive rooftop in Paris? Our perched and affordable selection
Who said Paris rooftops were always prohibitively expensive? We will prove them wrong giving you a selection of the best perched and affordable locations. Inexpensive deals are to be found here! [Read more]




Good deal: Cheap bars in Paris
Looking for a cheap and inexpensive bar in Paris? It's possible! Here are our good deals to have a drink without breaking the bank. [Read more]




Free museums and monuments in Paris and Ile de France
Looking for a free museum in Paris? Musée des Beaux-Arts, Musée d'Art Moderne, Musée de l'Aviation, Musée des Arts Asiatiques, over 20 museums are free of charge, all year round, so, discover them! [Read more]




Free concerts and music festivals to enjoy in Paris this summer
Summer in Paris is the occasion to roam around parks and gardens, enjoy the sun on a terrace, and make the most of musical deals. Jazz, classic, or French… you name it! Here are free concerts and music festivals to enjoy in Paris this summer. [Read more]




Summer good deals, discover the free outings waiting for you in Paris!
Summer in Paris will be festive! As the sun is already shining on the city, good deals are landing and blow a fresh vacation air on the City of Lights! Discover the free outings expecting you this summer season! [Read more]
To buy what you need:




Affordable fashion addresses in Paris
Looking for trendy and affordable stores in Paris? We've found you some spots patching things up with fashion and tight budgets. Let's enjoy some good deals! [Read more]