Published by La rédaction · Photos by My B. · Published on 29 June 2022 at 19h22
Feel like discovering more of Île-de-France? This time, come along and discover Yvelines, their heritage and places to visit, major events and good deals. Between castles, walks and great locations, here is what to expect in 78.
Paris is a genuine open-air museum and its region has a great heritage, as well as fabulous landscapes providing visitors with a highly enjoyable moment. For this Île-de-France road trip, let us walk you to West of Paris to conquer Yvelines and its treasures.
It is in department 78 that you can find the most famous French castles: the Palace of Versailles. But this is not the only one to be enjoyed. Yvelines enjoys a rich historic heritage likely to fascinate a lot of people. This is also the perfect department to enjoy the countryside, regional parks and a safari zoo in Thoiry.
So, what to do in Yvelines, then? Come along and discover places to visit now, great locations, and good deals. Yvelines is waiting for you!
For more discoveries, stay tuned: this guide is updated accordingly. To make sure you miss nothing to do in Yvelines, think about saving the link and check it out again regularly.
Heritage, cultural outings & walks




The estate of Trianon and its gorgeous gardens
The Estate of Trianon is to be visited apart from the Palace. Set at two kilometers, it used to be a place of refuge for the kings who found rest and relaxation far from the Court. Designed by Louis XV, this estate becomes Marie-Antoinette's fiefdom as she changes the place and creates a hamlet like a small village. [Read more]




Visit the Palace of Versailles and enjoy its program
The Palace of Versailles, its gardens, and its estate are part of the world heritage. Official home to kings of France, the Palace of Versailles holds the record of the biggest castle in the world, and the most visited on in France of course. [Read more]




Chateau de Breteuil, magnificent gardens, fairytales and entertainments in pictures
Set in Choisel, in the Vallée de Chevreuse, the Château de Breteuil is an incredible castle in Yvelines. This 18th century gem provides you with magnificent gardens: remarkable garden, centenarian trees and maze expect you. It also provides you with a surprising journey in the heart of Perrault's tales. [Read more]




Château de Monte-Cristo, Alexandre Dumas's incredible home
Discover the Château de Monte-Cristo, the home designed by writer Alexandre Dumas. In an English garden, in the heart of Yvelines, by Saint-Germain-en-Laye, enjoy an exuberant 19th century castlen and the small Château d'If. Come along and discover this hidden heritage, listed as Historic Monument. [Read more]




The Château de Rambouillet and its sheep pen, an exceptional estate in Île-de-France
Princely, royal, imperial and then presidential house, the Château de Rambouillet and its estate are filled with history and remarkable corners, including the Queen's milkhouse, the Shell Cottage and the national sheep pen, that you do not want to miss. [Read more]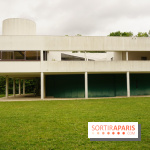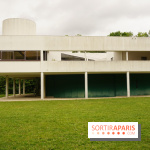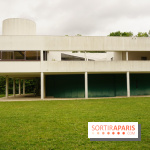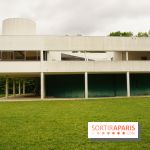 Île-de-France heritage: the Villa Savoye, a foretaste of modernism in Poissy
In the mood to discover Île-de-France heritage? Built between 1928 and 1931 by Le Corbusier, the Villa Savoye in Poissy provides you with a striking architectural discovery and dive into the modern movement. Let us walk you through a purist and geometric building. [Read more]




The Arboretum de Versailles-Chèvreloup and its Remarkable Garden
The Arboretum de Versailles-Chèvreloup expects you all year around in its remarkable 200-hectare park! Come and have a walk, a picnic or workout to your heart's content surrounded by 10,000 trees of over 2,500 different species. [Read more]
Indulging spots




The renewal of Maison Fournaise, Chatou's Ile des Impressionnistes restaurant
Maison Fournaise – the guinguette that inspired Renoir's "Luncheon on the Boating Party" – rises again with a new décor, a new chef and a new menu. Treat yourselves to a bucolic break by the water. [Read more]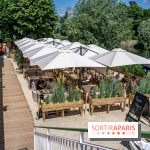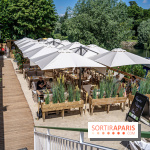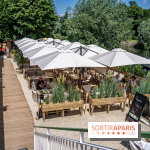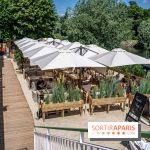 Maison Louveciennes's Beach Club beach terrace
How about enjoying a beach-inspired terrace? Head to Maison Louveciennes in Yvelines to chill by the water, a mojito in hand. [Read more]




Grilled food and champagne on the terrace of the Trianon Palace Versailles
Summer is coming to the terrace of the Trianon Palace Versailles! On the menu, grilled food and champagne for foodies! [Read more]




Carl's Jr, the American fast food is coming near Paris
Good news for all big American burger fans! US fast food franchise Carl's Jr is coming near Paris. Carl's JR opens its first restaurant on September 9, 2020 at Westfield Vélizy 2. [Read more]
Current entertainments




Night Fountains Shows 2022 at the Palace of Versailles: a magical tour with a firework show
Night Fountains Shows are back on Saturdays from June 11 to September 17, 2022, as well as July 14, at the Palace of Versailles. At nightfall, musicians and technicians tune to make you relive Louis XIV's parties thanks to pyrotechnic effects and lit water jets… A show you should experience at least once in a lifetime! As a bonus, this year, two exceptional nights await: the Nocturnes de Feu on Monday August 15 and the Nocturnes Electro on Saturday September 24. [Read more]




The Royal Serenade 2022, at the Palace of Versailles, an immersive tour of the Sun King's Court
The Royal Serenade is one of the summer highlights in the Paris area. This immersive experience takes you to the Sun King's Court, showing you their entertainments. The Royal Chapel, the Hall of Mirrors, the King's Apartments and the Queen's, or the Royal Court, they all display historic scenes with baroque dancers, sword fights and even short plays. Meet on Saturday evenings from June 11 to September 17, 2022, as well as on July 14 and August 15. [Read more]




Saint-Quentin en Yvelines outdoor activities center waterpark
What would you think of a refreshing playground to keep kids cool? Head to the waterpark set on the Île de Loisirs in Saint-Quentin-en-Yvelines, expecting children and parents until September 1, 2022. [Read more]




"Branches et loisirs", at the Saint-Quentin-en-Yvelines outdoor activities center
Branches et Loisirs aka the tree-climbing trail of the biggest outdoor activities center in Île-de-France, in Saint-Quentin en Yvelines, reopens on March 26, 2022. You will enjoy trails for all age ranges starting 3 years old, along with new activities, up to 15 meters (49.2ft) up in the air. [Read more]




Île-de-France heritage: a bucolic walk from bridge to bridge in the Vallée de Chevreuse
At the end of RER B, the village of Saint-Rémy-lès-Chevreuse is the starting point of several walk routes in the Vallée de Chevreuse. Among them, the small bridge hike. [Read more]




Zoo Safari de Thoiry: novelties 2022
Thoiry Zoo reopens from May 19, 2021 and for this new season, a "Zoo Clean N' Safe" charter is implemented. And new this year, you can stay the night with animals. [Read more]




AccroCamp, tree-climbing site on the Île de Loisirs in Moisson (78)
AccroCamp opens a new tree-climbing site within the outdoor activities center of the Boucles de Seine. Right in the forest, come and trudge and safely fly in the air and in a preserved natural area with a breathtaking view. Reopening in April 2022. [Read more]




Zoo de Thoiry lodge to stay by animals reopen
How about spending the night with animals, safari style? Zoo de Thoiry now offers 3x3m dens – sort of cabins – where you will be able to admire animals in their natural environment, without disturbing them, accompanied by a keeper and sleep close to nature. Fancying total immersion? [Read more]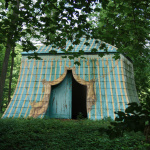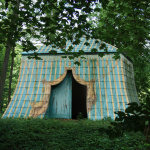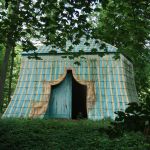 Fun in Île-de-France : the Désert de Retz, a garden worth the trip
Among the most uncommon places in Île-de-France lays the Désert de Retz in Yvelines. This English-Chinese garden is one of the rare ones to have been kept as it used to be. Let us tell you more about this original place in the area! [Read more]




Fountains Shows of the Palace of Versailles 2022: a poetic outing you do not want to miss
The Musical Fountain Shows and the Musical Gardens of the Palace of Versailles are coming back in the gardens fountains and pools for a new season. From April 2 to October 30, 2022, enjoy strolls around the estate thickets and fountains in a magical atmosphere worthy of Louis XIV. [Read more]




AccroCamp, tree-climbing site in Saint-Germain-en-Laye
Saint-Germain-en-Laye Accrocamp expects you for a day of tree-climbing for children and adults thanks to different levels! Set near Paris, this site offers you to go from tree to tree thanks to its zipline, its platforms and its rope bridge. Reopening on February 19, 2022, after closing for the winter. [Read more]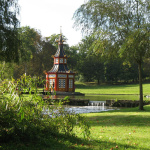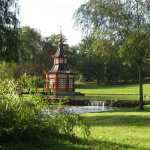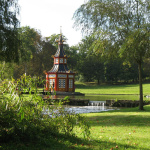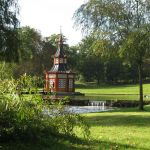 Château de Groussay and its Anglo-Chinese garden: an uncommon place to discover in Île-de-France
Looking for an enchanted stroll untouched by time? Come along to Yvelines to discover the Château de Groussay and its Anglo-Chinese garden in an uncommon setting! [Read more]




Aquasplash 78 Boucles de Seine, the inflatable water park outside Paris
An inflatable water park now expects you on the Île de Loisirs Boucles de Seine in Moisson, Yvelines. Aquasplash 78 is the name of this aquapark set at the gates of Paris and likely to make your summer vacation even more fun. [Read more]