Published by La rédaction · Photos by My B. · Published on 12 August 2022 at 21h17
Feel like discovering what lays outside Paris? You are right, the Île-de-France heritage is worth it. Today, let us go to Val de Marne to discover places to visit and the best spots and entertainments to enjoy!
We love Paris, its beauty and its oh-so special aura. Without surprise, its region is packed with gems to discover and original outing ideas to enjoy. So, if you feel like getting to know Île-de-France better, how about going on a road trip to discover the pearls of the Paris area?
This time, let us head to South-East Paris, to Val-de-Marne. The 94 department provides varied landscapes, especially by the Marne River, and is full of beautiful botanic gardens. But it also has historic landmarks, taking us back in time, as well as lots of outing venues for children and adults.
Feel like discovering the heritage of Val-de-Marne? Here are lots of ideas to visit, unmissable spots to chill at, as well as walk ideas in the 94. It has it all to prepare a great program to enjoy on your own or with your friends and family. Perfect to relax!
For more discoveries, stay tuned: this guide is updated accordingly. To make sure you miss nothing to do in Val de Marne, think about saving the link and check it out again regularly.
Heritage, cultural outings & walks




Île Fanac in Joinville-le-Pont: lush walk, canoe-kayak, rowing and indulging barge
In Joinville-le-Pont, treat yourselves to a quiet break on the Île Fanac, to discover the elegant houses with pontoons. On the menu, a walk in a gorgeous green setting, canoe-kayak and rowing on the Marne River, as well as more gems to enjoy. [Read more]




Château de Vincennes
With the Louvre, the Château de Vincennes is one of the most important castles in the History of France. It is also one of the widest and best-preserved fortified castles in Europe… [Read more]




Maisons-Alfort veterinary school Musée Fragonard reopens
Among the most uncommon museums in Paris and Île-de-France, the Musée Fragonard in Maisons-Alfort is one to be visited. Devoted to veterinary medicine, it displays fascinating items and pathologies for curious people who love thrilling discoveries, and passionate people. Careful, this is not for the faint of heart. Meet on September 2, 2020 for the reopening. [Read more]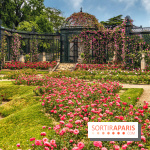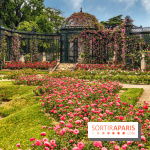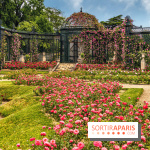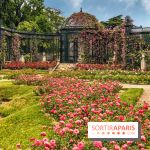 Val-de-Marne rose garden in L'Haÿe-les-Roses, the enchanting and remarkable garden
Looking for the most beautiful rose garden in Paris? Come to L'Haÿe-les-Roses in Val-de-Marne to discover the magnificent rose garden worth the trip! Both a conservatory for vegetable collections and remarkable garden, this rose garden will blow you away. [Read more]
Indulging spots




Summum Rooftop, the huge restaurant-bar terrace and crazy and festive brunch in Créteil
Summum Rooftop is the latest spot doubling as a bar, restaurant, beer garden with 3 terraces covering over 600sqm of surface in South-East Paris in Créteil. Within metro reach, you will love this crazy rooftop serving divine brick-oven pizzas and brunch on Sundays. [Read more]
Current entertainments




Ecopark Créteil, the first tree-climbing site in Val-de-Marne
Calling all big and little adventurers, Ecopark Créteil unveils the first tree-climbing site in Val-de-Marne. On the menu, 1,200 meters of coursed set 15-meter up in the air, and 600 meters of zipline. The reopening is planned on February 19, 2022 for the winter break! [Read more]




A new AccroCamp tree-climbing path on the Île de loisirs in Créteil!
Sponsored - With 5 parks already in Île-de-France, the Accrocamp group is welcoming the first adventurers from June 29, 2022, in their 6th park set on the Île de loisirs in Créteil! [Read more]