Published by Graziella L. · Photos by My B. · Published on 17 August 2022 at 18h53
Discovering Paris in a couple of days is a very difficult challenge! Choose a theme, an exhibition, a landmark to visit thanks to our guide created to optimize your short stay in the city.
Do you happen to be on a vacation or weekend in the City of Lights for only a few days? Although it is impossible to see the entire city in two or three days, some monuments and entertainments are unmissable to make your stay in Paris a success! And this will be a good excuse to return and keep on discovering the city's exhibitions and curiosities!
To optimize your getaway, you have to focus on what you really do not want to miss. Among the places that made the fame of the city, choose the one you want to visit the most, enjoy an incredible exhibition or a themed activity… here is how to do it!




The Eiffel Tower: a must in Paris
The Eiffel Tower is now the most famous monument in Paris. Since 1889, the Iron Lady watches over Paris and amazes the one who came to visit her as much as the one discovering her from afar. You want to know more? Keep reading! [Read more]




The Basilica of the Sacred Heart, the incredible basilica on Butte Montmartre
Sacré-Coeur Basilica is a must-see monument in Paris. Do you know its story and its treasures? Come along and discover this building perched at the top of Butte Montmartre. [Read more]




The Sainte-Chapelle and its 1,113 stained-glass windows, a gothic gem in Paris
The Sainte-Chapelle is undoubtedly one of the most beautiful buildings in Paris with 1,113 stained-glass windows telling the story of the Ancient and New Testament. This 800-year-old gothic gem becomes a magical place when the sun shines. [Read more]




The Arc de Triomphe: an unobstructed view at the foot of the Champs-Elysées
Nestled in Paris 8th arrondissement, at the beginning of the Champs-Elysées, the Arc de Triomphe is one of the must-sees in the French capital open to all visitors and lovers of beautiful view and altitude. A climbing allowing you to discover the story behind the monument. Good news, the monument reopens from May 19, 2021! [Read more]




The Panthéon in Paris
Before being the monument dedicated to the Great Men of the Republic we know today, the Panthéon used to be a church nestled on the Montagne Sainte-Geneviève. [Read more]




The Great Mosque of Paris and its garden filled with blossoming wisteria
With its charming shady courtyard, its garden and its traditional décor, the Great Mosque of Paris is worth a long tour if you happen to be in Paris 5th arrondissement. [Read more]
Choose among one of the trendiest exhibitions of the moment for a cultural break:




Let us help you find your next exhibition!
Feel like going out but you do not know where to go? Choose your next outing in this list of exhibitions randomly picked in the weekly calendar! [Read more]
Depending on the tone you want to set for your Parisian stay, choose from our themed outing ideas:





Tourism with your family: the best outings with your children in Paris
Paris and its surroundings are such as great playground for families. Theme parks, wildlife parks, and crazy outings will make children and adults more than happy. So, what can you do for an unforgettable stay in Paris with the kids? Keep reading to find out! [Read more]




Quirky tourism in Paris: the most fun spots in town
Are you into thrills and quirky outings? If so, we propose you to discover the most fun places in Paris. Between thrills, enigmas, and crazy places, calling all adventurers with a strong heart – and stomach – your stay will be full of bumps and twists and turns! [Read more]




Relaxing tourism: the best spots to unwind in Paris
Needing to relax? Paris is the perfect city to get pampered and enjoy very relaxing vacations. From the best spas to the "chillest" sites in town, to unwind and enjoy good vibes, keep reading! [Read more]




Gourmet tourism: the most typical places in Paris
From typical French cuisine, via delicious pastries by renown chefs, without forgetting the French and crunchy baguette, here is how to enjoy every bite Paris has to offer! [Read more]




Dark Tourism in Paris: discover the most frightening places in town
Calling all thrill seekers and dark tourism fans, we invite you to discover the dark side of Paris with places and monuments often kept secret but with a fascinating story. [Read more]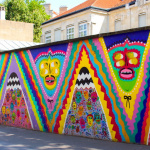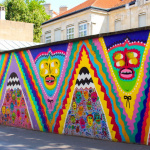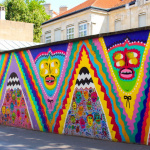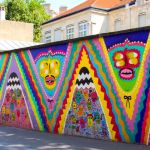 Fun in Paris: pop-culture places and outings to nerd out
Game areas, exhibitions, stores, bars, fairs, events… Paris is heaven for nerds and pop-culture fans! Here are great places to have fun in Paris. [Read more]




Romantic outing ideas to enjoy in Paris
Looking for a romantic idea in Paris to surprise your soulmate? Here are fabulous outing ideas to enjoy as a couple in the city. [Read more]




Cultural strolls in Paris: our original and themed walk ideas
Go and discover Paris in an original light with our ideas for a cultural and themed stroll in Paris! [Read more]
And depending on the weather and time of the day:





What to do when it rains in Paris? Our outing ideas
The weather is not always the best when you are walking around Paris, visiting the city. But what you do in Paris when it is gloomy or raining? Here hare some ideas. [Read more]




Heatwave in Île-de-France: what to do in Paris when it is scorching hot?
As the sun is back, Paris and the Île-de-France region are seeing temperatures escalate. So, to enjoy a day out, you better choose fresh places to make sure you stay safe from the heat. But what can we do in Paris when it is scorching hot? Here are very cool ideas! [Read more]




What to do in Paris in the morning?
This morning started off super well, and you are ready to tackle Paris. Breakfasts, low-frequented monuments, or spa, here are a few ideas of outings to enjoy from sunrise. Early birds get Paris! [Read more]
And if you wish to visit an arrondissement in depth:




Where to go and what to do in Paris? The best strolls per district and arrondissement
Feel like discovering Paris? Have a look at the strolls per district and arrondissement. This guide has it all to visit the City of Lights all over! [Read more]
Enjoy!