Published by La rédaction · Photos by My B. · Published on 1 July 2022 at 10h49
Feel like enjoying a few rides? With your family or friends, theme parks and other fairs are unmissable outings, and there are several of them in Paris and its surroundings. Discover the programs for this season 2022.
Sunny days are on their way, and it is time for the theme parks and fairs. A unique occasion to let go off the pressure and face one's fears with rides or thrilling attractions. To help you chose the theme park likely to please you and/or your lovely family, discover what expects you this year in Paris and its close (or not) surroundings.
Theme parks to have a family outing, funfairs with thrilling rides, there is something for you and your relatives to have a great day or weekend! Whether you like thrills, look for a thrilling experience, or more into parades with colorful characters and lovely shows, there is definitely a theme park that was made for you!
So, do not hesitate and go to look for the novelties theme parks and funfairs have in store this year! Get on a ride and enjoy! Here we go for a day in a magical universe! Rollercoaster, merry-go-round, caterpillar ride and more are waiting for you!
Article updated all year around
Major theme parks: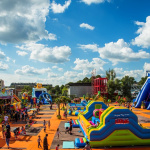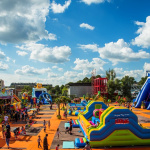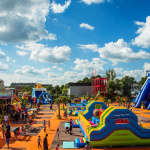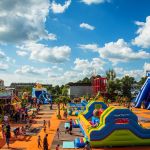 Europa Kids: inflatable playground at the Parc de la Villette in Paris
If you were to go to only one place this summer, you must run to Europa Kids. From June 25 to August 28, 2022, the Parc de la Villette provides the famous inflatable village again to entertain children and adults. Inflatable castles, huge slide, trampoline, water jets... What else would you ask for? [Read more]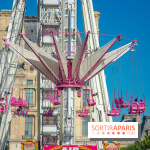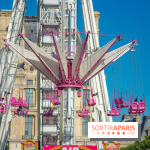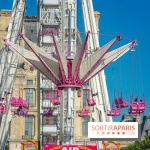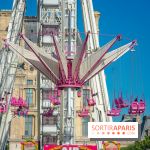 Tuileries funfair 2022, dates of the funfair in the heart of Paris
The Tuileries funfair, the famous human-sized family-friendly funfair in the heart of Paris within the Tuileries garden, is back from Saturday June 25, to Sunday August 28, 2022. Did you miss merry-go-rounds and donuts? This is time to treat yourself! [Read more]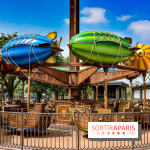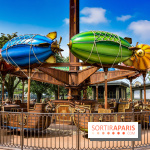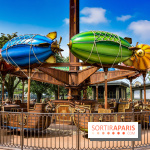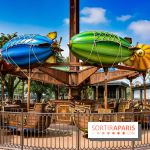 Jardin d'Acclimatation, the theme park in the heart of Paris
Paris Jardin d'Acclimatation welcomes you for moments of fun and relaxation. This family-friendly theme parks provides 40 rides for toddlers starting from 1, a petting zoo, and restaurants by the Bois de Boulogne at the gates of Paris. [Read more]




Avengers Campus at Disneyland Paris: opening date
There is something new about Avengers campus, the upcoming Marvel land in Disneyland Paris! The themed park dropped the opening date... Meet on July 20, 2022! Here is more on the matter! [Read more]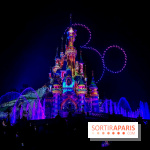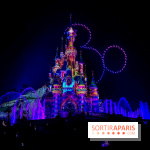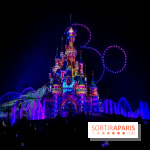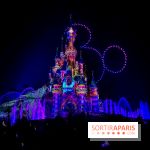 Disneyland Paris is full of novelties for its 30th anniversary
30 years is worth the party! To celebrate its 30th anniversary – debuting from March 6, 2022 in the parks – Disneyland Paris puts on a great spread and promises a program at the level of the event. Here is more ont he matter! [Read more]




Disneyland Paris: The iconic show The Lion King: Rhythms of the Pride Lands is back
Because there has been no real season around the Lion King and the Jungle Book because of the health crisis, Disneyland Paris offers visitors a show, The Lion King: Rhythms of the Pride Lands, to enjoy from October 23, 2021 at Disneyland Frontierland Theater. An invitation to enjoy a festive journey with your family and friends. [Read more]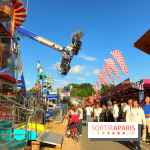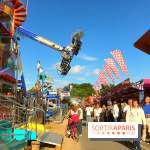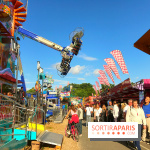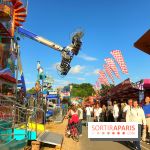 Fête des Loges 2022, the funfair in Saint-Germain-en-Laye returns
The Fête des Loges is back from June 24 to August 15, 2022 in the lovely forest of Saint-Germain-en-Laye. For over 300 years, thrilling rides, merry-go-rounds, shows and water play rides expect children and adults 20 minutes from Paris, in a charming setting accessible with public transit! Answer the question below to try and win your invitations! [Read more]




France Miniature 2022: reopening
You want to travel around France just in one day ? Then, do not think twice as France Miniature is made for you ! France Miniature reopens from Saturday April 9, 2022. [Read more]




Aventure Land theme park at the Parc de Loisirs in Magny en Vexin
At the getaway of Paris, in Magny en Vexin, the Aventure Land theme park, is a park mixing adventure courses and outdoor activities. From April 9 to November 6, 2022, come and enjoy a new season filled with novelties. Come take a breath of fresh air and have fun in the countryside. [Read more]




Sherwood Park, the tree climbing park in northern Paris
Sherwood Park is the place where you will experience the adventure of your life (at least of your childhood). More than just a tree climbing park, the Sherwood is a multi-activity park! You will get to try out different courses up in the trees, for all ages, a giant inflatable playground, pony rides, and even Laser ball! For this season 2022, the park expects you from March 26. Presales are oepn. [Read more]




Halloween 2022 at Parc Astérix, 'Peur sur le Parc'
Halloween is back at Parc Astérix. For the 2022 edition of Peur sur le Parc, or Fear on the Park, meet from October 1 to November 6, 2022 to enjoy thrilling moments. This is time to look terrific! This year, enjoy the 4 haunted houses, or the Magna Maleficus show. Thrill seekers, you are expected... [Read more]




La Mer de Sable 2022
This beautiful family theme park in the middle of nature opens again for the season 2022. Come and experience the gold rush, challenge cowboys, set sail on the wild river, cross the hanging bridge, and make your children from 2 have their first pony rides! Here is the program! [Read more]




Parc Astérix 2022 - Novelties expecting you
The Parc Astérix reopens this April 9, 2022 so you can enjoy rides and shows again. Here are the novelties waiting for you! [Read more]




Parc Saint Paul to reopen from April 9 for a new season
The Parc Saint Paul opens its doors again from April 9, 2022, for a new season of fun and joy! Enjoy this charming place, located in the heart of Oise, in its natural and authentic setting. A resolutely family-driven park to discover as soon as possible. [Read more]
Funfairs:
A bit further but still manageable:




Nigloland: the theme park turns 35 in 2022!
Theme park set a few kilometers from Troyes, Nigloland reopens from Saturday April 9, 2022 to November 13, 2022, for a special season. For its 35th anniversary, the park throws a bit party: It is time to have fun with your family or friends. [Read more]




Puy du Fou 2022 and the Grand Tour, the incredible show-train coming soon
Puy du Fou returns from April 9, 2022: the famous theme park set in Vendée expects you for a 2022 season. Magnificent shows, uncommon hotels, enjoy an incredible stay with your family or friends in 2022 at Puy du Fou! Coming soon: the Grand Tour, a great show train taking you across France and history. [Read more]