Published by La rédaction · Photos by Cécile D. · Published on 1 July 2022 at 14h04
How about treating ourselves to an open-air exhibition this summer 2022 in Paris? What is best with summer in Paris – and the Paris area – is the wonderful strolls to enjoy in the streets and parks, to discover the current open-air exhibitions. Here are this summer's best places to enjoy art and sun.
An exhibition is always a good idea, but in the sun, it is even better! Ice cream in hand, hat on your head and willing to stroll around: how about making the most of the summer 2022 to take a walk in the gardens and streets of Paris to discover a wonderful and free open-air exhibition!
Sortiraparis makes you discover a great selection of outings to enjoy this summer in Paris.
This summer's open-air exhibitions: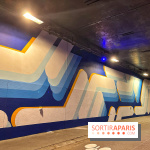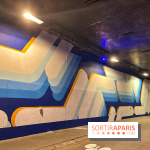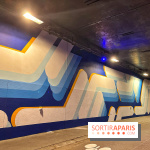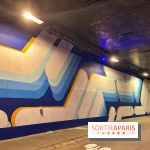 Street-art to soon cover the Paris Tunnel des Tuileries
The Tunnel des Tuileries goes very colorful! For two weeks, a dozen artists cover the Parisian tunnel reserved to soft mobilities in colorful murals to see until July 2023. [Read more]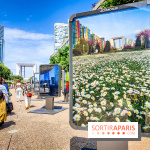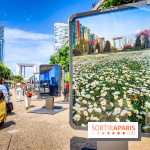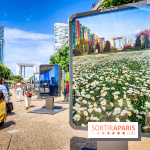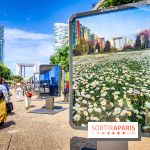 Les Extatiques 2022, the free open-air exhibition at La Défense and La Seine Musicale, our pictures
Les Extatiques, the monumental open-air exhibition at La Défense is back from June 22, to October 2, 2022, for the 5th edition. This year again, enjoy wonderful installations set between La Défense and the gardens of La Seine Musicale. [Read more]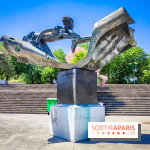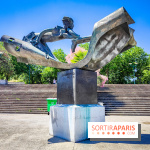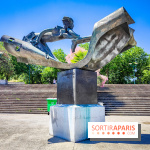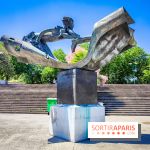 The open-air sculpture museum: a free art stroll in the heart of Paris
Have you heard about the open-air sculpture museum? Set in the Square Tino Rossi in the 5th arrondissement, this small museum provides us with a free cultural stroll by the Seine, in a gorgeous bucolic setting. [Read more]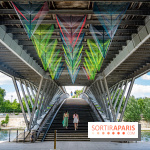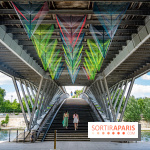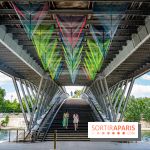 Sens dessus dessous: when art takes over Paris bridges on the Seine riverbanks
In the summer, the Seine riverbanks are a great place for Parisians and tourists to take a walk. From June 23 to September 23, 2022, these riverbanks are even more appealing thanks to installations by five artists. The "Sens dessus dessous" route is to be discovered now and free of charge! [Read more]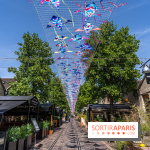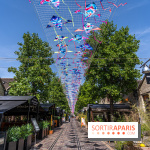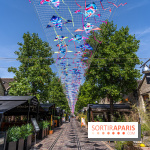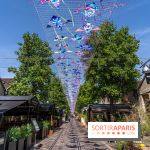 A sky of kites in Bercy Village is up
Bercy Village unveils their summer décor and a sky of kites enliven the famous Cour Saint-Emilion. Until September 15, 2022, go and discover these 400 kites adorning the passage. [Read more]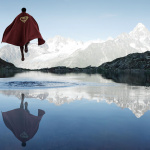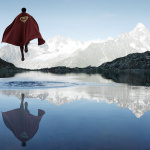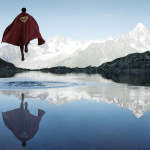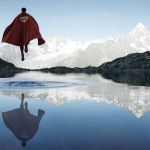 Pop Icons, the open-air photo exhibition at Bercy Village
And what if characters from the Star Wars saga were to strike a pose in front of the Eiffel Tower? Artist Benoît Lapray shows us more about his surprising universe mixing two worlds, through a free photo exhibition running at Bercy Village. From May 19 to September 18, 2022, come and admire Pop Icons. [Read more]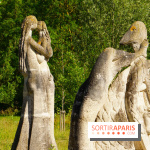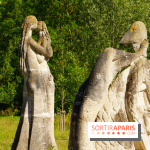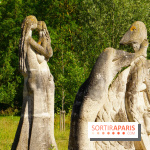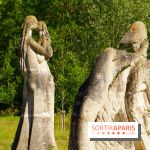 A surprising walk in the Dhuys river's sculpture garden
Craving art and nature? Go and discover a little-known location set about forty kilometers from Paris to discover original sculptures scattered in the landscape. [Read more]
Here are a few good ideas to mix stroll and discovery. And do not hesitate to go on and adventure, especially as all these exhibitions are free!