Published by Rizhlaine F. · Photos by My B. · Published on 19 October 2020 at 14h50
Paris and its surroundings are such as great playground for families. Theme parks, wildlife parks, and crazy outings will make children and adults more than happy. So, what can you do for an unforgettable stay in Paris with the kids? Keep reading to find out!
Are you planning a family stay in Paris with your children? Perhaps are you looking for family-friendly outings? How well, the French capital and the entire Île-de-France region have many places for family outings and that will be the cradle of wonderful family memories. Children, teenagers and adults will find their groove!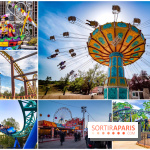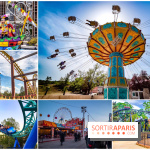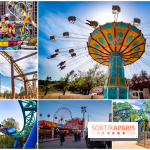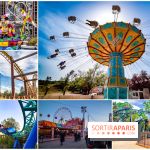 Guide 2022 to theme parks and funfairs in Paris and around
Feel like enjoying a few rides? With your family or friends, theme parks and other fairs are unmissable outings, and there are several of them in Paris and its surroundings. Discover the programs for this season 2022. [Read more]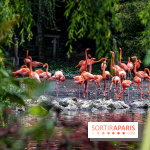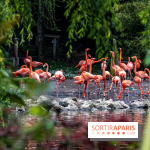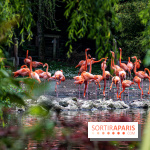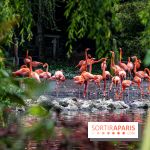 Guide 2022 to zoos, aquariums, and menageries in Paris and its surroundings
Looking to go away and meet animals in their environment? Let us meet in the different zoos and menageries in Paris and the region or further, and if you do not know where to go, we have got covered! Here is a great guide to help you make your choice. Vincennes, Thoiry, Jardin des Plantes… As many opportunities to learn more about nature. [Read more]




Ménagerie, the zoo of the Jardin des Plantes, the oldest zoo in Paris
The Ménagerie, the zoo of the Jardin des Plantes is not only the oldest zoo in Paris but also the oldest zoo in the world that remains in its original condition. Make the best of this sunny weather to take your children visit this zoological garden that is worth the trip. Within walking distance from the Seine, these 55,000-square meters of greenery are inhabited by a thousand animals, as soon as the government allows zoos to reopen. [Read more]




The Grévin Paris 2.0 reopens with a discount offer
Grévin Paris underwent a makeover in 2019, and expects us from May 19, 2021 with a reopening discout offer available until June 29, 2021. The famous museum set on Boulevard Montartre is finally ready to welcome visitors again so that they can find an always increasing collection of celebrities. The Parisian museum production has been redesigned and the decors entirely remade to offer a more modern tour. [Read more]




The Musée de la Grande Guerre reopens
The Musée de la Grande Guerre is a history museum to discover 40 minutes from Paris. Since 2011, this remembrance place aims at explaining the First World War to children and adults as a matter of duty of remembrance. In the rooms of the museum, we find what wore the French soldiers, the taxis of the Marne, tanks displayed in impressive settings making the family tour easier! [Read more]




Children's restaurants in Paris and its surroundings
Going to a restaurant with your kids should not be stressful and can also become a real pleasure if you find the right spot. Sortiraparis selected the finest places in Paris and its surroundings, where you will be able to eat properly without running after your children. [Read more]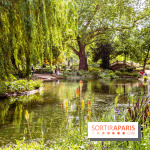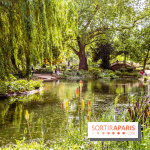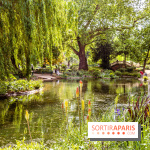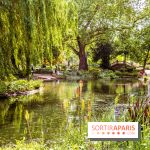 The most beautiful parks and gardens in Paris and its area
Paris is filled with wonderful gardens and parks, green setting that rub shoulders with the capital's beauty. So, for a country stroll, here are the most beautiful green areas to enjoy. [Read more]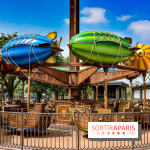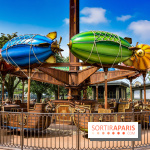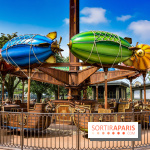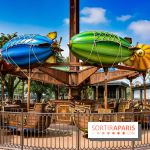 Jardin d'Acclimatation, the theme park in the heart of Paris
Paris Jardin d'Acclimatation welcomes you for moments of fun and relaxation. This family-friendly theme parks provides 40 rides for toddlers starting from 1, a petting zoo, and restaurants by the Bois de Boulogne at the gates of Paris. [Read more]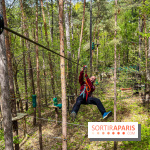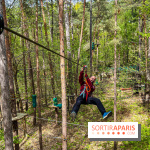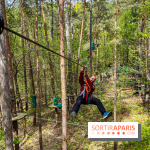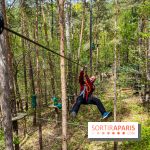 The best tree climbing sites in Ile-de-France
The Ile-de-France is full of dense forests with numerous tree climbing adventures' facilities. Just like a true adventurer, you can go prove just how smooth and agile you are (worthy of a true monkey, I bet). Put your agility to the test and enjoy fun challenges. [Read more]




Villages Nature Paris, the "Centerparc" near Disneyland Paris reopens
Center Parcs holding corporation Pierre et Vacances and Euro Disney join forces to create a Village Nature in Île-de-France, a few kilometers close to Disneyland Paris. Starting from May 21, 2021, we can go and relax in this green and environmentally friendly village. What can we do there and how does it work amid the coronavirus pandemic? We tell you everything. [Read more]