Published by Julie M., Cécile D. · Photos by Caroline J. · Published on 17 May 2022 at 13h49
Looking for an activity to keep your children busy on Wednesday May 18, 2022, in Paris? Whether you are parents, grandparents, or a nanny, here is a selection of outings to enjoy in Paris with kids!
Because children have an endless supply of energy, we always have to have great outing ideas to keep them busy on Wednesdays or school breaks. Sortiraparis has found great ideas for your family to enjoy on Wednesday May 18, 2022, be ready!
Unforgettable Outings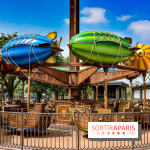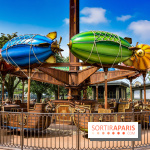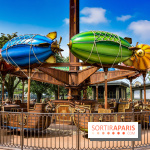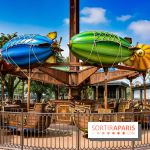 Jardin d'Acclimatation, the theme park in the heart of Paris
Paris Jardin d'Acclimatation welcomes you for moments of fun and relaxation. This family-friendly theme parks provides 40 rides for toddlers starting from 1, a petting zoo, and restaurants by the Bois de Boulogne at the gates of Paris. [Read more]




My Dreamland, the first family entertainment center in France!
Sponsored - My Dreamland is a full family-friendly experience to enjoy. An indoor theme park fitting children from 6 months to 12 years, a restaurant, and a laser game room, for a unique experience filled with entertainments in immersive environments and a unique décor, as well as educative, artistic, psychomotor and sensory activities set only 30 minutes from Paris! [Read more]




The Louvre opens the Studio, a new place for children and families
Calling all young art lovers, the Louvre opens the Studio for exclusive workshops about the ongoing exhibitions. Alone or with their families, children can discover many art practices and have fun while learning a lot. [Read more]
Clearing your brain and dreaming:




The Lion King musical at Paris théâtre Mogador extended for a 2nd season
Hakuna Matata! The Lion King musical is back to Paris théâtre Mogador, 10 years after its latest performance at the theater. Even though the show was said to start from September 2020, because of the coronavirus epidemic, it is postponed to Fall, 2021. The show has been extended for a second season already and will be performed until December 31, 2022. [Read more]
Having fun and letting off steam:




Parc Floral, a magnificent green setting in Paris
Did you know? By the Bois de Vincennes, the Parc Floral is a super great place for children and grown-ups. On the menu, strolls surrounded by peacocks and beautiful plants, open-air games for children, miniature gold, four-wheeled bicycle rides, botanical wonders and more! [Read more]




"Le Jardin des Papillons", an extraordinary walk in an enchanted greenhouse at the Parc Floral
"Le Jardin des Papillons" is back to Paris Parc Floral. Meet from May 15 to October 15, 2022, for a magical stroll in an enchanted greenhouse, surrounded by colorful butterflies! [Read more]




Nature takes back her right at Galeries Lafayette Champs-Elysées!
Sponsored - For sunny days, the Champs-Elysées Galeries Lafayette invite nature to the city in a radical and contemporary spirit held until May 29! [Read more]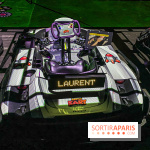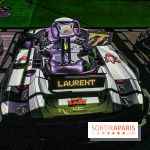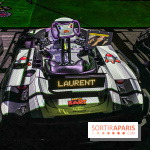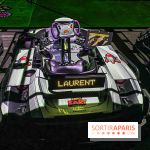 Battlekart: a Mario Kart and Rocket League-inspired augmented reality go-karting comes to Paris
Calling all crazy drivers! An uncommon go-karting track is coming in the Paris area. This is Battlekart, a promising concept waiting for us in May in Paris Nord Villepinte. On the menu, a crazy race to put your friends to a challenge, throwing bonuses to slow them down like in Mario Kart or playing a ball game like in Rocket League. [Read more]




Parks with splash pads and water misters in Paris
Are you looking for water sprays or splash pads to cool off when it is hot in Paris? Sortiraparis gives you the list of spots where it feels good to run through the water and have fun with the water games. [Read more]
Discovering in a playful way:




"Monnaies & Merveilles", our pictures of the exhibition at Monnaie de Paris
From May 12 to September 25, 2022, Monnaie de Paris devotes an exhibition to the infinite variety of shapes, textures and uses of coin called "Monnaies & Merveilles". [Read more]




The Musée de Cluny, Paris Middle-Ages museum and its ancient treasures – our pictures
Set in the heart of the Latin Quarter, the Musée de Cluny is set within the hôtel des Abbés de Cluny, dating back to the 13th century, and it houses even works of art older than that! From May 12, 2022, come and visit this Middle-Ages museum in Paris! [Read more]




Paris Musée Nissim de Camondo in pictures
Belonging to the MAD Paris and set by the Parc Monceau, the Musée Nissim de Camondo is dedicated to the French decorative art from the second half of the 17th century. [Read more]




Histoires Naturelles exhibition at the Musée des Arts Décoratifs - Pictures
From April 14 to May 29, 2022, the Musée des Arts Décoratifs displays an exhibition within the nave, called "Histoires Naturelles, Dation François-Xavier et Claude Lalanne" shining a light the admission of 16 pieces of work and 38 drawings by the famous couple into the museum's collections. Do not miss the exceptional musical event provided without extra cost, this Saturday May 7 in the nave and the famous Museums Night on Saturday May 14. [Read more]




JAM CAPSULE, the cultural immersive experience is up at Paris Expo Porte de Versailles
Alert! JAM CAPSULE, the immersive exhibition taking you to a sensory experience to discover the most beautiful visual universes is coming from April 27, 2022, to Paris Expo Porte de Versailles. Sign up from Wednesday April 20! Do not miss this event providing you with 5 magical 360° journeys. [Read more]
Enjoying good food: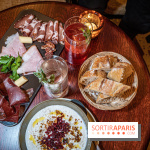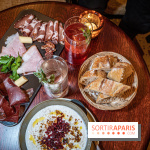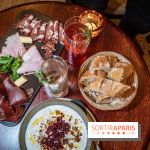 Café Aristide, the hidden bar, restaurant and terrace in Montmartre
Café Aristide opens and welcomes you in their lovely bohemian restaurant for a delicious moment at any time of the day. From breakfast to pre-dinner drink, to dinner or lunch on the hidden terrace, here is a hidden gem likely to delight you. [Read more]




Gruppomimo, the indulging Italian restaurant in Batignolles, Paris 17th arrondissement
Gruppomimo, here is the name of the Italian restaurant delighting everyone rue Legendre in Paris 17th arrondissement. Pizza, Pasta & Amore, here is the eatery's motto expecting to take over the streets of the city. [Read more]




Kibo No Ki, the Japanese ramen and pokebowl restaurant offering you to try on kimonos
Kibo No Ki is the tasty Japanese restaurant set within walking distance from the Madeleine, in Paris 9th arrondissement, serving delicious ramen and pokebowls, and offering you to try kimonos on at the end of the meal. To have a great meal and a good time, here is a place that has it all. [Read more]




Pablo Cheese Tart, the first Japanese tart store in Paris
Pablo Cheese Tart, the famous and successful Japanese store comes to Paris. Forget American style cheesecake tarts, Pablo Cheese Tart serves jiggly tarts coming in plenty of flavors, as well as boba teas to discover. [Read more]




A dessert and ice cream train comes to a Big Mamma Food Court in Paris!
This summer in Paris, the Big Mamma group unveils an uncommon concept at the Felicità: a dessert and ice cream train is now here to help sweet-toothed patrons in this scrumptious food court! [Read more]




La Tour d'Argent ice cream parlor returns this summer 2022 with ice creams and sorbets
How about enjoying some exceptional ice cream in Paris? Good? Then La Tour d'Argent ice cream parlor comes for the summer and once again teams up with MOF – Best Crafstman in France – David Wesmaël. [Read more]
Here are some ideas to keep you lil' angels busy on this special day.