Published by Julie M. · Published on 29 June 2021 at 11h12
In Paris, summer is the perfect time to get out and go on a walk with the kids. Sortiraparis has some interesting ideas and recommendations for parents who want to get some fresh air with their little ones. Go discover the gardens, castles, zoos and other aquariums in the region where children can experience new things and have fun!
Have you been looking for something special to do with the kids on a nice summer day? Well, look no further! We've done some digging and put together our favorite ideas for families who want to get out of their house or hotel and discover the region.
ARTICLE BEING UPDATED, PLEASE PAY ATTENTION TO DATES!
Unmissable outings: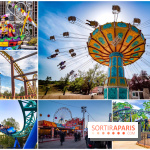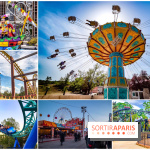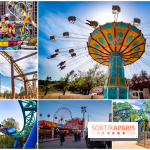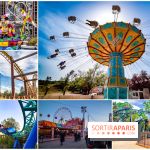 Guide 2022 to theme parks and funfairs in Paris and around
Feel like enjoying a few rides? With your family or friends, theme parks and other fairs are unmissable outings, and there are several of them in Paris and its surroundings. Discover the programs for this season 2022. [Read more]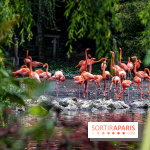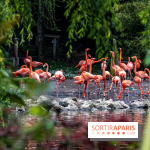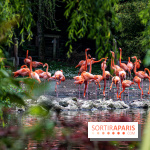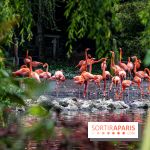 Guide 2022 to zoos, aquariums, and menageries in Paris and its surroundings
Looking to go away and meet animals in their environment? Let us meet in the different zoos and menageries in Paris and the region or further, and if you do not know where to go, we have got covered! Here is a great guide to help you make your choice. Vincennes, Thoiry, Jardin des Plantes… As many opportunities to learn more about nature. [Read more]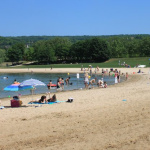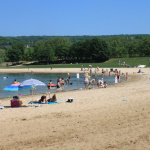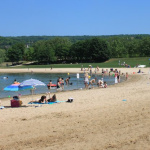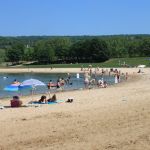 Outdoor activities centers in Ile de France
To feel on vacations without riding the train or driving for 2 hours, the perfect solution is the outdoor activities centers! These artificial beaches are great to sunbathe, swim like by the sea, but including not too expensive activities as a bonus. Parisians or tourists, here is a lovely and cheap solution… to enjoy some relaxing time near our capital. Sortiraparis tells you everything about the 12 outdoor activities centers in Ile de France where swims and entertainments await. [Read more]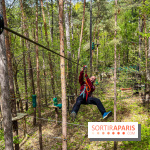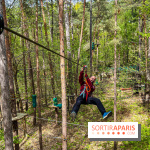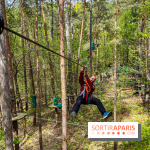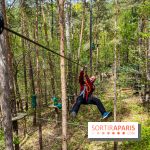 The best tree climbing sites in Ile-de-France
The Ile-de-France is full of dense forests with numerous tree climbing adventures' facilities. Just like a true adventurer, you can go prove just how smooth and agile you are (worthy of a true monkey, I bet). Put your agility to the test and enjoy fun challenges. [Read more]




Summer Garden 2022 at Paris Musée du Quai Branly: when nature comes to PAris!
Sponsored - You do not need to leave Paris to enjoy quiet and wilderness... From July 3 to August 28, 2022, summer comes to Quai Branly garden. A free and playful event for all themed on nature, environment and the living! [Read more]




Night Fountains Shows 2022 at the Palace of Versailles: a magical tour with a firework show
Night Fountains Shows are back on Saturdays from June 11 to September 17, 2022, as well as July 14, at the Palace of Versailles. At nightfall, musicians and technicians tune to make you relive Louis XIV's parties thanks to pyrotechnic effects and lit water jets… A show you should experience at least once in a lifetime! As a bonus, this year, two exceptional nights await: the Nocturnes de Feu on Monday August 15 and the Nocturnes Electro on Saturday September 24. [Read more]




Batobus and Bateaux Parisiens set sail again on the Seine from May 28
You will be able to navigate the Seine thanks to the Batobus and Bateaux Parisiens shuttle again soon. Both lines – on hold since the health crisis broke out – will be back very soon. Meet with Bateaux Parisiens from May 28, and Batobus shuttles from June 11, 2021. [Read more]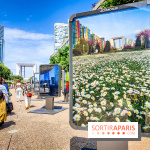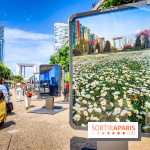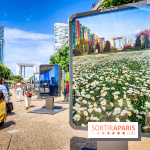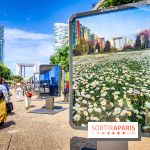 Les Extatiques 2022, the free open-air exhibition at La Défense and La Seine Musicale, our pictures
Les Extatiques, the monumental open-air exhibition at La Défense is back from June 22, to October 2, 2022, for the 5th edition. This year again, enjoy wonderful installations set between La Défense and the gardens of La Seine Musicale. [Read more]
Good deals: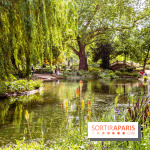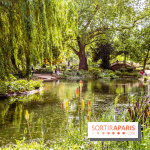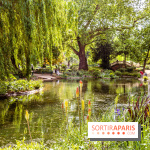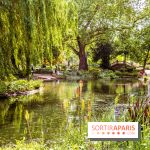 The most beautiful parks and gardens in Paris and its area
Paris is filled with wonderful gardens and parks, green settings inviting you to relax, far from the city's hustle and bustle. Here are the most beautiful green places in the city and in Île-de-France! [Read more]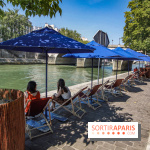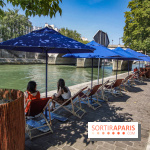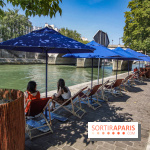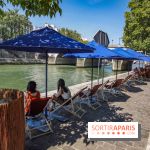 Paris-Plages 2022, dates and program
Paris-Plages is back this summer, from July 9 to August 21, 2022, by the Seine and at the Bassin de la Villette. Entertainments, deckchairs, swimming sessions and relaxation await for a great summer in Paris. [Read more]




R'de jeux 2020, the games library at the Place de la République
R' de jeux is back to the famous Place de la République, Mairie de Paris and association A l'Adresse du Jeu set up a games library in the open air and free of charge on an over 1000sqm area in the heart of the French capital.




Free museums and monuments in Paris and Ile de France
Looking for a free museum in Paris? Musée des Beaux-Arts, Musée d'Art Moderne, Musée de l'Aviation, Musée des Arts Asiatiques, over 20 museums are free of charge, all year round, so, discover them! [Read more]
Discovering animals:




The Parc Zoologique de Paris – Zoo de Vincennes
The Zoo de Vincennes, also called Parc de Zoologique de Paris invites you to enjoy an open-air walk. Let's (re)discover this magnificent zoo and its lodgers safely. [Read more]




Zoo Safari de Thoiry: novelties 2022
Thoiry Zoo reopens from May 19, 2021 and for this new season, a "Zoo Clean N' Safe" charter is implemented. And new this year, you can stay the night with animals. [Read more]




Paris Aquarium – Cinéaqua by the Trocadéro – reopening
Aquarium de Paris Cinéaqua reopens on May 19, 2021. Set at the foot of the Trocadéro, this historic aquarium houses 13,000 fishes and 35 sharks in over 50 pools. All year around, Paris aquarium offers entertainments for children as well as scientific events you do not want to miss. [Read more]




Paris Aquarium Tropical underwent a makeover and reopens
Paris Aquarium Tropical, the one within Palais de la Porte Dorée, reopens from June 1, 2021, after a year of renovations. Created in 1931 for the Colonial Fair to present the aquatic fauna from the French colonies, the aquarium has been thought over since then. It currently houses 750 species of small fishes and welcomes new lodgers, more fitted to space. [Read more]




Terre de Singes in Lumigny: visit a zoo surrounded by monkeys, reopening
After the Parc des Félins in 2006, Lumigny has just inaugurated its second zoo in 2016: Terre de Singes, a park where visitors walk around free monkeys. Both parks reopen this May 19, 2021! Careful, mandatory facemask from 10 years old. [Read more]




Parrot World: the immersive wildlife park in Île-de-France
Animal park devoted to south American animals and set in Sein-et-Marne, in Crécy-la-Chapelle, Parrot World opened on August 15, 2020 in Seine-et-Marne. If you happen not to have visited this wildlife park yet, jaguars, penguins, and other multicolored parrots are to be discovered in one of the biggest aviaries in Europe. And you can even stay over for the night and sleep in a lodge close to the animals. A very exotic and ethic place to discover from May 19, 2021 when lockdown is lifted. [Read more]
As well as:




France Miniature 2022: reopening
You want to travel around France just in one day ? Then, do not think twice as France Miniature is made for you ! France Miniature reopens from Saturday April 9, 2022. [Read more]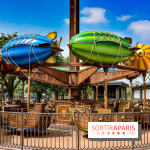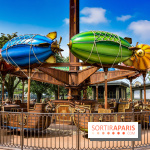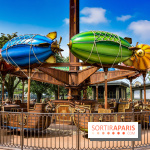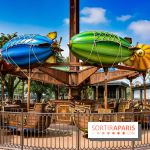 Jardin d'Acclimatation, the theme park in the heart of Paris
Paris Jardin d'Acclimatation welcomes you for moments of fun and relaxation. This family-friendly theme parks provides 40 rides for toddlers starting from 1, a petting zoo, and restaurants by the Bois de Boulogne at the gates of Paris. [Read more]
Enjoy these lovely family strolls and happy discoveries!