Published by My B., Rizhlaine F. · Photos by My B. · Published on 5 August 2022 at 10h10
If you happen to be in Paris on August 15, 2022, here are entertainments you can make the most of to entertain your children. Inside or outside, there is something for everyone!
This Monday August 15, 2022, a lot of entertainments expects your entire family. Fun fair, theme parks, picnic or even a day at the pool, here is how to make the most of this public holiday!
Here is what children can expect on August 15 in Paris: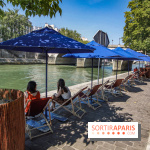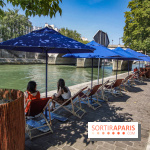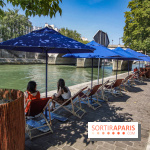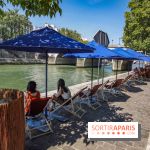 Paris-Plages 2022, dates and program
Paris-Plages is back this summer, from July 9 to August 21, 2022, by the Seine and at the Bassin de la Villette. Entertainments, deckchairs, swimming sessions and relaxation await for a great summer in Paris. [Read more]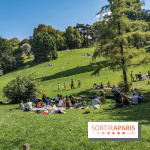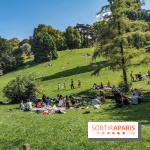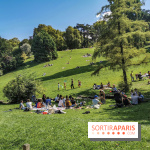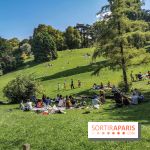 Picnicking in Paris this summer 2022: the best sposts in town!
Sunny days are back, and we want to go out and enjoy a picnic. Whether you are into classic or quirky places, Paris is filled with spots where to picnic peacefully or along with many people and meet other fans of tablecloth and wicker basket to put on the grass. Let us browse the best spots! [Read more]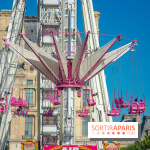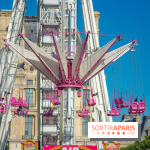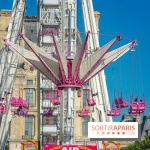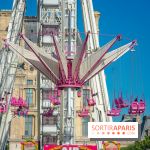 Tuileries funfair 2022, last days of the funfair in the heart of Paris
The Tuileries funfair, the famous human-sized family-friendly funfair in the heart of Paris within the Tuileries garden, is back from Saturday June 25, to Sunday August 28, 2022. Did you miss merry-go-rounds and donuts? This is time to treat yourself! [Read more]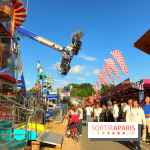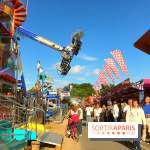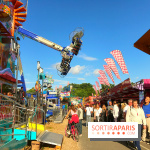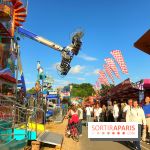 Fête des Loges 2022, the funfair in Saint-Germain-en-Laye returns
The Fête des Loges is back from June 24 to August 15, 2022 in the lovely forest of Saint-Germain-en-Laye. For over 300 years, thrilling rides, merry-go-rounds, shows and water play rides expect children and adults 20 minutes from Paris, in a charming setting accessible with public transit! Answer the question below to try and win your invitations! [Read more]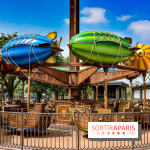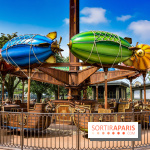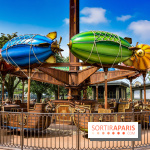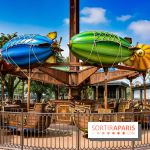 Jardin d'Acclimatation, the theme park in the heart of Paris
Paris Jardin d'Acclimatation welcomes you for moments of fun and relaxation. This family-friendly theme parks provides 40 rides for toddlers starting from 1, a petting zoo, and restaurants by the Bois de Boulogne at the gates of Paris. [Read more]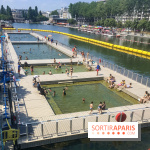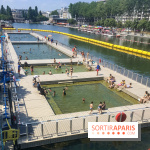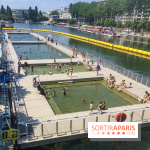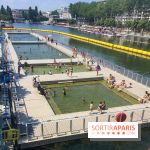 Swimming and Beach Areas in Paris and Ile-de-France this summer 2022
There are beaches and swimming areas in Paris and the region! That is why Sortiraparis has done the work for you, putting together this list of beaches along lakes, rivers, pools or any other body of water of water where you can cool off and relax in the sun this summer 20222. Paris can also be your next beach resort destination! [Read more]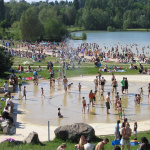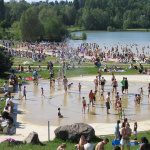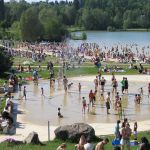 Where to swim for free in Paris and Ile de France this summer 2022?
Heat is hitting hard and you are looking for a beach where to sunbathe and bathe for free? To feel like on vacay without paying at all, discover the greatest spots where you can take your family and friends in Paris and Ile-de-France. [Read more]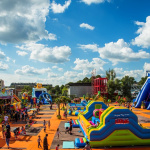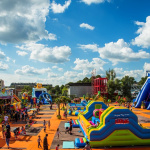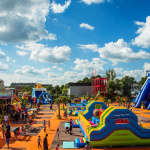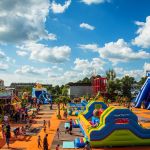 Europa Kids: inflatable playground at the Parc de la Villette in Paris
If you were to go to only one place this summer, you must run to Europa Kids. From June 25 to August 28, 2022, the Parc de la Villette provides the famous inflatable village again to entertain children and adults. Inflatable castles, huge slide, trampoline, water jets... What else would you ask for? [Read more]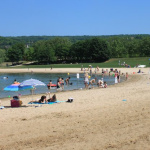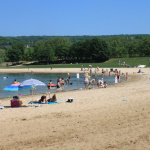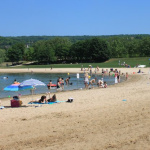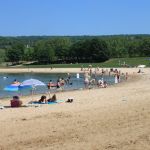 Outdoor activities centers in Ile de France
To feel on vacations without riding the train or driving for 2 hours, the perfect solution is the outdoor activities centers! These artificial beaches are great to sunbathe, swim like by the sea, but including not too expensive activities as a bonus. Parisians or tourists, here is a lovely and cheap solution… to enjoy some relaxing time near our capital. Sortiraparis tells you everything about the 12 outdoor activities centers in Ile de France where swims and entertainments await. [Read more]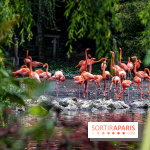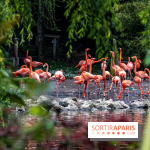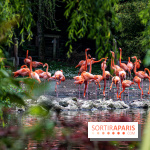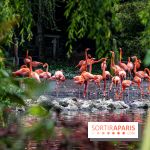 Guide 2022 to zoos, aquariums, and menageries in Paris and its surroundings
Looking to go away and meet animals in their environment? Let us meet in the different zoos and menageries in Paris and the region or further, and if you do not know where to go, we have got covered! Here is a great guide to help you make your choice. Vincennes, Thoiry, Jardin des Plantes… As many opportunities to learn more about nature. [Read more]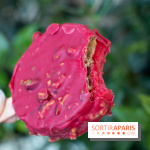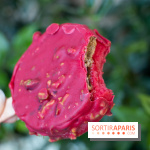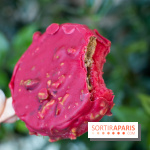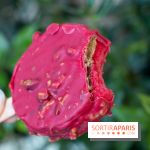 Where to have a tasty ice cream in Paris? The best ice cream parlors in Paris
How about making the most of sunny days and the warmer weather to discover what Paris ice cream parlors have in store? [Read more]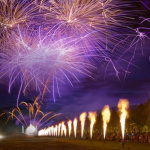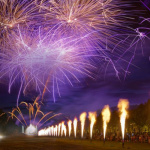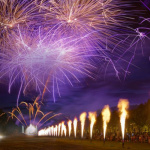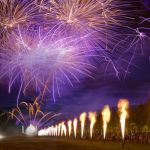 Nocturnes de Feu 2022 at the Palace of Versailles: a royal August 15th
To enjoy a flaming August 15th, the Palace of Versailles provides the Nocturnes de Feu, an incredible show in the gardens, closing with a grandiose firework show. [Read more]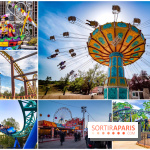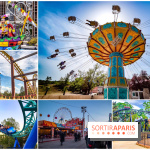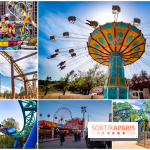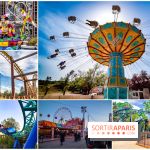 Guide 2022 to theme parks and funfairs in Paris and around
Feel like enjoying a few rides? With your family or friends, theme parks and other fairs are unmissable outings, and there are several of them in Paris and its surroundings. Discover the programs for this season 2022. [Read more]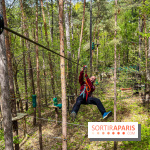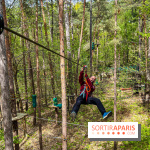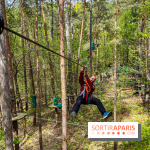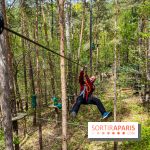 The best tree climbing sites in Ile-de-France
The Ile-de-France is full of dense forests with numerous tree climbing adventures' facilities. Just like a true adventurer, you can go prove just how smooth and agile you are (worthy of a true monkey, I bet). Put your agility to the test and enjoy fun challenges. [Read more]
Happy August 15th to the entire family!
To go further:

What to do on this Monday August 15, 2022, public holiday, in Paris?
What are we doing this Monday August 15 in Paris, on the Assumption? Between museums, open-air exhibitions, shopping spree, entertainments, tours and strolls or good deals, here are ideas to go out clever without ending up holding air. [Read more]

Shopping malls opening hours on the Assumption, August 15, 2022, in Paris and Île-de-France
Need to go shopping on Monday August 15, 2022? Check the opening hours of shopping malls for a serene spree in Paris and Île-de-France! [Read more]

August 15, 2022: Exhibitions, museums and monuments open on Assumption Day in Paris
Good news for art fans: a lot of museums and monuments in Paris are open on Monday August 15, 2022, public holiday in France. To make the most of this gorgeous day, here are a few exhibition and places to visit ideas. [Read more]

Restaurants open on August 15, 2022 in Paris: Great ideas
Calling all fans! We have found restaurants open this August 15, 2022, in Paris. Here are indulging ideas! [Read more]