Published by La Rédac · Photos by Cécile de Sortiraparis · Published on February 7th, 2023 at 04:13 p.m.
How would you like to spend Valentine's Day in Paris, strolling hand in hand and admiring some beautiful works of art? This February 14, 2023, take your other half on a romantic date and discover some hot exhibitions together!
Valentine's Day is all about celebrating love, but it's also a great excuse to spend some quality time together! When you're in the most romantic of capitals, what could be better than a cultural stroll for two? It's just the thing, because all year round, Paris is alive with a rich cultural program, including for Valentine's Day! So whether you're looking to surprise your soulmate or take advantage of the day to conquer the capital's cultural spots as a romantic getaway, you won't want to miss out!
This year, we're inviting you to discover some beautiful exhibitions, sometimes romantic, sometimes surprising, and always in great places! Whether they're all about love and feelings, or simply the hot exhibitions of the moment, you've got enough to plan a great program with your soulmate. Perfect for living your love under the Parisian sky!
Ready to discover the hot exhibitions waiting for you in Paris this Valentine's Day? It's time to conquer the capital's cultural outings. All that's left to do is pick out your favorites to create the perfect day out for you and your loved one. Contemporary art, immersive scenography, street-art, iconic museums or historic exhibitions, there's something for everyone. These beautiful nuggets are just waiting for you, for this romantic and enriching rendez-vous!
By the way, stay tuned: this guide is updated as announcements and discoveries are made. To make sure you don't miss out on all the things to do in Paris on Valentine's Day, February 14, 2023, check this guide regularly.
Exhibitions for Valentine's Day in Paris




Habibi, the revolutions of love, the LGBTQIA+ exhibition at the Arab World Institute in Paris
The Institut du Monde Arabe unveils Habibi, the revolutions of love, an exhibition that highlights LGBTQIA+ creators from the diasporas and the Arab world. To be discovered from September 27 to March 19, 2023. [Read more]




In Love, the free and lovable street-art exhibition at Galerie Sakura
Calling all street art fans, a new and free exhibition celebrating love is curated by Galerie Sakura in Paris! In Love artist is given pride of place from February 2 to 19, 2023, to inspire all Valentine's Day couples! [Read more]




Valentine's Day 2023: Love night at Musée Rodin for a romantic and cultural night
On Tuesday February 14, 2023, Musée Rodin celebrates Valentine's Day by offering a "Love Night". Lovers are invited to have a stroll in the gardens and the museum themed on "Angel or Demon". [Read more]




Claude Monet : where to see the works of the famous impressionist painter in Paris ?
He is undoubtedly one of the most appreciated French painters: Claude Monet has left us many magnificent paintings, some of which can be discovered in Parisian museums. [Read more]




The World of Banksy: the immersive exhibition in Paris becomes permanent
The immersive exhibition "The World of Banksy" at the Banksy Museum in Paris, dedicated to the world-famous street artist, has been made permanent. To be discovered every day, the installation unveils almost 100 works spread over 1200 m². [Read more]




L'Atelier des Lumières, a digital art center and immersive museum in Paris
For total, magical immersion in the works of the greatest artists, head for Atelier des Lumières, the digital art center in Paris's 11th arrondissement. Find out all the latest news from this museum like no other. [Read more]




The Musée de l'Illusion in Paris: a multi-sensory journey that will make you lose your head!
The Museum of Illusion awaits you in the 1st district of Paris. Come with your family to live a unique and educational experience! Dive into a fascinating world, where all your senses will be turned upside down... A multisensory visit that is a must. [Read more]




Henri Matisse in Paris: where to see the works of the painter in the capital?
Precursor of fauvism, impressionist, modern artist... Henri Matisse has left a lasting impression on the art world. What if we (re)discovered his works thanks to the Parisian museums? [Read more]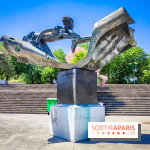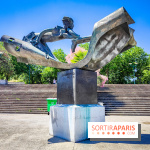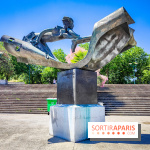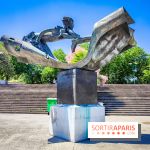 The open-air sculpture museum: a free art stroll in the heart of Paris
Have you heard about the open-air sculpture museum? Set in the Square Tino Rossi in the 5th arrondissement, this small museum provides us with a free cultural stroll by the Seine, in a gorgeous bucolic setting. [Read more]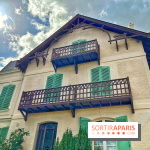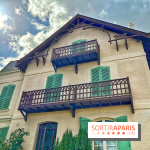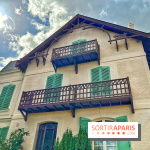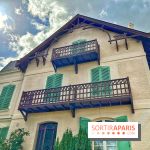 Claude Monet's Impressionist House – the latest museum about the painter's life in Argenteuil
To discover Claude Monet's life, you no longer need to go as far as Giverny, since the Maison Impressionniste de Claude Monet opens on September 20, 2022, in Argenteuil and houses an immersive museum about the painter. [Read more]




Capitale(s), the crazy and free street art exhibition at the Hôtel de Ville de Paris in extension
Notice to street art lovers, the City Hall of Paris offers a free exhibition event, called: Capital (s): 60 years of urban art in Paris. An exceptional exhibition that will last until June 3, 2023, and that invites us to discover the works of more than 70 artists ranging from Banksy to Miss Tic, through Invider, Swoom, André or Seth. [Read more]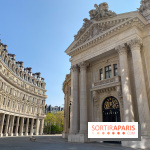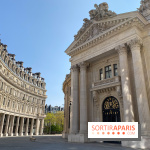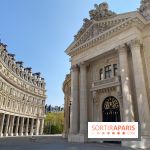 Bourse de Commerce in Paris: discover this contemporary art center and the Pinault collection
Located in the heart of the capital, in the Halles district, the Bourse de Commerce and the Pinault Collection offer a wonderful stroll through contemporary works of art. Here's everything you need to know before visiting this art center. [Read more]




Tears of Joy, the monumental exhibition at the Madeleine Church, last days
Tears of Joy, that is the name of the incredible artistic installation realized by Benoît Dutour, which is still waiting for you until February 20th, 2023, within the Church of the Madeleine. Let's go to discover this monumental artistic work which gives to see a hundred original tears, put in light in the center of the monument. [Read more]