Published by Rizhlaine F. · Photos by Rizhlaine F. · Published on September 8, 2021 at 10:17 a.m.
Craving for a change of scenery? Here are the best outing ideas in Paris to travel without leaving the French capital city. Immersive exhibitions, sunny terraces and exotic outings, we are ready to go!
Craving for an exotic getaway without leaving Paris? Well, the city is the place where every single fantasy – even the craziest ones – can come true. Calling all adventurer souls looking for an exotic change of scenery, with have multiple outing ideas likely to take you on a trip this summer. From the exotic terrace to the immersive exhibition to uncommon tours, these surprising places are only waiting for you. Ladies and gentlemen, welcome on board!
The most exotic places:




Did you know? Exotic places in Paris
Paris without being Paris, is that truly possible? In the French capital, there are uncommon and exotic monuments and places that we could think they are not Parisian. So, in the mood for discovering the exotic side of Paris? [Read more]




Parrot World, the immersive animal park in the Paris region: what's new for 2023
Parrot World, a zoo dedicated to South American animals, located in Seine-et-Marne, Crécy-la-Chapelle, opened its doors in August 2020. If you have not yet visited this zoological park, jaguars, penguins and other multicolored parrots that evolve in one of the largest aviaries in Europe are waiting for you, with an option of lodges to sleep close to the animals. An exotic and ethical place to be rediscovered from February 3, 2023 for its new season. [Read more]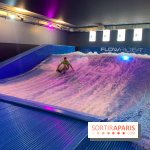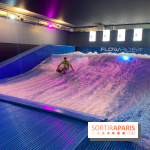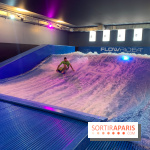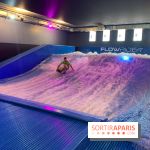 Wave In Paris : Indoor surfing in the capital !
What if we went surfing in the middle of Paris? The first indoor static wave sports complex awaits you in the 15th arrondissement of the capital. A new and unique place, where you can experience new sliding sensations on flowboard and bodyboard boards, a mix of surfing, snowboard and skateboard. [Read more]
Up for a culinary journey:




The best cocktail bars in Paris
How about a great cocktail bar in Paris? We reveal you our favorite addresses to taste the creations of the best mixologists of the capital. Between the revisited classics, the unusual creations and the signature cocktails, you will love these spots that revolutionize our aperitifs! [Read more]




Exotic restaurants in Paris, our good addresses
Looking for an exotic restaurant that will make your taste buds and pupils travel? Here are our good addresses of exotic restaurants in Paris! [Read more]
Stop for a cultural break:




Dali, l'énigme sans fin: the exhibition is up by night too at the Atelier des Lumières
You know his works, but do you really know what hides behind? Come and discover the secrets of one of the greatest painters of his generation at the Atelier des Lumières. "Dali, l'énigme sans fin" – Dali, the endless enigma – is on from May 19, 2021 to January 2, 2022. (Re)discover the exhibition by night, from December 17, 2021 to January 2, 2022. [Read more]




Gaudí, the Architect of the Imaginary: pictures of the exhibition at the Atelier des Lumières
The Atelier des Lumières pays tribute to architecture genius Gaudí, whose works of art have been listed as UNESCO World Heritage. From May 19, 2021 to January 2, 2022, come and enjoy the "Gaudí, the Architect of the Imaginary" exhibition. Starting from December 17, you can enjoy the exhibition until late in the night. [Read more]




Paris Musée des Arts Asiatiques - Guimet, an exotic place in Paris.
Come along and (re)discover the Musée Guimet, a museum devoted to Asian arts. On the menu, an exotic journey through historic treasures in a magnificent venue. [Read more]