Published by La rédaction · Photos by Rizhlaine F. · Published on 30 June 2022 at 12h36
Looking for a great venue for an after-work party in Paris? Here are the best ideas, locations, and uncommon concepts to have a great party with your colleagues after work!
To break the daily routine, there is nothing quite like an after-work party! In Paris, many fantastic places are available to unwind after a day's work. We must say the City of Light is a hyperactive city living to the rhythm of crazy concepts, delivering fabulous moments to live out with friends and colleagues. So, once the end of the day has come, instead of commuting back home at rush hour, how about getting your work squad to have a drink or an original party?
With colleagues or friends, here are the best venues and our favorite locations for an after-work party in Paris. From top-notch bars to uncommon concept, we have found the best ideas to relax and unwind after work!
But stay tuned: if you are always on the lookout for beautiful ideas for an after-work party with your colleagues, this guide is regularly updated. Do not hesitate to come back and check it out over again!




Cabanon Perché, summery rooftop by Terrass Hotel and fantastic views on Paris and the Eiffel Tower
Cabanon Perché is the summer rooftop by Terrass" Hotel. On the menu, an exotic terrace taking us to the South since May 19, 2022. Seaside vibe, gin cocktails and seafood, the beach is back! [Read more]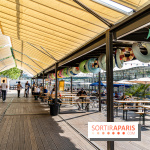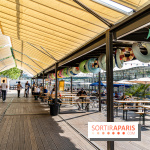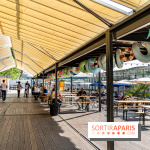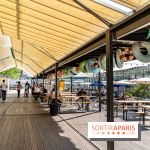 Rosé Piscine, the brand-new festive and sporting guinguette by Rosa Bonheur
Rosé Piscine – the latest Rosa Bonheur bar-guinguette – opens on Tuesday May 18, 2022. While waiting for the Arche Javel to open in July just across the venue – promising a huge barge swimming pool – go have relax, dance, have great food and work out with a fabulous program! [Read more]




Seven Up, the rooftop with swimming pool and barbecue in Paris unveils a Circus spirit this summer!
The Seven Up is a fabulous rooftop with a swimming pool expecting you outside Paris, in Boulogne-Billancourt. From May 18 to late September, you are expected on Wednesdays to enjoy the Circus Wednesdays, nights themed on circus with fakir, sword swallower, fire breather, magic tricks and more uncommon performances to the sound of DJ sets! [Read more]




La Rêverie, the incredible bar-restaurant serving sophisticated cocktails taking us to Singapore
In the Bastille area stands a genuine gem, a bar-restaurant with an original and impressive décor. La Rêverie is aptly named with fluffy clouds and lit tree taking us straight to Singapore. [Read more]




Le Rouge à Lèvres, the travel-inducing tapas and wine bar in Paris 9th arrondissement
Great greeting, delicious beverages, exquisite dishes to share (or not), and clean and immersive décor... Here is the magic formula of Le Rouge à Lèvres, this tapas and wine bar nestled in Paris 9th arrondissement and providing us with a fabulous exotic break. [Read more]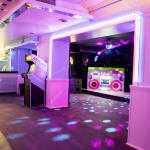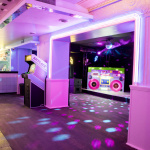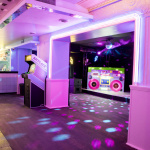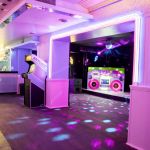 3615 bar, the old-school cruise with dancefloor returns to Paris
Old-school bar 3615 taking us to the 80's to 2009 provides you again this summer with a unique cruise that will make you take a walk down memory lane. On the menu, arcades, dancefloor, karaoke, cocktails, and goodies to the rhythm of hits that marked us. Meet on Fridays from June 3 to September 30, 2022. [Read more]




Player One, the ultra-playful retrogaming bar in Paris Halles area
Creative cocktails as tasty as good-looking, a playful and festive ambiance, self-service games: we found the best bar in Paris to have a great night with friends. Retrogaming and pop-culture fans, head to the Player One bar! [Read more]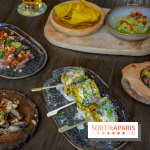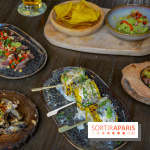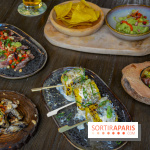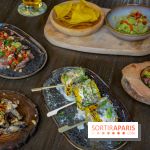 Bomba, the Latino-American restaurant-bar shaking the Grands Boulevards up
Bomba is the wonderful restaurant-bar open on the Grands Boulevards. In this uncommon spot nestled in a verdant jungle, one comes to enjoy Latino-American food with sophisticated tapas to share and great cocktails. [Read more]




Solera, the craziest cocktail bar in Paris
Solera is the completely crazy cocktail bar in Paris waiting for you on the left banks. Discover a mind-blowing menu through spectacular signature creations. A good idea for an uncommon drink experience! [Read more]




Les Petites Flèches, the uncommon bar to play darts in Paris, reopens
Les Petites Flèches is this quirky bar coming to Paris 11th arrondissement. Here, you discover the concept of connected darts, never-seen before in Paris, while enjoying craft beers and tasty mezzes. [Read more]




Gossima: the first ping pong bar in Paris
If you are crazy about table tennis, aka ping pong, here's a place that could become your new HQ! Called "Gossima", this ping pong bar set in Paris 11th arrondissement. [Read more]