Published by Manon C., Rizhlaine F., Laurent P. · Photos by My B. · Published on 10 July 2022 at 12h59
Latin America, Japan or even California… Where are you headed to next? This spring-summer 2022, many terraces provide delicious changes of scenery. Discover our favorite exotic terraces in Paris to take your taste buds on a trip without even leaving the city.
Feel like you need to have a breath of fresh air as days grow longer and the sun is finally shining in the city but you are in Paris?
Do not panic, there are many terraces in the city providing you with fantastic changes of scenery through gastronomy! Japan, Peru, California, or even Africa… You just have to choose the one that makes you dream the most!
Of course, once seated on these exotic terraces, enjoy tasty dishes coming from sunny countries. Mafé, maki, paella, ramen, Mexican tacos, very fresh ceviche, quality Argentinean meats, and of course, the staple pizza paired with a nice glass of wine (please drink responsibly!) or creative cocktail, there is something for everyone and needs this spring-summer 2022.
Alright, let us visit these travel-inducing exotic terraces without leaving Paris. Genuine treat for the eyes and taste buds!
Paris exotic terraces for spring-summer 2022:




Sofitel Paris Le Faubourg's summer lush terraces, exotic tapas and creative cocktails
This summer, Hotel Sofitel Paris le Faubourg unveils a verdant hacienda-inspired terrace for you to enjoy exotic tapas and creative cocktails. [Read more]




Hotel Rochechouart opens their rooftop bar for the summer
Head to the 9th floor of Hotel Rochechouart to discover the Bar sur le Toit reopening for the summer. On the menu, Italian dishes to share (or not), signature cocktails and even a teatime! [Read more]




The Eiffel Tower's Mediterranean-inspired 2022 terrace
Do you fancy relaxing and enjoying the sun on the 1st floor of the Eiffel Tower? Starting from May 20, 2022, a Mediterranean-inspired bar with unique panorama on Paris expects you 187 feet in the air. [Read more]




Ernest, the solidarity-driven restaurant financing food aid!
The Ernest charity opened a solidarity-driven restaurant to finance their actions. Set within walking distance from the Porte de Bagnolet, in the 2,000sqm of garden of a new third place called "Le Sample", this restaurant works with residing chefs and is thought as a place of meeting and sharing relying on the charity's values. Come and enjoy their terrace! [Read more]




Westin-Paris Vendôme Summer terrace 2022
In 2022, hotel Westin-Paris Vendôme terrace is back for a new summer season. A haven of peace safe from the city's hustle and bustle serving chef David Reneux's delicious cuisine. [Read more]




Shangri-La Paris La Bauhinia's hidden garden-terrace and Asian-inspired menu
For the second year, Shangri-La Paris's magnificent landscaped garden opens to welcome us on La Bauhinia's terrace. Chef Christophe Moret cooks Asian-inspired dishes you can enjoy whilst gazing at the Eiffel Tower. [Read more]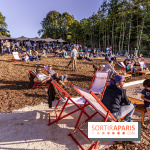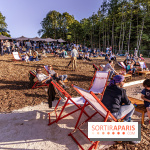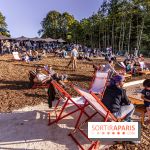 Perchoir Y, the latest crazy food camp – guinguette – barbecue in Meudon
Perchoir Y is the latest festive guinguette you will love this summer. A huge terrace across a lake, in front of the historic Hangar Y in Meudon, providing you with entertainments, bar and barbecue for you to have a blast. [Read more]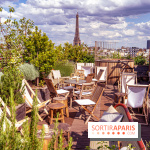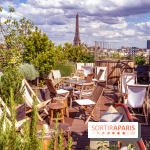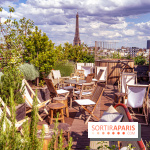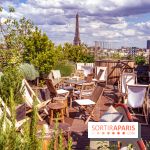 Brach hotel rooftop, the magnificent terrace hidden in a kitchen garden
This is undoubtedly one of the most beautiful rooftops in Paris, Brach hotel perched terrace set within their kitchen garden is a gem to discover. A confidential terrace with panoramic views on Paris to have a relaxing time surrounded by hens, enjoy a Norwegian bath, and smell aromatic plants. [Read more]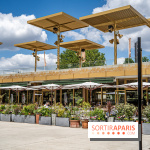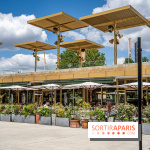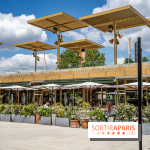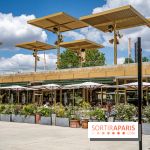 Brasserie ParisLongchamp, the huge sunny terrace at the hippodrome
Looking for a beautiful and large terrace right outside the Bois de Boulogne? Head to the Brasserie ParisLongchamp nestled in the heart of the Parisian hippodrome. A large and verdant terrace serving Parisian brasserie-inspired dishes. [Read more]




A tacos bar comes to the rooftop of a beautiful Paris hotel!
A summery wind blows on the Sequoia, rooftop of hotel Kimpton Saint-Honoré. This summer, this Parisian location unveils a delightful tacos bar and magnificent views on the Eiffel Tower, Opéra Garnier and more Parisian landmarks. [Read more]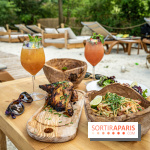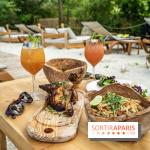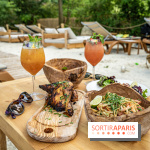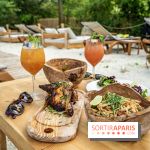 Beach Parisienne, Chalet du Lac's huge terrace-beach back to the Bois de Vincennes
How about having a drink on the beach without even leaving Paris? This is the fantastic experience provided by Chalet du Lac's Beach Parisienne this summer. Meet from May 29, 2022, at the Bois de Vincennes to discover an exclusive beach. [Read more]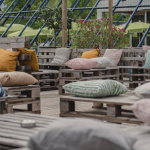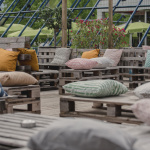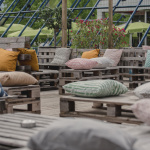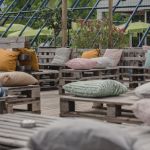 Papa Cabane: Paris beautiful summer terrace returns
Good news! The beautiful and large 1000-sqm terrace set just behind Paris Accor Arena is back. Meet from Wednesday to Saturday until late August to (re)discover Papa Cabane's very pleasant concept! [Read more]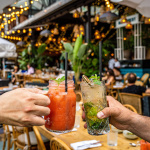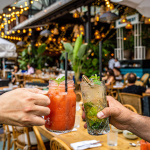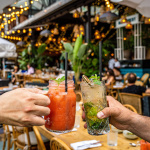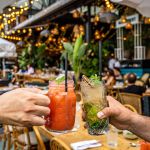 Quai Ouest restaurant, the festive brasserie terrace featuring BBQ and fun
Quai Ouest, the famous floating restaurant in Saint-Cloud, underwent a makeover, and enjoys a new menu to appeal you even more. With its huge seaside guinguette-inspired décor, its new indulging menu, its BBQ Wednesday offer, live music and entertainments for kids on Sundays, this is the perfect location for friends and family. [Read more]




Cabanon Perché, summery rooftop by Terrass Hotel and fantastic views on Paris and the Eiffel Tower
Cabanon Perché is the summer rooftop by Terrass" Hotel. On the menu, an exotic terrace taking us to the South since May 19, 2022. Seaside vibe, gin cocktails and seafood, the beach is back! [Read more]




OFF Paris Seine, the floating hotel unveils its summer terrace on the quay
The OFF Paris Seine is a floating hotel moored port d'Austerlitz. In addition to the bedrooms looking on the Seine, this spring-summer 2022, the hotel unveils a new terrace on the quay! [Read more]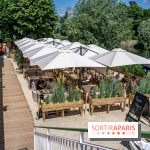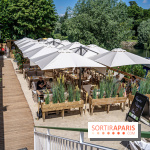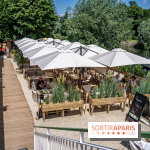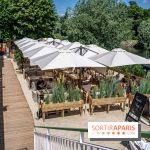 Maison Louveciennes's Beach Club beach terrace
How about enjoying a beach-inspired terrace? Head to Maison Louveciennes in Yvelines to chill by the water, a mojito in hand. [Read more]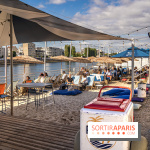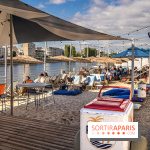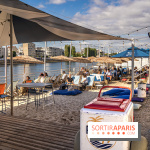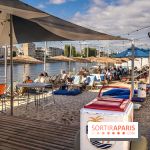 Polpo Plage, the beach-terrace on the Sseine
Craving a beautiful fine sandy beach to sip a drink in the sun, an oyster in hand? Let us run to Polpo Plage expecting us from Thursday to Sunday to take it easy. [Read more]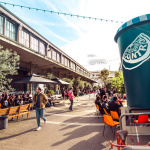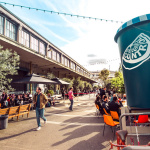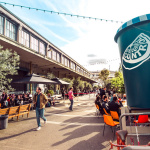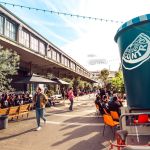 Ground Control reopens and shines a light on African culture and cuisine
Did you miss it? Ground Control reopens its wide and indulging terrace shining a light on African culture and cuisine. We are already drooling! [Read more]




L'Arrière-Pays, Hotel Lancaster's summer terrace
L'Arrière-Pays is hotel Lancaster's summer terrace promising us a journey in the sun without even leaving Paris thanks to its Mediterranean-inspired décor and fresh menu created by chef Sébastien Giroud. [Read more]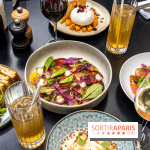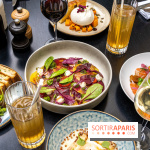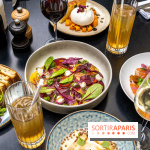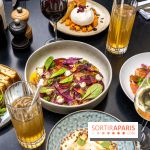 Le Camondo, divine and sustainable cuisine and lush terrace by Parc Monceau
Le Camondo is the restaurant set next to the Musée Nissim de Camondo, ideally located outside Parc Monceau in Paris 8th arrondissement, and is a genuine gem to discover. Between the gorgeous historic spaces, the lush terrace, and fresh cuisine orchestrated by chef Fanny Herpin, here is an indulging break we highly recommend. [Read more]




Hanami Paris: the temporary and mouthwatering terrace across the Eiffel Tower is back
Feel like discovering a new summer terrace inducing to travel? Head to Hanami. Set on the parvis of the Paris aquarium, this restaurant-terrace provides us with a delicious immersion in the country of the Rising Sun thanks to the yatai concept, and a very yummy street-food menu. [Read more]




Petit Toit, the intimate rooftop hidden in Paris 16th arrondissement
Petit Toit is the confidential rooftop expecting you in Paris 16th arrondissement. Perched on the rooftop of restaurant Le Petit Victor Hugo, this sunny terrace provides you with an intimate and bucolic setting in a merry spirit. [Read more]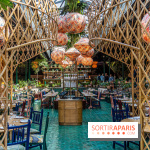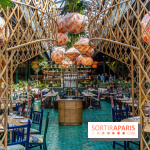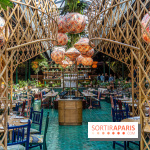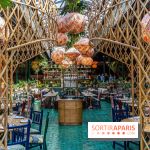 Andia, La Gare restaurant serving indulging Latino food
Andia is the restaurant set in Paris 16th arrondissement replacing La Gare and taking your taste buds to a journey to Latin America, in the heart of the Andes. From dishes to the restaurant with a verdant terrace, one is taken to the Amazonian Forest in Mexico. Great spirit and change of scenery! [Read more]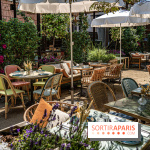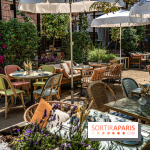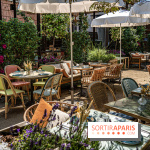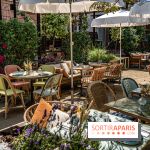 Les Belles Plantes, the Jardin des Plantes terrace-restaurant is back
Les Belles Plantes, here is the name of the café-brasserie of the Jardin des Plantes, that returns after welcoming Manzili by Mohamed Cheikh last year. Two charming green terraces with a chic and bucolic décor, boards to share and a fresh and delicious cuisine, it has it all. [Read more]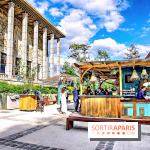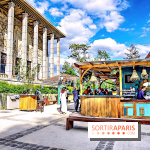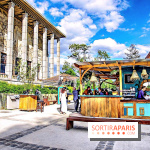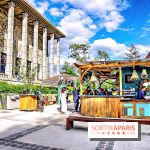 Poisson Lune: Paris Palais de la Porte Dorée temporary terrace returns for the summer 2022
Paris Palais de la Porte Dorée shows top temporary terrace, Poisson Lune comes back for its fouth edition starting May 13, 2022. It has it all to make your summer a breathe and delight children and adults. [Read more]




Boules nights at the Bois de Vincennes, the gaming terrace with great DJ sets
Do you enjoy boules, pre-dinner drinks and great music? If so, meet from Thursday to Sunday at the "Apéros pétanque" to enjoy this open-air bar in the Bois de Vincennes mixing sports, game and music! Starting from Thursday April 14, 2022, enjoy a South of France-inspired spirit, DJ sets and barbecue! It has it all to have a great night out. So, do you shoot or point? [Read more]




El Vecino, the latest Mexican taqueria in Paris
Mexican street food in all its diversity at El Vecino, a small taqueria that opened in Paris. On the menu, tacos galore! [Read more]




Boucan, Reunion-inspired bistronomy
To add sun to your meals, run and discover Boucan, the latest Reunion-inspired bistronomic restaurant in Paris 10th arrondissement. [Read more]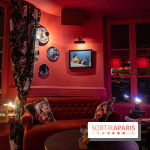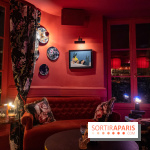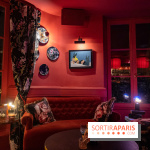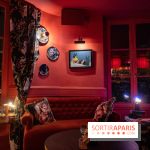 Scorzo, the festive Italian restaurant waking the 17th arrondissement up
Looking for a great place to have an exquisite moment? Look no more, you need to go to Scorzo. Between affordable cocktails, tasty Italian food and live music to sing-along and dance, Scorzo has it all. [Read more]




Villa Mikuna, the colorful Peruvian restaurant and cocktail bar in Paris 9th arrondissement
In the mood for a South-American trip without ever leaving Paris? Head to Villa Mikuna, the latest Peruvian restaurant and bar in Pigalle. Between cocktails, tapas, tacos and ceviche, make the most of South-American music in this place packed with history. [Read more]




The Village Terrazza, the very indulging Italian restaurant in the 14th arrondissement
The Village Terrazza is the name of the latest restaurant created by Garry Dorr. This trattoria, set in Paris 14th arrondissement, serves pizzas, pastas and other delights, all day long, with CBD topping, in an atmosphere inspired by Greenwich Village. It is affordable and very lovely. [Read more]




Biondi, the bistronomic restaurant taking you to Argentina
Set in Paris 11th arrondissement, Biondi invites you to travel to Argentina. On the menu, meats (delicious, obviously) rub shoulders with specialties from Messi's country. [Read more]




Trattoria by Gustu, the new Corsican restaurant shaking up the 19th arrondissement in Paris
Top notch produces coming straight from Corsica and Italy, simple and hearty family recipes, cocktails with a Corsican twist, and even Corsican ice creams for the summer 2021! How not falling under Trattoria by Gustu's spell, the restaurant set Rotonde Stalingrad and making our taste buds dance? [Read more]




Giusé, the hearty and chic trattoria in Paris 8th arrondissement
Set in Paris 8th arrondissement, Giusé trattoria serves delicious Italian specialties. On the menu of this hearty family restaurant? Neapolitan pizzas, pastas, antipasti… Always based on quality ingredients and served with good mood. [Read more]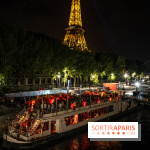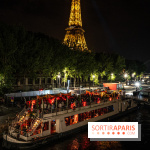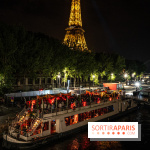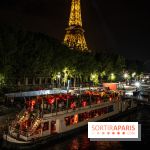 Chez Mila, the terrace-barge at the foot of the Eiffel Tower
Trendy terrace at the foot of the Eiffel Tower Chez Mila is back for the 2021 summer season. For the summer, come and dance, chill and enjoy delicious bruschetta toasts and boards to share by the water. [Read more]




Neko Ramen, the fantastic Japanese canteen in Paris 9th arrondissement
Open less than a year ago, this summer 2021, Neko Ramen enjoys a big terrace with a lot of bamboo. In this excellent Japanese canteen, enjoy ramen, as well as typically Japanese dishes (katsu, karaage...). Everything is homemade in an atmosphere worthy of Tokyo! [Read more]




Casa di Peppe, Peppe Cutraro's new trattoria, pizzeria and delicatessen opens
Peppe Cutraro opens more restaurants and inaugurates his latest Trattoria Pizzeria and delicatessen in Paris 5th arrondissement. Pizza World Champion chef Giuseppe Cutraro keeps delighting us. [Read more]




Café Renoir, Musée de Montmartre's lush summer terrace
Café Renoir, hidden within the Musée de Montmartre, expects you for a wonderful break in the conservatory or its lush garden. A stone's throw from the Sacré Coeur, come and have a bucolic and tasty break on this shady terrace and tearoom serving a sweet and savory offer. [Read more]




La Cantine Chinoise, the exquisite Chinese restaurant in Belleville
You may have walked by it without noticing it. And yet for over 20 years, La Cantine Chinoise has been delighting Belleville neighborhood locals. We recommend you go and discover Wenzhou's specialties. Dumplings, eggrolls, tempuras, woks, kaifans, tanmians… So good! [Read more]




Clandestino: cocktail bar and speakeasy in the heart of Paris
Craving a cocktail night off the beaten tracks? Come along and discover Clandestino a cocktail bar providing you with exclusive creations along with tasty tapas. And the icing on the cake, it also hides a speakeasy bar in the basement! [Read more]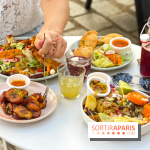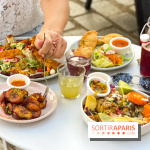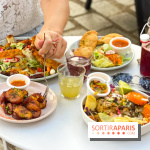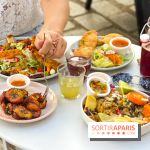 BMK Folie-Bamako: the new African canteen in Paris 11th arrondissement
At BMK Folie-Bamako in Paris 11th arrondissement, you can enjoy flavorful, original and homemade African dishes. Treat yourselves to traditional ingredients and recipes with a twist. Meet in the Folie Méricourt area in Paris to give this experience a try. [Read more]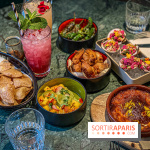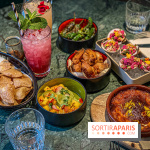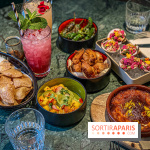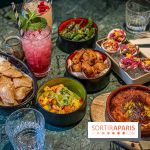 Mamacita, the latest and caliente Mexican restaurant in Paris
Mamacita, this is the name of the latest Mexican restaurant – cocktail bar opening in Paris 9th arrondissement, a stone's throw from Le Grand Rex. Tasty and fresh products, only homemade dishes, a beautiful dinning room with a DJ booth, a genuine and rocking bartender, you'll love to go there! [Read more]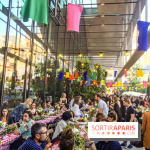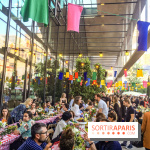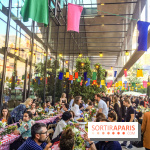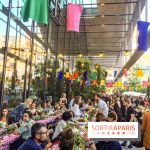 La Felicità: Big Mamma XXL restaurant in Paris Station F
Big Mamma keeps on increasing with a new address that is even bigger, more beautiful and impressive than the previous ones! Entitled La Felicità, this huge Italian restaurant x food-market has opened on May 25, 2018 within Station F in Paris 13th arrondissement. 4,5000-sqm including 1000s-qm of sunny terrace, 3 bars, 5 kitchens, a cafeteria open 24h a day… talk about crazy! [Read more]
Flavorsome and sunny moments are to be expected and to be enjoyed with friends or family!