Published by La rédaction · Photos by My B. · Published on 19 May 2022 at 12h29
Looking for an uncommon terrace in Paris? Here are the most mind-blowing places expecting you in the city!
When the weather is great, the race for terrace enlivens Paris. From this moment on, everyone is running to find a place to make the most of the sunny days. In the winter, let us not hibernate: cozy spots attract foodies for a comfy ambiance.
But since you are not doing like everyone else, you need a surprising spot to make the most of the city! Challenge accepted: here are the quirkiest terraces in Paris.
Here are all the discoveries we made throughout our hard-working explorations in the city. The most original concepts will have no secret! Uncommon programs, crazy setting and more great surprises expect you in this guide.
And to make sure you miss none of these great deals for an uncommon terrace in Paris, stay tuned: this guide is updated accordingly. Do not hesitate to check it out again soon for more great venues.
So, are you ready to be surprised? Let us go! Buckle up, lots of surprise are coming your way!
Uncommon terraces in Paris:




Cabanon Perché, summery rooftop by Terrass Hotel and fantastic views on Paris and the Eiffel Tower
Cabanon Perché is the summer rooftop by Terrass" Hotel. On the menu, an exotic terrace taking us to the South since May 19, 2022. Seaside vibe, gin cocktails and seafood, the beach is back! [Read more]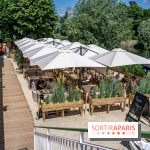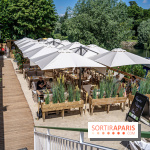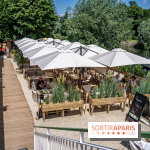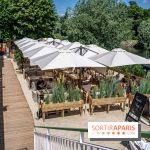 Maison Louveciennes's Beach Club beach terrace
How about enjoying a beach-inspired terrace? Head to Maison Louveciennes in Yvelines to chill by the water, a mojito in hand. [Read more]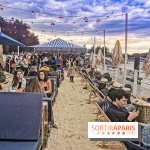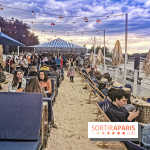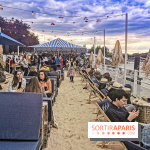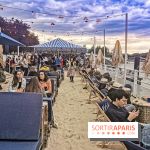 Polpo Plage, the beach-terrace on the Sseine
Craving a beautiful fine sandy beach to sip a drink in the sun, an oyster in hand? Let us run to Polpo Plage expecting us from Thursday to Sunday to take it easy. [Read more]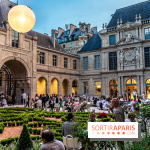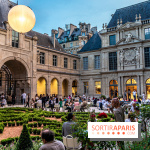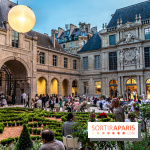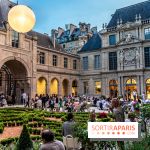 Fabula, Thibaut Spiwack's ephemeral restaurant at Paris Musée Carnavalet
Fabula, here is the name of Top Chef France contestant Thibaut Spiwack's ephemeral restaurant settling from May 6, 2022 to October within the Musée Carnavalet. [Read more]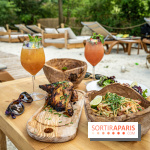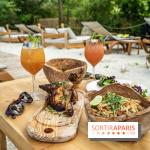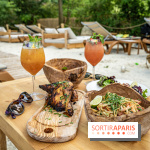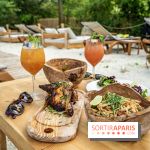 Beach Parisienne, Chalet du Lac's huge terrace-beach soon to return to the Bois de Vincennes
How about having a drink on the beach without even leaving Paris? This is the fantastic experience provided by Chalet du Lac's Beach Parisienne, coming back for the summer. Meet very soon at the Bois de Vincennes to discover an exclusive beach. Stay tuned to find out more when one of the most uncommon terraces returns to Paris this summer! [Read more]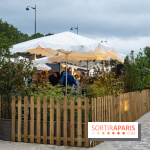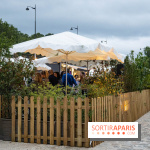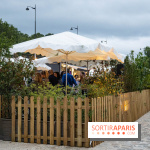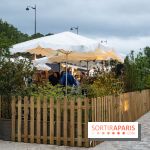 Le Cargo: the summer and musical spot by the Seine in Paris returns
Le Cargo, namely the bar and summer art and musical spot returns to the Bercy banks for a new season, starting on May 14, 2022. On the menu? Concerts, DJ sets, and pizzas! [Read more]




La Bougeotte, the floating wine bar temporarily moored in the Bassin de La Villette
Temporary wine bar barge La Bougeotte once again moors in the Bassin de La Villette until early July! This floating wine bar unveils lots of great wines by French independent winemakers! [Read more]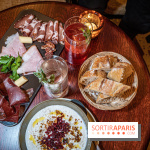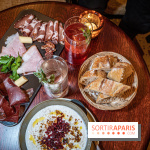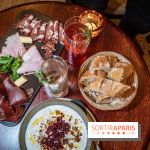 Café Aristide, the hidden bar, restaurant and terrace in Montmartre
Café Aristide opens and welcomes you in their lovely bohemian restaurant for a delicious moment at any time of the day. From breakfast to pre-dinner drink, to dinner or lunch on the hidden terrace, here is a hidden gem likely to delight you. [Read more]




Seven Up, the rooftop with swimming pool and barbecue in Paris unveils a Circus spirit this summer!
The Seven Up is a fabulous rooftop with a swimming pool expecting you outside Paris, in Boulogne-Billancourt. From May 18 to late September, you are expected on Wednesdays to enjoy the Circus Wednesdays, nights themed on circus with fakir, sword swallower, fire breather, magic tricks and more uncommon performances to the sound of DJ sets! [Read more]




Hanami Paris: the temporary and mouthwatering terrace across the Eiffel Tower is back
Feel like discovering a new summer terrace inducing to travel? Head to Hanami. Set on the parvis of the Paris aquarium, this restaurant-terrace provides us with a delicious immersion in the country of the Rising Sun thanks to the yatai concept, and a very yummy street-food menu. [Read more]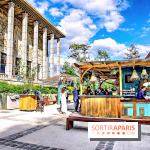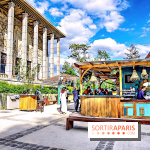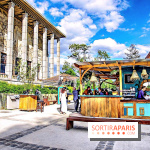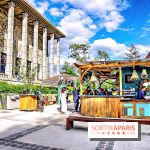 Poisson Lune: Paris Palais de la Porte Dorée temporary terrace returns for the summer 2022
Paris Palais de la Porte Dorée shows top temporary terrace, Poisson Lune comes back for its fouth edition starting May 13, 2022. It has it all to make your summer a breathe and delight children and adults. [Read more]




Acte II (former Au_Top): the hidden rooftop in Paris serving Japanese food
Acte II (formerly known as Au_Top) is a mouthwatering rooftop hidding in the heart of Paris with a surprising 360° view. In this restaurant managed by Jean Philippe de la Perle, discover views on Paris rooftops while enjoying dishes cooked by Masahide Ikuta, serving Japanese gastronomy up in the air. [Read more]




Boules nights at the Bois de Vincennes, the gaming terrace with great DJ sets
Do you enjoy boules, pre-dinner drinks and great music? If so, meet from Thursday to Sunday at the "Apéros pétanque" to enjoy this open-air bar in the Bois de Vincennes mixing sports, game and music! Starting from Thursday April 14, 2022, enjoy a South of France-inspired spirit, DJ sets and barbecue! It has it all to have a great night out. So, do you shoot or point? [Read more]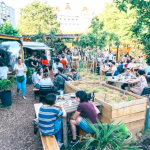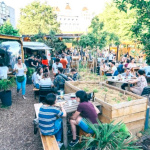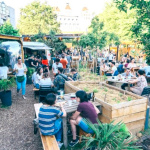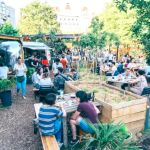 Jardin21: Canal de l'Ourcq big festive garden is back
Eastern Paris expects you again by La Villette with the edition 2022 of Jardin21 turning 5 this year. Meet from June 3, 2022! [Read more]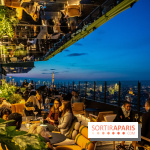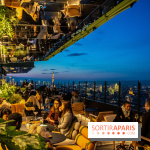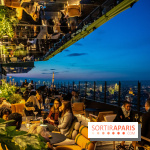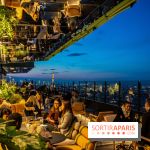 Skybar: Paris' highest open-air bar with unobstructed views on the Eiffel Tower
The Skybar is a great rooftop expecting you on the 32nd floor of the Pullman Montparnasse hotel. Discover the highest open-air bar in Paris with breathtaking views on the Eiffel Tower while enjoying an intriguing selection of exclusive cocktails. [Read more]
Alcohol is bad for your health, please drink responsibly.