Published by La rédaction · Photos by My B. · Published on 1 July 2022 at 20h53
Are you looking for a new and great terrace? As per every summer, the city is full of many temporary bars and restaurants, and especially summer terraces. This is a great occasion to roam around the city, relax and enjoy the sun, or head to more uncommon places… Here are our favorite summer 2022's temporary terraces in Paris!
As happens every year, many temporary terraces open in the city for the summer.
On the occasion, Parisians stuck in the city or tourists can enjoy them to their hearts' contents. Careful though, these places being ephemeral, do not wait too long before you go!
This summer 2022's best temporary terraces in Paris: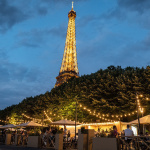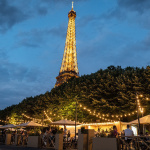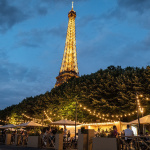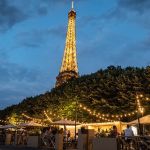 Bal de la Marine, the guinguette-restaurant by the Seine at the foot of the Eiffel Tower
The Bal de la Marine, a festive guinguette by the Seine mixing music and restaurant, expects you again for the summer. The occasion to chill out and dance all week long by the water, in a unique setting and a friendly atmosphere. [Read more]




The Eiffel Tower's Mediterranean-inspired 2022 terrace
Do you fancy relaxing and enjoying the sun on the 1st floor of the Eiffel Tower? Starting from May 20, 2022, a Mediterranean-inspired bar with unique panorama on Paris expects you 187 feet in the air. [Read more]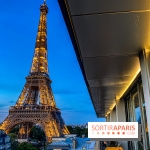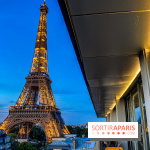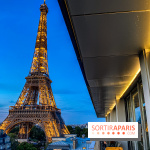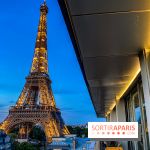 10ème Ciel, the temporary tapas and rooftop bar across the Eiffel Tower is back
How about getting on a one-on-one date with the Eiffel Tower? 10ème Ciel, here is the name of the temporary tapas bar, provided from July 9 to August 21, 2022, by the Pullman Tour Eiffel. [Read more]




Radioeat's wide temporary plant-filled terrace aka Maison de la Radio's restaurant
To chill all summer long, Radioeat, aka Maison de la Radio's restaurant, unveils a wide, temporary and plant-filled terrace! [Read more]




Shangri-La Paris La Bauhinia's hidden garden-terrace and Asian-inspired menu
For the second year, Shangri-La Paris's magnificent landscaped garden opens to welcome us on La Bauhinia's terrace. Chef Christophe Moret cooks Asian-inspired dishes you can enjoy whilst gazing at the Eiffel Tower. [Read more]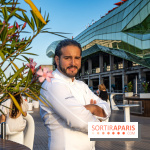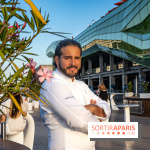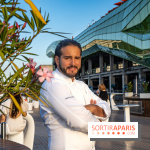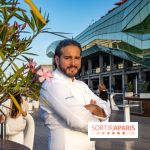 Babor by Mohamed Cheikh, the Diamant Bleu's festive dinner cruise on the Seine is on
Friends! This summer, the Le Diamant Bleu boat welcomes Babor, Mohamed Cheikh's temporary restaurant for a festive dinner cruise on the Seine on Saturdays from June to October 2022. For the night, enjoy Top Chef France 2021 winner's dishes whilst admiring the greatest landmarks of the city. [Read more]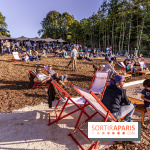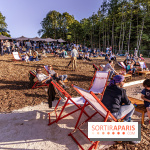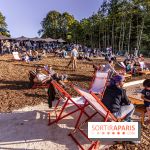 Perchoir Y, the latest crazy food camp – guinguette – barbecue in Meudon
Perchoir Y is the latest festive guinguette you will love this summer. A huge terrace across a lake, in front of the historic Hangar Y in Meudon, providing you with entertainments, bar and barbecue for you to have a blast. [Read more]




The Rôtisserie d'Argent reopens its terrace on Quai de la Tournelle
For the third time, the Rôtisserie d'Argent unveils its summer terrace on Quai de la Tournelle! Enjoy great Parisian classics that made the fame of the House, on white and red checkered tablecloths. [Read more]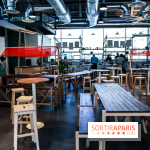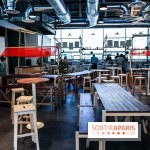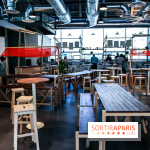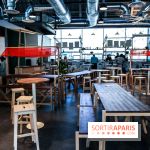 HOBA: sustainable food court at Paris Parc Martin Luther King - our pictures
You may have heard about the temporary "HO" terrace. This spring, discover HOBA, the latest place devoted to sustainable food. Initiated by Hasard Ludique team, this new mouthwatering food court expects you from June 2, 2022, in the middle of the Parc Martin Luther King in Paris 17th arrondissement. [Read more]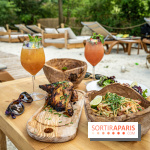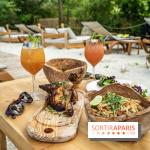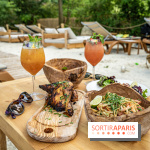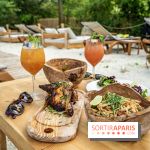 Beach Parisienne, Chalet du Lac's huge terrace-beach back to the Bois de Vincennes
How about having a drink on the beach without even leaving Paris? This is the fantastic experience provided by Chalet du Lac's Beach Parisienne this summer. Meet from May 29, 2022, at the Bois de Vincennes to discover an exclusive beach. [Read more]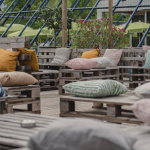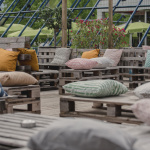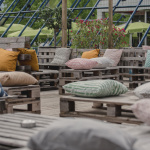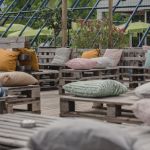 Papa Cabane: Paris beautiful summer terrace returns
Good news! The beautiful and large 1000-sqm terrace set just behind Paris Accor Arena is back. Meet from Wednesday to Saturday until late August to (re)discover Papa Cabane's very pleasant concept! [Read more]




Cabanon Perché, summery rooftop by Terrass Hotel and fantastic views on Paris and the Eiffel Tower
Cabanon Perché is the summer rooftop by Terrass" Hotel. On the menu, an exotic terrace taking us to the South since May 19, 2022. Seaside vibe, gin cocktails and seafood, the beach is back! [Read more]




OFF Paris Seine, the floating hotel unveils its summer terrace on the quay
The OFF Paris Seine is a floating hotel moored port d'Austerlitz. In addition to the bedrooms looking on the Seine, this spring-summer 2022, the hotel unveils a new terrace on the quay! [Read more]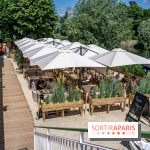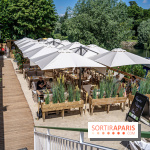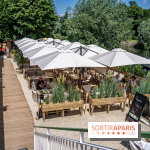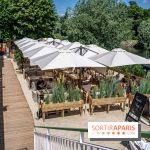 Maison Louveciennes's Beach Club beach terrace
How about enjoying a beach-inspired terrace? Head to Maison Louveciennes in Yvelines to chill by the water, a mojito in hand. [Read more]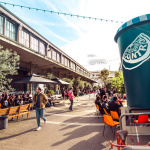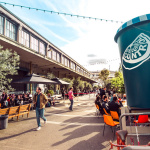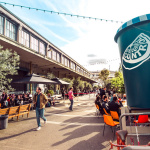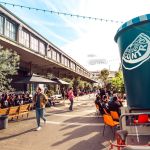 Ground Control reopens and shines a light on African culture and cuisine
Did you miss it? Ground Control reopens its wide and indulging terrace shining a light on African culture and cuisine. We are already drooling! [Read more]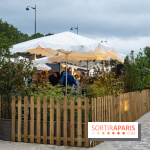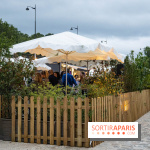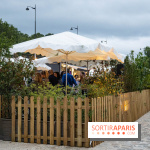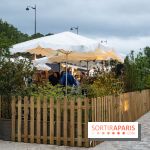 Le Cargo: the summer and musical spot by the Seine in Paris returns
Le Cargo, namely the bar and summer art and musical spot returns to the Bercy banks for a new season, starting on May 14, 2022. On the menu? Concerts, DJ sets, and pizzas! [Read more]




Saint-James' hidden terrace, a chic and glamorous den for this spring-summer season
Saint-James' garden-terrace certainly is one of the most glamorous and uncommon spots in the city. This secret garden was created to be exceptional, coming every year with its share of novelties. [Read more]




Seven Up, the rooftop with swimming pool and barbecue in Paris unveils a Circus spirit this summer!
The Seven Up is a fabulous rooftop with a swimming pool expecting you outside Paris, in Boulogne-Billancourt. From May 18 to late September, you are expected on Wednesdays to enjoy the Circus Wednesdays, nights themed on circus with fakir, sword swallower, fire breather, magic tricks and more uncommon performances to the sound of DJ sets! [Read more]




Créatures: the rooftop restaurant on Galeries Lafayette terrace is back in Paris
Dear vegetarian friends, a very coveted place is coming back this summer! Créatures, managed by chef Julien Sebbag, opens on Galeries Lafayette Paris-Haussmann terrace, and this is fantastic news! [Read more]




Les Petites Mains restaurant in Palais Galliera garden: Spring cuisine by Justine Piluso
Palais Galliera garden houses again a temporary restaurant called Les Petites Mains feaaturing Top Chef France contestant Justine Piluso behind the stove for fresh and spring cuisine, and pastry chef Jeffrey Cagnes for the sweet part. The perfect spot to enjoy the sun across the Eiffel Tower. [Read more]
There are so many temporary places to discover this summer!