Published by La rédaction · Photos by My B. · Published on 19 August 2022 at 11h44
Are you ready to give anything for some delicious hummus or a plate of grilled and tasty vegetables? Discover our favorite Mediterranean restaurants in Paris to fill your plates with sun!
Full of flavors and sun, Mediterranean cuisine has a lot of fans, and for good reason! Paris is filled with Lebanese, Israeli or even Greek restaurants giving pride of place to hummus, falafel and kefta. Discover our favorite locations in the French capital city!




Gargouille, old-fashioned Mediterranean cuisine
Egypt, Lebanon, Israel, Greece, Italy, France… the new Gargouille restaurant is inspired by the Mediterranean coast. To discover this Fall! [Read more]




Dune, chef Youssef Gastli's new Mediterranean restaurant
Chef Youssef Gastli renews with his Tunisian roots with the opening of his new "Dune" restaurant. [Read more]




Villa Mikuna, when Peru comes to Pigalle!
Sponsored - Mikuna restaurant wishes to serve the best ceviche in the city in a venue with a shocking past: a former house of ill repute! [Read more]




The new Life restaurant opens in Paris, "Life is food and love"
Sponsored - Good life is good food! In a scenery mixing wood and natural stone, Life signs an indulging Mediterranean menu where charcoal cooking gives a remarkable flavor to vegetables, fishes and meats… inauguration this Saturday March 5 with a dinner show from 7:30 p.m. themed on the 90's! [Read more]




The sublime Madame Rêve Café
At the heart of the recently renovated Poste du Louvre stands Madame Rêve Café on the ground floor of Hôtel Madame Rêve. 8-meter-high ceiling, 300sqm, all this in a chic period setting, it has it all to delight us. Go and discover this magnificent café-restaurant that will blow you away. [Read more]




MamaSens, the latest restaurant by the Pourcel brothers at the Galeries Lafayette Haussmann
The Pourcel brothers are back in Paris after 10 years being away, with a brand-new Mediterranean restaurant, MamaSens, at the Galeries Lafayette Haussmann. [Read more]




Laurier, the latest Greek restaurant by Mavrommatis at Galeries Lafayette Champs-Elysées
Chef Mavrommatis invites you on a culinary journey by the Mediterranean and the Aegean Sea, in his latest restaurant, Laurier, at the Galeries Lafayette Champs-Elysées. [Read more]




La Finca's hotel Mediterranean-inspired restaurant, La Mésita
Recently inaugurated in Paris 11th arrondissement, the La Finca hotel unveils its restaurant, La Mésita. Mediterranean-inspired, this restaurant is all about sharing and gives pride of place to hearty tapas and mezzes. [Read more]




Fumé, the smoked meat, fish and dish restaurant
How about enjoying smoked food? Head to Paris 8th arrondissement to discover "Fumé", a restaurant giving pride of place to smoking process. From beef to salmon to kemias, wonderful discoveries are to be enjoyed. [Read more]




Baieta: gourmet Mediterranean-inspired cuisine byb Julia Sedefdjian
Julia Sedefdjian expects all foodies at Baieta, her starred restaurant in Paris 5th arrondissement shining a light on gourmet Mediterranean-inspired gastronomy. [Read more]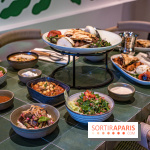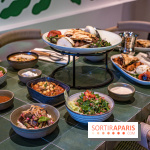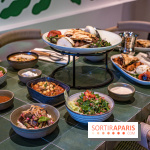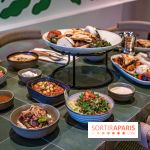 Qasti Shawarma & Grill, Alan Geaam's Lebanese eatery
Alan Geaam is unstoppable and keeps developing himself in the Marais area. After Qasti, Saj, a bakery and the Auberge Nicolas Flamel, he is now opening a new Lebanese street-food eatery called Qasti Shawarma & Grill. [Read more]




Phenice, Yoni Saada's latest restaurant at the Hôtel de Nell
Yoni Saada is back in town! This Fall, the chef takes over the new restaurant of the Hôtel de Nell, Phenice. On the menu of Phenice, Mediterranean cuisine filled with sun which is as hearty as flavorful as likely to be shared. [Read more]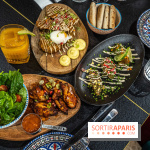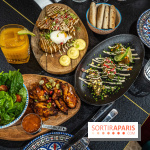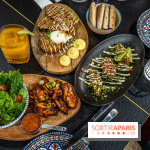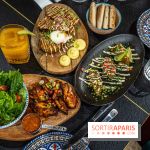 Doron Ba Laila, the Israeli restaurant Great Gatsby style
Doron Ba Laila is the Israeli restaurant taking you to the imaginary world of Tel Aviv from the roaring twenties. A Great Gatsby-inspired décor, wonderful dishes like tapas and generous cuts of meat to share, it is a go-to! [Read more]




Malro, Denny Imbroisi's Mediterranean-inspired restaurant
Talented and creative duo created by restaurateur Micaël Memmi and chef Denny Imbroisi is once again on everyone's lips since the pair has opened in the upper-Marais the Malro restaurant, a place both friendly and warm giving pride of place to Mediterranean cuisine. [Read more]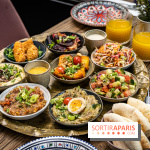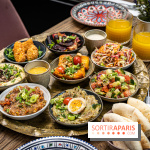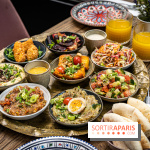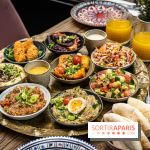 Doron, the Israeli restaurant taking you from Paris to Tel-Aviv
Head to Doron restaurant to enjoy genuine dishes for Tel-Aviv. For about 3 years, Jason has been offering a wonderful menu of dishes to share and pitas to enjoy on big wooden table, and it is very tasty! [Read more]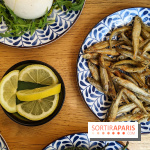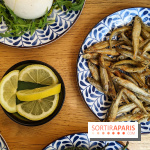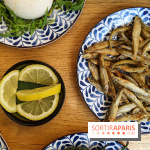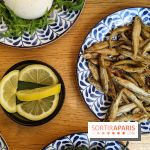 Chez Jacky, the latest Mediterranean-inspired restaurant in Paris
Latest Mediterranean-inspired restaurant, Chez Jacky comes to Paris 10th arrondissement and make Parisians' and tourists' taste buds dance to iconic dishes from Marseille eateries and Mediterranean-inspired dishes. [Read more]




Gomi, Maison Méditerranéenne, the latest Southern-inspired restaurant in delivery and takeaway
Despite these difficult times, chef Clémence Gommy recently opened her restaurant Gomi, Maison Méditerranéenne in Paris 2nd arrondissement. While waiting to be able to have lunch at Gomi, her delicious Southern-inspired and spicy dishes are available in delivery and takeaway. [Read more]




Chez Minnà, revisited classic Corsican food - our pictures
Today, we take you to discover Chez Minnà, the Corsican restaurant a stone's throw from the Grands Boulevards in Paris making us enjoy hearty classic and revisited food inspired by our grandmas. On the menu, cocktails and tasty dishes inspired by the Ile-de-Beauté, aka Corsica. [Read more]




Pépita: Saveriu Cacciari's new restaurant in Paris
After Chez Minnà, L'Alivi and Alma, Saveriu Cacciari presents his latest restaurant in Paris. Called Pépita, this new restaurant expects you in Paris 5th arrondissement to treat you to Mediterranean flavors likely to tickle your taste buds! [Read more]




Shabour by Assaf Granit and Uri Navon's restaurant reopens and comes to you
Shabour: remember this name because it's the new restaurant in Paris that had already gotten itself talked about in the 2nd arrondissement reopens on June 22. Aboard, Assaf Granit, Uri Navon, Dan Yosha and Tomer Lanzmann really hope to make your taste buds happy with incredible flavors. [Read more]
Which ones have you tried already?