Published by La rédaction · Published on 17 May 2022 at 18h56
Looking for a trattoria to enjoy pasta, pizzas and more Italian specialties? How about discovering new places? Here are our latest discoveries and a selection of the latest Italian restaurant – more or less recently inaugurated or soon to be – in Paris!
Calling all foodies and gourmets! To enjoy tasty Italian cooking and keep things interesting, you can give a look at the new Italian restaurants in town. And if you do not know where to go, the editorial board gives you a great selection of the latest Italian restaurants – open now or soon to be – filled with sun and burrata.
Ischia, Giorgio, Bambini, Pizz'Aria… As many good reasons to go out and discover highly indulging and delicious food! The occasion to make the most of the Fall as well… Andiamo, ragazzi?
The latest Italian restaurants in Paris:




Gruppomimo, the indulging Italian restaurant in Batignolles, Paris 17th arrondissement
Gruppomimo, here is the name of the Italian restaurant delighting everyone rue Legendre in Paris 17th arrondissement. Pizza, Pasta & Amore, here is the eatery's motto expecting to take over the streets of the city. [Read more]




La Ultima in Paris: an Italian restaurant doubling as speakeasy and pizzeria in the Saint-Michel area
If you enjoy uncommon and yummy concepts, then run to the iconic Saint-Michel square in Paris, to discover La Ultima. This is here, at the back of a pizzeria worthy of the ones in Little Italy, that hides La Ultima, a speakeasy restaurant shining a light every night on the richness and flavorsome Italian gastronomy. Shall we give a go? [Read more]




GustoMassimo Paris, authentic Italian restaurant with dishes to share
Sponsored - GustoMassimo Paris is a cozy and laid-back place to discover rue de Clichy in Paris 9th arrondissement. Here Massimo Petrone serves antipasti to share, based on fresh produces directly imported from Italian producers, as well as pizzas, salads and authentic Italian desserts! [Read more]




Montana by Ticca, Italian restaurant in Saint-Germain-des-Prés
The Montana – iconic club in Saint-Germain-des-Prés – gets a makeover. It now becomes a delicious Italian restaurant, especially Sardinian, called Montana by Ticca to delight every fan of transalpine cuisine fans. [Read more]




Zapi, the latest Italian pizzeria in Paris 8th arrondissement
Zapi, here is the name of the latest Italian restaurant that arrived by the Avenue Montaigne and Champs-Elysées. In a lovely setting, enjoy great classics with a thin dough and tasty 100% Italian produces. [Read more]




Karlito: MOB Hôtel's 100% indulging and organic Italian canteen - Our pictures
Feel like discovering a cuisine that is 100% organic and filled with sun? Head to the Karlito, the latest restaurant of the MOB Hotel serving an indulging menu including antipasti, pizzas and more sweet treats. A great venue to mix organic cuisine to Italian gastronomy a stone's throw from Saint-Ouen's flea market. We gave it a try, let us tell you more! [Read more]




+400° Laboratorio, Gennaro Nasti's chic and gourmet pizzeria
Italian chef Gennaro Nasti unveils his very first restaurant in Paris, +400° Laboratorio, in the 9th arrondissement. A pizzeria displaying chic and smart decor, serving delicious gourmet pizzas among other Italian specialties. [Read more]




Sfacciata, the latest retro-contemporary Italian restaurant
Sfacciata, here is the name of this new Italian restaurant opening in Paris 1st arrondissement, a stone's throw from the Jardins des Tuileries. A retro-inspired concept serving contemporary Italian cuisine, we love it! [Read more]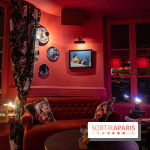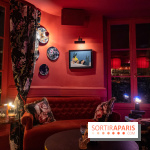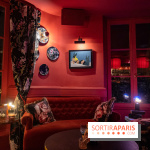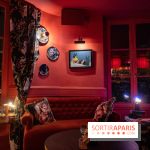 Scorzo, the festive Italian restaurant waking the 17th arrondissement up
Looking for a great place to have an exquisite moment? Look no more, you need to go to Scorzo. Between affordable cocktails, tasty Italian food and live music to sing-along and dance, Scorzo has it all. [Read more]




Gigi, the festive Italian restaurant by Paris Society set Avenue Montaigne
Gigi – the latest Italian and festive restaurant by Paris Society group – is likely to shake Avenue Montaigne. Between Bellini bar, high-end Italian gastronomy and live music, it has it all to have a great winter. [Read more]
With this thorough selection, you are ready for your next vacation in Italy.