Published by Caroline J. · Photos by My B. · Published on 10 August 2021 at 15h51
Discover all the museums to visit and other entertainments to enjoy on Sunday August 15, 2021 in Paris.
Because August 15 is a public holiday, many venues are closed in Paris. You better be ready before heading out in Paris without knowing anything. For this public holiday, you have many options:
Take a breath of fresh air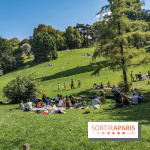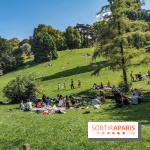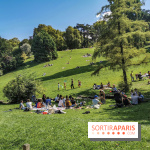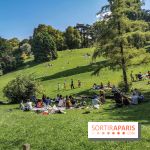 Picnicking in Paris this summer: the best sposts in town!
Sunny days are back, and we want to go out and enjoy a picnic. Whether you are into classic or quirky places, Paris is filled with spots where to picnic peacefully or along with many people and meet other fans of tablecloth and wicker basket to put on the grass. Let us browse the best spots! [Read more]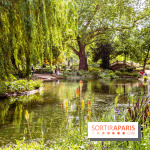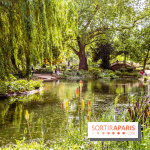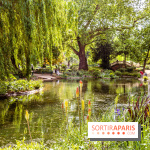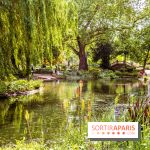 The most beautiful parks and gardens in Paris and its area
Paris is filled with wonderful gardens and parks, green settings inviting you to relax, far from the city's hustle and bustle. Here are the most beautiful green places in the city and in Île-de-France! [Read more]




Fountains Shows of the Palace of Versailles 2022: a poetic outing you do not want to miss
The Musical Fountain Shows and the Musical Gardens of the Palace of Versailles are coming back in the gardens fountains and pools for a new season. From April 2 to October 30, 2022, enjoy strolls around the estate thickets and fountains in a magical atmosphere worthy of Louis XIV. [Read more]




Where to play boules and Mölkky in Paris this summer 2021?
Boules is not to be only played in South of France, it is even very coveted in Paris. but when sunny days are back, many people are out to tease the jack, a glass in hand. Boules friends, Sortiraparis has come up with the best places where you can play boules in Paris! And we also tell you where to play Mölkky, this traditional Finnish game that keeps on seducing people. [Read more]




Walking tour: Where to see street-art in Paris?
Street art, these fleeting works turning a city into a true open-air exhibition are more and more attractive. If you're interested in this urban art, we unearthed you spots where you can admire and even meet street artists. [Read more]




Garden Parvis, season 2022: the huge open air terrace is back at Paris La Défense this summer
Paris La Défense welcomes Garden Parvis again! Open every day for free from Thursday June 30 to Friday August 12, 2022, Garden Parvis is about to be the unmissable summer event in Western Paris with a food market, open air bars, open-air games, relaxation areas, creative workshops and even entertainments for children... The whole covering 6,000sqm! [Read more]
Go on a shopping spree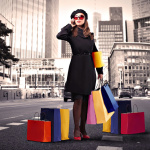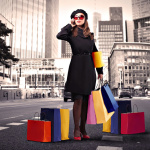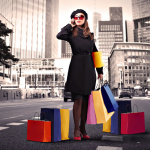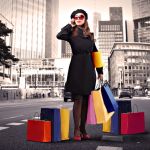 Shopping malls opening hours on the Assumption, August 15, 2021 in Paris and Île-de-France
Need to go shopping on Sunday August 15, 2021? Check the opening hours of shopping malls for a serene spree in Paris and Île-de-France! [Read more]
Wild parks




Parrot World: the immersive wildlife park in Île-de-France
Animal park devoted to south American animals and set in Sein-et-Marne, in Crécy-la-Chapelle, Parrot World opened on August 15, 2020 in Seine-et-Marne. If you happen not to have visited this wildlife park yet, jaguars, penguins, and other multicolored parrots are to be discovered in one of the biggest aviaries in Europe. And you can even stay over for the night and sleep in a lodge close to the animals. A very exotic and ethic place to discover from May 19, 2021 when lockdown is lifted. [Read more]




The Parc Zoologique de Paris – Zoo de Vincennes
The Zoo de Vincennes, also called Parc de Zoologique de Paris invites you to enjoy an open-air walk. Let's (re)discover this magnificent zoo and its lodgers safely. [Read more]




Ménagerie, the zoo of the Jardin des Plantes, the oldest zoo in Paris
The Ménagerie, the zoo of the Jardin des Plantes is not only the oldest zoo in Paris but also the oldest zoo in the world that remains in its original condition. Make the best of this sunny weather to take your children visit this zoological garden that is worth the trip. Within walking distance from the Seine, these 55,000-square meters of greenery are inhabited by a thousand animals, as soon as the government allows zoos to reopen. [Read more]




Paris Aquarium – Cinéaqua by the Trocadéro – reopening
Aquarium de Paris Cinéaqua reopens on May 19, 2021. Set at the foot of the Trocadéro, this historic aquarium houses 13,000 fishes and 35 sharks in over 50 pools. All year around, Paris aquarium offers entertainments for children as well as scientific events you do not want to miss. [Read more]




Zoo Safari de Thoiry: novelties 2022
Thoiry Zoo reopens from May 19, 2021 and for this new season, a "Zoo Clean N' Safe" charter is implemented. And new this year, you can stay the night with animals. [Read more]
Enjoy a cultural break




Exhibitions, museums and monuments open on August 15, 2021, Assumption Day in Paris
On Sunday August 15, 2021, many Parisian museums and monuments are open, so you can make the most of this public holiday. What monuments or museums will you discover? [Read more]




Paris Jazz Festival 2022 at the Parc Floral: lineup of the free nighttime shows
Paris Jazz Festival is back to the Parc Floral from June 29, to September 7, 2022, always featuring so many musical talents to discover in a bucolic setting. Here is the lineup of the free nighttime shows! [Read more]
Cool off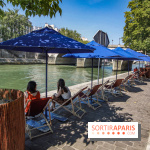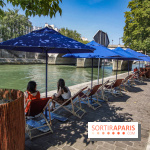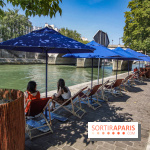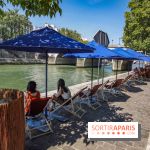 Paris-Plages 2021 is up: discover the sports program
Paris-Plages is back from July 10 to late August 22, 2021 by the Seine and the Bassin de la Villette. Floating movie theater, concerts, as well as entertainments, swimming sessions, and relaxation... Here is the program of Paris-Plages 2021 expecting you all summer 2021 long. [Read more]
Theme parks and funfairs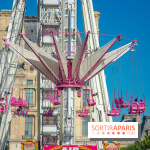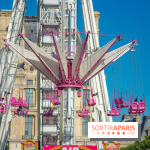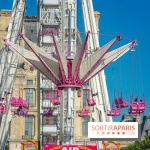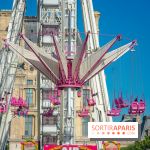 Tuileries funfair 2021, the funfair in the heart of Paris
The Tuileries funfair, the famous human-sized family-friendly funfair in the heart of Paris within the Tuileries garden, is back from Saturday July 3 to Sunday August 29, 2021. Did you miss merry-go-rounds and donuts? This is time to treat yourself! [Read more]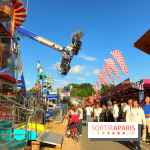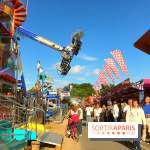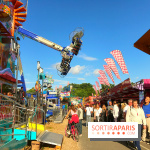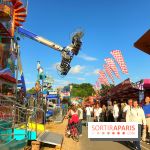 Fête des Loges 2021 in Saint-Germain-en-Laye
The Fête des Loges is back from July 2 to August 15, 2021 in the lovely forest of Saint-Germain-en-Laye. For over 300 years, thrilling rides, merry-go-rounds, shows and water play rides expect children and adults 20 minutes from Paris, in a charming setting accessible with public transit! [Read more]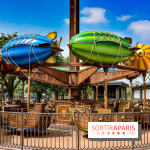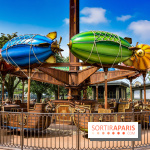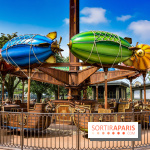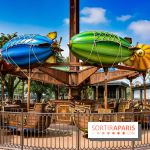 Jardin d'Acclimatation, the theme park in the heart of Paris
Paris Jardin d'Acclimatation welcomes you for moments of fun and relaxation. This family-friendly theme parks provides 40 rides for toddlers starting from 1, a petting zoo, and restaurants by the Bois de Boulogne at the gates of Paris. [Read more]




Parc Astérix 2022 - Novelties expecting you
The Parc Astérix reopens this April 9, 2022 so you can enjoy rides and shows again. Here are the novelties waiting for you! [Read more]




Disneyland Paris reopens to visitors
After closing for months because of Covid, Disneyland Paris announced at the end of a meeting with social partners they are reoepning from June 17, 2021. A great reopening with a speech delivered by Disneyland Paris President Natacha Rafalski. [Read more]




La Mer de Sable 2022
This beautiful family theme park in the middle of nature opens again for the season 2022. Come and experience the gold rush, challenge cowboys, set sail on the wild river, cross the hanging bridge, and make your children from 2 have their first pony rides! Here is the program! [Read more]
By night...




Open-air movie theater in La Villette 2022, program
La Villette open-air film festival will be back from July 20 to August 21, 2022 in Paris. On the menu: a month of free movie screenings on La Villette lawn, themed on dancing! [Read more]
Happy August 15 to all. Have fun!