Published by Rizhlaine F. · Photos by My B. · Published on 25 June 2021 at 15h01
La Samaritaine reopens from June 23, 2021. After waiting for 16 years, Parisians and tourists can discover the renewal of the smallest of department stores in town. And surprise: it has the biggest beauty corner in Europe!
It is one of this year's biggest comebacks! La Samaritaine – the famous department store set in the historic heart of Paris – eventually reopens from Wednesday June 23, 2021. Therefore, Parisians can celebrate their reunion with this cult store they have been waiting for 16 years.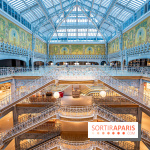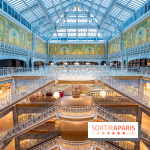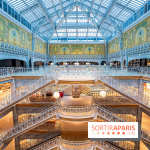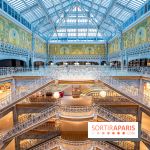 La Samaritaine opens, discover all its features
In Paris, the Samaritaine is very awaited. Initially said to reopen in April 2020, the reopening date of the famous department store set on rue de Rivoli has been revelead: June 23, 2021! Discover pictures of the venue and what to expect. [Read more]
They will then discover the smallest department store, but the biggest concept store. Over the renovations, La Samaritaine has experienced a genuine makeover. Although the historic part is back to its former glory, LVMH has updated this spot. It is a place likely to fit all generations!
And in this new La Samaritaine, discover a huge beauty and wellness corner. We weigh our words: this is the biggest one in Europe and cover 3,000sqm!
Enjoy iconic and major brands such as luxury brands like Dior, Gucci and Dolce & Gabanna, as well as growing gems such as Charlotte Tilburry, Deciem owned by The Ordinary – the highly coveted reference in terms of face care with attractive rates.
Discover the Beauté Pure station, an 80sqm area entirely devoted to sustainable beauty with about forty committed brands. This new beauty area also shines a light on Asian products famous for their beauty secrets. There are SK'II and Sulwhasoo – two trendy brands, respectively coming from Japan and South Korea. To help you out, a makeup corner will enable you to try on the different products on sale and even attend masterclasses! A Maison du Parfum – House of Perfume – is also on the menu and shares luxury-perfumery know-how.
Here is what complies with the idea of concept store fully claimed by La Samaritaine. But the beauty space has also been designed as a huge temple of wellness. There is a 400sqm spa by Cinq Mondes, created as a genuine Parisian flat fitting a hammock that can be privatized, and a body scrub booth. To treat yourself to a wellness getaway, allow at least €116 for an hour of treatment.
A genuine beauty studio Made In Samaritaine has been created too. Ideal to get pampered, this spot provides you with hand and foot care provided by Kure Bazaar, as well as hair care with hairstylists, famous hairdressers and innovative discoveries such as the one planned in partnership with Canadian laboratory Theio Vitality. This beauty corner also intends to share committed and innovative concepts giving natural beauty pride of place.
We are looking forward to discovering this new Parisian spot, are you not?