Published by My B., Julie M. · Photos by My B. · Published on 25 May 2022 at 19h15
Let us take a stock on the situation in Paris and Île-de-France. Discover the report about the Parisian region per department. This Wednesday 25 May 2022, +7 more deaths in 24h have been reported, and 320 patients are in ICU.
According to data shared by Santé Publique France, this Wednesday 25 May 2022, the Ile-de-France region reports: 26,226 deaths including +7 deaths in 24h. Currently, there are 320 (-9) severe cases in ICU and 4,091 patients at the hospital.
In Île-de-France, the ICU bed occupancy rate increases to 27.90%, the incidence rate reaches 233.1. Test positivity rate reaches 8.8% and the R reproduction rate reaches 0.83.
According to the latest report as of Wednesday 25 May 2022:
Paris records 765 (-2) hospitalized, 92 (+3) in ICU and 5,937 deaths (+1)
Seine-Saint-Denis records 739 (-5) hospitalized, 32 (-1) in ICU and 3,039 deaths (+1)
Val-de-Marne records 521 (+4) hospitalized, 31 (0) in ICU and 3,704 deaths (0)
Hauts-de-Seine record 811 (-11) hospitalized, 72 (-7) in ICU and 3,399 deaths (+1)
Yvelines records 455 (+3) hospitalized, 28 (+1) in ICU and 2,387 deaths (+1)
Val-d'Oise records 315 (-8) hospitalized, 6 (0) in ICU and 2,597 deaths (+1)
Essonne records 196 (-5) hospitalized, 19 (-1) in ICU and 2,461 deaths (+1)
Seine-et-Marne records 289 (-14) hospitalized, 40 (-4) in ICU and 2,702 deaths (+1)
Find out more about the situation in France and Ile-de-France: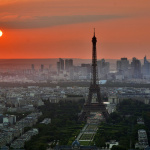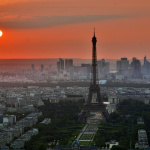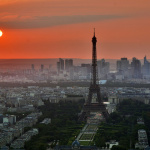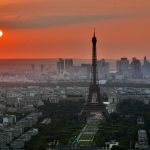 Coronavirus in France as of Wednesday 25 May 2022: +51 Covid deaths, and +22,006 severe cases
Here are the latest data as for the Covid-19 epidemic in France. According to Santé Publique France's latest data, France reports +51 more deaths in 24h. This Wednesday 25 May 2022, the death toll includes +47 hospital deaths and +4 in nursing homes. +22,006 new cases have been reported in 24h. [Read more]




Coronavirus: putting Île-de-France in lockdown is not topical, Jérôme Salomon says
Could Île-de-France be placed in lockdown this week? As hospitals are urged to cancel surgeries, this Tuesday March 9, 2021, French Health Director General Jérôme Salomon says lockdown is not topical for the Paris area. [Read more]




Covid: Does pollution boost the spread of coronavirus?
Could Covid-19 spread more in the event of local air pollution? This is the hypothesis raised by several researchers trying to determine the part of fine particles in the spread and transmission of the virus. Let us explain. [Read more]




Covid: UK variant dominates in Île-de-France, 87.7% of cases in Paris
Covid-19 UK variant is now set in Paris and Île-de-France. According to Santé Publique France's latest report, it is found in 87.7% of PCR+ cases in Paris, and over 60% in the area. [Read more]




Coronavirus: the Haute Autorité de Santé does not approve emergency marketing of molnupiravir
The Haute Autorité de Santé announced - in a report issued on December 10 - they do not approve the emergency use of molnupiravir (Lafevrio) to prevent coronavirus infection. The issue goes against what the European Medicines Agency announced this past November 19, namely approving the emergency use of the drug in case of emergency. [Read more]




Covid: France to call a day in tribute to coronavirus victims?
Is France about to call a "day devoted to the memory of those taken" by coronavirus? This is a lead studied by the Elysée palace, according to France 3. [Read more]




Coronavirus: museums to reopen as soon as lockdown is lifted?
As mainland France is going through the third hybrid lockdown, the Senate has been claiming for museum and all cultural places to reopen as soon as lockdown is lifted. [Read more]




Coronavirus: younger sick hospitalized in ICU, clear increase in admissions
As the positive effect of vaccination starts being noticeable in nursing homes, more and more young people are hospitalized in intensive care units. There are even twice as many of patients under 50, and without comorbidities since January 2021. Over the past eight days, the phenomenon has been increasing, so much that the regional health authorities and the government are highly concerned. [Read more]




Covid: restrictions are to be expected in Île-de-France in the coming weeks
According to Île-de-France region vice-president Alexandra Dublanche, "restrictions are to be expected in the coming weeks". This is what she said this March 6, 2021 on France Info as all Île-de-France departments are currently placed into strengthened surveillance. [Read more]




Local lockdown: 13 other departments under strengthened surveillance
In order to stop the spread of Covid in France, the government seems to go for new local lockdowns. This Thursday March 25, 13 other departments are placed under strengthened surveillance, while 19 are placed in local lockdown. [Read more]




Covid in France: take a stock on France's vaccination schedule
As the fight against Covid goes on in France, the vaccination schedule also changes along with the delivery of vaccine doses in the country, as well as with the approvals granted by the European Medicines Agency. Take a stock on the schedule and key dates of the French vaccination campaign. [Read more]




Covid: "Additional measures will be made" in Île-de-France, Attal confirms
This Wednesday March 17, 2021 government spokesman Gabriel Attal shares his report following governmental meetings. Given the "degrading epidemic situation", he confirmed that "additional measures will be made statring this weekend", in Île-de-France, and Hauts-de-France. President Macron has to choose between strict 24/7 lockdown and weekend lockdown. As for the final decision, he says to wait for "tomorrow's press briefing". [Read more]




New restrictions in Paris and Île-de-France: 4-week lockdown
The coronavirus epidemic is escalating in Île-de-France. The entire region has been placed under strengthened surveillance and hospitals are adapting to the increase in admissions in intensive care units. As the regional incidence rate exceeded the threshold of 400 cases for 100,000 inhabitants, Jean Castex has announced a four-week lockdown in the entire Paris area. [Read more]




Covid: WHO does not recommend hydroxychloroquine as a preventive drug against the disease
This Tuesday March 2, WHO announced in a memo released in the British Medical Journal that Hydroxychloroquine was not recommended as a preventive drug against Covid, relying on six randomized clinical trials, results have shown the inefficiency of the product to fight against severe coronavirus. In addition to those studies, a study carried out by Epi-phare, lead to the same conclusion. [Read more]




Covid: when are things to get back to normal in France?
The coronavirus epidemic that has changed the world broke out almost a year ago in France. Many French are now exhausted and depressed. When will things go back to normal? When will cultural places reopen? How long are facemasks compulsory for? Keep reading to find out more. [Read more]




Coronavirus: Is it dangerous to vaccinate people who have been already infected by the virus?
Is it dangerous to get vaccinated against Covid if you have been infected already? As France is in the middle of the vaccination campaign, this Saturday December 19, 2020 the Haute Autorité de Santé issued a release. It addresses the usefulness issue of having people already infected with coronavirus vaccinated. An issue addressed again this Monday March 1, 2021 by INSERM head of research Béhazine Combadière. [Read more]




Covid: 50,000 daily cases by mid-March in France? Projections from Lille University Hospital
The UK Covid variant keeps on spreading across France. According to Scientific Committee member Pr. Fontanet, "if we go on this way" then the UK variant "will become dominant from circa March 1" in the country. Furthermore, hospitals are urged to move to "crisis organization". Lille University Hospital experts project likely boom in new cases by mid-March for the coming weeks. By March 20, there could be up to 50,000 new PCR+ cases per day. [Read more]




Covid: Health pass, vaccination, local restrictions, Jean Castex' latest announcements
Jean Castex was invited this Wednesday July 21, 2021 on TF1 news broadcast to present the latest governmental measures and decisions applying to the health crisis, especially because of the dramatic outbreak of the Covid-19 epidemic. The Prime Minister has confirmed the government's strategy, namely vaccinating and health pass, considering the country entered the 4th wave. The Constitutional Council will be referred to again once the health pass bill will be voted by the Parliament. Here is more on the matter. [Read more]




Covid vaccine: the first recommendations from the CESE and the Collectif Citoyen
This February 23, 2021, the group working on the vaccination strategy made of experts and 35 citizens randomly selected has delivered their first recommendations. An update with 7 propositions. They specifically recommend to spread clear information that can be understood by all on one website, to manage the vaccination campaign on a very local scale, to set up online registrations for the vaccine, and to include traveling units to reach people in the most precarious situations. The CESE - the Economic, Social and Environmental Council - also recommends to ask for vaccine manufacturing licenses. [Read more]




Covid: Macron wishes to send 4 to 5% of wealthy countries' vaccines to Africa
As part of the G7, French President Emmanuel Macron said he would like to support Africa and proposed to transfer 4 to 5% of Covid vaccines ordered by wealthy countries to Africa, namely 13 million doses. An idea supported by German Chancellor Angela Merkel. [Read more]




Covid: Paris test-concert, Roselyne Bachelot stands up for the organization
As concerts are at complete standstill since March 2020, many people are wondering when show venues will ultimately reopen. So far, no one knows, but hope has sparked thanks to test concerts. This experiment - called "Ambition Live Again" - has been given the green light from the authorities and will take place this May 29 at Paris Accor Arena. In an interview released this May 17, Minister of Culture Roselyne Bachelot stands up for the organization of this test concert in the French capital, explaining "Barcelona's is no longer valid". [Read more]




Covid-19: The highest risk places of infections? Schools and places of worship brought into question
Where are people the most infected with Covid-19? A question Institut Pasteur's latest ComCor study tried to answer to, so has a German study bringing more details about places of worship and schools. [Read more]




Coronavirus: positive cases' quarantine enhanced to 10 days
During the press brief held on January 18, 2021, Health Minister Olivier Véran announced positive cases' quarantine is to be enhanced: it moves from 7 to 10 days. [Read more]




Coronavirus: Is curfew from 6 p.m. effective? More about the latest data
The coronavirus epidemic keeps on spreading in France and despite curfew from 6 p.m., another lockdown is more and more dreaded. Can it be prevented? It depends on the effectiveness of nationwide curfew that has been assessed. Here is what the latest data from Santé Publique France says. [Read more]




Covid: a new variant found in the United-Kingdom has scientists worried
And what if a new Covid variant was making trouble in vaccination campaigns around the world…? In a report from the University of Edinburgh – released this Wednesday February 17 – scientists have said this new strain of the virus – similar to the already known UK variant – has been found in December in many countries, France included. [Read more]




Covid: the epidemic not likely to end before the summer 2022, epidemiologist Didier Pittet assumes
When will the Coronavirus epidemic end? According to epidemiologist Didier Pittet, it is only starting the summer 2022 that "everything will be much easier", adding the coming two months will be very tricky. [Read more]




Coronavirus: "Variants have become standard in France", Olivier Véran says
In France, the UK coronavirus variant keeps on spreading in France and even dominates the historic strain. It is now found in almost 60% of coronavirus cases in the country and dominates in 57 mainland departments. According to Health Minister Olivier Véran, "variants have become standard in France". [Read more]




Covid: a "filtering and decontaminating" mask designed by a French startup in partnership with scientists
Starting February 22, 2021, the general public can get the latest mask designed by BioSerenity in partnership with scientists from the Lille University Hospital, INSERM, and CNRS. A protection of a new kind that is said to be "able to block and kill viruses" found in aerosols. [Read more]




Covid: Paris public transit to test virus-destroying fabric
A French SMB has come up with an anti-microorganism and self-cleaning fabric likely to destroy virus when exposed to light. This product has been set in some public transit in the Paris area. [Read more]




Johnson & Johnson vaccine still halted by the FDA in the USA
This Thursday April 15, 2021, the Food & Drug Administration (FDA) has announced the Johnson & Johnson vaccine was still halted - as decided two days ago - for another week in the USA after suspicious cases of thrombosis in vaccinated people have been reported. Yet, the vaccine enjoyed emergency use approval by the regulator this past February 27. [Read more]




Covid: sniffer dogs soon to be used in nursing homes to detect coronavirus?
What if sniffer dogs were the solution to help and detect Covid-19 positive cases? According to Ouest-France, these four-legged animals might enable to make family visits easier in nursing homes. [Read more]




Covid: hospitals urged to move to "crisis organization"
In order to face a likely "new epidemic wave", the Health Minister urged hospitals to move by February 18 to "crisis organization". This is what Journal du Dimanche said this February 14. Here is more on the matter. [Read more]




Covid: vaccinating 12-15 y.o. with Pfizer allowed in Europe
Following consultation, this Friday May 28, the European Medicines Agency has approved vaccinating teenagers from 12 years old with Pfizer. As for France, the country is still waiting for the report from the Haute Autorité de Santé likely to be handed over "next week". [Read more]




September 2021's school start: health protocol in schools, junior high schools, and high schools
What is the health protocol in schools, junior high schools, and high schools starting from September 2021? This July 28, 2021, the Minister of the National Education addressed the issue, unveiling the "health framework" instated in schooles and classes starting from Thursday September 2, when school starts again. Compulsory facemask indoor, classes closed only in elementary schools and vaccination non compulsory for teachers; keep reading to find out more. [Read more]




Covid: is coronavirus-free life possible if France implements stricter measures?
Do we really have to learn how to "live with Covid-19"? Experts are willing to learn something from countries that control the pandemic the best to set up a "zero Covid" strategy. Their goal: getting life as it was back as soon as possible. [Read more]




Covid: curfew ends in France
This is now official, the end of curfew from 11 p.m. - initially expected to end on June 30 - is moved to Sunday June 20, 2021. Starting from this Sunday, French are allowed to get out by night without derogatory trip certificate. Outdoor facemask-wearing is no longer mandatory starting from Thursday June 17, 2021. [Read more]




Coronavirus: experimental reopening of museums, movie theaters, and theaters?
Could cultural life return earlier than expected despite the health crisis? The France Urbaine organization states that main cities are willing to try and experimentally reopen museums, theaters and movie theaters. The city of Lyon is already experimenting partial reopening of restaurants. [Read more]




Coronavirus vaccine: Moderna to increase doses per vial
As vaccination campaigns have been initiated worldwide, Moderna is in talks to increase by 50% vaccine doses per vial, so that they can move from 10 to 15 doses of vaccine per vial. [Read more]




Coronavirus, the threat of variants: everything you need to know
As vaccine campaigns have debuted all over the world, new coronavirus variants have been found in the United-Kingdom, in South Africa and in Brazil, making the authorities worried. Here is the latest news on the matter. [Read more]




Covid: 400,000 saliva tests taken by week in schools starting from Monday
During the press briefing held this April 22, Prime Minister Jean Castex announced 400,000 saliva tests will be deployed in elementary schools starting Monday April 26, with a goal to reach 600,000 weekly tests by mid-May, Jean-Michel Blanquer added. [Read more]




Covid: one dose of vaccine is said to be enough for people who have been already infected by the virus
In a report given to the government this Friday February 12, the French Haute Autorité de Santé has stated that people who have been already infected by Covid will only get one, and only one, dose of vaccine, for those given the Pfizer or Moderna vaccines. The reason? These people – who have been infected already – have then already develop antibodies and only one injection is said to protect them as much, and even more than those given two doses if they have not been infected before. [Read more]




Covid: the government ready to decide on local lockdown, Gabriel Attal says
Interview this morning, government spokesman Gabriel Attal announced the government was ready to instate local-based lockdown given the health situation in Moselle as the new case toll infected with the SA variant skyrockets. [Read more]




New lockdown: "no prediction but we will take responsibility" Olivier Véran warns
As Covid-19 variants spread in France has the health authorities still as worried, Health Minister confirmed during the weekly press brief that a new lockdown is still possible in the event the epidemic markers happen to deteriorate even more. [Read more]




Tocilizumab, the covid treatment to dramatically reduce deaths, Recovery says
This Thursday February 11, the Oxford University released the results of Recovery clinical trial on Tocilizumab, a medication generally used in rheumatology, but here, it is used to lower the number of Covid patients in ICU. And results are particularly encouraging, echoing the study led in April 2020 by AP-HP. Here is more on the matter. [Read more]




Covid: does extreme cold curb the spread of the virus?
Does extreme cold France has been experiencing over the past couple of days curb the spread of Covid-19? As we know cold improves the spread of the virus, things are different when temperatures drop below 0°C. Here is more on the matter. [Read more]




Coronavirus: plasma transfusions not effective against the disease, WHO says
Is plasma transfusion an effective solution against Covid? The WHO eventually addressed this matter and advises against this past December 6 after assessing data available. These data seem to show these tranfusions are useless and do not prevent severe illness and death. [Read more]




Covid: the SARS-CoV-2 virus was already spreading in France in November 2019, a study says
A study released this Wednesday February 10, 2021 by scientists says that patients suffering from severe pneumopathies hospitalized in November 2019 may have been carrying SARS-CoV-2. These results go against the scenario the epidemic broke out in December 2019 in a Chinese market in Wuhan. [Read more]




Covid: who and when can one get a vaccine?
Despite the details of the mass Covid vaccine campaign and the different steps explained by Jean Castex and Olivier Véran a few weeks ago, you still do not know which group you belong to? What step you are part of? How to know if you can get a vaccine? Here are answers. [Read more]




Covid: Pfizer vaccine less effective against the South African variant, a study finds
Pfizer covid vaccine is said to be less effective against the South African variant... This is at least what an Israeli study found on the matter, stating this strain is likely to "break through" the vaccine. The study shifts focus of the results from the previous study carried out by the American laboratory, explaining their vaccine was working for at least six months against all variants, and especially the South African strain. [Read more]




Covid: protocol against coronavirus variants
UK and South-African coronavirus variants have the health authorities worried, and for good reason, they are said to be more contagious than the original coronavirus that broke out in Wuhan. This February 7, the Health director general released an "emergency" memo to change the health protocol as part of the fight against variants: longer self-isolation period, mandatory end of contamination test, quicker school closure. Here is the protocol. [Read more]




Covid: a new logo for cloth face-covers allowed to be sold
Starting March 1, 2021, a new logo will be displayed on cloth face-covers allowed to be sold. Goodbye "type 1 masks", welcome "general public, >90% filtration" masks. [Read more]




Coronavirus: towards "long-term Covid" recognition and care in France?
This is another step in the fight against coronavirus. A few days ago, Deputy Patricia Mirallès filed a draft report in order to recognize and take care of long-term Covid-19-related complications. This draft report will be discussed on February 17 at the National Assembly. [Read more]




Covid: Over 18,000 pharmacies registered to give AstraZeneca vaccine
Good news amid the fight against Covid! This Thursday March 11, Health Minister Olivier Véran said 18,402 pharmacists answered the government's call to vaccinate people aged 50 to 64 suffering from comorbidities from March 15. Vaccination has been made possible with a decree, after the Prime Minister showed the way to pharmacists this past March 4. [Read more]




Covid: "Worried" about variants, WHO urges Europe to accelerate vaccination
Faced with the threat of variants quickly spreading, WHO's Europe Director Hans Kluge urges Europe to "join forces" and accelerate vaccination. [Read more]




Coronavirus: museums to reopen earlier than expected in France?
Are museums to reopen earlier than expected? This Thursday February 4, 2021 Prime Minister Jean Castex said Minister of Culture Roselyne Bachelot was currently working on an anticipated reopening of circulating cultural places. [Read more]




Covid-19: Russian vaccine Sputnik V is 91.6% effective, The Lancet says
As in November 2020 results of the Russian Covid vaccine Sputnik V sparked many doubts given the lack of transparency and as they cut corners in the development of the vaccine, this Tuesday February 2, independent experts released their own assessment in The Lancet. Good news: Sputnik V is 91.6% effective - and not 95% as previously announced. The vaccine is waiting for approval from the European Union to be authorized for marketing very soon. [Read more]




Covid: AstraZeneca to reduce virus spread – a study says
According to a study led by the Oxford University, AstraZeneca Covid vaccine reduces by 67% the spread of the virus from the first dose injected. Good news in the fight against the pandemic and eventually the eradication of the disease. [Read more]




Covid: AstraZeneca vaccine approved by France's Haute Autorité de Santé for people under 65
Appproved by the European Medicines Agency since this Friday January 29, Covid vaccine by AstraZeneca has been approved, this Tuesday February 2, by the Haute Autorité de Santé only for people under the age of 65. It is to arrive in France from February 8 - according to Secretary of State for European Affairs Clément Beaune. [Read more]




Covid and lockdown: when will the next measures be announced by the government?
France is heading towards a third lockdown... But when will it start? Jean Castex delivered a speech on Friday January at the end of the emergency Defense Council to present new measures. After the announcement of these restrictions, the matter of a new lockdown remains. [Read more]




Covid: which countries handled the health crisis best? France at the bottom
As the world keeps on facing the Covid-19 pandemic, an Australian institute addressed the managing of the crisis. So, which countries did handle the coronavirus epidemic best? Which countries failed, and where does France rank? Keep reading to find out more. [Read more]




Covid: Valneva's vaccine already pre-ordered by the European Union
The European Union announced they have already pre-ordered doses of French Austrian Valneva's Covid vaccine, currently under rolling review by the European Medicines Agency. The vaccine has delivered "positive topline results" this past October. [Read more]




Covid: Moderna to modify vaccine to improve its efficacy against variants
This Monday January 25, Moderna Therapeutics laboratory announced they were working on a new version of their vaccine, to make it more effective against variants, especially the South-African strain. That very same day, the group explained their product was effective against the two most spread variants in the world. [Read more]




Coronavirus: "Covid tongue", a new symptom of the disease?
After cough, fever, frostbites and even loss of smell, has a new coronavirus symptom been found? According to a study led by a British epidemiologist, several patients infected by the novel coronavirus show a "Covid tongue" symptom. What is it and what does it look like? Keep reading to find out more. [Read more]




Covid: what is phantosmia, a coronavirus consequence experienced by people who recovered?
Recovering from Covid is no exactly a walk in the park… And even after one made it, several consequences can occur overnight without warning, taking former coronavirus sick by surprise. And among these consequences, there is phantosmia, a symptom related to the loss of smell… But what is it exactly? Keep reading to find out more! [Read more]




Paris and Île-de-France incidence rate as of Wednesday 25 May 2022
In France, the second epidemic wave keeps on spreading in many areas. Curfew has been brought forward to 6 p.m. since January 16, 2021 instead of 8 p.m. Health authorities have set the incidence rate per department as a determining criterion to know if measures should be made harder or easier. To make Île-de-France inhabitants' life easier, here is the incidence rate map by departments in Paris and Île-de-France as of Wednesday 25 May 2022, based on data shared by CovidTracker and Data.gouv. [Read more]




Covid: once inoculated, does vaccine prevent from spreading the virus?
According to data already made available Covid vaccines on the market or being approved protect from being contaminated, but do they prevent from transmitting the virus to somebody else? We try to answer this question. [Read more]




Covid immunity: antibodies protecting from the virus to stay for over 12 months
How long is one immunized against Covid? A question searchers from all around the world have been looking for answers for. According to one of the latest studies carried out by Strasbourg university hospitals, antibodies protecting against coronavirus stay for over 12 months in one's body, and vaccine improves their effectiveness. [Read more]




Vaccination in France: process, schedule, vaccines used... Everything you need to know
France's vaccination campaign is escalating, and there are many questions. Here is everything we know so far on Covid-19 vaccine and the strategy for the French people. [Read more]




Coronavirus in the world as of Thursday 26 May 2022: latest case and death tolls in 24h per country
The whole world has been facing the unprecedented coronavirus health crisis almost a year now. 523,427,234 coronavirus cases have been reported and over 6,250,178 people have died of Covid-19 worldwide. Discover the toll in countries and the evolution around the world as of Thursday 26 May 2022. [Read more]




France Covid map ICU bed occupancy rate per region as of Wednesday 25 May 2022
We keep on monitoring data as for the coronavirus situation in France closely. As of Wednesday 25 May 2022, 20.62% of ICU beds are taken in France. [Read more]




Coronavirus: alarming Covid symptoms and test
The coronavirus epidemic is hitting France, and if you have any doubts about the symptoms of this virus, here is everything you need to know and do in case of contamination if you happen to be in France. [Read more]