Published by Julie M., Rizhlaine F. · Photos by My B. · Published on 27 May 2022 at 19h15
In Île-de-France, the coronavirus epidemic is heading towards a third wave as the vaccine campaign still goes on. As of Coronavirus Paris – Île-de-France: how many people are vaccinated in the area as of Saturday 28 May 2022?, how many French have been vaccinated in the Paris area so far? Keep reading to find out more.
The coronavirus epidemic still goes on in France, and is surging again in the Ile-de-France area. Stakes of the third wave could be summed up in two main challenges: the fight against the spread of the English variant that is infecting Île-de-France more and more, and the vaccine campaign. As curfew from 6 p.m. is now to be implemented in mainland France, the government wishes to speed up the pace as for vaccines.
So, where is the Ile-de-France area at in terms of vaccine? As of Thursday 26 May 2022 (consolidated data), 9,379,716 Ile-de-France inhabitants have been given the first dose of vaccine in the Paris area, namely 76% of the population in the area.
Paris : 1,795,578 (+9)
Seine et Marne : 1,077,848 (+7)
Yvelines : 1,147,745 (+3)
Essonne : 989,092 (+1)
Hauts de seine : 1,274,668 (+2)
Seine Saint Denis : 1,120,849 (+5)
Val de Marne : 1,050,921 (+6)
Val d'Oise : 923,015 (+2)
Since the vaccine campaign debuted - namely on December 27, 2020 - in France, 54,394,391 people have been given the first dose of vaccine, and 53,490,625 second doses have been given (provisional data, waiting for consolidation). People vaccinated are part of the targets given priority as planned by the health authorities:
elderly people in nursing homes or chronic care facility (0.6 million people)
people over 75 years of age (5.5 million people)
health caregivers (2.2 million people)
vulnerable people at a very high risk of developing severe diseases as mentioned by the vaccination strategy guidance committee (0.8 million people)
firefighters (0.3 million people)
home helpers for disabled people or elderly people (0.4 million people)
vulnerable disabled people living in medical houses or specialized houses (<0.1 million people)




Vaccination in France: process, schedule, vaccines used... Everything you need to know
France's vaccination campaign is escalating, and there are many questions. Here is everything we know so far on Covid-19 vaccine and the strategy for the French people. [Read more]
To track other indicators in the Paris area:




Paris and Île-de-France incidence rate as of Saturday 28 May 2022
In France, the second epidemic wave keeps on spreading in many areas. Curfew has been brought forward to 6 p.m. since January 16, 2021 instead of 8 p.m. Health authorities have set the incidence rate per department as a determining criterion to know if measures should be made harder or easier. To make Île-de-France inhabitants' life easier, here is the incidence rate map by departments in Paris and Île-de-France as of Saturday 28 May 2022, based on data shared by CovidTracker and Data.gouv. [Read more]




Coronavirus in Paris and Ile-de-France: +6 Covid deaths in 24h, 323 patients in ICU
Let us take a stock on the situation in Paris and Île-de-France. Discover the report about the Parisian region per department. This Saturday 28 May 2022, +6 more deaths in 24h have been reported, and 323 patients are in ICU. [Read more]
To tracks indicators on the domestic level:




Today's incidence rate in France
The incidence rate per department is an indicator to follow very thoroughly to be aware of the epidemic's evolution. Here are the incidence rates in each department as of Saturday 28 May 2022. [Read more]




Vaccination in France: How many people are vaccinated as of Saturday 28 May 2022
How many people have been given the first dose of Covid-19 vaccine in France? What are the regions vaccinating the most? This Saturday 28 May 2022, here are how many people have been given the first dose, and been fully vaccinated in France since December 27, 2020. Keep reading to find out more about the number of people vaccinated per region. [Read more]




France Covid map ICU bed occupancy rate per region as of Friday 27 May 2022
We keep on monitoring data as for the coronavirus situation in France closely. As of Saturday 28 May 2022, 20.25% of ICU beds are taken in France. [Read more]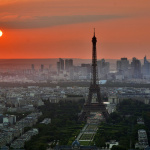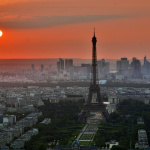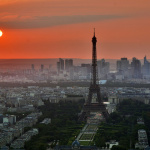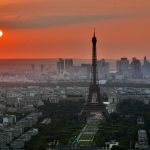 Coronavirus in France as of Saturday 28 May 2022: 0 Covid deaths, and +23,582 severe cases
Here are the latest data as for the Covid-19 epidemic in France. According to Santé Publique France's latest data, France reports 0 more deaths in 24h. This Saturday 28 May 2022, the death toll includes 0 hospital deaths and 0 in nursing homes. +23,582 new cases have been reported in 24h. [Read more]
To track the situation in the world:




Vaccine in the world as of Sunday 29 May 2022: the percentage of people vaccinated by country?
As many countries have started to vaccinate people against coronavirus in late 2020, what is the percentage of people vaccinated in comparison with the total number of inhabitants in each country? Sortiraparis delivers a daily report on the vaccine situation in the world. Here are the latest data as of Sunday 29 May 2022. [Read more]




Coronavirus in the world as of Sunday 29 May 2022: latest case and death tolls in 24h per country
The whole world has been facing the unprecedented coronavirus health crisis almost a year now. 525,501,434 coronavirus cases have been reported and over 6,254,854 people have died of Covid-19 worldwide. Discover the toll in countries and the evolution around the world as of Sunday 29 May 2022. [Read more]




Coronavirus: the situation in the world as of Tuesday March 2, the hardest-hit countries
Currently spreading over the world, coronavirus has infected over 115 million people. Covid-19 has killed at least 2.5 million people as well. What are the most-infected countries? What country does report the highest infection toll? What country is doing better? What country does vaccinate the most? Here is the overall situation as of Tuesday March 2, 2021. [Read more]