Published by Alexandre G. · Photos by My B. · Published on 8 June 2021 at 16h55
In France, Covid-19 pandemic markers keep on decreasing even faster than predictions made by epidemiologic models expected. Although hospitalizations and deaths decline, the resurgence of the Indian variant across the territory and the reopening of terraces make fear a new surge of the virus. But be happy: things are doing well!
Where is the Covid-19 epidemic at in France? Good news: over the past 7 days, the epidemic indicators have been declining. For the 5th week in a row, the number of people in critical care is decreasing (below the threshold of 3,000 people as of June 1), deaths of hospitalized patients because of coronavirus have been decreasing as well, below the threshold of 100 deaths per day.
Furthermore, Covid-related hospitalizations are more or less at the same levels as those observed in mid-May 2020, right after the first lockdown. But, beware of the overconfidence facing a still virulent virus: coronavirus reproduction rate moved from 0.75 to 0.8 in one week to reach 0.88 as for ICU admissions. To justify this slight increase, you have to dig in the end of the school holidays and delayed effects. "This increase started in early May, which matches the reopening of schools", Montpellier university epidemiology lecturer Mircea Sofonea told Le Monde.
Fears about reopening terraces and Indian variant
At the same time, the epidemic markers have not been rising since May 19 – the official date for the reopening of terraces and the 2nd step of the lockdown exit scheme. Some French regions show the epidemic is declining despite reopening: in Hauts-de-France, the incidence rate drops to 117 cases for 100,000 inhabitants against 165 two weeks ago. To truly draw up a report about the lockdown exit, it seems preferable to still wait for a week.
Moreover, the epidemiologic projections developed by institutions such as the CNRS did not plan such a decline of the Covid-19 epidemic in France. At the same time, models are based on former projections and data dating back to the first two lockdown exits. "It shows projections are still to be improved", the scientist thinks. For the time being, the main worry remains the resurgence of the Indian variant in France that causes fears of a new surge of the epidemic.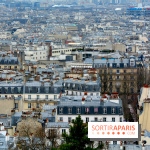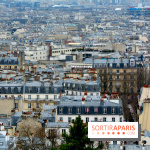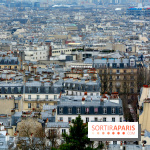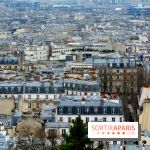 Coronavirus: about a hundred cases of Indian variant detected in France
As France keeps on exiting lockdown, the Indian variant has been recently detected in the country and keeps on spreading, although the contamination toll remains weak – according to Santé Publique France's data. The health authorities confirm 54 episodes involving a total of around a hundred cases of variant have been found through sequencing. [Read more]




Coronavirus in Paris and Île-de-France as of Tuesday 5 July 2022
Discover the latest news regarding the Covid-19 pandemic spreading in Paris and Ile-de-France. As of Tuesday 5 July 2022, take a stock on the news in Paris and its surroundings, the latest reopening, and the evolution of the disease. The situation in Paris stagnates. Discover the latest announcements in the Paris area. [Read more]