Published by Cécile D., Laurent P. · Published on 2 August 2022 at 17h45
For European Heritage Days, on September 17 and 18, 2022, the MAC/VAL, the contemporary art museum in Val-de-Marne, opens for free and invites us to take part in several workshops and performances.
This year, for the 39th edition of European Heritage Days, the MAC/VAL – the contemporary art museum in Val-de-Marne – invites us to discover its collections and take part in workshops fitting children and adults. These Saturday September 17 and Sunday 18, 2022, the museum opens free of charge.
For two days, the MAC/VAL hosts pluri-disciplinary entertainments and offers you to visit unusual areas usually closed to the public!
If you have not heard about the MAC/VAL, European Heritage Days are the perfect occasion to discover this museum in Val-de-Marne! It is the only place devoted to the art creation in France since the 1950's, including 2,500 pieces bought by the Fonds Départemental d'Art Contemporain in Val-de-Marne, kept within the very museum. Moreover, the MAC/VAL often supports artists granting them a residency for several months.
The museum even provides lots of exhibitions all year, as well as workshops, friendly events, performances, encounters…
Have a look at the entertainments planned in several cultural and historic places in Val-de-Marne.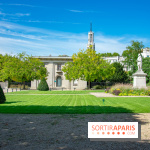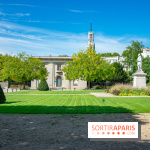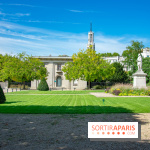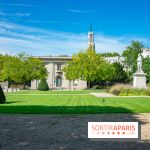 European Heritage Days 2022 in Val de Marne (94)
European Heritage Days are back on September 17 and 18, 2022 in Val de Marne. On the occasion, a lot of castles and museums in Val de Marne open their doors for guided tours, workshops and exclusive entertainments! [Read more]