Published by Julie M. · Photos by My B. · Published on 1 October 2022 at 14h25
A new week begins and with it, a whole range of things to discover in Paris and around! Keep reading to find out more about the best deals of the week (October 3 to 9, 2022) in Paris and Île-de-France.
Who said "outings in Paris" were rhyming with "blowing up all the budget"? Trust us, we will prove it wrong! All week long, from October 3 to 9, 2022, Sortiraparis gives you a selection of good deals to enjoy as much as possible in Paris and Île-de-France!
What to do in Paris or in Île-de-France? Every day, enjoy entertainment to enjoy in the Paris area on your own or with your family. Games, museums, shows and concerts, sporting entertainments... As well as lovely walks around Paris. Sortiraparis.com has a few ideas to keep you busy whilst saving money.
Whether you are looking for good deals to enjoy with your family, friends or better half, lots of cheap experiences are to be enjoyed all year around in the City of Lights. So, are you ready to enjoy fabulous Parisian outings on a budget? Here is our special weekly selection. And do not hesitate to read this guide again as more bargains are added accordingly.
Keep reading!
Top outings of the week:




The Montmartre Grape Harvest Festival 2022, in Paris: Program
This year, the famous Montmartre Grape Harvest Festival is back from Wednesday October 5 to Sunday 9, 2022, with a mouthwatering program between the taste route, the grand parade, the picnic, the closing ball, and the famous vineyard tours! [Read more]




What to do this Wednesday October 5, 2022, in Paris and Île-de-France
What do to this Wednesday October 5, 2022? Sortiraparis comes along with you every day to tell you more about outings to enjoy on your own or with your family in Paris and Île-de-France. Keep reading to find out more about what to do on Wednesday October 5, 2022. [Read more]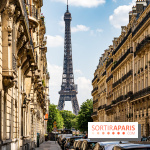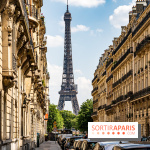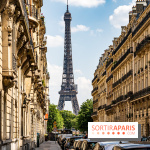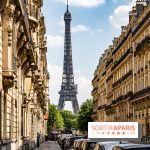 What to do this Thursday October 6, 2022, in Paris and Île-de-France
What do to this Thursday October 6, 2022? Sortiraparis comes along with you every day to tell you more about outings to enjoy on your own or with your family in Paris and Île-de-France. Keep reading to find out more about what to do on Thursday October 6, 2022. [Read more]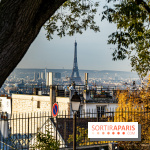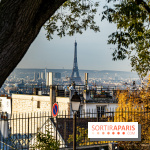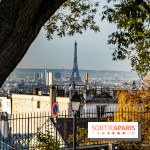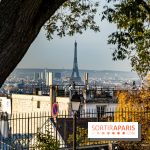 What to do this Tuesday October 4, 2022, in Paris and Île-de-France
What do to this Tuesday October 4, 2022? Sortiraparis comes along with you every day to tell you more about outings to enjoy on your own or with your family in Paris and Île-de-France. Keep reading to find out more about what to do on Tuesday October 4, 2022. [Read more]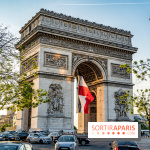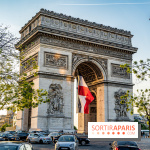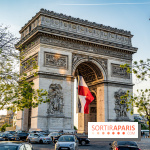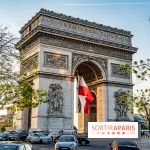 What to do this Monday October 3, 2022, in Paris and Île-de-France
What do to this Monday October 3, 2022? Sortiraparis comes along with you every day to tell you more about outings to enjoy on your own or with your family in Paris and Île-de-France. Keep reading to find out more about what to do on Monday October 3, 2022. [Read more]




What to do with kids this Wednesday October 5, 2022, in Paris and Île-de-France
Looking for an activity to keep your children busy on Wednesday October 5, 2022, in Paris? Whether you are parents, grandparents, or a nanny, here is a selection of outings to enjoy in Paris with kids! [Read more]




Move 2022, the free dance and performance festival at Centre Pompidou
Paris Centre Pompidou welcomes the 6th edition of Move, a free festival devoted to dance, performance and moving picture. Meet from October 6 to 23, 2022, to explore "the collective body" – aka this year's theme. [Read more]




20 Km de Paris 2022: program, date and route
The 20 km de Paris race is back on Sunday October 9, 2022. The 44th edition is themed on Space. Discover the on-site race's exceptional route going through Paris' most beautiful landmarks. [Read more]
Walks in Paris:




Visiting the Saint-Lazare and Europe area: the best outings
Do you happen to be by the Saint-Lazare train station and the very chic Europe district? Keep reading to discover all its secrets! [Read more]




Visiting the Sentier area, from the Bourse district to Strasbourg-Saint-Denis: the best outings
Visiting the Sentier area? Keep reading to find out more! [Read more]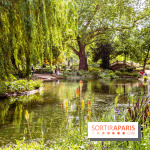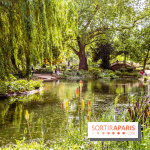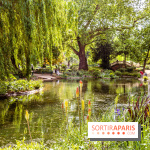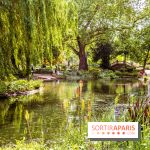 The most beautiful parks and gardens in Paris and its area
Paris is filled with wonderful gardens and parks, green settings inviting you to relax, far from the city's hustle and bustle. Here are the most beautiful green places in the city and in Île-de-France! [Read more]




The Montmartre Grape Harvest Festival 2022, in Paris: Program
This year, the famous Montmartre Grape Harvest Festival is back from Wednesday October 5 to Sunday 9, 2022, with a mouthwatering program between the taste route, the grand parade, the picnic, the closing ball, and the famous vineyard tours! [Read more]




10 free or cheap rooftops to get a breath of fresh air and the best views in Paris
A free (or almost) and fabulous rooftop? Whether you are looking for fresh air during a heatwave or simply looking for one of the most beautiful viewpoints to admire Paris without breaking the bank, here are 10 great ideas to have the best spots overlooking the city without ending up broke. [Read more]




The Fête à Neuneu 2022: the funfair returns to Paris Bois de Boulogne
The Fête à Neuneu returns from September 2 to October 16, 2022, to Paris Bois de Boulogne. Every year, crazy rides, merry-go-rounds, shows, concerts and fireworks make sure the end of summer is not too depressing. [Read more]




Visiting the Saint-Lazare and Europe area: the best outings
Do you happen to be by the Saint-Lazare train station and the very chic Europe district? Keep reading to discover all its secrets! [Read more]




Visiting the Sentier area, from the Bourse district to Strasbourg-Saint-Denis: the best outings
Visiting the Sentier area? Keep reading to find out more! [Read more]
Exhibitions in Paris:




Free museums and monuments in Paris and Ile de France
Looking for a free museum in Paris? Musée des Beaux-Arts, Musée d'Art Moderne, Musée de l'Aviation, Musée des Arts Asiatiques, over 20 museums are free of charge, all year round, so, discover them! [Read more]




2022's most awaited exhibitions in Paris
What exhibitions are waiting for us in Paris in 2022? After an uneven cultural year, we are looking forward to finding wonderful exhibitions in Paris and Île-de-France museums, and we are sure there will be many of them. Keep reading to know more about the dates of this year's exhibitions. [Read more]




October 2022's free exhibitions in Paris – great deals for art lovers
Do you like exhibitions? We do too! And what we love even more is when they are free! Keep reading to discover the most beautiful October 2022's exhibitions in Paris on a budget. [Read more]




Free museums and monuments in Paris and Ile de France
Looking for a free museum in Paris? Musée des Beaux-Arts, Musée d'Art Moderne, Musée de l'Aviation, Musée des Arts Asiatiques, over 20 museums are free of charge, all year round, so, discover them! [Read more]




"Andy Warhol, Paris and Fashion": the fashion and photo exhibition by Galerie Gagosian
From September 8 to October 12, 2022, Galerie Gagosian presents their photo exhibition related to fashion and taken by Andy Warhol. A genuine hymn to beauty and influence of Paris, the world's capital city of fashion. [Read more]




FRED jewelry house's first retrospective at the Palais de Tokyo
Fred jewelry house exhibits for the first time this Fall at the Palais de Tokyo. From September 28 to October 24, 2022, come and enjoy treasures and gemstones by Fred for an immersive tour telling you the wonderful story of the brand. [Read more]




2022's most awaited exhibitions in Paris
What exhibitions are waiting for us in Paris in 2022? After an uneven cultural year, we are looking forward to finding wonderful exhibitions in Paris and Île-de-France museums, and we are sure there will be many of them. Keep reading to know more about the dates of this year's exhibitions. [Read more]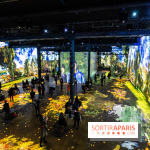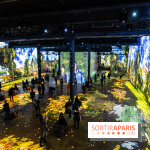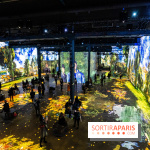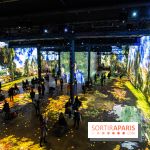 Cézanne at the Atelier des Lumières: the unmissable exhibition to enjoy now - our pictures
A door to Provence in the middle of Paris: from February 18, 2022 to January 1, 2023, the Atelier des Lumières takes us on an unusual journey through the "Cézanne, the Lights of Provence" exhibition. [Read more]
Movies:
Shows:




Move 2022, the free dance and performance festival at Centre Pompidou
Paris Centre Pompidou welcomes the 6th edition of Move, a free festival devoted to dance, performance and moving picture. Meet from October 6 to 23, 2022, to explore "the collective body" – aka this year's theme. [Read more]
Shopping:




Dior Paris 30 Montaigne, store – museum, café and restaurant, opens
The iconic Dior location set 30 Avenue Montaigne reopens and unveils a new face. Renovated and redesigned, here is a place likely to delight all fashion addicts, as well as foodies looking for an indulging café or sophisticated restaurant. [Read more]




Paris Design Week and Cara loves Karl pop-up store, Fall at Galeries Lafayette Champs-Elysées
Sponsored - In September, Galeries Lafayette Champs-Elysées expects you for a double date. First for Paris Design Week with the Paradis Perdus exhibition. The second, the opening of an exclusive Cara loves Karl pop-up stores within the atrium of the department store. [Read more]




The Poste du Louvre opens
Historic building a stone's throw from Paris Halles area, the Poste du Louvre, opens this Monday January 10, 2022. In addition to the famous post office that is to open next week this 5-story place now provides a shopping mall, social housings, a 5-star hotel, a restaurant, a rooftop bar, and a plant-filled terrace. [Read more]




Chercheminippes, the second-hand institution in Paris: shopping and home bargain
Chercheminippes is one of the oldest second-hand concepts you can find in Paris. With five stores along the rue du cherche-midi, you can find pieces from great brands, as well as furniture and decoration for a lesser cost. And you can even enjoy a give away your clothes to give them a new lease of life! [Read more]
Eating and drinking:




The best Italian restaurants in Paris, our heart-stopping selection!
Do you enjoy Italian cuisine? Then, grab your notebook: We tell you everything about the best Italian restaurants in Paris! [Read more]




Where to eat for under €15 in Paris? Affordable restaurants to enjoy
It is possible to eat well and cheap in Paris! And to prove it, we have selected some of our favorite restaurants where you can eat for under €15. [Read more]




Guide to the best croque-monsieurs in Paris
How about having some croque-monsieur – or grilled cheese – today? Here are restaurants in Paris where you can have this French cuisine classic. [Read more]




The best Italian restaurants in Paris, our heart-stopping selection!
Do you enjoy Italian cuisine? Then, grab your notebook: We tell you everything about the best Italian restaurants in Paris! [Read more]




Where to eat for under €15 in Paris? Affordable restaurants to enjoy
It is possible to eat well and cheap in Paris! And to prove it, we have selected some of our favorite restaurants where you can eat for under €15. [Read more]




Ephemera, the first immersive restaurant in Paris taking us under the sea
Ephemera, this is the name of the first immersive and affordable restaurant taking us under the sea for the first edition. Head to Paris 13th arrondissement, to a hidden location of MK2 Bibliothèque movie theater to enjoy an incredible experience for a meal. Official opening on Monday March 14, 2022, reservations are already open! [Read more]




Guide to the best croque-monsieurs in Paris
How about having some croque-monsieur – or grilled cheese – today? Here are restaurants in Paris where you can have this French cuisine classic. [Read more]




White Night: Restaurants open until late at night in Paris
Feel like making the most of your night out in Paris without starving to death, and especially during the White Night 2022? To regain your strength past midnight, run to one of these restaurants open all night in Paris! [Read more]




The most beautiful and affordable terraces in Paris
We are always in for a great terrace. But if you though that rooftop serving great cocktails mean you will have to break the bank, then you are wrong! We have found some fabulous and affordable terraces so you can have a drink while on a budget. Here are more bargains to enjoy! [Read more]




Terraces by the Seine in Paris this spring-summer 2022
In Paris, barges, open air cafés and terraces take over the Seine riverbanks as soon as sunny days are here. Let us find you the perfect spot for a drink by the water, and make the most of the spring-summer 2022, shall we? [Read more]




Top new terraces for this spring-summer 2022 in Paris
Looking for a fantastic and new terrace in Paris to sunbathe? Although some terraces are famous to sunbathing fans, others recently opened or are coming back for the summer of 2022, blowing a wind of freshness and novelties in the city. Discover our selection of new terraces and rooftops to have a great spring-summer season in Paris! [Read more]




The most beautiful and affordable terraces in Paris
We are always in for a great terrace. But if you though that rooftop serving great cocktails mean you will have to break the bank, then you are wrong! We have found some fabulous and affordable terraces so you can have a drink while on a budget. Here are more bargains to enjoy! [Read more]




Terraces by the Seine in Paris this spring-summer 2022
In Paris, barges, open air cafés and terraces take over the Seine riverbanks as soon as sunny days are here. Let us find you the perfect spot for a drink by the water, and make the most of the spring-summer 2022, shall we? [Read more]




Top new terraces for this spring-summer 2022 in Paris
Looking for a fantastic and new terrace in Paris to sunbathe? Although some terraces are famous to sunbathing fans, others recently opened or are coming back for the summer of 2022, blowing a wind of freshness and novelties in the city. Discover our selection of new terraces and rooftops to have a great spring-summer season in Paris! [Read more]




A very handy map to find sunny terraces in Paris
To help you out looking for the perfect terrace in Paris, as sunny as possible, an interactive map is now available online. A great deal to enjoy this spring-summer! [Read more]




Shady terraces in Paris for the summer 2022
A beautiful and shady terrace in Paris, how does it sound? Hidden patios, secret gardens and lush terraces, as many treasures waiting for you in Paris for the summer 2022. [Read more]
Sports & wellness: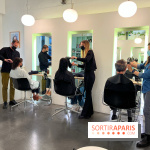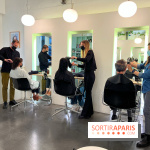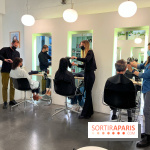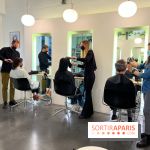 The best hair salons in Paris
Feel like getting a new hairdo? Mad at your usual hairdresser? Do not panic, we have got you covered with hair salons to meet your needs and when you will leave them, you will not be disappointed. [Read more]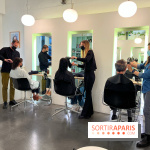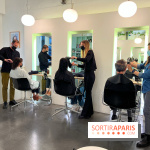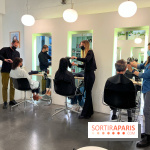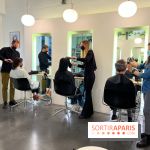 The best hair salons in Paris
Feel like getting a new hairdo? Mad at your usual hairdresser? Do not panic, we have got you covered with hair salons to meet your needs and when you will leave them, you will not be disappointed. [Read more]




20 Km de Paris 2022: program, date and route
The 20 km de Paris race is back on Sunday October 9, 2022. The 44th edition is themed on Space. Discover the on-site race's exceptional route going through Paris' most beautiful landmarks. [Read more]




France 2023 Rugby Tour: here is the program
From July 22 to November 12, 2022, the nine host cities of the Rugby World Cup 2023 open Rugby Villages to celebrate the event. On the menu: meet athletes, members of the Interior Ministry and from the Overseas Territories Ministry, enjoy tournaments and entertainments. [Read more]
Coming up:




Paris+ to replace the FIAC at the Temporary Grand Palais in Paris
No more FIAC at the Temporary Grand Palais.... This year, the Paris+ fair, led by Swiss group Art Basel, replaces the famous international contemporary art fair that was ruling for 47 years. For this first edition full of surprises, 156 French and international galleries have been announced from October 20 to 23, 2022. [Read more]




Light festivals 2022-2023 in Paris and Île-de-France
Light festivals are back in Paris and its surrounding to light up our Fall and Winter nights, and especially during the Holidays. Follow the guide to discover places amazing us with lanterns and more breathtaking stagings this season of 2022-2023. [Read more]




LVMH's Les Journées Particulières 2022 in Paris: Louis Vuitton Asnières Workshops
Louis Vuitton Asnières Workshops exceptionally open from October 14 to 16, 2022. In this unique venue, set a stone's throw from Paris, come and discover the family house, the workshops and the gallery-museum by Louis Vuitton. [Read more]




LVMH's Les Journées Particulières 2022: the program in Paris
LVMH's Les Journées Particulières are back worldwide on October 14, 15 and 16, 2022. This major event by LVMH opens the doors of the most confidential places in the world from fashion studios to wineyards and department stores or high-jewelry, everything will be unveiled! As for Paris, about 27 exceptional places open to visitors for exclusive guided tours and extraordinary entertainments. AMong the most prestigious houses in the city: the Louis Vuitton workshops, Dior and even Chaumet... [Read more]




LVMH's Les Journées Particulières 2022 in Paris: The Galerie Dior and behind the scenes of the workshops
The Galerie Dior Paris invites you to go behind the scenes of the fashion house for the LVMH's Les Journées Particulières on October 14, 15 and 16, 2022. A bargain to enjoy the exhibition for free running within the hotel particulier set 30 avenue Montaigne, and returning on the success story of the luxury brand. [Read more]