Published by La rédaction · Photos by My B. · Published on 28 December 2021 at 11h04
A new year begins with its share of surprises and discoveries to experience with your family or friends in the beautiful French capital. Between Epiphany cakes, winter sales and other entertainments, we'll have fun in Paris this January.
In January 2022, let us start the month by celebrating the New Year, before enjoying beautiful events pacing this winter season in Paris. If you are looking for entertainments to enjoy in January, here are spots, exhibitions, shows and more outings really popular at the moment! Whether you are with friends, family or your better half, there are many great thinks to do in the French capital city. Here are many outing ideas to enjoy in Paris in January!
Contents:




The best of Epiphany Cakes 2022 in Paris
Sortiraparis tells you what Epiphany Cakes you can enjoy for Epiphany 2022. Epiphany cakes available in Paris you can eat on Sunday January 2, 2022 as well as all January long! [Read more]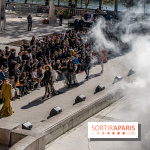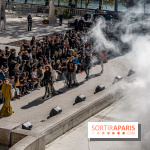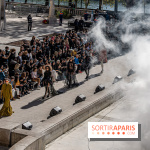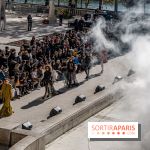 Paris Fashion Week: Fall/Winter 2022-2023 Ready-to-Wear Fashion show program
Here we go again! From Monday February 28 to Tuesday March 8, 2022, the capital welcomes the new Paris Fashion Week. This is the occasion to discover Fall/Winter 2022-2023 Ready-to-Wear collections and the highly awaited new trends! [Read more]




Driving through Paris aboard an old car 2022
The new edition of the Traversée de Paris will take place this April 17, 2022. initially scheduled in March, the edition was postponed over a pollution peak. For this winter edition, about 700 vintage cars would have paraded in the city to discover historic places! [Read more]




Winter sales 2022 in Paris: dates, tips and good deals!
Winter sales 2022 are coming! This year, they are set to take place from January 12 to February 8, 2022. This is the perfect occasion to go on a shopping spree and find heart-stopping pieces for a bargain. Here are all our tips and tricks and good deals to make the most of this fantastic sale period. [Read more]




2022's most awaited exhibitions in Paris
What exhibitions are waiting for us in Paris in 2022? After an uneven cultural year, we are looking forward to finding wonderful exhibitions in Paris and Île-de-France museums, and we are sure there will be many of them. Keep reading to know more about the dates of this year's exhibitions. [Read more]




The best exhibitions in Paris and Île-de-France this January 2022
What exhibition should we visit in January 2022 in Paris and Île-de-France? The new year starts with a selection of the greatest exhibitions displayed. Find out more! [Read more]




Free museums and monuments this Sunday June 5, 2022 in Paris - Public Holiday
Which museum can you visit for free on the 1st Sunday of the month, namely Sunday June 5, 2022 in Paris? On this public holiday, many venues are exceptionally closed. Yet, there are still a few museums and monuments ready to welcome you all! [Read more]




Free museums and monuments in Paris and Ile de France
Looking for a free museum in Paris? Musée des Beaux-Arts, Musée d'Art Moderne, Musée de l'Aviation, Musée des Arts Asiatiques, over 20 museums are free of charge, all year round, so, discover them! [Read more]




Museums and monuments open Saturday January 1, 2022 in Paris
And you? What do you do on January 1, 2022? If your good resolution is to go out more, do not stay home on this January 1, museums and monuments are open in Paris to celebrate the new year! [Read more]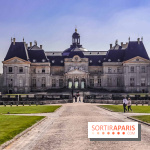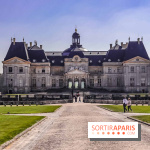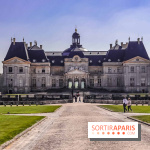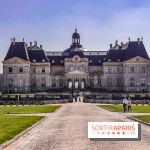 The most beautiful castles in Paris and around
Looking for the most beautiful castles in Paris, Île-de-France and around? Here are the most beautiful buildings to discover and visit. [Read more]




Orlinski's sculptures displayed on Avenue George V and the Champs-Elysées
Looking for a free and open-air exhibition? Run and enjoy the Richard Orlinski exhibition taking place on Avenue George V. Over a dozen giant sculptures are displayed, covering 2 kilometers, along the beautiful Parisian avenue, between giant gorillas, bears and lions. A wonderful walk to enjoy until February 8, 2022. [Read more]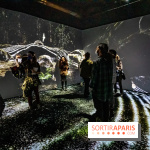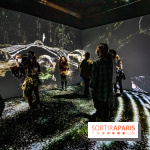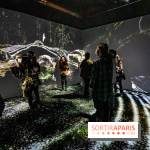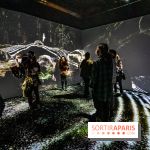 L'Odyssée Sensorielle, the compelling immersive exhibition at Paris Museum of Natural History
More than an exhibition, Paris Museum of Natural History offers a never-before-seen compelling immersive display: from October 23, 2021 to July 4, 2022, dive into the "L'Odyssée Sensoriel" and discover the living world as you have never experienced it before! [Read more]




Thierry Mugler: Couturissime, the exhibition at the Mad - our pictures
Event alert! Paris Musée des Arts Décoratifs welcomes the Thierry Mugler : Couturissime exhibition. Save the date, get some days off, get your camera ready... This exhibition offers us an overview on the genius designer's career, an absolute icon in the fashion world. Originally scheduled from October 2020, it has been postponed to September 30, 2021 to April 24, 2022. [Read more]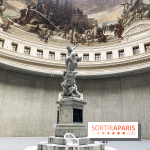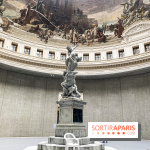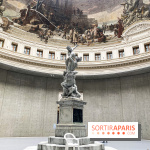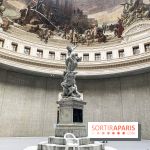 Free late-night opening on Saturday June 4, 2022 at the Bourse de Commerce
Feel like visiting the collections of the Bourse de Commerce? Enjoy the free late-night opening held on Saturday June 4, 2022 to discover this new and unmissable art place in Paris. [Read more]




2021-2022 light festivals in Paris and Île-de-France
Light festivals are back in Paris and its surrounding to light up our nights for the Holidays. Follow the guide to discover places amazing us with lanterns and more breathtaking stagings this winter of 2021-2022. [Read more]




Winter strolls 2021-2022 in Paris and Île-de-France
All winter long, enjoy some great walks to take a breath of fresh air and unwind in the wilderness; this is the perfect time to take a lovely stroll with your family, your better half or your friends! Follow the guide to find out more about our great walk ideas this winter 2021-2022 in Paris and Île-de-France. [Read more]




What to do in Paris when it gets cold?
Despite the weather, you still want to go out and about in Paris when it gets cold. Good for you, there are plenty of thinks to discover. Whether you are out for a nice and hot chocolate, a comforting raclette, or a wonderful exhibition, keep reading! [Read more]




Little-known parks and gardens in Paris, secret places to discover now
With sunny days coming up, parks, gardens, and squares in Paris attract many Parisians and tourists looking for a place in the sun. We offer you to go on the discovery of these little-known places, lovely green settings that remain secret in Paris. [Read more]




Visiting Montmartre
You're heading to Montmartre and you're looking for a lovely outing idea? Here are many pleasant spots that will make you happy when visiting Paris! [Read more]




The best places to watch the sunset in Paris and Île-de-France
A sunset is a beautiful show already. But watching a sunset in Paris is even more wonderful! So, if you want to enjoy the beauty of dusk over the French capital, here are the best places to watch the sunset in the city of lights and our favorite places in Île-de-France! [Read more]




Jardin des Plantes light festival 2022: next year's edition theme unveiled!
Every year, the Jardin des Plantes presents a nighttime light festival in a magical setting! Gigantic lit statues of animals take over the place at nightfall. After a successful third edition, this great festival will be back for a new theme next year: The World of Minuscule in Large! To discover from November 2022, to January 2023. [Read more]




Lumières in La Villette: the immersive and free tour is up
La Villette is about to shine bright again! To close 2021 beautifully, a promising light festival takes over the place with light installations by Groupe F and 1024 Architectures. An uncommon and free outing we are looking forward to! Meet from December 2, 2021 to January 2, 2022. [Read more]




Tuileries Garden Christmas ice-skating rink 2021
This year, you will enjoy Christmas magic at the Tuileries Garden. In the heart of the Christmas market coming to the Tuileries Garden is set a Christmas ice-skating rink from November 20, 2021 to January 2, 2022. [Read more]




Christmas village and market 2021 in front of Paris City Hall
For Christmas celebrations 2021, the city of Paris once again sets up a Christmas village in front of the City Hall including a mini-Christmas market and free entertainments from December 2021 to January 2022. [Read more]




The Festival du Merveilleux 2021 at the Musée des Arts Forains
From December 26, 2021 to January 2, 2022, the Musée des Arts Forains celebrates the Roaring Twentis for the new edition of the Festival du Merveilleux. About ten days devoted to entertainments and wonders expect (big) children in the temple of funfair so that you can make your Holidays even more enjoyable. [Read more]




Lumières en Seine: last days of the light festival at the Domaine de Saint Cloud
Lumières en Seine, so is the name of this incredible concept expecting us from November 19, 2021 to January 9, 2022 at the Domaine de Saint-Cloud. This light festival promises a magical walk likely to enchant our winter nights. Discover pictures of this incredible and immersive installation. [Read more]




A funfair is coming to the Cité Fertile: the Cité des Merveilles
An 8,000sqm funfair in a sustainable waste? This is what the Cité Fertile provides us with from December 4, 2021 to March 6, 2022. A wonderful program for this winter in Paris while waiting for the end of this never-before-seen venue. Merry-go-rounds, Christmas markets, food court and winter bar, here is the Cité des Merveilles – or the City of Wonders! [Read more]




Jours de Fêtes 2021, the funfair returns to La Villette
The funfair returns to La Villette Place de la fontaine-aux-Lions until Thursday January 6, 2022. On the menu? About sixty attractions for children and adults! [Read more]




Paris: New restaurants opening in 2022
Once again in 2022, many new food spots in Paris are to open despite the current health situation. To whet your appetite, discover now the new and most awaited restaurants opening in 2022 in Paris. [Read more]




New Year's Day 2022 brunch: our selection of restaurants
After a New Year's Eve with plenty to drink, there is nothing like a tasty brunch to start 2022 as one should. Discover the selection of possibilities to fulfill your taste buds, please your families and avoid the chore of preparing a meal after a dancing night. [Read more]




The best Italian restaurants in Paris, our heart-stopping selection!
Do you enjoy Italian cuisine? Then, grab your notebook: We tell you everything about the best Italian restaurants in Paris! [Read more]




Paris best traditional bouillons, brasseries and bistros
How about having a bite to eat in a typically Parisian restaurant? Here are the best addresses of traditional bouillons, brasseries and bistros in Paris! [Read more]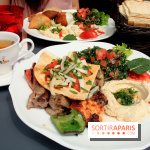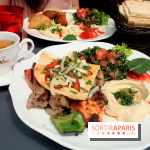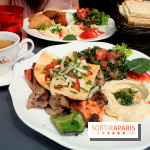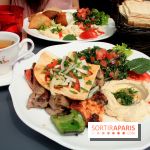 The best of halal restaurants in Paris, our favorite ones
Are you looking for a halal restaurant in Paris? Well then, you have knocked on the right door! We have unearthed the best of the best. So, who is up for a nice meal out? [Read more]




The best Japanese restaurants in Paris: our favorite places
In the mood for a Japanese restaurant in Paris? From sushis to ramens via bentos and tapas, we tell you everything about our favorite adresses to enjoy Japanese dishes! [Read more]




Where to eat for under €15 in Paris? Affordable restaurants to enjoy
It is possible to eat well and cheap in Paris! And to prove it, we have selected some of our favorite restaurants where you can eat for under €15. [Read more]




Guide to eating oysters and platters of seafood in Paris
Here we go! We are craving fresh and iodic flavors. If you feel like you are in the mood for delicious oysters in Paris, here are our good deals to order a nice platter of seafood to be delivered to your door, to collect or take-out! [Read more]




The best pizzas in Paris
As a major popular dish, pizza is in the top 20 most loved food in France! Quick, discover the best pizzas in Paris so you can have a treat in no time! [Read more]




La Fabrique à Toga switches to raclette in gondola lifts style at Bercy Village
How about enjoying some tasty raclette in a gondola lift at Bercy Village? This winter 2021, run to Olivier Stehly's La Fabrique à Toga to treat yourself to raclette. [Read more]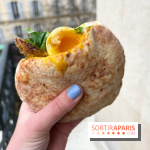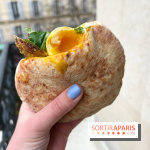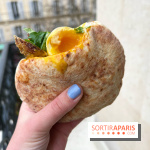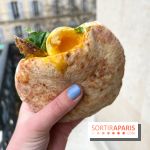 Dizen, the delicious Israeli street-food counter in Pigalle
Discover a main dish from Israeli street-food at Dizen: sabich! Pita bread stuffed with wonders. It is easy, and it is even the only dish available at the counter. [Read more]




MamaSens, the latest restaurant by the Pourcel brothers at the Galeries Lafayette Haussmann
The Pourcel brothers are back in Paris after 10 years being away, with a brand-new Mediterranean restaurant, MamaSens, at the Galeries Lafayette Haussmann. [Read more]




Grand Duc, the restaurant and cocktail bar shaking the Carreau du Temple up
Paris 3rd arrondissement and especially the area around the Carreau du Temple is now enjoying a new restaurant, the Grand Duc. Hervé Nepple serves delicious French cuisine modernized with lovely touches of world's cuisine. And Matthias Giroud provides you with a version of his mixology art. A very beautiful new place. [Read more]




El Vecino, the latest Mexican taqueria in Paris
Mexican street food in all its diversity at El Vecino, a small taqueria that opened in Paris. On the menu, tacos galore! [Read more]




The Café Lignac, menu and pictures
Christian Constant leaves rue Saint-Dominique in Paris and makes way for Cyril Lignac who opens his first café. Meet from Saturday November 6, 2021 to discover this new indulging spot. [Read more]




Perception – Korean chef Sukwon Yong's first restaurant
Chef Sukwon Yong opens his first restaurant in Paris – Perception – shining a light on French gastronomy mixed with Korean hints. [Read more]




Mimosa, Jean-François Piège's restaurant at the Hôtel de la Marine opens
Mimosa is Jean-François Piège's restaurant opening very soon at the Hôtel de la Marine serving a never-before-seen food concept in Paris: a deviled egg (English for "oeuf mimosa" in French) bar but not only. Go and discover this unique place with majestic decor while enjoying the chef's dishes. [Read more]




Guide to the best hot chocolates in Paris
Fancying a tasty hot chocolate? Come along and discover the best indulging drinks in Paris for this winter. From great houses to the most uncommon, without forgetting those made by famous pastry chefs, here is a guide to the best hot chocolates in Paris. [Read more]




Guide to the best chai lattes in Paris
Definitely our go-to drink in the winter, Chai latte, long-distance cousin of the latte based on black tea, foamy milk and lots of spices. The perfect comfort drink! [Read more]




5 vegan and plant-based patisseries in Paris you need to discover
Over the past few years, several patisseries in Paris have specialized in vegan and plant-based pastries. Calling all adepts by conviction or fans! [Read more]




Guide to the best French toasts in Paris
French toast – and its brioche version – is the king of desserts. Golden, fluffy, topped with whipped cream or ice cream, it is available in many restaurants and coffee shops. Here are all the best places in Paris! [Read more]




La Quequetterie: the cheekiest mouthwatering corner in Paris
Calling all sweet-toothed, we have found a very naughty coffee-shop in Paris. Its name? La Quequetterie. Their specialty? Homemade and super tasty stuffed waffles in the shape of… well, see for yourself. [Read more]




Pinky Bloom, the tearoom making you look at life through rose-tinted glasses
Pinky Bloom is the latest indulging and uncommon location in Paris coming to the 16th arrondissement, a stone's throw from the Eiffel Tower. Both restaurant, tearoom, coffee shop and cocktail bar, this great spot is to be enjoyed all day around and makes you look at life through rose-tinted glasses all the way to your plate! [Read more]




George V's exceptional Christmas teatime
Are you dreaming of an exceptional Christmas teatime? Go and discover the one served at the Foru seasons George V Paris. For the Holidays, this is a magical offer you can enjoy, here is more about it. [Read more]




Teatime at the Officine, Hotel du Louvre
Among the great confidential places to enjoy a delicious teatime, here is Julien Delhome's at the Hôtel du Louvre. At weekends, come and enjoy this tasty break in the magical and verdant setting of the Officine du Louvre. [Read more]




Le Jardin de Mademoiselle, the mouthwatering tearoom changing over the seasons
Feel like discovering wonderland? Come along and discover Le Jardin de Mademoiselle, a lovely tearoom changing its decoration and menu over the seasons. Have a seat and enjoy scrumptious drinks and cakes in a bright and bucolic atmosphere. [Read more]




Shangri-La Hotel Paris divine teatime by Maxence Barbot
Calling all gourmands, it is time to go and enjoy Maxence Barbot's new teatime at Shangri-La Hotel Paris. Enjoy this indulging and magnificent afternoon tea comfortably seated under La Bauhinia's gorgeous glass roof. [Read more]




Christmas 2021 in Paris: Matthieu Carlin's enchanted teatime at the Hotel de Crillon
The Hotel de Crillon enchants Parisians' and tourists' Christmas with a scrumptious and festive teatime created by pastry chef Matthieu Carlin. On the menu, a magical break at the heart of an iconic palace in town. [Read more]




Popelini, the cream puff house in Paris
Popelini is the tasty place to enjoy cream puffs. Here, these pastries are available in a dozen tasty recipes so that everyone can be pleased! [Read more]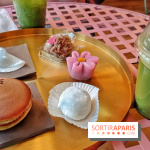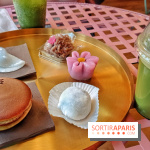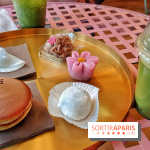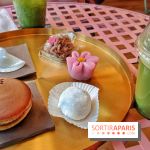 Le Renard Café, the Japanese culture-devoted bookstore-café in Paris
A stone's throw from the Le Renard Doré bookstore in Paris 5th arrondissement opened the Le Renard Café shining a light on the Japanese culture, between manga, bubble tea and quality pastries. [Read more]




The best winter 2021-2022 bars, terraces and restaurants in Paris
This winter, some Parisian establishments and hotels decided to offer temporary bars, terraces and even restaurants with hot cocoa for some, cocktails and mulled wine of others and even typical dishes likely to fulfill your taste buds. Sortiraparis invites you to have a round of these winter bars, terraces and restaurants open for the Holidays. [Read more]




The best speakeasies in Paris: where to find these hidden bars with well-kept secrets
You love speakeasies, these hidden bars that take you back to the prohibition era? Yet, a hidden bar means… it is hidden! Here is how you can find the best secret bars in Paris. [Read more]




The best places to drink mulled wine in Paris, this winter
In Paris, winter is the perfect season to enjoy some nice and warm mulled wine. To warm up the hearts and the bellies – but always responsibly – keep reading. [Read more]




An inexpensive rooftop in Paris? Our perched and affordable selection
Who said Paris rooftops were always prohibitively expensive? We will prove them wrong giving you a selection of the best perched and affordable locations. Inexpensive deals are to be found here! [Read more]




Coeur Sacré, the Montmartre rooftop, bar-restaurant and designer store
Coeur Sacré, this is the name of the latest living place in the heart of the Butte Montmartre. On the menu, a duplex gathering designer store, delicatessen, bakery, exhibition area, coffee shop and wait for it: a rooftop with lounge bar and restaurant! [Read more]




A winter terrace featuring a raclette cabin on a hotel rooftop in Montmartre
A mountain cabin with raclette party perched above Paris rooftops… This is the exclusive concept provided by Montmartre's Terrass" Hotel with a rooftop dressed for the winter! Kick off on December 3, 2021. [Read more]




Mademoiselle Mouche, Bateaux-Mouches' rooftop is back for the winter 2021/2022 season
After summer, comes winter. Mademoiselle Mouche aka Bateaux-Mouches rooftop has decided to tackle the winter season. On the menu of the venue with views on the Eiffel Tower? A new festive restaurant serving CBD-based cocktail and a winter garden. [Read more]




Nuances, a great cocktail bar in the heart of a Parisian library
Going to the library to have a drink… This is the uncommon experience provided by Nuances, the latest bar in Paris likely to make you fall in love with reading! [Read more]




Yagō, an intimate bar with exotic cocktails honoring Pigalle
A new and fantastic bar is coming to Pigalle! Here is Yagō, an intimate spot looking like a brothel but likely to become your next HQ. On the menu, exotic cocktails, Nikkei cuisine, DJ sets and drag shows, burlesque parties and an open pole in a great décor! [Read more]




Solera, the craziest cocktail bar in Paris
Solera is the completely crazy cocktail bar in Paris waiting for you on the left banks. Discover a mind-blowing menu through spectacular signature creations. A good idea for an uncommon drink experience! [Read more]




Ilvolo, the latest rooftop cocktail bar with views on the Eiffel Tower
Along its renovation, the Novotel Paris Vaugirard Montparnasse hotel unveils a new rooftop cocktail bar with views on the Eiffel Tower. Its name? Ilvolo. And it offers delicious cocktails created by Matthias Giroud pairing antipasti by Denny Imbroisi. [Read more]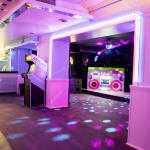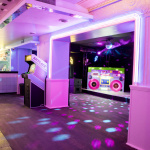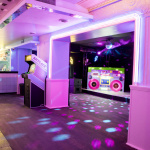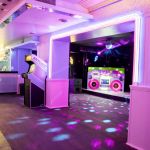 3615 bar, the old-school cruise with dancefloor returns to Paris
Old-school bar 3615 taking us to the 80's to 2009 provides you again this summer with a unique cruise that will make you take a walk down memory lane. On the menu, arcades, dancefloor, karaoke, cocktails, and goodies to the rhythm of hits that marked us. Meet on Fridays from June 3 to September 30, 2022. [Read more]




Les Piaules, a second youth hostels at the Place de la Nation
In 2021, the Les Piaules team will open a second youth hostels at the Place de la Nation in Paris. [Read more]




The Lion King musical at Paris théâtre Mogador extended for a 2nd season
Hakuna Matata! The Lion King musical is back to Paris théâtre Mogador, 10 years after its latest performance at the theater. Even though the show was said to start from September 2020, because of the coronavirus epidemic, it is postponed to Fall, 2021. The show has been extended for a second season already and will be performed until December 31, 2022. [Read more]




Gaïa, Cirque Phénix's new show including only women - Postponed to 2021/2022
For the new 2020/2021 season, cirque Phénix has decided to produce a show with only women. But because of the health constraints, Cirque Phénix has decided to postpone "Gaia", its new show only performed by female artists to the season 2021/2022. This new show is performed from November 20, 2021 to January 16, 2022 on the Pelouse de Reuilly. [Read more]




Dingue! Cirque Bouglione's latest show at the Cirque d'Hiver for the 2021/2022 season
In this new art season, Cirque d'Hiver Bouglione presents "Dingue!", their latest show running from October 23, 2021 to March 6, 2022. Circus is coming! [Read more]




Back to the Floyd – the symphonic tribute show to Pink Floyd in January 2022 at Paris Salle Pleyel
Good news for all Pink Floyd fans! A tribute show to the British band with a symphonic orchestra is about to take place in Paris. This January 15, 2022, Back to the Floyd – Pink Floyd Symphonic Show takes over the Salle Pleyel. [Read more]




One Night of Queen in January 2022 at the Dôme de Paris
Gary Mullen and The Works, Freddie Mercury's look-alike and Queen tribute band will come to the Dôme de Paris on January 5, 2022 - for their famous One Night of Queen. [Read more]




Fills Monkey live at Paris L'Alhambra in the Fall 2021 with We Will Drum You
Fills Monkey musicians and drummers will perform at Paris L'Alhambra from September 19 to December 26, 2021 with their show "We Will Drum You". [Read more]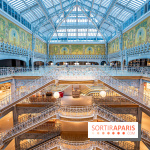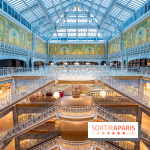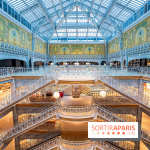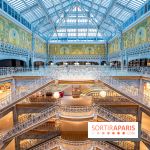 La Samaritaine opens, discover all its features
In Paris, the Samaritaine is very awaited. Initially said to reopen in April 2020, the reopening date of the famous department store set on rue de Rivoli has been revelead: June 23, 2021! Discover pictures of the venue and what to expect. [Read more]




Inauguration of the Christmas windows and tree 2021 at Paris Galeries Lafayette Haussmann
In Paris, Christmas magic takes over the Galeries Lafayette from Wednesday November 17, 2021. The lovely enchanted Christmas windows and giant trees are to be expected! This year, Omar and Hélène Sy, Louane and Leïla Bekhti are the faces of the Galeries Lafayette festivities. [Read more]




Printemps Haussmann's Christmas windows are up: pictures and video
For the Holidays, Printemps Haussmann unveils fabulous Christmas windows from November 10, 2021! On the menu, a lovely Christmas story with elves and enchanted gifts! [Read more]




Christmas at the Samaritaine has begun: windows and entertainments
The Samaritaine is celebrating its new decoration and Christmas windows! Starting from November 10, 2021, enjoy Christmas magic in this highly-expected department store. This year, Parisian gardens are given pride of place, and a surprise-packed advent calendar expects you every day in December until Christmas. [Read more]




La Boutique aux 2 Balais: a Harry Potter store comes to Paris!
Alert! Paris welcomes a store dedicated to the Harry Potter universe! Head to La Boutique Aux 2 Balais, an exclusive place looking like Diagon Alley where you can find the latest items to improve your collections. [Read more]




Guide to races 2022 in Paris
Athletes and runners are expected all year around to enjoy the many races and marathons held in Paris and Île-de-France. And for those who do not know what to start with or wish to save dates, here is a list of races scheduled in 2021 in Paris. careful though, many races have been postponed over coronavirus. [Read more]




The most original races 2022 in Paris and Île de France
Running is riding high and comes with original races! Rolling in the mud, running as a team, running while being chased by clowns… There's something for everyone. Will you be able to take up these crazy races? Discover a selection of the program 2022 in Paris and its surroundings. Careful, many races are postponed due to coronavirus. [Read more]




Christmas 2021 in Paris: a skating rink a stone's throw from the Bois de Vincennes
Take your skates out! This Christas 2021, Vincennes makes children and adults happy with an open skating rink on the esplanade of the City Hall. Meet from December 3, 2021 to January 2, 2022! [Read more]




Meeting de Paris 2022 at the Accor Arena postponed to March 6, 2022
Athletics staple competition, the Meeting de Paris was to be back this Sunday March 6, 2022 at the Paris Accor Arena with many French and international athletes. Because of the health crisis and limited audience gauge, the sporting event has been postponed. [Read more]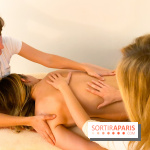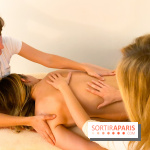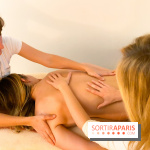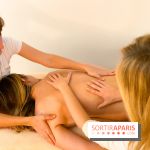 Four-hand massage under hypnosis: we tried it and here are our thoughts
We tried the four-hand massage under hypnosis, and we are more than conquered! Here is the best treatment to start this winter slowly settling in. Meet in Paris 9th arrondissement to put yourself in the expert hands of Laura Champcommunal and Claire Assali who created this four-hand treatment together. [Read more]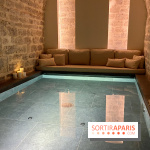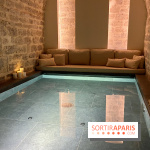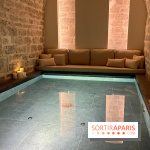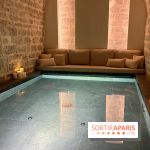 Fun: this aquatic spa provides exclusive treatments floating on water
In definite need to unwind? Come along and discover Clemens, Paris' first aquatic spa. This great place is fit with pools in vaulted cellars in the heart of the Latin Quarter and invites you to try massages while floating on water. Here is one of the most thrilling experiences in town. [Read more]




Cheval Blanc Paris Dior Spa opens
Cheval Blanc Paris, the famous and highly awaited hotel set in the former Samaritaine, unveils the first DIOR SPA. Open to all starting from September 7, 2021, this Spa provides you with a whole range of treatments for an enchanted break. Extend this break with the magnificent and huge 98.42ft-long swimming pool! [Read more]




Climb Up, France's biggest climbing gym opens in Paris – our pictures
Climbing friends, here is the news you have all been waiting for! As lockdown is lifted, starting from May 19, 2021 for children and from June 9, 2021 for adults, France's biggest climbing gyms – Climb Up – opens. A huge and brand-new complex designed as a genuine place of life, set avenue de la Porte d'Italie in Paris 13th arrondissement, likely to delight all climbing and block fans. [Read more]




Indicali, the latest brand intending to bring CBD to smart districts
Indicali is the brand-new CBD brand coming to the smartest districts in Paris. One can discover this relaxing molecule in several ways, especially in wellness with cosmetics and food, to twist your homemade dishes. [Read more]




Mont Kailash Spa, a Tibetan spot devoted to wellness in Paris
Looking for a place to escape to? We have fond a great spa so that you can relax in Paris! Welcome to Spa Mont Kailash, the wellness spot providing you with Tibetan treatments. [Read more]




Super Sunday 2021-2022 at Vincennes – Hippodrome de Paris for free
Hippodrome Paris-Vincennes relaunches the family Super dimanches (Super Sunday) until February 27, 2022. Planned for this good deal for a fun Sunday out with the kids? Sulky, merry-go-round, playground areas, races and crêpes to make the entire family happy. [Read more]




Christmas 2021 at the Parc Zoologique de Paris
For the Holiday season, from December 18, 2021 to January 2, 2022, the Parc Zoologique de Paris expects children with lovely free entertainments as well as three special evenings. [Read more]




My Dreamland, the first family entertainment center in France!
Sponsored - My Dreamland is a full family-friendly experience to enjoy. An indoor theme park fitting children from 6 months to 12 years, a restaurant, and a laser game room, for a unique experience filled with entertainments in immersive environments and a unique décor, as well as educative, artistic, psychomotor and sensory activities set only 30 minutes from Paris! [Read more]