Published by Cécile D., My B., Rizhlaine F. · Photos by My B. · Published on 12 August 2022 at 19h05
August means summer in Paris and farniente! Parisians are out of town but you still have plenty of occasions to go out, have fun and relax in Paris.
It is well-known, Paris in August is the perfect moment of the year to rediscover the French capital without Parisians. And yet, the City of Lights do not lack entertainments! Make the most of festive events and super good deals all summer long! Between refreshing outings, festivals, open-air outings, and amazing nighttime shows, here are the best outings to enjoy in August in Paris!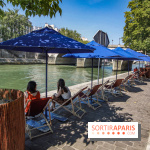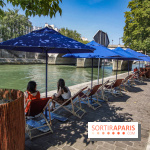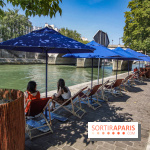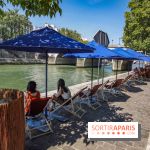 Paris-Plages 2022, dates and program
Paris-Plages is back this summer, from July 9 to August 21, 2022, by the Seine and at the Bassin de la Villette. Entertainments, deckchairs, swimming sessions and relaxation await for a great summer in Paris. [Read more]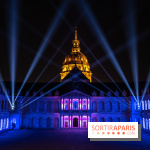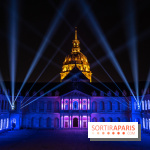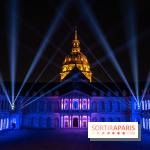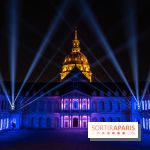 Nuit aux Invalides 2022 in Paris: the Napoleon light and sound show returns -tickets
Nuit aux Invalides, or Night at the Invalides, is THE wonderful light and sound show in Paris this summer. The organization announces the show is back from July 16 to September 1, 2022, to take us back to Napoléon Bonaparte's history. A magnificent show to book now! [Read more]




Open-air movie theater in La Villette 2022, program
La Villette open-air film festival will be back from July 20 to August 21, 2022 in Paris. On the menu: a month of free movie screenings on La Villette lawn, themed on dancing! [Read more]




Star-gazing Nights 2022 in Paris and Ile de France
Star-gazing Nights are back on Friday August 5, Saturday 6, and Sunday 7, 2022. For a weekend, astronomes invite curious people to look up and gaze at the stars, for a wonderful moment of sharing, even in Paris and Île-de-France! [Read more]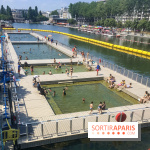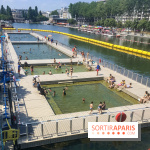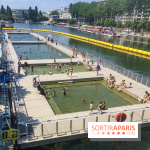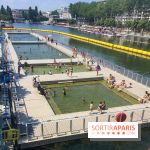 Swimming and Beach Areas in Paris and Ile-de-France this summer 2022
There are beaches and swimming areas in Paris and the region! That is why Sortiraparis has done the work for you, putting together this list of beaches along lakes, rivers, pools or any other body of water of water where you can cool off and relax in the sun this summer 20222. Paris can also be your next beach resort destination! [Read more]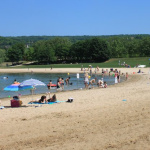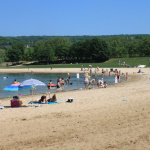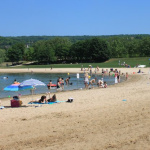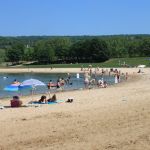 Outdoor activities centers in Ile de France
To feel on vacations without riding the train or driving for 2 hours, the perfect solution is the outdoor activities centers! These artificial beaches are great to sunbathe, swim like by the sea, but including not too expensive activities as a bonus. Parisians or tourists, here is a lovely and cheap solution… to enjoy some relaxing time near our capital. Sortiraparis tells you everything about the 12 outdoor activities centers in Ile de France where swims and entertainments await. [Read more]




Where to cool off this summer 2022 in Paris and Île-de-France?
Heatwave alert in Paris! It is hot in Paris, very hot, and in our own corner we looked the best spots to cool off in Paris. Movie theaters, swimming pools, beaches as well as bars and restaurants, we offer you the best of what Paris has to give in the summer. [Read more]




Visiting Paris: staple landmarks and unforgettable strolls
Feel like (re)discovering Paris? We have brought together the best spots to visit, from unmissable landmarks to the best-kept secrets to quirky places. They have it all to satisfy your curiosity! [Read more]




The most beautiful outdoor swimming pools in Paris and Île-de-France
Is there something more pleasant than bathing in the open air and bask in the sun when it is out? Sortiraparis gives you the list of outdoor swimming pools open in Paris and its Île-de-France. Here is a good way to relax and have fun outside and soak in vitamin D thanks to the sun. [Read more]
August 15-special




Why is August 15th a public holiday in France? Origin and story of the Assumption
This Monday August 15, 2022 is the Assumption. Alongside other celebrations such as Christmas, the Ascension and All Saints' Day, the Assumption is celebrated by many Catholics every year. But do you know the story and origin behind this public holiday in France? Let us tell you more about it. [Read more]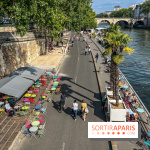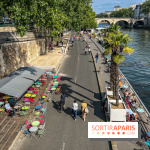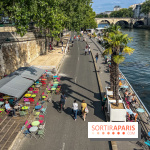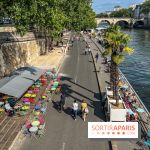 What to do on this Monday August 15, 2022, public holiday, in Paris?
What are we doing this Monday August 15 in Paris, on the Assumption? Between museums, open-air exhibitions, shopping spree, entertainments, tours and strolls or good deals, here are ideas to go out clever without ending up holding air. [Read more]




August 15, 2022: Exhibitions, museums and monuments open on Assumption Day in Paris
Good news for art fans: a lot of museums and monuments in Paris are open on Monday August 15, 2022, public holiday in France. To make the most of this gorgeous day, here are a few exhibition and places to visit ideas. [Read more]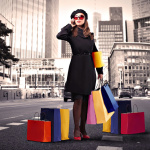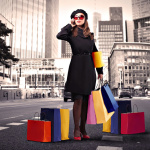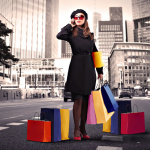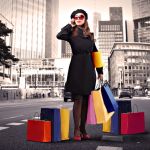 Shopping malls opening hours on the Assumption, August 15, 2022, in Paris and Île-de-France
Need to go shopping on Monday August 15, 2022? Check the opening hours of shopping malls for a serene spree in Paris and Île-de-France! [Read more]
Museums and exhibitions:




Free museums and monuments this Sunday September 4, 2022 in Paris
Which museum can you visit for free on the 1st Sunday of the month, namely Sunday September 4, 2022, in Paris? We are delighted to enjoy our early month ritual: discovering a museum or monument free of charge! [Read more]




Free museums and monuments in Paris and Ile de France
Looking for a free museum in Paris? Musée des Beaux-Arts, Musée d'Art Moderne, Musée de l'Aviation, Musée des Arts Asiatiques, over 20 museums are free of charge, all year round, so, discover them! [Read more]




August 2022's exhibitions in Paris and Île-de-France
Do you happen to be in Paris this August 2022? It is time to enjoy this summer's museums and exhibitions. Very beautiful moments await, head to museums! [Read more]




Pierres Précieuses exhibition with Van Cleef & Arpels at Paris National Museum - last days
Paris National Museum of Natural History unveils the "Pierres Précieuses, des minéraux aux bijoux" (Gemstones, from minerals to jewels) exhibition co-curated with jeweler Van Cleef & Arpels. From the reopening of the museum, on May 19, 2021, to August 22, 2021, come and admire jewels made by Earth and carved by Men. [Read more]




Top 10 must-see monuments in Paris
Whether you're just in the French capital for a weekend, week or you simply want to rediscover Paris monuments, the editorial board has listed the top 10 must-see monuments in Paris. Want to know more about the city history? Keep reading. [Read more]
Walks: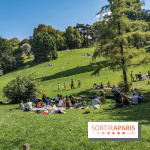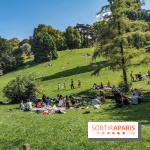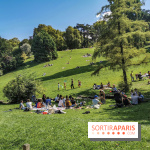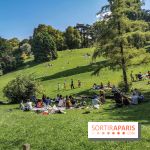 Picnicking in Paris this summer 2022: the best sposts in town!
Sunny days are back, and we want to go out and enjoy a picnic. Whether you are into classic or quirky places, Paris is filled with spots where to picnic peacefully or along with many people and meet other fans of tablecloth and wicker basket to put on the grass. Let us browse the best spots! [Read more]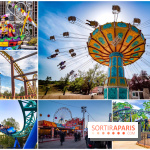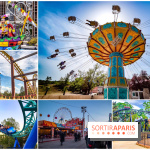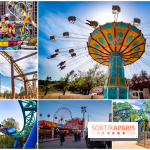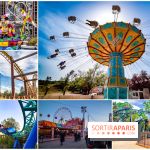 Guide 2022 to theme parks and funfairs in Paris and around
Feel like enjoying a few rides? With your family or friends, theme parks and other fairs are unmissable outings, and there are several of them in Paris and its surroundings. Discover the programs for this season 2022. [Read more]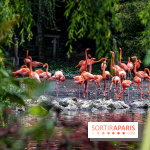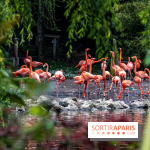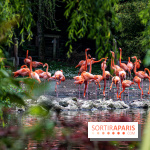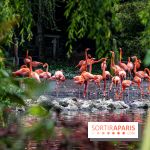 Guide 2022 to zoos, aquariums, and menageries in Paris and its surroundings
Looking to go away and meet animals in their environment? Let us meet in the different zoos and menageries in Paris and the region or further, and if you do not know where to go, we have got covered! Here is a great guide to help you make your choice. Vincennes, Thoiry, Jardin des Plantes… As many opportunities to learn more about nature. [Read more]




Intense heat: more parcs and gardens open all night long this summer in Paris
Needing to cool off in the night to bear with the heat in Paris? 140 parks are already available 24/7 , and Paris City Hall will open 4 more until midnight, from Friday July 1 to Sunday September 4, 2022. Genuine gardens of freshness, they will provide nightowls with an "oxygen bubble"! [Read more]
Leisures: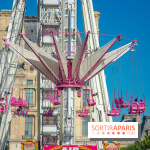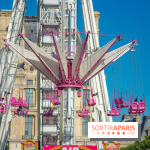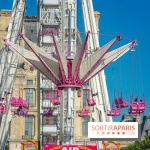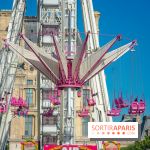 Tuileries funfair 2022, dates of the funfair in the heart of Paris
The Tuileries funfair, the famous human-sized family-friendly funfair in the heart of Paris within the Tuileries garden, is back from Saturday June 25, to Sunday August 28, 2022. Did you miss merry-go-rounds and donuts? This is time to treat yourself! [Read more]




VR activities in Paris
Virtual reality and games of all kinds fans, are you looking for a place to satisfy your geek passion? Or maybe you just want to travel? We offer you a guide for VR activities in Paris, to live experiences out of the beaten paths. [Read more]
Sport:




Let's Jump Paris Sud, the biggest Trampoline Park in Europe!
Europe's biggest Trampoline Park reopened this past June 9, 2021 in Palaiseau. Let's Jump Paris Sud – Massy Palaiseau covers 4,5000 sqm and features many sport and fun activities, a Ninja Warrior course and an indoor tree-climbing path. On your marks, get set, jump! [Read more]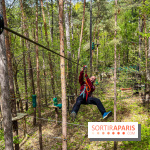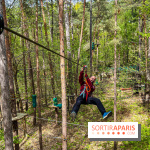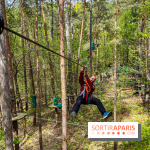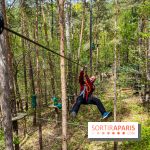 The tree climbing sites in the Ile-de-France region
The Ile-de-France is full of dense forests with numerous tree climbing adventures' facilities. Just like a true adventurer, you can go prove just how smooth and agile you are (worthy of a true monkey, I bet). Here is a list of the best tree-climbing adventures' facilities (aka accrobranche [Read more]
Shows:




Night Fountains Shows 2022 at the Palace of Versailles: a magical tour with a firework show
Night Fountains Shows are back on Saturdays from June 11 to September 17, 2022, as well as July 14, at the Palace of Versailles. At nightfall, musicians and technicians tune to make you relive Louis XIV's parties thanks to pyrotechnic effects and lit water jets… A show you should experience at least once in a lifetime! As a bonus, this year, two exceptional nights await: the Nocturnes de Feu on Monday August 15 and the Nocturnes Electro on Saturday September 24. [Read more]




Fountains Shows of the Palace of Versailles 2022: a poetic outing you do not want to miss
The Musical Fountain Shows and the Musical Gardens of the Palace of Versailles are coming back in the gardens fountains and pools for a new season. From April 2 to October 30, 2022, enjoy strolls around the estate thickets and fountains in a magical atmosphere worthy of Louis XIV. [Read more]
Restaurants and bars: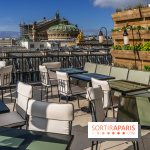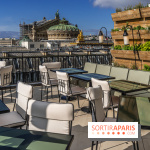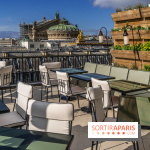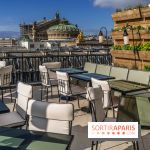 Most Beautiful Terraces in Paris
Sunny days are here again and summer will be here before you know it! So what could be more appropriate than enjoying the city's terrace spaces? For a little spot surrounded by greenery, an unobstructed view of the Paris rooftops or secret spots, we have it all in this guide to Parisian terraces! [Read more]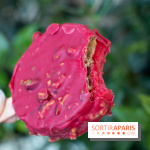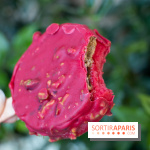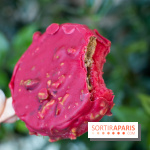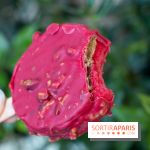 Where to have a tasty ice cream in Paris? The best ice cream parlors in Paris
How about making the most of sunny days and the warmer weather to discover what Paris ice cream parlors have in store? [Read more]




Hip and Trendy Places to Chill in Paris
Paris in summer can get hot, and sometimes very hot. So if you're in the city and want to cool off with a drink, chill out and find an escape, you're in luck. Paris is full of hip and trendy places to do just that. Whether it's along the Seine river, with your toes in the sand, stretched out on a deck chair on the terrace or behind a foosball table, all of the places where you can chill out in Paris are right here in our guide! [Read more]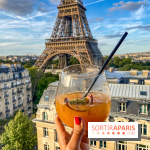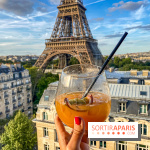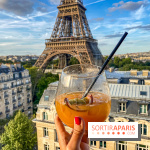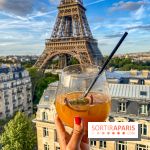 This summer's best rooftops in Paris
In Paris, rooftops are now a must. These spots set high allow you to sip a good drink or enjoy tasty dishes while enjoying a view on the roofs of the French capital! To discover them, keep reading! [Read more]




The best terraces by the Seine in Paris
In Paris, barges, open air cafés and terraces take over the Seine riverbanks as soon as sunny days are here. Let's find you the perfect spot for a drink by the water, shall we? [Read more]




Lush terraces in Paris
Choosing a quiet place to have a drink or grab a bite isn't always easy in Paris. And yet, there are many terraces and small corners of heaven, ideally hidden in the French capital. Here, engine and horn sounds are off and we can hear birds chipping and trees creaking. Like in the countryside... Let's go green, friends, shall we? [Read more]




The most mouthwatering terraces in Paris
A beautiful terrace for foodies in Paris? It's a big yes for us! We give you all the best addresses to enjoy a sweet or even a savory treat in the sun. [Read more]




The best milkshakes in Paris
Is there anything better than an ultra-fresh milkshake to sip on a hot summer day? Not a lot, to say the least! Looking for a nice milkshake in Paris? Keep reading! [Read more]




The best tearooms in Paris
Feel like gathering your friends around a lovely cup of tea (or a tasty coffee) and a delicious pastry? Head to one of our favorite tearooms in Paris to excite your taste buds and spend a delightful moment in the French capital! [Read more]




The best places for an afternoon snack in Paris!
A gourmet break in Paris is just perfect with terraces and cozy addresses open all afternoon long. With the critically acclaimed top pastry chefs, we can brag about having very tasty gourmet breaks in Paris! [Read more]




The best cocktail bars in Paris
Feel like making your taste buds tremble with cocktails as surprising as delicious? Feel like knowing the best places to enjoy incredible beverages created and made by genuine bartenders? Let's discover now our best cocktail bars in Paris. [Read more]