Published by Julie M. · Photos by My B. · Published on 24 May 2022 at 14h58
What do to this Saturday May 28, 2022? Sortiraparis comes along with you every day to tell you more about outings to enjoy on your own or with your family in Paris and Île-de-France. Keep reading to find out more about what to do on Saturday May 28, 2022.
This Saturday May 28, 2022:
Unmissable
Exhibitions




Wonderland exhibition at the Montreuil Maison Populaire
From May 25 to July 15, 2022, Montreuil Maison Populaire invites you to discover artist Julia Scher's latest exhibition, Wonderland. [Read more]




May 2022's free exhibitions in Paris and Île-de-France
What are May's free exhibitions in Paris? Here are cultural good deals to enjoy this spring in the city! [Read more]




Marcel Proust, du côté de la mère, the exhibition at the Musée d'Art et d'Histoire du Judaïsme
Sponsored - The "Marcel Proust, du côté de la mère" exhibition is the first event in France presenting the artist in the light of his Jewishness. Paintings, drawings, engravings, works enabling to discover this exclusive topic through themes relating to family ties and Proust's "worlds", as well as his commitments. Running from April 14 to August 28, 2022. [Read more]




From La Hune with love, Melody Gardot's (free) photo exhibition
Melody Gardot expresses her talent through music and photography just as well. The American jazz singer displays her photographs at the La Hune gallery. A free exhibition called "From la Hune with love", running from May 24 to September 30, 2022. [Read more]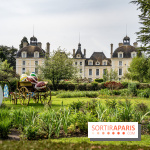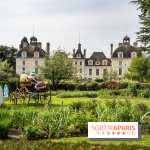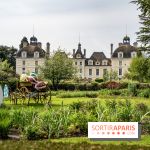 Long Ascension weekend: museums and monuments open on public holiday Thursday May 26, in Paris
Another public holiday in France, another occasion to enjoy beautiful museums and monuments near you: this Thursday May 26, 2022 is the Ascension. But which cultural places open on this public holiday? Keep reading! [Read more]
Shows & Fairs




The Lion King musical at Paris théâtre Mogador extended for a 2nd season
Hakuna Matata! The Lion King musical is back to Paris théâtre Mogador, 10 years after its latest performance at the theater. Even though the show was said to start from September 2020, because of the coronavirus epidemic, it is postponed to Fall, 2021. The show has been extended for a second season already and will be performed until December 31, 2022. [Read more]




Oh My God She's Parisian by Julie Collas at BO St Martin
Hhumorist Julie Collas is still headlining Theatre Bo Saint-Martin with "Oh My God She's Parisian!" her 100% English-speaking one-woman-show where she makes fun of Parisians' flaws! Running until June 25, 2022. [Read more]




How to become a Parisian in one hour? At Théâtre des Nouveautés
Olivier Giraud will once again perform his show, "How to become a Parisian in one hour?", that is now a classic of Parisian humor in English at Théâtre des Nouveautés. Performances are to take place until June 30, 2022. [Read more]
Restaurants




Doppio Malto, the Italian brewer king of braised meat at La Défense Les 4 Temps shopping mall
Calling all craft beer and meat fans! Doppio Malto, Italian brewer and restaurant specialized in beer and braised meat invites you to discover their new venue in the heart of La Défense Les 4 Temps shopping mall, open since April 13, 2022. A great venue we tried… Let us tell you more about it! [Read more]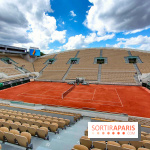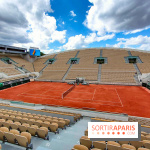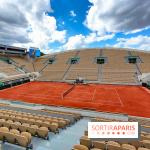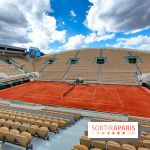 French Open 2022: restaurants near the stadium you can eat in during the tournament
The French Open or Roland-Garros tennis tournament is back to Paris until June 10, 2022, for tennis fans' greatest joy. If you are looking for a great spot to have a break at between two games, come along and discover the best restaurants to eat by the Parisian stadium. [Read more]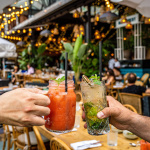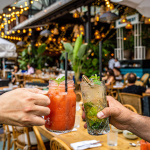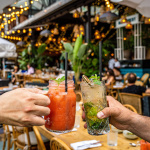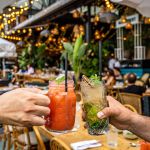 Quai Ouest restaurant, the festive brasserie terrace featuring BBQ and fun
Quai Ouest, the famous floating restaurant in Saint-Cloud, underwent a makeover, and enjoys a new menu to appeal you even more. With its huge seaside guinguette-inspired décor, its new indulging menu, its BBQ Wednesday offer, live music and entertainments for kids on Sundays, this is the perfect location for friends and family. [Read more]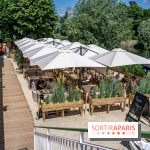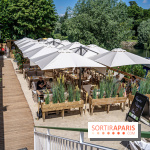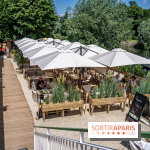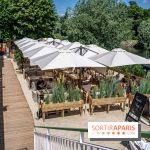 Maison Louveciennes's Beach Club beach terrace
How about enjoying a beach-inspired terrace? Head to Maison Louveciennes in Yvelines to chill by the water, a mojito in hand. [Read more]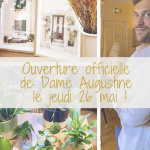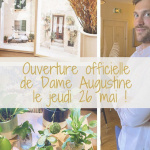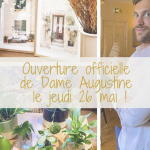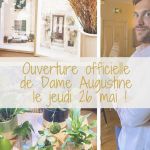 Dame Augustine, Top Chef France 2022 Lilian Douchet's new restaurant
Lilian Douchet – who competed in Top Chef France 2022 – opens his new restaurant in Paris, called Dame Augustine. Starting from May 26, go and discover this restaurant likely to be both indulging and elegant. [Read more]
Coffee & tea time




Ciao Roue: the very indulging concept devoted to wheel cake in Paris 3rd arrondissement
Are you looking for new travel-inducing flavors? Run to Paris 3rd arrondissement and discover Ciao Roue and their indulging concept focusing on wheel cake, the famous Taiwan cake! [Read more]




Summer 2022: iced coffee, iced tea and iced chocolate… our favorite places in Paris
Coolness alert! As a heatwave is striking Paris, we all dream of a very fresh drink to reload. Coffee shop or tearoom, there are plenty of places serving something to cool off and a bit. Iced coffee, iced tea or iced chocolate… what will you have? [Read more]




Guide to the best milkshakes in Paris
Is there anything better than an ultra-fresh milkshake to sip on a hot summer day? Not a lot, to say the least! Looking for a nice milkshake in Paris? Keep reading! [Read more]




Pablo Cheese Tart, the first Japanese tart store in Paris
Pablo Cheese Tart, the famous and successful Japanese store comes to Paris. Forget American style cheesecake tarts, Pablo Cheese Tart serves jiggly tarts coming in plenty of flavors, as well as boba teas to discover. [Read more]




A dessert and ice cream train comes to a Big Mamma Food Court in Paris!
This summer in Paris, the Big Mamma group unveils an uncommon concept at the Felicità: a dessert and ice cream train is now here to help sweet-toothed patrons in this scrumptious food court! [Read more]
Bars




Peninsula Paris rooftop bar and breakfast serving gorgeous views
Looking for a beautiful rooftop in Paris? Peninsula Paris terrace bar – open to all without prior booking – is now available. It is time to go touch the clouds and enjoy a delicious cocktail with veggie tapas while enjoying the city. [Read more]




This Izakaya in Paris serves French draft sake
Wakaze, sake brewer set in France opens an eponymous izakaya and sake bar in Paris. This place especially serves draft sake brewed in France along with ostumami (aka Japanese tapas). [Read more]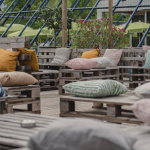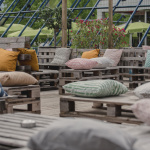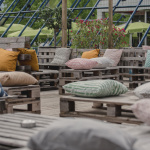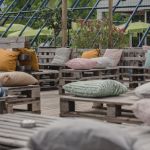 Papa Cabane: Paris beautiful summer terrace returns
Good news! The beautiful and large 1000-sqm terrace set just behind Paris Accor Arena is back. Meet from Wednesday to Saturday until late August to (re)discover Papa Cabane's very pleasant concept! [Read more]




Hidden terraces in Paris for the summer 2022
How about discovering Paris hidden terraces? In these authentic and secret gardens, you can chill out and relax in the sun and in peace. [Read more]




Cabanon Perché, summery rooftop by Terrass Hotel and fantastic views on Paris and the Eiffel Tower
Cabanon Perché is the summer rooftop by Terrass" Hotel. On the menu, an exotic terrace taking us to the South since May 19, 2022. Seaside vibe, gin cocktails and seafood, the beach is back! [Read more]
Sport & wellness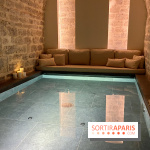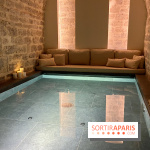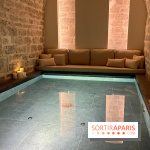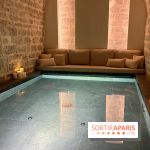 A wellness ritual for two and romantic floating bath in an aquatic spa in Paris
Clemens is the first aquatic spa in Paris. And good news for couples, the wellness center provides fabulous rituals for two to enjoy a great massage, hand in hand, before enjoying the pools in the ancient vaulted cellars of the Latin Quarter. [Read more]




Antoine B., pop hair salon & repairing and relaxing Tokio Inkarami care
At the Antoine B. hair salon, discover innovative hair cares including the Tokio Inkarami care giving strength and shine to your locks. [Read more]




The most beautiful outdoor swimming pools in Paris and Île-de-France
Is there something more pleasant than bathing in the open air and bask in the sun when it is out? Sortiraparis gives you the list of outdoor swimming pools open in Paris and its Île-de-France. Here is a good way to relax and have fun outside and soak in vitamin D thanks to the sun. [Read more]




Guide to races 2022 in Paris
Athletes and runners are expected all year around to enjoy the many races and marathons held in Paris and Île-de-France. And for those who do not know what to start with or wish to save dates, here is a list of races scheduled in 2022 in Paris. [Read more]




Original races 2022, in Paris and Île de France
Running is riding high and comes with original races! Rolling in the mud, running as a team, running while being chased by clowns… There is something for everyone. Will you be able to take up these crazy races? Discover a selection of the program 2022, in Paris and its surroundings. [Read more]
Shopping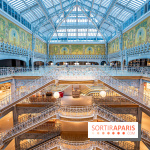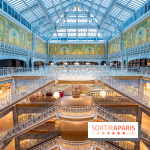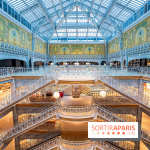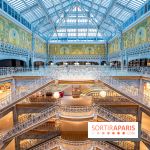 La Samaritaine goes to the seaside in Paris: entertainments calendar!
A summer wind blows on the La Samaritaine! From May 18 to August 30, 2022, the Parisian department store takes you to the sea with a great calendar of holiday-inspiring free entertainments. Sand sculpture, photocall and giant deckchair, here is what to expect! [Read more]




Nature takes back her right at Galeries Lafayette Champs-Elysées!
Sponsored - For sunny days, the Champs-Elysées Galeries Lafayette invite nature to the city in a radical and contemporary spirit held until May 29! [Read more]




Mazette, the first DIY creative lab in Paris
Mazette is the new place to be for creative people in Paris! DIY fans, you will be happy with this creative lab where you can try your hand at crocheting, knitting, drawing and jewel-making! [Read more]




Herbarium, the first botanic concept-store to discover in the heart of the Marais
The Herbarium brand will open their first botanic store on April 9, 2022, in the heart of the Marais, providing DIY workshops, know-how and a store corner, in a very green spirit! [Read more]




Bouclette.co, the hair salon elevating your wavy, curly and kinky hair
If you have wavy, curly or kinky hair, I know you may be running away from hair salons for years! But Bouclette.co is here to attend to your locks as they deserve, in the heart of the Halles area. [Read more]
Outings




Paris Vincennes Parc Floral, magnificent gardens and entertainments
The Parc Floral is the biggest park in Paris after the Bois de Boulogne, set within walking distance from the Château. In addition to his superb greenery, this is a giant park featuring playgrounds for children, miniature golf, four-wheeled bicycle rides, exhibitions-sales, shows, butterfly greenhouse and many more gems. [Read more]




Paris Generali Balloon at the Parc André Citroën
Flying over Paris in a balloon is possible since 1999 on the pitch of the Parc André Citroën with the "Ballon de Paris" now known as the "Ballon Generali". To enjoy views, get a breath of fresh air and amaze children, enjoy an original ride in the world's biggest balloon. [Read more]




Candlelit evenings 2022 at the Châteaux de Vaux le Vicomte with firework show!
Château de Vaux le Vicomte's candelit evenings promise a magical moment to experience with your close ones. On the menu, a nighttime tour lit by 2,000 candles, water displays, romantic stroll in the gardens to baroque music, and even a firework show! An enchanting break to enjoy from May 14 to October 1, 2022. [Read more]




Where to cool off this summer 2022 in Paris and Île-de-France?
Heatwave alert in Paris! It is hot in Paris, very hot, and in our own corner we looked the best spots to cool off in Paris. Movie theaters, swimming pools, beaches as well as bars and restaurants, we offer you the best of what Paris has to give in the summer. [Read more]




Parks with splash pads and water misters in Paris
Are you looking for water sprays or splash pads to cool off when it is hot in Paris? Sortiraparis gives you the list of spots where it feels good to run through the water and have fun with the water games. [Read more]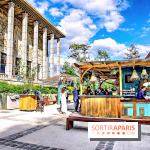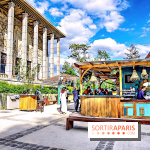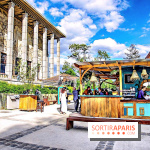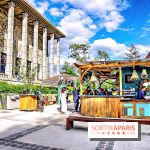 Summer 2022's kids-friendly terraces in Paris
You may be wondering where to go to the city with your kids. Lush terrace, solidarity-driven terrace or bucolic terrace… Here are terraces 2022 to enjoy with your children! [Read more]




Summer 2022: how to cool off with children in Paris
It is hot, and even very hot. Are you looking for a place to stay cool with children this summer in Paris? Here are the best ideas to stay cool or cool off when you have kids. [Read more]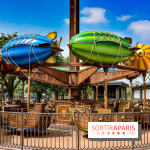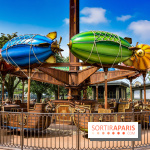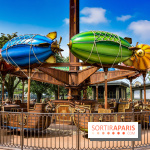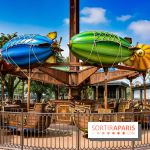 Jardin d'Acclimatation, the theme park in the heart of Paris
Paris Jardin d'Acclimatation welcomes you for moments of fun and relaxation. This family-friendly theme parks provides 40 rides for toddlers starting from 1, a petting zoo, and restaurants by the Bois de Boulogne at the gates of Paris. [Read more]




The Louvre opens the Studio, a new place for children and families
Calling all young art lovers, the Louvre opens the Studio for exclusive workshops about the ongoing exhibitions. Alone or with their families, children can discover many art practices and have fun while learning a lot. [Read more]




My Dreamland, the first family entertainment center in France!
Sponsored - My Dreamland is a full family-friendly experience to enjoy. An indoor theme park fitting children from 6 months to 12 years, a restaurant, and a laser game room, for a unique experience filled with entertainments in immersive environments and a unique décor, as well as educative, artistic, psychomotor and sensory activities set only 30 minutes from Paris! [Read more]
See you tomorrow for more outing ideas!