Published by Julie M. · Published on 15 August 2022 at 20h10
Sortiraparis has found the best free outing ideas or very affordable deals to enjoy this weekend, on August 19 to 21, 2022, in Paris and Île-de-France.
Many new affordable outings are available this weekend, from August 19 to 21, 2022. Sortiraparis gives you their selection of free or affordable outings to make the most of the weekend!
Sortiraparis gives you the best of good deals of the weekend, on Friday August 19, Saturday 20, and Sunday 21, 2022
Unmissable events of the weekend:




What to do this Saturday August 20, 2022, in Paris and Île-de-France
What do to this Saturday August 20, 2022? Sortiraparis comes along with you every day to tell you more about outings to enjoy on your own or with your family in Paris and Île-de-France. Keep reading to find out more about what to do on Saturday August 20, 2022. [Read more]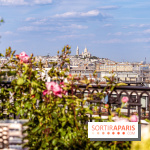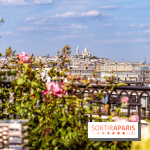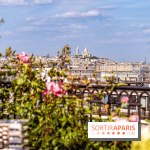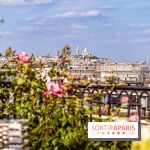 What to do this Sunday August 21, 2022, in Paris and Île-de-France
What do to this Sunday August 21, 2022? Sortiraparis comes along with you every day to tell you more about outings to enjoy on your own or with your family in Paris and Île-de-France. Keep reading to find out more about what to do on Sunday August 21, 2022. [Read more]




What to do this Friday August 19, 2022, in Paris and Île-de-France
What do to this Friday August 19, 2022? Sortiraparis comes along with you every day to tell you more about outings to enjoy on your own or with your family in Paris and Île-de-France. Keep reading to find out more about what to do on Friday August 19, 2022. [Read more]
Strolls and walks of the weekend in Paris: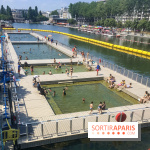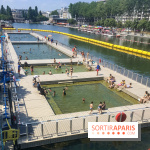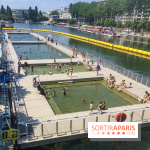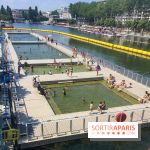 Swimming and Beach Areas in Paris and Ile-de-France this summer 2022
There are beaches and swimming areas in Paris and the region! That is why Sortiraparis has done the work for you, putting together this list of beaches along lakes, rivers, pools or any other body of water of water where you can cool off and relax in the sun this summer 20222. Paris can also be your next beach resort destination! [Read more]




This summer 2022's open-air exhibitions in Paris and Île-de-France
How about treating ourselves to an open-air exhibition this summer 2022 in Paris? What is best with summer in Paris – and the Paris area – is the wonderful strolls to enjoy in the streets and parks, to discover the current open-air exhibitions. Here are this summer's best places to enjoy art and sun. [Read more]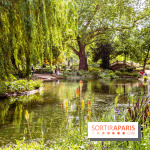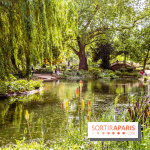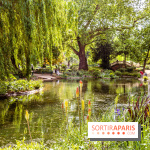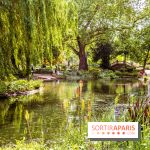 The most beautiful parks and gardens in Paris and its area
Paris is filled with wonderful gardens and parks, green settings inviting you to relax, far from the city's hustle and bustle. Here are the most beautiful green places in the city and in Île-de-France! [Read more]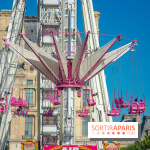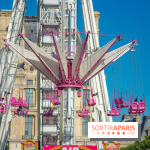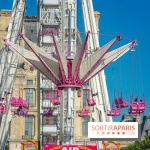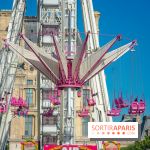 Tuileries funfair 2022, dates of the funfair in the heart of Paris
The Tuileries funfair, the famous human-sized family-friendly funfair in the heart of Paris within the Tuileries garden, is back from Saturday June 25, to Sunday August 28, 2022. Did you miss merry-go-rounds and donuts? This is time to treat yourself! [Read more]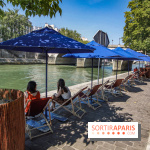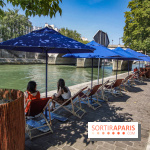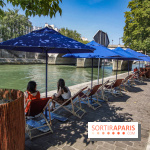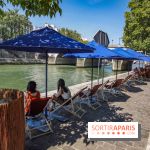 Paris-Plages 2022, dates and program
Paris-Plages is back this summer, from July 9 to August 21, 2022, by the Seine and at the Bassin de la Villette. Entertainments, deckchairs, swimming sessions and relaxation await for a great summer in Paris. [Read more]




10 free or cheap rooftops to get a breath of fresh air and the best views in Paris
A free (or almost) and fabulous rooftop? Whether you are looking for fresh air during a heatwave or simply looking for one of the most beautiful viewpoints to admire Paris without breaking the bank, here are 10 great ideas to have the best spots overlooking the city without ending up broke. [Read more]
Exhibitions of the weekend in Paris:




Unmissable exhibitions running in Paris and Île-de-France
Every month, museums and galleries in Paris and Île-de-France display always more exhibitions. To help you choose your next outing in this host of options, we have selected a few exhibitions you need to visit in August 2022. [Read more]




Free museums and monuments in Paris and Ile de France
Looking for a free museum in Paris? Musée des Beaux-Arts, Musée d'Art Moderne, Musée de l'Aviation, Musée des Arts Asiatiques, over 20 museums are free of charge, all year round, so, discover them! [Read more]
Concerts and shows of the weekend:




Paris Jazz Festival 2022 at the Parc Floral: lineup of the free nighttime shows
Paris Jazz Festival is back to the Parc Floral from June 29, to September 7, 2022, always featuring so many musical talents to discover in a bucolic setting. Here is the lineup of the free nighttime shows! [Read more]




Classique au Vert festival 2022: program of the free concerts in Paris Parc Floral
The Classique au Vert festival returns from June 29 to September 7, 2022, in the heart of Paris Parc Floral. Classique au Vert invites music lovers and neophytes to enjoy good tempo and great weather with famous and rising artists. [Read more]
[midroll]
Shopping in Paris this weekend:




Dior Paris 30 Montaigne, store – museum, café and restaurant, opens
The iconic Dior location set 30 Avenue Montaigne reopens and unveils a new face. Renovated and redesigned, here is a place likely to delight all fashion addicts, as well as foodies looking for an indulging café or sophisticated restaurant. [Read more]




Chercheminippes, the second-hand institution in Paris: shopping and home bargain
Chercheminippes is one of the oldest second-hand concepts you can find in Paris. With five stores along the rue du cherche-midi, you can find pieces from great brands, as well as furniture and decoration for a lesser cost. And you can even enjoy a give away your clothes to give them a new lease of life! [Read more]




Champs-Elysées Galeries Lafayette celebrate French creation with the French Touch operation
Sponsored - This summer, from July 5 to August 31, the Champs-Elysées department store shines a light on a selection of iconic or emerging French labels. From Lancel to "Fabriqué à Paris" labellized goods, Galeries Lafayette switches to blue, white, red. [Read more]
Having a drink or a bite in Paris this weekend:




Restaurants open in August 2022 in Paris: great ideas
Do you happen to be in Paris in August 2022? Be happy! This is the occasion to roam around the streets in peace and enjoy a quality restaurant. For yes, several eateries in Paris have decided to stay open all summer and we are very delighted! Here are Paris restaurants open in August! [Read more]




The best Italian restaurants in Paris, our heart-stopping selection!
Do you enjoy Italian cuisine? Then, grab your notebook: We tell you everything about the best Italian restaurants in Paris! [Read more]




Where to eat for under €15 in Paris? Affordable restaurants to enjoy
It is possible to eat well and cheap in Paris! And to prove it, we have selected some of our favorite restaurants where you can eat for under €15. [Read more]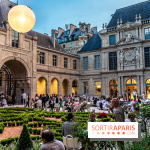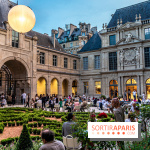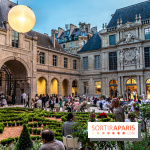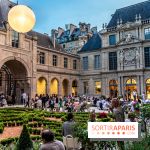 Fabula, Thibaut Spiwack's ephemeral restaurant at Paris Musée Carnavalet
Fabula, here is the name of Top Chef France contestant Thibaut Spiwack's ephemeral restaurant settling from May 6, 2022 to October within the Musée Carnavalet. [Read more]




Restaurant and café terraces hidden in gardens that we love
With the warmer weather, we want to go to the countryside and unearth great cafés and lush restaurants a tad confidential. Between museum terrace or sunny terrace nestled in a fabulous park or garden, here is our selection of great deals to relax and enjoy the sun. [Read more]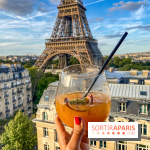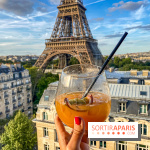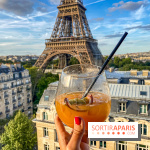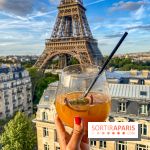 The most beautiful rooftop terraces in Paris this spring-summer 2022
In Paris, rooftops are now a must. These spots set high allow you to sip a good drink or enjoy tasty dishes while enjoying a view on the roofs of the French capital! As sunny days are back, here are the best places to enjoy this spring-summer 2022! [Read more]




August's best terraces in Paris
Are you looking for a terrace to soak vitamin D up? Let us browse the terraces in Paris open in August 2022. To have a bite or a drink, there are always great places in Paris. [Read more]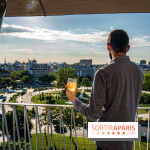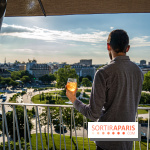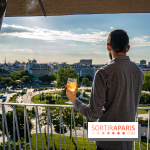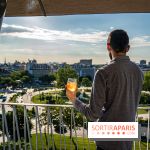 An inexpensive rooftop in Paris? Our perched and affordable selection
Who said Paris rooftops were always prohibitively expensive? We will prove them wrong giving you a selection of the best perched and affordable locations. Inexpensive deals are to be found here! [Read more]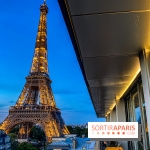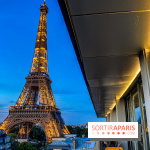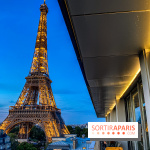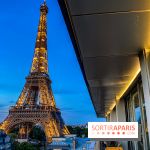 10ème Ciel, the temporary tapas and rooftop bar across the Eiffel Tower is back
How about getting on a one-on-one date with the Eiffel Tower? 10ème Ciel, here is the name of the temporary tapas bar, provided from July 9 to August 21, 2022, by the Pullman Tour Eiffel. [Read more]




Terraces by the Seine in Paris this spring-summer 2022
In Paris, barges, open air cafés and terraces take over the Seine riverbanks as soon as sunny days are here. Let us find you the perfect spot for a drink by the water, and make the most of the spring-summer 2022, shall we? [Read more]
Sports and wellness:




The most beautiful outdoor swimming pools in Paris and Île-de-France
Is there something more pleasant than bathing in the open air and bask in the sun when it is out? Sortiraparis gives you the list of outdoor swimming pools open in Paris and its Île-de-France. Here is a good way to relax and have fun outside and soak in vitamin D thanks to the sun. [Read more]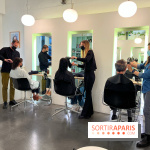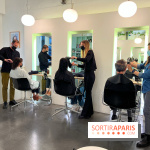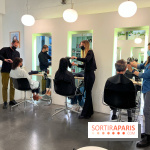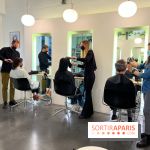 The best hair salons in Paris
Feel like getting a new hairdo? Mad at your usual hairdresser? Do not panic, we have got you covered with hair salons to meet your needs and when you will leave them, you will not be disappointed. [Read more]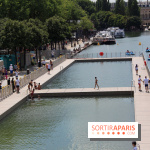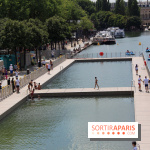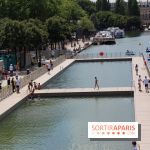 Paris Plages 2022: free open-air swimming pools at the Bassin de la Villette
It is official, the Bassin de la Villette is back for Paris Plages 2022, from July 9 to August 21! We will enjoy summer with 2 pools and 2 paddling pools of different depths set within the Bassin de la Villette by the Quai de la Loire. Swim to relax or to work out, in a summery atmosphere, and for free from 11 a.m. to 8:30 p.m. for free. [Read more]




France 2023 Rugby Tour: here is the program
From July 22 to November 12, 2022, the nine host cities of the Rugby World Cup 2023 open Rugby Villages to celebrate the event. On the menu: meet athletes, members of the Interior Ministry and from the Overseas Territories Ministry, enjoy tournaments and entertainments. [Read more]
Good deals coming up:




Free museums and monuments this Sunday September 4, 2022 in Paris
Which museum can you visit for free on the 1st Sunday of the month, namely Sunday September 4, 2022, in Paris? We are delighted to enjoy our early month ritual: discovering a museum or monument free of charge! [Read more]




Paris in September 2022 - The best outings to enjoy
Are you looking for something to do in Paris in September? School starts again, and between the European Heritage Days, the Fête de l'Huma, the car-free day, the La Parisienne race, the Techno Parade and more, you will be busy. [Read more]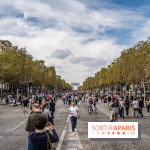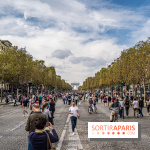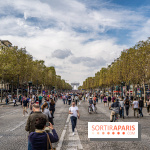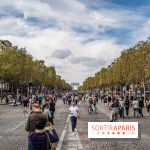 The Avenue des Champs-Elysées goes car-free on Sundays September 4 and 18, 2022
The Avenue des Champs Elysées will be only for pedestrians one Sunday per month. This is the perfect occasion to discover the world's most beautiful avenue in a new light and to take a selfie in front of the Arc de Triomphe without any car to ruin the scenery. This month, enjoy this days twice! Next events: Sundays September 4 and 18, 2022. [Read more]




Ganesh Chaturthi 2022 in Paris
Ganesh Chaturthi, the elephant-headed deity – Ganesha, celebrated every year in Paris 18th arrondissement is back on August 28, 2022. On the menu: religious celebrations and very colorful parade. [Read more]




K-Street Food 2022: the cultural and food event dedicated to Korea in Paris
On Saturday September 10 and Sunday 11, 2022, the Primetime association and Paris 15th arrondissement town hall join forces to host a new Korean street-food festivaledition. To discover in the Parc André Citroën, this event shines a light on Korean street culture. Food, concept store, art gallery, art performances... Get ready to travel to the Land of the Quiet Morning without even leaving the French capital city. [Read more]