Published by Julie M. · Published on 25 June 2022 at 11h37
Sortiraparis has found the best free outing ideas or very affordable deals to enjoy this weekend, on June 24, 25 and 26, 2022, in Paris and Île-de-France.
Many new affordable outings are available this weekend, from June 24 to 26, 2022. Sortiraparis gives you their selection of free or affordable outings to make the most of the weekend!
Sortiraparis gives you the best of good deals of the weekend, on Friday June 24, Saturday 25, and Sunday 26, 2022
Unmissable events of the weekend:




Marche des Fiertés 2022 (former Gay Pride): the LGBTQI+ walk is back in Paris, the route
The LGBTQI+ Pride formerly known as the Gay Pride is back this summer in Paris for the 2022 edition scheduled on Saturday June 25. This year, the parade will leave from the Station Michel Bizot in the 12th arrondissement, to walk all the way to the Place de la République. [Read more]




This weekend - June 24, 25 and 26, 2022 - in Paris and Île-de-France
What can we do this weekend (Friday June 24, Saturday 25, and Sunday 26, 2022) in Paris and Ile-de-France? A great program with Solidays, the LGBTQI+ Pride Walk, Summer sales, as well as exhibitions, walks, thrills, shopping and sport... You will have many ideas to enjoy this weekend, but please comply with health guidelines. Keep reading to find out what to do this weekend (June 24 to 26, 2022) in Paris and Île-de-France. [Read more]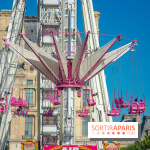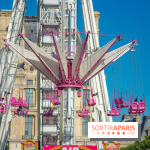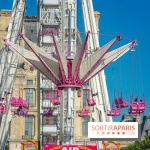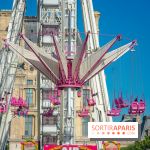 Tuileries funfair 2022, dates the funfair in the heart of Paris
The Tuileries funfair, the famous human-sized family-friendly funfair in the heart of Paris within the Tuileries garden, is back from Saturday June 25, to Sunday August 29, 2022. Did you miss merry-go-rounds and donuts? This is time to treat yourself! [Read more]




Paris Eiffel Jumping 2022 program
The Longines Paris Eiffel Jumping is back from June 24 to 26, 2022, on the Champ de Mars, at the foot of the Eiffel Tower. For 3 days, the best riders and horses in the world will face off in the middle of the French capital. [Read more]




What to do this Friday June 24, 2022, in Paris and Île-de-France
What do to this Friday June 24, 2022? Sortiraparis comes along with you every day to tell you more about outings to enjoy on your own or with your family in Paris and Île-de-France. Keep reading to find out more about what to do on Friday June 24, 2022. [Read more]




What to do this weekend, June 25 and 26, 2022, with children in Paris
What are we doing this weekend in Paris with children? These Saturday June 25 and Sunday 26, 2022, let us make the most of the beautiful weather and good deals in Paris to have fun with your family. [Read more]




What to do this Saturday June 25, 2022, in Paris and Île-de-France
What do to this Saturday June 25, 2022? Sortiraparis comes along with you every day to tell you more about outings to enjoy on your own or with your family in Paris and Île-de-France. Keep reading to find out more about what to do on Saturday June 25, 2022. [Read more]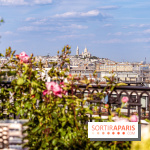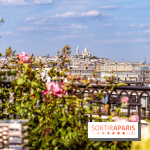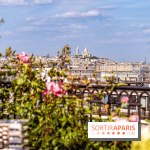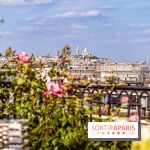 What to do this Sunday June 26, 2022, in Paris and Île-de-France
What do to this Sunday June 26, 2022? Sortiraparis comes along with you every day to tell you more about outings to enjoy on your own or with your family in Paris and Île-de-France. Keep reading to find out more about what to do on Sunday June 26, 2022. [Read more]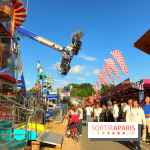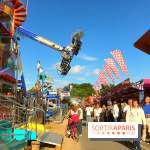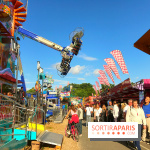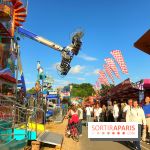 Fête des Loges 2022, the funfair in Saint-Germain-en-Laye returns
The Fête des Loges is back from June 24 to August 15, 2022 in the lovely forest of Saint-Germain-en-Laye. For over 300 years, thrilling rides, merry-go-rounds, shows and water play rides expect children and adults 20 minutes from Paris, in a charming setting accessible with public transit! Answer the question below to try and win your invitations! [Read more]




Philippe Conticini opens a temporary profiterole bar
Pastry chef Philippe Conticini returns with a new and temporary pastry bar. This year, from June 25 to July 16, 2022, he will make profiteroles to order! [Read more]
Strolls and walks of the weekend in Paris: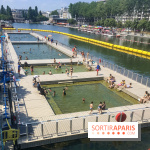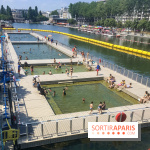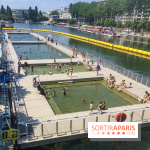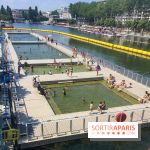 Swimming and Beach Areas in Paris and Ile-de-France this summer 2022
There are beaches and swimming areas in Paris and the region! That is why Sortiraparis has done the work for you, putting together this list of beaches along lakes, rivers, pools or any other body of water of water where you can cool off and relax in the sun this summer 20222. Paris can also be your next beach resort destination! [Read more]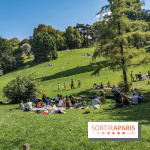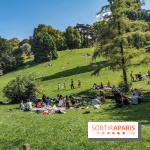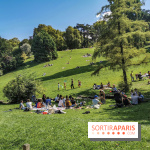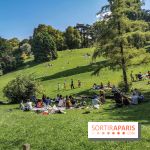 Picnicking in Paris this summer 2022: the best sposts in town!
Sunny days are back, and we want to go out and enjoy a picnic. Whether you are into classic or quirky places, Paris is filled with spots where to picnic peacefully or along with many people and meet other fans of tablecloth and wicker basket to put on the grass. Let us browse the best spots! [Read more]




To best places to sunbathe in Paris!
It is sunny and warm, and there you are, ready to sunbathe. We saw you coming, and therefore we give you our favorite sports to sunbathe in Paris! [Read more]




10 free or cheap rooftops to get a breath of fresh air and the best views in Paris
A free (or almost) and fabulous rooftop? Whether you are looking for fresh air during a heatwave or simply looking for one of the most beautiful viewpoints to admire Paris without breaking the bank, here are 10 great ideas to have the best spots overlooking the city without ending up broke. [Read more]
Exhibitions of the weekend in Paris:




June 2022's best exhibitions in Paris and Ile-de-France
Summer is here, the summer break is just around the corner... We want to go out and enjoy everything available in Paris and Île-de-France! And what if your next outing was an exhibition? Discover our selection of exhibits to enjoy this June 2022 in the area. [Read more]




Free museums and monuments in Paris and Ile de France
Looking for a free museum in Paris? Musée des Beaux-Arts, Musée d'Art Moderne, Musée de l'Aviation, Musée des Arts Asiatiques, over 20 museums are free of charge, all year round, so, discover them! [Read more]




2022's most awaited exhibitions in Paris
What exhibitions are waiting for us in Paris in 2022? After an uneven cultural year, we are looking forward to finding wonderful exhibitions in Paris and Île-de-France museums, and we are sure there will be many of them. Keep reading to know more about the dates of this year's exhibitions. [Read more]




Maison Chaumet's Botanical exhibition is up at the Beaux-Arts de Paris
Botanical – Observing Beauty – here is the name of the magnificent and affordable exhibition by Maison Chaumet at the Beaux-Arts de Paris. From June 16 to September 4, 2022, go and discover a botanical tour including 400 masterpieces from several eras, including 80 haute-joaillerie pieces by Chaumet. Between drawings and herbariums, discover the house's inspirations and be blown-away! [Read more]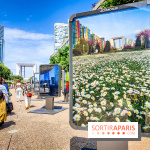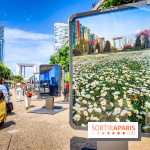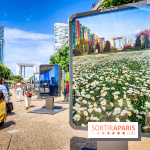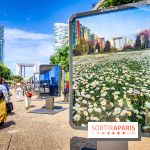 Les Extatiques 2022, the free open-air exhibition at La Défense and La Seine Musicale, our pictures
Les Extatiques, the monumental open-air exhibition at La Défense is back from June 22, to October 2, 2022, for the 5th edition. This year again, enjoy wonderful installations set between La Défense and the gardens of La Seine Musicale. [Read more]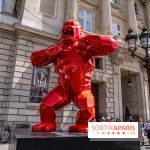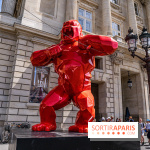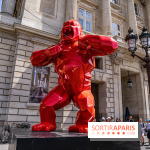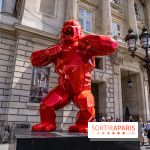 Orlinski's sculptures take over the 8th arrondissement, enjoy the open-air exhibition
Richard Orlinski unveils new pieces in the streets of Paris: from the Concorde to Madeleine, by the rue du Faubourg Saint Honoré, you might run into huge and strange animals… A fabulous open-air exhibition to enjoy from June 9 to July 9, 2022. [Read more]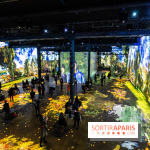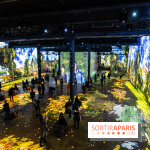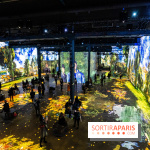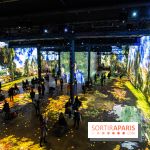 Cézanne at the Atelier des Lumières: the unmissable exhibition to enjoy now - our pictures
A door to Provence in the middle of Paris: from February 18, 2022 to January 1, 2023, the Atelier des Lumières takes us on an unusual journey through the "Cézanne, the Lights of Provence" exhibition. [Read more]




June 2022's free exhibitions in Paris and Île-de-France
Craving a free exhibition in Paris? Come along and discover June 2022's cultural good deals in the city. Here are free exhibitions running! [Read more]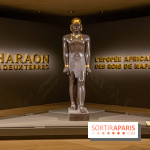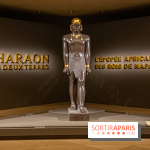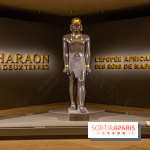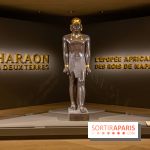 Pharaoh of the two lands, our pictures of the compelling exhibition
The Louvre dedicates an exhibition to Pharaoh Taharqa, former king of Napata, former capital of the wide kingdom of Nubia (current Sudan) from April 27 to July 25, 2022. The occasion to learn more about one of the most famous kings of his time. [Read more]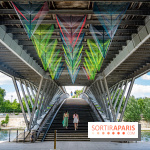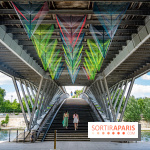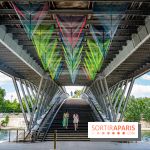 Sens dessus dessous: when art takes over Paris bridges on the Seine riverbanks
In the summer, the Seine riverbanks are a great place for Parisians and tourists to take a walk. From June 23 to September 23, 2022, these riverbanks are even more appealing thanks to installations by five artists. The "Sens dessus dessous" route is to be discovered now and free of charge! [Read more]
Concerts and shows of the weekend:




La Defense Jazz Festival 2022: Herbie Hancock, Ibrahim Maalouf... here is the lineup
Good news for live music fans since La Défense Jazz Festival is back from Monday June 20 to Sunday 26, 2022, on the Parvis de Paris La Défense. This is the occasion to enjoy free shows outside, at the foot of the Grande Arche de la Défense. On the menu? Herbie Hancock, Ibrahim Maalouf, General Elektriks and Fiona Monbet who will perform an original creation! [Read more]
[midroll]
Shopping in Paris this weekend: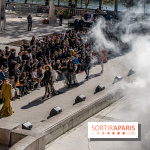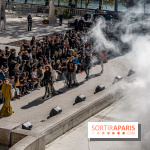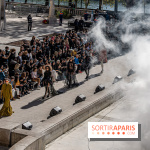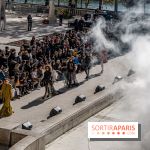 Paris Fashion Week: Spring/Summer 2023 Male Ready-to-Wear Fashion show program
Here we go again! From Tuesday June 21 to Sunday June 26, 2022, the capital welcomes the new Paris Fashion Week. This is the occasion to discover Male Spring/Summer 2023 Ready-to-Wear collections and the highly awaited new trends! [Read more]




Summer sales 2022 in Paris: dates, tips and good deals!
Summer sales 2022 are coming! This year, they are set to take place from June 22 to July 19, 2022. This is the perfect occasion to go on a shopping spree and find heart-stopping pieces for a bargain. Here are all our tips and tricks and good deals to make the most of this fantastic sale period. [Read more]




Dior Paris 30 Montaigne, store – museum, café and restaurant, opens
The iconic Dior location set 30 Avenue Montaigne reopens and unveils a new face. Renovated and redesigned, here is a place likely to delight all fashion addicts, as well as foodies looking for an indulging café or sophisticated restaurant. [Read more]
Having a drink or a bite in Paris this weekend:




Where to eat for under €15 in Paris? Affordable restaurants to enjoy
It is possible to eat well and cheap in Paris! And to prove it, we have selected some of our favorite restaurants where you can eat for under €15. [Read more]




The best restaurants in Paris Marais neighborhood
Are you looking for a lovely restaurant in the Marais neighborhood in Paris? We have selected you the crème de la crème of this ultra-trendy spot. From breakfast to dinner, here are the best of the Marais restaurants we tried and approved! [Read more]




The confidential terraces in Paris for spring-summer 2022
Feel like sipping a drink with friends or colleagues in a confidential place? Hotel or restaurant terraces, discover the greatest confidential terraces in Paris for spring-summer 2022. [Read more]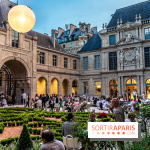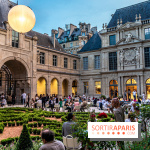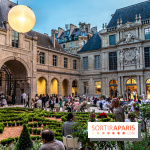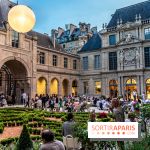 Fabula, Thibaut Spiwack's ephemeral restaurant at Paris Musée Carnavalet
Fabula, here is the name of Top Chef France contestant Thibaut Spiwack's ephemeral restaurant settling from May 6, 2022 to October within the Musée Carnavalet. [Read more]




Ephemera, the first immersive restaurant in Paris taking us under the sea
Ephemera, this is the name of the first immersive and affordable restaurant taking us under the sea for the first edition. Head to Paris 13th arrondissement, to a hidden location of MK2 Bibliothèque movie theater to enjoy an incredible experience for a meal. Official opening on Monday March 14, 2022, reservations are already open! [Read more]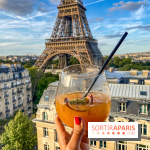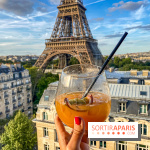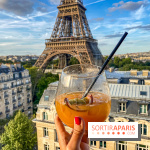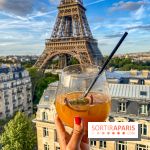 The most beautiful rooftop terraces in Paris this spring-summer 2022
In Paris, rooftops are now a must. These spots set high allow you to sip a good drink or enjoy tasty dishes while enjoying a view on the roofs of the French capital! As sunny days are back, here are the best places to enjoy this spring-summer 2022! [Read more]




Terraces by the Seine in Paris this spring-summer 2022
In Paris, barges, open air cafés and terraces take over the Seine riverbanks as soon as sunny days are here. Let us find you the perfect spot for a drink by the water, and make the most of the spring-summer 2022, shall we? [Read more]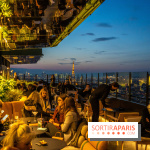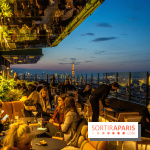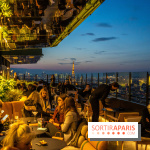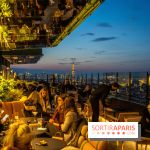 Spring-summer 2022's latest and breathtaking rooftops
Is the sun back? Then, let us get high with the latest rooftops opening here and there in Paris! From the Skybar to the Roof, we will love sipping a drink while admiring unobstructed views on the city. Here is more on these new and fantastic terraces you need to discover in Paris this spring-summer season. [Read more]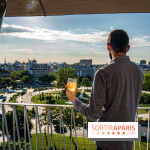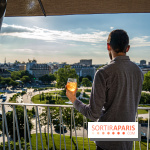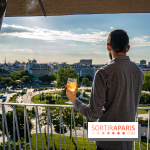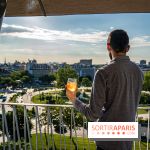 An inexpensive rooftop in Paris? Our perched and affordable selection
Who said Paris rooftops were always prohibitively expensive? We will prove them wrong giving you a selection of the best perched and affordable locations. Inexpensive deals are to be found here! [Read more]




The best outdoor cocktail bars in Paris for spring-summer 2022
Terraces are back in Paris, and if you are looking for a great spot to sip on a cocktail, we have got you covered! Here are our favorite places that are returning to Paris spring-summer 2022! [Read more]
Sports and wellness:




The most beautiful outdoor swimming pools in Paris and Île-de-France
Is there something more pleasant than bathing in the open air and bask in the sun when it is out? Sortiraparis gives you the list of outdoor swimming pools open in Paris and its Île-de-France. Here is a good way to relax and have fun outside and soak in vitamin D thanks to the sun. [Read more]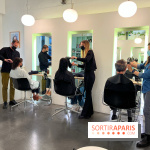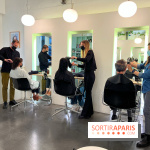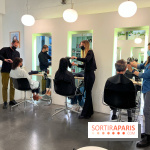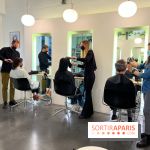 The best hair salons in Paris
Feel like getting a new hairdo? Mad at your usual hairdresser? Do not panic, we have got you covered with hair salons to meet your needs and when you will leave them, you will not be disappointed. [Read more]
Good deals coming up:




Make Music Day 2022 in Paris and Île-de-France
After being disturbed twice by the health crisis, Make Music Day, or World's Music Day is intending to be back. This Tuesday June 21, 2022, brace yourselves because you are going to live to live music thanks to many free concerts and DJ sets held outdoors and also in show venues and museums in Paris and Île-de-France. Stay tuned to discover more about this Make Music Day 2022. [Read more]