Published by La rédaction · Photos by My B. · Published on 28 June 2022 at 09h25
What are we doing today in Paris? This is a fantastic question! If you do not know where to start, or if you are looking for a great outing in Paris today, do not panic, Sortiraparis is here every day to remind you of the unmissable events or suggest activities you might have forgotten depending on the current situation.

On today's program: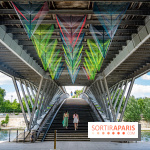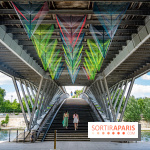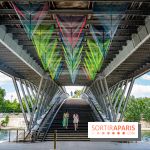 Sens dessus dessous: when art takes over Paris bridges on the Seine riverbanks
In the summer, the Seine riverbanks are a great place for Parisians and tourists to take a walk. From June 23 to September 23, 2022, these riverbanks are even more appealing thanks to installations by five artists. The "Sens dessus dessous" route is to be discovered now and free of charge! [Read more]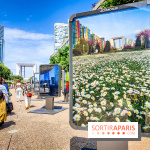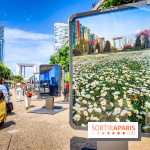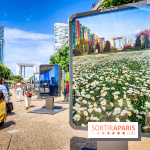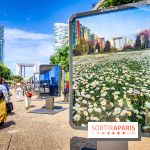 Les Extatiques 2022, the free open-air exhibition at La Défense and La Seine Musicale, our pictures
Les Extatiques, the monumental open-air exhibition at La Défense is back from June 22, to October 2, 2022, for the 5th edition. This year again, enjoy wonderful installations set between La Défense and the gardens of La Seine Musicale. [Read more]




Maison Chaumet's Botanical exhibition is up at the Beaux-Arts de Paris
Botanical – Observing Beauty – here is the name of the magnificent and affordable exhibition by Maison Chaumet at the Beaux-Arts de Paris. From June 16 to September 4, 2022, go and discover a botanical tour including 400 masterpieces from several eras, including 80 haute-joaillerie pieces by Chaumet. Between drawings and herbariums, discover the house's inspirations and be blown-away! [Read more]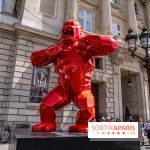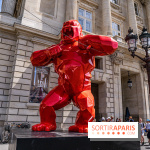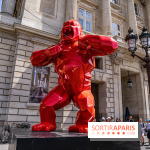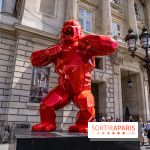 Orlinski's sculptures take over the 8th arrondissement, enjoy the open-air exhibition
Richard Orlinski unveils new pieces in the streets of Paris: from the Concorde to Madeleine, by the rue du Faubourg Saint Honoré, you might run into huge and strange animals… A fabulous open-air exhibition to enjoy from June 9 to July 9, 2022. [Read more]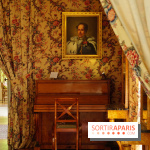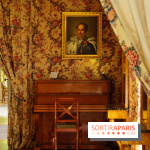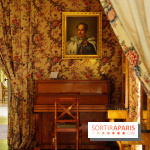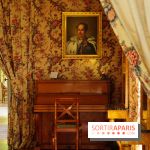 Maison de Chateaubriand: an incursion in the heart of literary and architectural romanticism
At the end of RER B, heading to Robinson, stand the Maison de Chateaubriand in the Domaine de la Vallée-aux-Loups. Discover this elegant house that was used by the writer and his wide for many years. [Read more]




Polnarêves: Michel Polnareff's immersive experience at the Le Palace theater
Another immersive experience awaits you all at the Le Palace theater. This time, Michel Polnareff has decided to give it a go and provide you with "Polnarêves", a visual and musical 360° experience. Meet from June 2, 2022 to March 1, 2023, to discover Michel Polnareff's dreams in Paris. [Read more]




The Lion King musical at Paris théâtre Mogador extended for a 2nd season
Hakuna Matata! The Lion King musical is back to Paris théâtre Mogador, 10 years after its latest performance at the theater. Even though the show was said to start from September 2020, because of the coronavirus epidemic, it is postponed to Fall, 2021. The show has been extended for a second season already and will be performed until December 31, 2022. [Read more]




Madame Brasserie by Thierry Marx, the restaurant on the 1st floor of the Eiffel Tower is open
Madame Brasserie is the name of the new restaurant by Thierry Marx on the first floor of the Eiffel Tower. Enjoy unobstructed views on Paris whilst having creative French cuisine shining a light on local produces. Here is what to expect. [Read more]




Ernest, the solidarity-driven restaurant financing food aid!
The Ernest charity opened a solidarity-driven restaurant to finance their actions. Set within walking distance from the Porte de Bagnolet, in the 2,000sqm of garden of a new third place called "Le Sample", this restaurant works with residing chefs and is thought as a place of meeting and sharing relying on the charity's values. Come and enjoy their terrace! [Read more]




Ilô, the latest bistronomic French-Japanese fusion restaurant
Ilô, here is the name of the delicious bistronomic French-Japanese fusion restaurant that opened in Paris 4th arrondissement, within walking distance from the Place de la Bastille. Great, delicate and sophisticated cuisine with Japanese twists to arouse our taste buds, we love it. [Read more]




Chiberta, Guy Savoy's starred restaurant within walking distance from the Champs-Elysées and the Arc de Triomphe
Chiberta is Guy Savoy's excellent starred gourmet restaurant expecting us within walking distance from the Arc de Triomphe and the Champs-Elysées. Here, enjoy updated French cuisine thanks to executive chef Irwin Durand and his team's talent. A great moment of sharing. [Read more]




Ralph's restaurant opens their sublime hidden terrace with Sunday brunch
A lovely verdant terrace to make the most of summer with cocktails, authentic American cuisine and indulging brunch... This is what Ralph's provides for the reopening of their patio. Anywya, this is the perfect place to enjoy a quiet break without leaving the French capital. [Read more]




La Quequetterie's cheeky ice creams and indulging milkshakes
How about enjoying some unusual iced pussy or very scrumptious milkshake? For sure, these are the most unusual ice creams in Paris, foodporn-worthy milkshakes and waffles covered in ice creams and toppings likely to be a delicious treat when temperatures are rising. [Read more]




The Sundy - Cookidiction's delicious decadent iced cookies
We are always in for some ice cream, but even more when it is a cookie ice cream! The Sundy is a mix between fluffy and still warm cookie and homemade ice cream, toppings and indulging coats. The best of scrumptiousness. [Read more]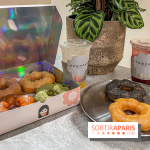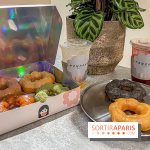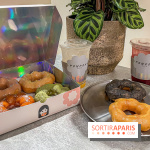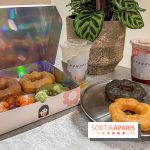 Guide to donuts and fried cakes in Paris
Do you crave donuts stuffed with chocolate or jam? Let us walk you through the best spots in Paris to have a blast! [Read more]




Philippe Conticini opens a temporary profiterole bar
Pastry chef Philippe Conticini returns with a new and temporary pastry bar. This year, from June 25 to July 16, 2022, he will make profiteroles to order! [Read more]




Maison Kayser's delicious ice creams with no preservatives or artificial colorings
Are you craving some ice cream because of the heat in Paris? How perfect! Kayser's delicious ice creams are back in store and corners. Less sweet and natural, this is a yes for us. So, vanilla, pistachio, mango or chocolate? [Read more]




The Eiffel Tower's Mediterranean-inspired 2022 terrace
Do you fancy relaxing and enjoying the sun on the 1st floor of the Eiffel Tower? Starting from May 20, 2022, a Mediterranean-inspired bar with unique panorama on Paris expects you 187 feet in the air. [Read more]




Rosé bar, rooftop, boules and pop-up store: Provence comes to Paris with Gassier
Sponsored - From June 23 to July 3, 2022, this summer, Paris looks like Provence as wine estate Gassier comes with rosé wine and takes over Paris! Temporary store in the Saint-Germain-des-Prés area and rosé nights on the rooftop of Mama Shelter Paris West expect Provence art de vivre fans! So, are you ready to enjoy rosé from Province and enjoy the Afterwork Sunset with Gassier? [Read more]




Summer beach terraces in Paris and Île-de-France to put your feet in the sand
Enjoying the seaside in the Paris area is possible! If you crave having a drink, your feet buried in the sand, here are several spots to discover asap! [Read more]




This summer's lush and flowery terraces in Paris and Île-de-France
Choosing a quiet place to have a drink or grab a bite is not always easy in Paris. And yet, there are many terraces and small corners of heaven, ideally hidden in the French capital. Here, engine and horn sounds are off and we can hear birds chipping and trees creaking. Like in the countryside... Let's go green this spring-summer 2022, friends, shall we? [Read more]




The sunny and beautiful summer terraces in Paris and Île-de-France
Looking for a gorgeous and sunny terrace? Come along and discover sunny and indulging places in Paris and Île-de-France! [Read more]




Elvis: Baz Luhrmann's biopic starring Austin Butler and Tom Hanks: review and trailer
Famous movie maker Baz Luhrmann is back with a new movie. Called "Elvis", this biopic about the King starring Austin Butler, Tom Hanks and Olivia DeJonge is expected in French theaters on June 22, 2022. [Read more]




The Black Phone, the horror movie starring Ethan Hawke: review and trailer
"The Black Phone", the latest production by the Blumhouse studios opens on June 22, 2022 in France. In this horror movie, Ethan Hawke plays a disturbing magician abducting children. A fantastic movie starring children as heroes. [Read more]




Champs-Elysées Film Festival 2022, dates and details
The Champs-Elysées Film Festival returns to the world's most beautiful avenue from June 21 to 28, 2022 for its 11th edition. This festival gives you the best of independent French and American ceinma and is a great deal you do not want to miss. [Read more]




Jurassic World Dominion: trailer
Dinosaurs are back! "Jurassic World Dominion" opens in theaters on June 8, 2022. Starring in the "Jurassic World" sequel: Omary Sy, Chris Pratt and Jeff Goldblum among others. [Read more]




Haute Couture Fashion Week: Dior opens a temporary Spa on the Seine
From June 29 to July 13, 2022, Dior opens an elegant spa aboard a boat on the Seine. A never-before-seen and privileged wellness experience among the magnificent Parisian panorama to enjoy by the water. [Read more]




Summer events in the AccroCamp parks!
Sponsored - All the summer long, the 7 AccroCamp parks are open and hold events for the entire family! Between tree-climbing with your family, beach at the door of Paris, workshops for the youngest ones, they have it all planned for you to have a fun summer. [Read more]




The Meïsō oasis, the relaxing floating center
For an exceptional moment untouched by time, go and have a bath in the salted water of Meïsō's floating baths, enjoying a sensory isolation in their latest wellness center by Olympiades. Perfect to clean your head for a while! [Read more]




Belleyme, infrared sauna and wellness café for a well-deserved break
If there is one place you want to go to in the Marais it is Belleyme providing Paris for the first time with an infrared sauna delivering extraordinary benefits and a wellness café serving vegan treats. [Read more]




The Best Climbing sites in Ile de France
Looking for somewhere to go climbing in the Paris area? Sortiraparis is here to help you find the perfect place. Whether you want an outdoor climbing site, a gym with ropes or a bouldering site, where you can climb without ropes or harnesses, come see everything we have to offer. Whatever the weather and the mood, we have what you are looking for! [Read more]




Stranger Things: a never-before-seen temporary pop-up store this summer on Paris Champs-Elysées, our pictures
This is the biggest series at the moment, a series fascinating worldwide: Stranger Things is on everyone's lips and screens! And from June 24, 2022, the series comes to the Champs-Elysées with a never-before-seen pop-up store! [Read more]




Rayon Noir, the tattoo parlor with modern and welcoming design in the 12th arrondissement
Behind an intriguing façade in Paris 12th arrondissement hides Rayon Noir, a new generation tattoo parlor welcoming several French and foreign artists in a modern and welcoming atmosphere. [Read more]




Summer sales 2022 in Paris: dates, tips and good deals!
Summer sales 2022 are coming! This year, they are set to take place from June 22 to July 19, 2022. This is the perfect occasion to go on a shopping spree and find heart-stopping pieces for a bargain. Here are all our tips and tricks and good deals to make the most of this fantastic sale period. [Read more]




Summer sales 2022 in Paris: shopping malls' exceptional opening hours
Summer sales are on from June 22 to July 19, 2022. On the occasion, shopping malls and department stores change their opening hours and offer animations for shoppers! [Read more]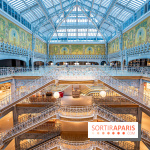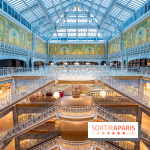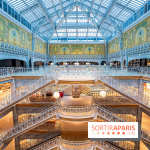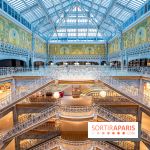 La Samaritaine goes to the seaside in Paris: entertainments calendar!
A summer wind blows on the La Samaritaine! From May 18 to August 30, 2022, the Parisian department store takes you to the sea with a great calendar of holiday-inspiring free entertainments. Sand sculpture, photocall and giant deckchair, here is what to expect! [Read more]




Randopolitain, 100 hikes to discover Ile-de-France before the 2024 Summer Olympics
Feel like discovering Ile-de-France in a new fashion? Randopolitain offers you to discover the region from Sunday June 26, 2022, with 100 "cultural olympic games" labelled hikes until the 2024 Summer Olympics. [Read more]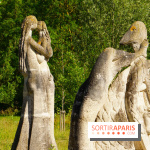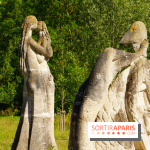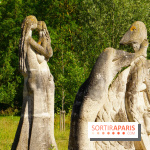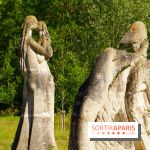 A surprising walk in the Dhuys river's sculpture garden
Craving art and nature? Go and discover a little-known location set about forty kilometers from Paris to discover original sculptures scattered in the landscape. [Read more]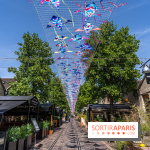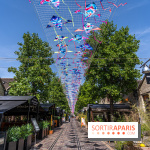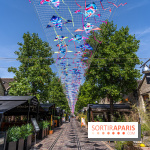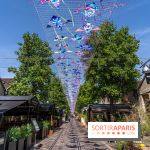 A sky of kites in Bercy Village is up
Bercy Village unveils their summer décor and a sky of kites enliven the famous Cour Saint-Emilion. Until September 15, 2022, go and discover these 400 kites adorning the passage. [Read more]




10 free or cheap rooftops to get a breath of fresh air and the best views in Paris
A free (or almost) and fabulous rooftop? Whether you are looking for fresh air during a heatwave or simply looking for one of the most beautiful viewpoints to admire Paris without breaking the bank, here are 10 great ideas to have the best spots overlooking the city without ending up broke. [Read more]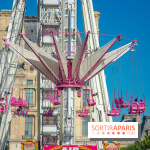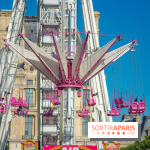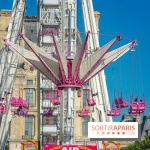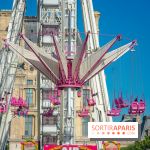 Tuileries funfair 2022, dates the funfair in the heart of Paris
The Tuileries funfair, the famous human-sized family-friendly funfair in the heart of Paris within the Tuileries garden, is back from Saturday June 25, to Sunday August 29, 2022. Did you miss merry-go-rounds and donuts? This is time to treat yourself! [Read more]




What to do with kids this Wednesday June 29, 2022, in Paris and Île-de-France
Looking for an activity to keep your children busy on Wednesday June 29, 2022, in Paris? Whether you are parents, grandparents, or a nanny, here is a selection of outings to enjoy in Paris with kids! [Read more]




What do to with children this summer 2022 in Paris?
This summer, there are many entertainments to enjoy in Paris. Here are the unmissable outings to enjoy this summer: theme park novelties, original family outings, workshops and cultural outings... In other words, you will enjoy dream vacation in Paris this summer 2022. [Read more]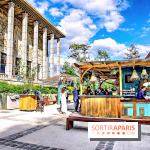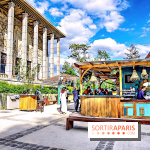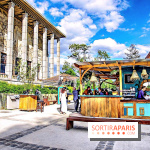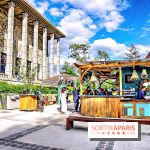 Summer 2022's kids-friendly terraces in Paris
You may be wondering where to go to the city with your kids. Lush terrace, solidarity-driven terrace or bucolic terrace… Here are terraces 2022 to enjoy with your children! [Read more]




Summer 2022: how to cool off with children in Paris
It is hot, and even very hot. Are you looking for a place to stay cool with children this summer in Paris? Here are the best ideas to stay cool or cool off when you have kids. [Read more]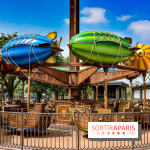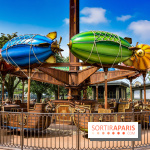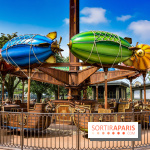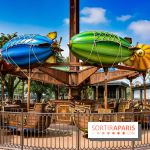 Jardin d'Acclimatation, the theme park in the heart of Paris
Paris Jardin d'Acclimatation welcomes you for moments of fun and relaxation. This family-friendly theme parks provides 40 rides for toddlers starting from 1, a petting zoo, and restaurants by the Bois de Boulogne at the gates of Paris. [Read more]
See you tomorrow for more outing ideas!