Published by Caroline J., Cécile D. · Photos by My B. · Published on 18 August 2022 at 09h38
Being bored in Paris is impossible: every day, dozens of events wait for us! This week, from August 15 to 21, 2022, is no exception: between exhibitions, concerts, restaurants, shows and family-friendly outings, you will find what you need to have fun. Are you looking for your next outing? Keep reading to enjoy this week's best outings!
Uncommon outings, highly-anticipated events, great places and fabulous spots to discover now... All year around, Sortiraparis unearthes the best outings in Paris and Île-de-France, so you can have a great time with your families! Every week, we select the best of outings among all those available. From August 15 to 21, 2022, lots of events wait for you.
Well, have you selected the outings you want to enjoy this week of August 2022 in Paris? If not, you have knocked on the right door: keep reading the guide and select events that will rock your stay! From museums and shopping malls open on August 15, to a gospel show and a nighttime show in Versailles... the choice is all yours!
Unmissable events: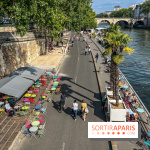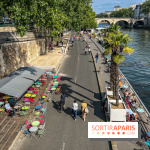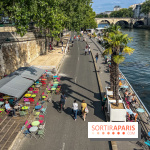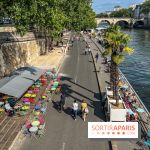 What to do on this Monday August 15, 2022, public holiday, in Paris?
What are we doing this Monday August 15 in Paris, on the Assumption? Between museums, open-air exhibitions, shopping spree, entertainments, tours and strolls or good deals, here are ideas to go out clever without ending up holding air. [Read more]




August 15, 2022: Exhibitions, museums and monuments open on Assumption Day in Paris
Good news for art fans: a lot of museums and monuments in Paris are open on Monday August 15, 2022, public holiday in France. To make the most of this gorgeous day, here are a few exhibition and places to visit ideas. [Read more]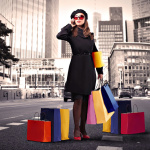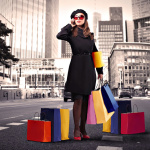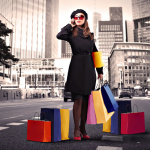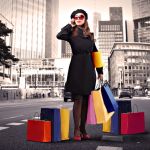 Shopping malls opening hours on the Assumption, August 15, 2022, in Paris and Île-de-France
Need to go shopping on Monday August 15, 2022? Check the opening hours of shopping malls for a serene spree in Paris and Île-de-France! [Read more]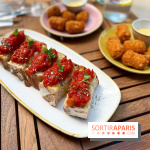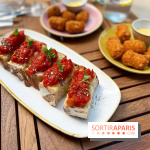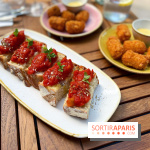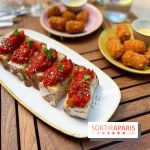 Restaurants open on August 15, 2022 in Paris: Great ideas
Calling all fans! We have found restaurants open this August 15, 2022, in Paris. Here are indulging ideas! [Read more]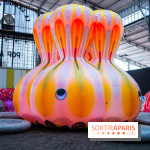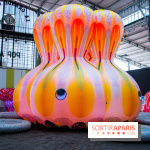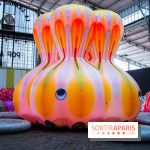 Pop air, the inflatable and immersive experience at the Grande Halle de la Villette: extra time
Starting from April 14, 2022, the Grande Halle de la Villette houses an exclusive and playful inflatable experience, Pop Air, made in partnership with Rome's Balloon Museum. The immersive exhibition is extended to September 4, 2022. [Read more]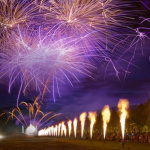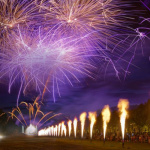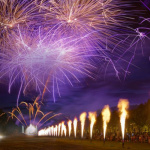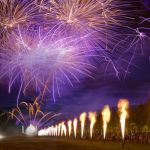 Nocturnes de Feu 2022 at the Palace of Versailles: a royal August 15th
To enjoy a flaming August 15th, the Palace of Versailles provides the Nocturnes de Feu, an incredible show in the gardens, closing with a grandiose firework show. [Read more]




A free gospel show on August 15 at the Place de la Bastille
On August 15, 2022, the gospel Total Praise Mass Choir takes over the Place de la Bastille for a great open-air and free show. For the Assumption, the Paris Gospel Festival throws a Paris Summer Gospel. [Read more]




Fun and quirky entertainments to have fun in August in Paris
How about having a blast in Paris this August? Here are a few entertainments as fun as original to enjoy and go out in Paris this summer 2022. Surfing in Paris, enjoying fun challenges and more, this is time to enjoy entertainments you have never experienced before. [Read more]




Gardens making us forget we are in Paris
Looking for an exotic stroll without leaving the Paris area? Come along and discover gardens in Paris taking us to faraway lands. On the menu, an immersive journey for a stroll in the middle of landscapes making us forget we are in Paris. [Read more]




La Maison des Marronniers, an indulging and idyllic yoga retreat resort easily accessible
Picture this: a holistic place of life to enjoy yoga retreat and unwind without leaving Île-de-France. La Maison des Marronniers is this very haven of peace withing RER reach where wellness and good food are the watchwords. Come along to this unusual spot expecting you in Essonne. [Read more]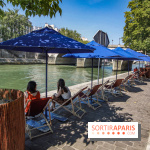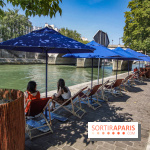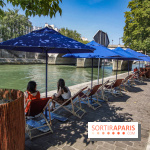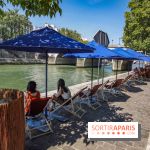 Paris-Plages 2022, dates and program
Paris-Plages is back this summer, from July 9 to August 21, 2022, by the Seine and at the Bassin de la Villette. Entertainments, deckchairs, swimming sessions and relaxation await for a great summer in Paris. [Read more]
Walks:




10 free or cheap rooftops to get a breath of fresh air and the best views in Paris
A free (or almost) and fabulous rooftop? Whether you are looking for fresh air during a heatwave or simply looking for one of the most beautiful viewpoints to admire Paris without breaking the bank, here are 10 great ideas to have the best spots overlooking the city without ending up broke. [Read more]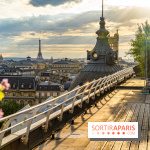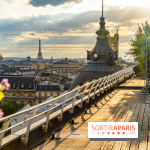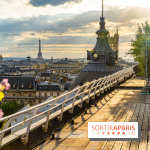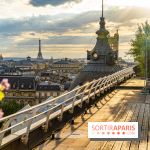 Tourism: how to visit Paris in a couple of days
Discovering Paris in a couple of days is a very difficult challenge! Choose a theme, an exhibition, a landmark to visit thanks to our guide created to optimize your short stay in the city. [Read more]




Morning at the Parc des Félins de Lumigny: wake up and have breakfast with the lions
How about having breakfast with lions? This is the unique experience proposed by the Parc des Félins de Lumigny – one-hour drive from Paris – on August 20, 2022, from 6 a.m.! [Read more]




Saint-Quentin en Yvelines outdoor activities center waterpark
What would you think of a refreshing playground to keep kids cool? Head to the waterpark set on the Île de Loisirs in Saint-Quentin-en-Yvelines, expecting children and parents until September 1, 2022. [Read more]




Water features and paddling pool at the Parc André Malraux in Nanterre (92)
How about playing in the water? Within walking distance from La Défense, stands the verdant 25-hectare Parc André Malraux in Nanterre. Go and discover the free 1,200 sqm waterpark expecting children and adults on hot summer days. [Read more]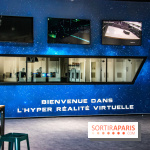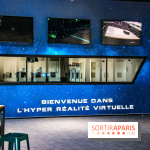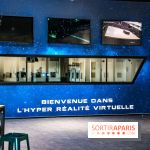 Immersive experiences in Paris and Île-de-France
Immersive experiences are adventures often looking like escape rooms, immersive plays and video games, making you enjoy stories larger than life. [Read more]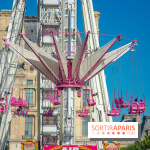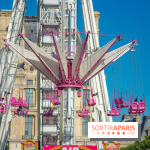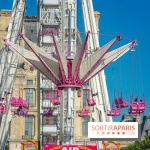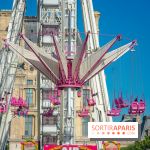 Tuileries funfair 2022, dates of the funfair in the heart of Paris
The Tuileries funfair, the famous human-sized family-friendly funfair in the heart of Paris within the Tuileries garden, is back from Saturday June 25, to Sunday August 28, 2022. Did you miss merry-go-rounds and donuts? This is time to treat yourself! [Read more]




Avengers Campus: Flight Force, our test of the mindblowing rollercoaster at Disneyland Paris
When it opens on July 20, 2022, Marvel Avengers Campus will house a brand-new ride in lieu of the Rock'n'Roller Coaster. Its name? Avengers Assemble: Flight Force. A rollercoaster based on the same route as the Rock'n'Roller Coaster but with new preshows and a new story focusing on Iron Man and Captain Marvel... We tried it and let us tell you more about it! [Read more]
Restaurants and bars:




Portuguese restaurants in Paris, our best ideas
How about having Portuguese food at lunch? Here are great Portuguese places in Paris, restaurants, patisseries, wine bars and more, to (re)discover for the France-Portugal season. [Read more]




Persil: the heart-stopping restaurant in Paris 11th arrondissement
Persil is a local gem expecting you in Paris 11th arrondissement. This Berlin-inspired restaurant serves inventive cuisine with a menu half-vegetarian, half-vegan. A place to get everyone to agree! [Read more]




Iluma, the latest Iberian restaurant and festive tapas bar
Iluma alma iberica, here is the latest Iberian restaurant serving Spanish and Portuguese specialties, tapas bar style, in Paris 2nd arrondissement. A lively bar-restaurant providing fabulous moments of sharing whether it comes to drinks or food. [Read more]




Martin, the latest traditional French brasserie in the 11th arrondissement
Nouvelle Garde's latest creation, brasserie Martin in the 11th arrondissement serves – like Dubillot and Bellanger – homemade French bistro classics. Sausage and mashed potatoes, roasted chicken and tartare are to be enjoyed in this new restaurant with terrace facing the Square Gardette. [Read more]




The best beer bars in Paris
For a great moment with friends, let us run to one of the many beer bars in Paris! [Read more]




August's best terraces in Paris
Are you looking for a terrace to soak vitamin D up? Let us browse the terraces in Paris open in August 2022. To have a bite or a drink, there are always great places in Paris. [Read more]




Champagne bars in Paris
Fancy some bubbly time with your friends or colleagues? Head to champagne bars in Paris to enjoy bubble but responsibly. [Read more]




The Montparnasse Tower unveils a craft-beer bar this summer 2022 on their rooftop
This summer 2022, the Montparnasse Tower opens a craft-beer bar by La Brasserie Fondamentale on their 210-meter (688.97-feet) high rooftop! [Read more]
Museums and exhibitions:




Claude Monet's House and Gardens, sweet life at the gates of Paris
Sponsored - Set in Giverny, Claude Monet's house and gardens reopened in April. A historic place telling you about the private life of Monet. One could almost hear the voice of the Master in the garden, see him under the wisteria of the famous Japanese bridged, smell the dish stewed for his family and friends in the blue kitchen, and following his silhouette to the large studio. [Read more]




Unmissable exhibitions running in Paris and Île-de-France
Every month, museums and galleries in Paris and Île-de-France display always more exhibitions. To help you choose your next outing in this host of options, we have selected a few exhibitions you need to visit in August 2022. [Read more]




Exhibitions closing in August 2022, in Paris
Alert exhibitions coming to an end this month! Are you sure you visited all the exhibitions you wanted? To make sure you miss out nothing and organize your outings as well as possible, have a look at our guide listing exhibitions living their last days in August 2022. [Read more]




Sally Gabori, the surprising contemporary art exhibition at the Cartier Foundation
Her name is Mirdidingkingathi Juwarnda Sally Gabori and she is the star of the Cartier Foundation's exhibition. From July 3 to November 6, 2022, come and discover the work of this exceptional Aboriginal Australian artist! [Read more]




La Galerie Dior, the exhibition about the history of Maison Christian Dior at the 30 Montaigne museum
La Galerie Dior is a venue you do not want to miss if you love fashion. Set in the heart of 30 Montaigne, this exhibition area takes us to the very heart of the Maison Christian Dior's universe. Go and discover his inspirations and history through a series of magnificent stagings in this uncommon museum. [Read more]




August 2022's exhibitions in Paris and Île-de-France
Do you happen to be in Paris this August 2022? It is time to enjoy this summer's museums and exhibitions. Very beautiful moments await, head to museums! [Read more]




Free museums and monuments in Paris and Ile de France
Looking for a free museum in Paris? Musée des Beaux-Arts, Musée d'Art Moderne, Musée de l'Aviation, Musée des Arts Asiatiques, over 20 museums are free of charge, all year round, so, discover them! [Read more]
Sports and leisure:




Discover all the summer events in the AccroCamp parks!
Sponsored - All the summer long, the 7 AccroCamp parks are open and hold events for the entire family! Between tree-climbing with your family, beach at the door of Paris, workshops for the youngest ones, they have it all planned for you to have a fun summer. [Read more]




The best places to practice yoga and stay Zen in Paris
Yoga is exactly right to take care of your mind and body! We have found the best places to practice this ancestral discipline in the calmest venues in Paris! [Read more]




France 2023 Rugby Tour: here is the program
From July 22 to November 12, 2022, the nine host cities of the Rugby World Cup 2023 open Rugby Villages to celebrate the event. On the menu: meet athletes, members of the Interior Ministry and from the Overseas Territories Ministry, enjoy tournaments and entertainments. [Read more]




What to do this August 15, 2022, in Paris with kids?
If you happen to be in Paris on August 15, 2022, here are entertainments you can make the most of to entertain your children. Inside or outside, there is something for everyone! [Read more]
Movies:




Orphan: First Kill – prequel to horror movie Orphan out this summer: trailer
We thought we were done with Esther – character from the 2009 "Orphan" movie Jaume Collet-Serra. And now, the evil Esther is back on the silver screen for new adventures. "Orphan: First Kill", prequel to the 2009 movie, opens on August 17, 2022, in France, starring Isabelle Fuhrman as Esther. [Read more]




Thor: Love and Thunder, review and official trailer and poster of the latest Marvel movie
Love, rock, and fun: Thor is back with a new movie, opening from July 13, 2022, in France. Marvel studios unveiled another trailer for Thor: Love and Thunder. [Read more]




Open-air movie theater in La Villette 2022, program
La Villette open-air film festival will be back from July 20 to August 21, 2022 in Paris. On the menu: a month of free movie screenings on La Villette lawn, themed on dancing! [Read more]




Bullet Train, the action movie with Brad Pitt: trailer
Brad Pitt stars in David Leitch's latest movie, "Bullet Train". In this action movie – opening from July 20, 2022 – Brad Pitt stars opposite Sandra Bullock, Aaron Taylor-Johnson, Bad Bunny and Brian Tyree Henry. [Read more]
Shows, concerts and parties:




Polnarêves: Michel Polnareff's immersive experience at the Le Palace theater
Another immersive experience awaits you all at the Le Palace theater. This time, Michel Polnareff has decided to give it a go and provide you with "Polnarêves", a visual and musical 360° experience. Meet from June 2, 2022 to March 1, 2023, to discover Michel Polnareff's dreams in Paris. [Read more]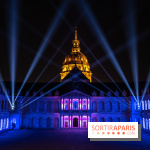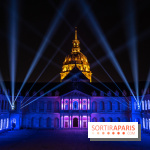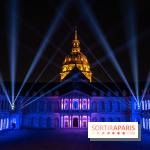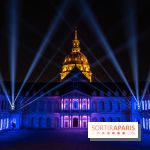 Nuit aux Invalides 2022 in Paris: the Napoleon light and sound show returns -tickets
Nuit aux Invalides, or Night at the Invalides, is THE wonderful light and sound show in Paris this summer. The organization announces the show is back from July 16 to September 1, 2022, to take us back to Napoléon Bonaparte's history. A magnificent show to book now! [Read more]
Sweet treats:




Cookie Day 2022: free cookies from La Fabrique Cookies
La Fabrique Cookies launches for the third time the Cookie Day! Sweet-toothed people, on September 14, 2022, some 15,000 cookies will be given for free in stores. [Read more]




Artisan ice cream maker Moustache and delicious Breton craft ice creams in the Marais area
Moustache ice creams – originating from Saint-Malo, Brittany – arrived in Paris, in the Marais area. This is the occasion to discover these craft ice creams and their fifty surprising flavors! [Read more]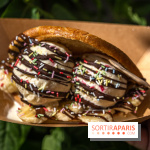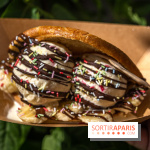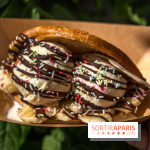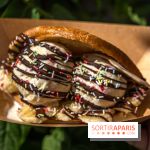 The most unusual ice creams, sorbets and gelato in Paris: our favorite places
How about an original ice cream in Paris? From frozen fruit to savory sorbet including uncommon flavors, here are the ice creams you really want to taste in Paris! 1, 2 or 3 scoops, in a cone or a bowl, you will have a blast! [Read more]




Ladurée's 160th anniversary teatime on the flowered terrace
How about indulging us to a lovely and delicious teatime on a terrace? Head to the new flowered terrace of the historic Maison Ladurée store on the Champs-Elysées for a scrumptious break mixing pastries and macarons to enjoy this summer. [Read more]




Kem Glaces, the craft ice cream pop-up back in the heart of Paris
Craving craft ice cream? Run and discover Kem Glaces creations, set in a pop-up store, from June 22 to September 25, 2022, at 7 rue Tiquetonne, in Paris 2nd arrondissement. The ideal way to cool off on these hot summer days. [Read more]




Takumi in Paris: the Japanese cheesecake-specialized bakery
The authentic Japanese cheesecake can be enjoyed at Takumi! Set in downtown Paris, this bakery also serves the flavorsome cream puff, cheese tart and sando. [Read more]




The best cafés with Wi-Fi in Paris to work from
Are you looking for a nice café with Wi-Fi to work in Paris? Whether you are into large and verdant places, indulging coffee shops, or small hidden and quiet cafés, we have go you covered so you can bring your laptop and work in peace whilst enjoying a cup of coffee or iced tea. [Read more]




Our favorite Japanese tearooms
Calling all Japanese tea and pastry fans, here are our favorite tearooms in Paris we tried and approved. Enjoy the best spots to enjoy a Japanese cup of tea made by the book or some tasty matcha cakes and mochis. [Read more]




The best tearooms to enjoy tasty pastries in Paris
A tearoom, for sure, but an indulging tearoom, please! Discover the best cafés and tearooms to enjoy delicious pastries and cakes in Paris, those not giving indulging creations a miss so one can pair their tea or coffee as they should. [Read more]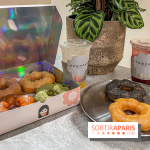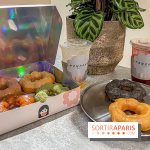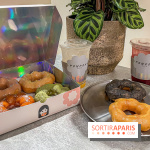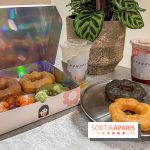 Guide to donuts and fried cakes in Paris
Do you crave donuts stuffed with chocolate or jam? Let us walk you through the best spots in Paris to have a blast! [Read more]
Fairs and Shopping:




Connect Paris, the unmissable concept store for limited-series or unique products
Sponsored - The Connect Paris concept store sells uncommon items, from trendy sneakers, to artoy decoration items, customizable phones, Life-Size figurines, limited or unique products, arcades, pinballs, Bearbrick, safes, cigar cellars, speakers, custom-made Hermès Kelly or Birkin bags, and plenty of original and rare objects. [Read more]




Moulin Rouge x Confiture Parisienne: the indulging collection paying tribute to Paris
The Moulin Rouge and Confiture Parisienne teams up for a collaboration bringing "Fraise Cancan" to life, aka an exceptional jam spread with elegant and creative flavors. Available from September 24, 2022, this 100% Parisian treat is likely to be collector! [Read more]




Lab by Labdip: Create jeans suiting your morphology with a team of experts
Finding the perfect pair of jeans likely to show off your curves is no easy task… Labdip has the solution! With the Lab, your get free counseling customized by jeans professionals to create the denim of your dreams! [Read more]




Galeries Lafayette Champs-Elysées: Hydrafacial pop-up takes care of your skin
Until August 22, 2022, Galeries Lafayette Champs-Elysées and HydraFacial launch a selface pop-up within the department store. Book a session and enjoy the benefits of this revolutionary treatment, loyal ally to your skin! [Read more]




Chercheminippes, the second-hand institution in Paris: shopping and home bargain
Chercheminippes is one of the oldest second-hand concepts you can find in Paris. With five stores along the rue du cherche-midi, you can find pieces from great brands, as well as furniture and decoration for a lesser cost. And you can even enjoy a give away your clothes to give them a new lease of life! [Read more]
Coming soon:




European Heritage Days 2022 in Paris: tours upon reservation
European Heritage Days are back on September 17 and 18, 2022, in Paris and Île-de-France. On the occasion, fabulous programs await and sometimes require prior reservation. Let us take a stock on these tours you need a reservation for. And go ahead and enjoy! [Read more]




Rock en Seine 2022: full lineup
After cancelling the editions 2020 and 2021 over the health crisis, Rock en Seine festival will be back in 2022 at the Domaine National du Parc de Saint-Cloud. And for this new edition, Rock en Seine hits hard with Stromae, Nick Cave & The Bad Seeds, Tame Impala, La Femme, Jamie xx, Kraftwerk, as well as Idles, Parcels and Yungblud, Soulwax and Perfume Genius! Unfortunately, following the cancellation of Rage Against The Machine's EU tour, the shows on Tuesday August 30 are cancelled. [Read more]




The Fête à Neuneu 2022: the funfair returns to Paris Bois de Boulogne
The Fête à Neuneu returns from September 2 to October 16, 2022, to Paris Bois de Boulogne. Every year, crazy rides, merry-go-rounds, shows, concerts and fireworks make sure the end of summer is not too depressing. [Read more]




September 2022's exhibitions in Paris and Île-de-France
What are the major exhibitions in Septembre 2022 in Paris? Journey around the world, fashion and photographs, painting and adventures: September's exhibitions will take you on fabulous adventures! [Read more]
Stay up to date:




Coronavirus in Paris and Île-de-France as of Friday 19 August 2022
Discover the latest news regarding the Covid-19 pandemic spreading in Paris and Ile-de-France. As of Friday 19 August 2022, take a stock on the news in Paris and its surroundings, the latest reopening, and the evolution of the disease. The situation in Paris stagnates. Discover the latest announcements in the Paris area. [Read more]




Coronavirus in the world as of Friday 19 August 2022: latest case and death tolls in 24h per country
The whole world is facing an unprecedented health crisis caused by the Covid-19 pandemic. 593,075,181 coronavirus cases have been reported and over 6,417,345 people have died of Covid-19 worldwide. Discover the toll in countries and the evolution around the world as of Friday 19 August 2022. [Read more]