Published by La rédaction · Photos by My B. · Published on 25 June 2022 at 17h40
Being bored in Paris is impossible: every day, dozens of events wait for us! This week, from June 20 to 26, 2022, is no exception: between exhibitions, concerts, restaurants, shows and family-friendly outings, you will find what you need to have fun. Are you looking for your next outing? Keep reading to enjoy this week's best outings!
Uncommon outings, highly-anticipated events, great places and fabulous spots to discover now... All year around, Sortiraparis unearthes the best outings in Paris and Île-de-France, so you can have a great time with your families! Every week, we select the best of outings among all those available. From June 20 to 26, 2022, lots of events wait for you.
Well, have you selected the outings you want to enjoy this week of June 2022 in Paris? If not, you have knocked on the right door: keep reading the guide and select events that will rock your stay! The Pride March, Make Music Day, the opening of the Stranger Things pop-up store and more, the choice is all yours!
Unmissable events:




What to do in Paris when it is hot?
The warmer weather is finally there and you may be looking for the best spots to avoid the heat. Between air-conditioned musuems, beautiful rooftops al fresco, there are lots of ideas to drop the heat and feel good. [Read more]




Make Music Day 2022 in Paris and Île-de-France
After being disturbed twice by the health crisis, Make Music Day, or World's Music Day is intending to be back. This Tuesday June 21, 2022, brace yourselves because you are going to live to live music thanks to many free concerts and DJ sets held outdoors and also in show venues and museums in Paris and Île-de-France. Stay tuned to discover more about this Make Music Day 2022. [Read more]




Make Music Day 2022 in Paris: top 15 good deals you do not want to miss
Make Music Day returns on Tuesday June 21, 2022, in Paris and everywhere else in France. For the 40th anniversary of this major musical event, lots of free concerts will be performed in several venues in the city on June 21. Here are the top 15 good ideas you do not want to miss this Tuesday June 21, 2022, in Paris. [Read more]




Marche des Fiertés 2022 (former Gay Pride): the LGBTQI+ walk is back in Paris, the route
The LGBTQI+ Pride formerly known as the Gay Pride is back this summer in Paris for the 2022 edition scheduled on Saturday June 25. This year, the parade will leave from the Station Michel Bizot in the 12th arrondissement, to walk all the way to the Place de la République. [Read more]




Stranger Things: a never-before-seen temporary pop-up store this summer on Paris Champs-Elysées, our pictures
This is the biggest series at the moment, a series fascinating worldwide: Stranger Things is on everyone's lips and screens! And from June 24, 2022, the series comes to the Champs-Elysées with a never-before-seen pop-up store! [Read more]




Summer sales 2022 in Paris: dates, tips and good deals!
Summer sales 2022 are coming! This year, they are set to take place from June 22 to July 19, 2022. This is the perfect occasion to go on a shopping spree and find heart-stopping pieces for a bargain. Here are all our tips and tricks and good deals to make the most of this fantastic sale period. [Read more]




Champs-Elysées Film Festival 2022, dates and details
The Champs-Elysées Film Festival returns to the world's most beautiful avenue from June 21 to 28, 2022 for its 11th edition. This festival gives you the best of independent French and American ceinma and is a great deal you do not want to miss. [Read more]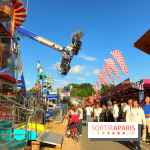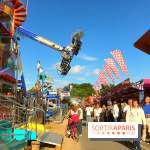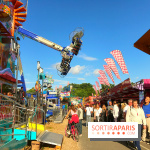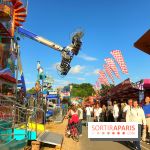 Fête des Loges 2022, the funfair in Saint-Germain-en-Laye returns
The Fête des Loges is back from June 24 to August 15, 2022 in the lovely forest of Saint-Germain-en-Laye. For over 300 years, thrilling rides, merry-go-rounds, shows and water play rides expect children and adults 20 minutes from Paris, in a charming setting accessible with public transit! Answer the question below to try and win your invitations! [Read more]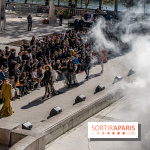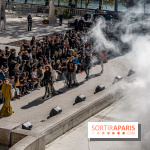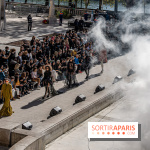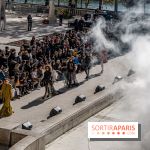 Paris Fashion Week: Spring/Summer 2023 Male Ready-to-Wear Fashion show program
Here we go again! From Tuesday June 21 to Sunday June 26, 2022, the capital welcomes the new Paris Fashion Week. This is the occasion to discover Male Spring/Summer 2023 Ready-to-Wear collections and the highly awaited new trends! [Read more]




The Grand Siècle Day 2022 at the Château de Vaux-le-Vicomte: the dream-inducing event
The Château de Vaux-le-Vicomte is to take us on an enchating journey, a dive into the 17th century: the Grand Siècle Day returns this Sunday June 26, 2022. For a day, costume and history enthusiasts are expected to relive the atmosphere of the 17th century in this wonderful estate. [Read more]




White picnic 2022 at the Domaine de Chantilly, a magical night to experience - postponed
A magical sunset, music, festive spirit: no doubt, the domaine de Chantilly's white picnic is back! Initially scheduled on Saturday June 25, 2022,, the picnic has been postponed to July 9, 2022, at nightfall to be part of this smart and laid-back event. [Read more]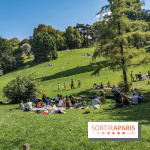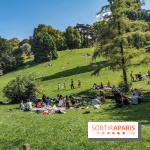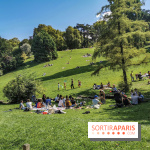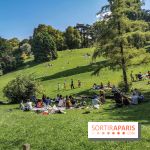 Picnicking in Paris this summer 2022: the best sposts in town!
Sunny days are back, and we want to go out and enjoy a picnic. Whether you are into classic or quirky places, Paris is filled with spots where to picnic peacefully or along with many people and meet other fans of tablecloth and wicker basket to put on the grass. Let us browse the best spots! [Read more]




Summer 2022: iced coffee, iced tea and iced chocolate… our favorite places in Paris
Coolness alert! As a heatwave is striking Paris, we all dream of a very fresh drink to reload. Coffee shop or tearoom, there are plenty of places serving something to cool off and a bit. Iced coffee, iced tea or iced chocolate… what will you have? [Read more]




Where to cool off this summer 2022 in Paris and Île-de-France?
Heatwave alert in Paris! It is hot in Paris, very hot, and in our own corner we looked the best spots to cool off in Paris. Movie theaters, swimming pools, beaches as well as bars and restaurants, we offer you the best of what Paris has to give in the summer. [Read more]
Walks:




Late-night-visits at the Parc Zoologique de Paris to experience this summer
The Parc Zoologique de Paris makes the best of summer to make you live out new experiences! Visit the park at nightfall and discover animals in a new light. Guided tours, entertainments, quizzes... Here is what to expect on Thursdays from June 23 to August 11, 2022. [Read more]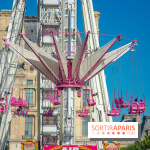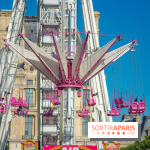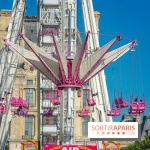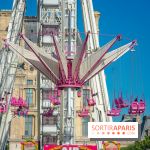 Tuileries funfair 2022, dates the funfair in the heart of Paris
The Tuileries funfair, the famous human-sized family-friendly funfair in the heart of Paris within the Tuileries garden, is back from Saturday June 25, to Sunday August 29, 2022. Did you miss merry-go-rounds and donuts? This is time to treat yourself! [Read more]




Provins's Medieval Festival – France's biggest medieval festival – is back
On June 25 and 26, 2022, the city of Provins – listed for over 10 years as UNESCO's World Heritage – is once again, after two years off, the theater of one of the greatest medieval festivals in Europe. [Read more]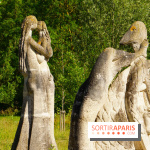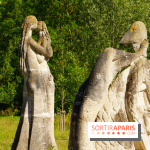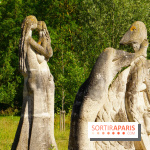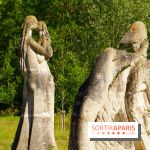 A surprising walk in the Dhuys river's sculpture garden
Craving art and nature? Go and discover a little-known location set about forty kilometers from Paris to discover original sculptures scattered in the landscape. [Read more]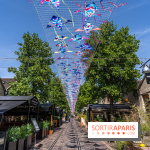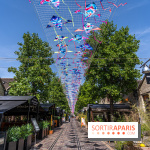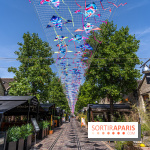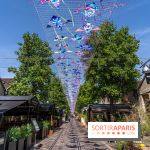 A sky of kites in Bercy Village is up
Bercy Village unveils their summer décor and a sky of kites enliven the famous Cour Saint-Emilion. Until September 15, 2022, go and discover these 400 kites adorning the passage. [Read more]




10 free or cheap rooftops to get a breath of fresh air and the best views in Paris
A free (or almost) and fabulous rooftop? Whether you are looking for fresh air during a heatwave or simply looking for one of the most beautiful viewpoints to admire Paris without breaking the bank, here are 10 great ideas to have the best spots overlooking the city without ending up broke. [Read more]




Where to attend firework shows this spring-summer in Paris and Île-de-France?
Do you love firework shows? Come along and discover the best spots to admire these pyrotechnic shows in Paris and Île-de-France this spring and summer! [Read more]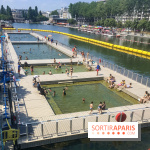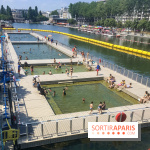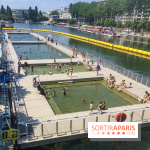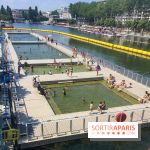 Swimming and Beach Areas in Paris and Ile-de-France this summer 2022
There are beaches and swimming areas in Paris and the region! That is why Sortiraparis has done the work for you, putting together this list of beaches along lakes, rivers, pools or any other body of water of water where you can cool off and relax in the sun this summer 20222. Paris can also be your next beach resort destination! [Read more]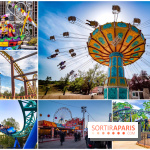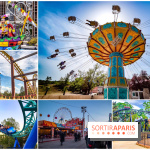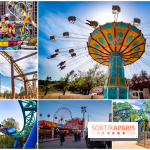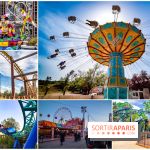 Guide 2022 to theme parks and funfairs in Paris and around
Feel like enjoying a few rides? With your family or friends, theme parks and other fairs are unmissable outings, and there are several of them in Paris and its surroundings. Discover the programs for this season 2022. [Read more]
Restaurants and bars:




Ilô, the latest bistronomic French-Japanese fusion restaurant
Ilô, here is the name of the delicious bistronomic French-Japanese fusion restaurant that opened in Paris 4th arrondissement, within walking distance from the Place de la Bastille. Great, delicate and sophisticated cuisine with Japanese twists to arouse our taste buds, we love it. [Read more]




Ernest, the solidarity-driven restaurant financing food aid!
The Ernest charity opened a solidarity-driven restaurant to finance their actions. Set within walking distance from the Porte de Bagnolet, in the 2,000sqm of garden of a new third place called "Le Sample", this restaurant works with residing chefs and is thought as a place of meeting and sharing relying on the charity's values. Come and enjoy their terrace! [Read more]




Chiberta, Guy Savoy's starred restaurant within walking distance from the Champs-Elysées and the Arc de Triomphe
Chiberta is Guy Savoy's excellent starred gourmet restaurant expecting us within walking distance from the Arc de Triomphe and the Champs-Elysées. Here, enjoy updated French cuisine thanks to executive chef Irwin Durand and his team's talent. A great moment of sharing. [Read more]




Ralph's restaurant opens their sublime hidden terrace with Sunday brunch
A lovely verdant terrace to make the most of summer with cocktails, authentic American cuisine and indulging brunch... This is what Ralph's provides for the reopening of their patio. Anywya, this is the perfect place to enjoy a quiet break without leaving the French capital. [Read more]




Rosé bar, rooftop, boules and pop-up store: Provence comes to Paris with Gassier
Sponsored - From June 23 to July 3, 2022, this summer, Paris looks like Provence as wine estate Gassier comes with rosé wine and takes over Paris! Temporary store in the Saint-Germain-des-Prés area and rosé nights on the rooftop of Mama Shelter Paris West expect Provence art de vivre fans! So, are you ready to enjoy rosé from Province and enjoy the Afterwork Sunset with Gassier? [Read more]




Summer beach terraces in Paris and Île-de-France to put your feet in the sand
Enjoying the seaside in the Paris area is possible! If you crave having a drink, your feet buried in the sand, here are several spots to discover asap! [Read more]




This summer's lush and flowery terraces in Paris and Île-de-France
Choosing a quiet place to have a drink or grab a bite is not always easy in Paris. And yet, there are many terraces and small corners of heaven, ideally hidden in the French capital. Here, engine and horn sounds are off and we can hear birds chipping and trees creaking. Like in the countryside... Let's go green this spring-summer 2022, friends, shall we? [Read more]




The sunny and beautiful summer terraces in Paris and Île-de-France
Looking for a gorgeous and sunny terrace? Come along and discover sunny and indulging places in Paris and Île-de-France! [Read more]
Museums and exhibitions: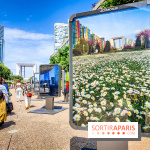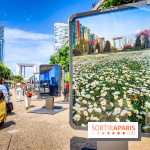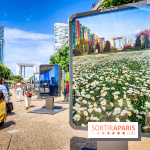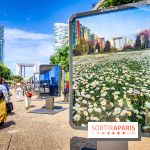 Les Extatiques 2022, the free open-air exhibition at La Défense and La Seine Musicale, our pictures
Les Extatiques, the monumental open-air exhibition at La Défense is back from June 22, to October 2, 2022, for the 5th edition. This year again, enjoy wonderful installations set between La Défense and the gardens of La Seine Musicale. [Read more]




The Mutes, Lina Lapelytè's exhibition-performance at Lafayette Anticipations
From June 23 to July 24, 2022, Lafayette Anticipations invites art fans to discover artist Lina Lapelytè's latest exhibition-performance, "The Mutes". [Read more]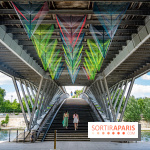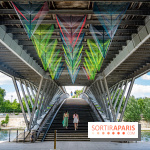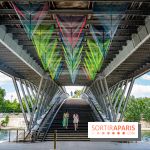 Sens dessus dessous: when art takes over Paris bridges on the Seine riverbanks
In the summer, the Seine riverbanks are a great place for Parisians and tourists to take a walk. From June 23 to September 23, 2022, these riverbanks are even more appealing thanks to installations by five artists. The "Sens dessus dessous" route is to be discovered now and free of charge! [Read more]




A hot-air balloon comes to the Domaine départemental de Sceaux for an exclusive weekend
Sponsored - From June 24 to 26, board for the great adventure of the hot-air balloon of the Domaine départemental de Sceaux where flight, picnic, concert and workshops for children and adults await! [Read more]




Maison Chaumet's Botanical exhibition is up at the Beaux-Arts de Paris
Botanical – Observing Beauty – here is the name of the magnificent and affordable exhibition by Maison Chaumet at the Beaux-Arts de Paris. From June 16 to September 4, 2022, go and discover a botanical tour including 400 masterpieces from several eras, including 80 haute-joaillerie pieces by Chaumet. Between drawings and herbariums, discover the house's inspirations and be blown-away! [Read more]




Fashion Week: Fashion exhibitions in Paris
Parisian museums and art galleries provide us with many outings devoted to fashion. Between legendary figures and contemporary designers, these exhibits are astonishing! To make sure you miss no fashion event, keep reading! [Read more]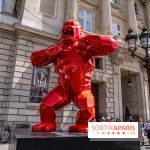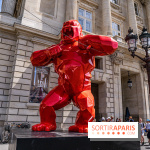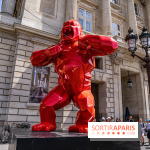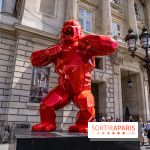 Orlinski's sculptures take over the 8th arrondissement, enjoy the open-air exhibition
Richard Orlinski unveils new pieces in the streets of Paris: from the Concorde to Madeleine, by the rue du Faubourg Saint Honoré, you might run into huge and strange animals… A fabulous open-air exhibition to enjoy from June 9 to July 9, 2022. [Read more]




La Galerie Dior, the exhibition about the history of Maison Christian Dior at the 30 Montaigne museum
La Galerie Dior is a venue you do not want to miss if you love fashion. Set in the heart of 30 Montaigne, this exhibition area takes us to the very heart of the Maison Christian Dior's universe. Go and discover his inspirations and history through a series of magnificent stagings in this uncommon museum. [Read more]




June 2022's best exhibitions in Paris and Ile-de-France
Summer is here, the summer break is just around the corner... We want to go out and enjoy everything available in Paris and Île-de-France! And what if your next outing was an exhibition? Discover our selection of exhibits to enjoy this June 2022 in the area. [Read more]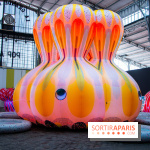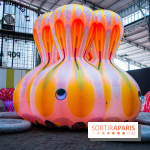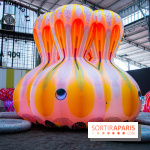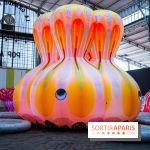 Pop air, the inflatable and immersive experience at the Grande Halle de la Villette: Our pictures
From April 14 to August 21, 2022, the Grande Halle de la Villette houses an exclusive and playful inflatable experience, Pop Air, made in partnership with Rome's Balloon Museum. [Read more]




Free museums and monuments in Paris and Ile de France
Looking for a free museum in Paris? Musée des Beaux-Arts, Musée d'Art Moderne, Musée de l'Aviation, Musée des Arts Asiatiques, over 20 museums are free of charge, all year round, so, discover them! [Read more]
Sports and leisure:




Paris Eiffel Jumping 2022 program
The Longines Paris Eiffel Jumping is back from June 24 to 26, 2022, on the Champ de Mars, at the foot of the Eiffel Tower. For 3 days, the best riders and horses in the world will face off in the middle of the French capital. [Read more]




Oxy'Trail 2022 in the Parc de Noisiel: route of the family-friendly race
Oxy'Trail is back in the Paris area, at the Parc de Noisiel in Paris – Vallée de la Marne, about 20 minutes from Paris. Meet on June 25 and 26, 2022, for this race between city and wilderness, making it one of the most enjoyed races in Île-de-France! [Read more]




Hyundai Archery World Cup Finals at the Château de Vincennes
On June 25 and 26, 2022, attend a quite rare sporting event in Paris, the Hyundai archery world cup, which finals will take place at the Château de Vincennes. [Read more]




Summer events in the AccroCamp parks!
Sponsored - All the summer long, the 7 AccroCamp parks are open and hold events for the entire family! Between tree-climbing with your family, beach at the door of Paris, workshops for the youngest ones, they have it all planned for you to have a fun summer. [Read more]




The Meïsō oasis, the relaxing floating center
For an exceptional moment untouched by time, go and have a bath in the salted water of Meïsō's floating baths, enjoying a sensory isolation in their latest wellness center by Olympiades. Perfect to clean your head for a while! [Read more]




Belleyme, infrared sauna and wellness café for a well-deserved break
If there is one place you want to go to in the Marais it is Belleyme providing Paris for the first time with an infrared sauna delivering extraordinary benefits and a wellness café serving vegan treats. [Read more]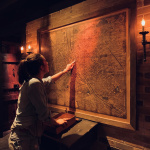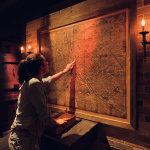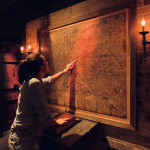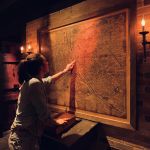 The best escape rooms and immersive experiences in Paris
Cannot get enough of the Adventures of Sherlock Holmes or solving mysteries of any sort? Have you dreamed of solving your own mystery in a haunted manor? Escape rooms let you experience these adventures for one hour with your family or friends. Use your cleverness, team spirit and your observation to help you win! [Read more]




Club Barrière: a casino experience in the heart of the Champs-Elysées
Sponsored - Feel like going to the casino in the very heart of Paris? Head to Club Barrière 104 Champs Elysées! Set on the world's most beautiful avenue, the place is a game club enjoying a soft setting. Poker fans will enjoy a great cash game and tournament offers. Counterpart sport fans can gamble at the tables for Punto Banco, ultimate poke and poker 21 (Parisian blackjack). [Read more]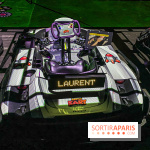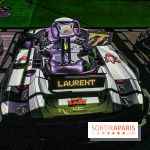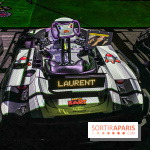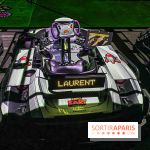 Battlekart: a Mario Kart and Rocket League-inspired augmented reality go-karting comes to Paris
Calling all crazy drivers! An uncommon go-karting track is coming in the Paris area. This is Battlekart, a promising concept waiting for us in May in Paris Nord Villepinte. On the menu, a crazy race to put your friends to a challenge, throwing bonuses to slow them down like in Mario Kart or playing a ball game like in Rocket League. [Read more]




69 Shades of Grey, an erotic escape room in Paris
Do you love 50 Shades of Grey? Well, you will love 69 Nuances de Grey [69 Shades of Grey]. This erotic escape room created by Destination Danger takes you to Christian Grey's BDSM universe. The perfect gift for a cheeky night. [Read more]
Movies:




The Black Phone, the horror movie starring Ethan Hawke: review and trailer
"The Black Phone", the latest production by the Blumhouse studios opens on June 22, 2022 in France. In this horror movie, Ethan Hawke plays a disturbing magician abducting children. A fantastic movie starring children as heroes. [Read more]




Elvis: Baz Luhrmann's biopic starring Austin Butler and Tom Hanks: review and trailer
Famous movie maker Baz Luhrmann is back with a new movie. Called "Elvis", this biopic about the King starring Austin Butler, Tom Hanks and Olivia DeJonge is expected in French theaters on June 22, 2022. [Read more]




L'Ecran Pop: Bohemian Rhapsody sing-along at Paris Le Grand Rex returns in 2022
"Bohemian Rhapsody" is back on May 20, and June 23, 2022, for a giant sing-along version at the Le Grand Rex in Paris. On the menu then, the biopic about Freddie Mercury screened with the lyrics of the Queen songs to sing along the movie. [Read more]




Sing-along Mamma Mia at Paris Grand Rex is back in 2022
"Mamma Mia!" live karaoke is back in Paris in 2022. Next sessions from May 13 to December 16, 2022, at Le Grand Rex. [Read more]




Jurassic World Dominion: trailer
Dinosaurs are back! "Jurassic World Dominion" opens in theaters on June 8, 2022. Starring in the "Jurassic World" sequel: Omary Sy, Chris Pratt and Jeff Goldblum among others. [Read more]
Shows, concerts and parties:




Billie Eilish live at Paris Accor Arena in June 2022
Billie Eilish is about to hit the north-American and European roads in 2022 with a huge world tour called "Happier Than Ever, The World Tour". Save the date, the American artist, songwriter and composer expects you on Wednesday June 22, 2022 at Paris Accor Arena for her only show in France. [Read more]




Jerry Cantrell from Alice in Chains live in June 2022 at Paris Alhambra
Iconic founder of Alice in Chains, Jerry Cantrell will perform on Wednesday June 22, 2022, on the stage of Paris Alhambra to present his latest solo album called "Brighten". [Read more]




TJ Jackson from 3T live in June 2022, in a small venue in Paris - extra date
Good news for fans of the Jackson family's music. TJ Jackson – member of 3T (and Michael Jackson's nephew) – announces his first solo shows in Paris. He will perform on June 24 and 26, and July 1, 2022, in the intimate setting of the Théâtre de la Contrescarpe for an acoustic show. [Read more]




Solidays Festival 2022: -M-, Orelsan, Damso, Justice... The complete lineup
Solidays festival is back in 2022 in Paris! Save the date! The famous music fest expects you from Friday June 24 to Sunday 26 at the Hippodrome de ParisLongchamp for a new series of wonderful and unforgettable shows paced by -M-, Orelsan, Damso, Black Eyed Peas, as well as Justice, Eddy de Pretto, Ninho, Niska, Gaël Faye, 47Ter, November Ultra... [Read more]




Candlelight: exceptional outdoor candlelit concerts at Palais-Royal this summer
For a romantic musical night, head to Palais-Royal for Candlelight – aka candlelit concerts. The Weeknd, ABBA and the Rolling Stones covered by talented musicians in an exceptional venue! [Read more]




The Boyz, the K-Pop band live in June 2022 at Paris Seine Musicale
K-Pop fan? Meet on Saturday June 25, 2022, at Paris Seine Musicale to enjoy The Boyz band's only show in France. [Read more]




The Lion King musical at Paris théâtre Mogador extended for a 2nd season
Hakuna Matata! The Lion King musical is back to Paris théâtre Mogador, 10 years after its latest performance at the theater. Even though the show was said to start from September 2020, because of the coronavirus epidemic, it is postponed to Fall, 2021. The show has been extended for a second season already and will be performed until December 31, 2022. [Read more]




How to become a Parisian in one hour? At Théâtre des Nouveautés
Olivier Giraud will once again perform his show, "How to become a Parisian in one hour?", that is now a classic of Parisian humor in English at Théâtre des Nouveautés. Performances are to take place until June 30, 2022. [Read more]




Oh My God She's Parisian by Julie Collas at BO St Martin
Hhumorist Julie Collas is still headlining Theatre Bo Saint-Martin with "Oh My God She's Parisian!" her 100% English-speaking one-woman-show where she makes fun of Parisians' flaws! Running until June 25, 2022. [Read more]




The Septième Ciel, cabaret night at the Georges restaurant (Centre Pompidou)
A cabaret night at the top of the Centre Georges Pompidou? This is the very idea of "Septième Ciel", the monthly party of the Georges – the restaurant set on the last floor of the museum. On the menu? A several-act revue inspired by the 1970's… [Read more]
Sweet treats:




Philippe Conticini opens a temporary profiterole bar
Pastry chef Philippe Conticini returns with a new and temporary pastry bar. This year, from June 25 to July 16, 2022, he will make profiteroles to order! [Read more]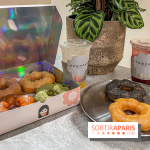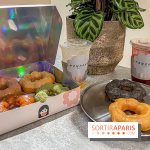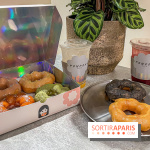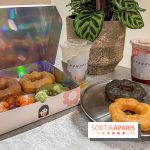 Guide to donuts and fried cakes in Paris
Do you crave donuts stuffed with chocolate or jam? Let us walk you through the best spots in Paris to have a blast! [Read more]




Maison Kayser's delicious ice creams with no preservatives or artificial colorings
Are you craving some ice cream because of the heat in Paris? How perfect! Kayser's delicious ice creams are back in store and corners. Less sweet and natural, this is a yes for us. So, vanilla, pistachio, mango or chocolate? [Read more]




Fika Paris, the latest relaxing café at the Swedish Institute
Fika is the name of the latest café inaugurated at the Swedish Institute. In the paved courtyard of this cultural venue shining a light on Sweden, enjoy a welcoming and bright coffee shop with a terrace serving delicious Swedish specialties. [Read more]




An iced cookie cabin by Matthieu Carlin comes outside the Hotel de Crillon in Paris
Craving tasty ice creams? Good news, Hôtel de Crillon's ice cream cabin is back in Paris. From June 15 to September 11, 2022, enjoy this concept at the foot of the palace on the Place de la Concorde! And this year, pastry chef Matthieu Carlin indulges you with even more scrumptiousness with a great variation of his iconic iced cookie! [Read more]




Japanese bakeries in Paris, our favorite locations
Feel like making your taste buds travel? We have found the best Japanese bakeries in Paris! [Read more]




Coffee shop in Paris, 8 new and great places to try
Looking for a nice and new coffee shop in Paris? Here are 8 new places you need to discover to enjoy an indulging break to get a fantastic latte or have divine lunch or brunch in duo or with friends. [Read more]




The best vegan and vegetarian coffee shops in Paris
Are you vegan or vegetarian and craving a delicious gourmet break on your own or with friends, over a cup of plant-based latte and a delicious slice of cake? We have found the best vegan coffee shops in Paris you really want to visit! [Read more]
Fairs and Shopping:




Summer sales 2022 in Paris: shopping malls' exceptional opening hours
Summer sales are on from June 22 to July 19, 2022. On the occasion, shopping malls and department stores change their opening hours and offer animations for shoppers! [Read more]




Shopping idea: Where to shop some good deals in Paris?
Looking for a good shopping deal in Pairs? We have brought together the best addresses where to get good deals! Thrift store, clearance store or outlet, low-cost fashion is that way! [Read more]




Outlet stores in Paris and around: guide to bargain places
There is nothing quite like outlet stores in Paris to enjoy bargains! In these factory outlets, find clothes by brands for a smaller cost all year around. Shall we go on a smart shopping spree? [Read more]




Rayon Noir, the tattoo parlor with modern and welcoming design in the 12th arrondissement
Behind an intriguing façade in Paris 12th arrondissement hides Rayon Noir, a new generation tattoo parlor welcoming several French and foreign artists in a modern and welcoming atmosphere. [Read more]
Coming soon:




Bastille Day, July 14, 2022's concert on Paris Champ de Mars
To end Bastille Day 2022 - or France's National Day - on a high note, the Orchestre national de France, the Chœur and the Maîtrise de Radio France await you on the Champ de Mars on Thursday July 14, 2022, at 9:15 p.m., for a fine symphony concert at the foot of the Eiffel Tower. Stay tuned to discover the full program! [Read more]




Tour de France 2022: the route is here!
The route for the Tour de France 2022 has just been uncovered! 3,328 kilometers, leaving from Copenhagen, 6 magnificent mountain stages and 2 individual time-trials... A big show is coming! [Read more]




Candlelit evenings 2022 at the Châteaux de Vaux le Vicomte with firework show!
Château de Vaux le Vicomte's candelit evenings promise a magical moment to experience with your close ones. On the menu, a nighttime tour lit by 2,000 candles, water displays, romantic stroll in the gardens to baroque music, and even a firework show! An enchanting break to enjoy from May 14 to October 1, 2022. [Read more]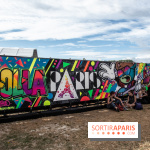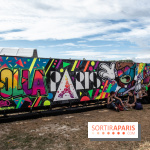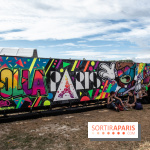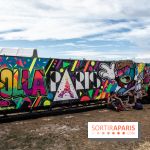 Lollapalooza Paris 2022: Pearl Jam, Imagine Dragons, Guetta, Måneskin... here is the lineup
Due to the current health context, festival Lollapalooza Paris has had to postpone their edition. The music festival expects you all for a new event held on Saturday July 16 and Sunday 17, 2022 at ParisLongchamp hippodrome to enjoy live shows by Imagine dragons, Pearl Jam, David Guetta, Måneskin, A$AP, Rocky, Fever 333, Anitta, Vald, Megan Thee Stallion and Phoebe Bridgers. [Read more]
Stay up to date:




Coronavirus in Paris and Île-de-France as of Sunday 26 June 2022
Discover the latest news regarding the Covid-19 pandemic spreading in Paris and Ile-de-France. As of Sunday 26 June 2022, take a stock on the news in Paris and its surroundings, the latest reopening, and the evolution of the disease. The situation in Paris stagnates. Discover the latest announcements in the Paris area. [Read more]




Coronavirus in the world as of Sunday 26 June 2022: latest case and death tolls in 24h per country
The whole world is facing an unprecedented health crisis caused by the Covid-19 pandemic. 541,449,096 coronavirus cases have been reported and over 6,298,560 people have died of Covid-19 worldwide. Discover the toll in countries and the evolution around the world as of Sunday 26 June 2022. [Read more]