Published by La rédaction · Published on 21 June 2022 at 11h25
Raining, not raining…. It is always a surprise! On Tuesday June 21, 2022, for the 40th Make Music Day, even if sunny weather seems to appear, let us cover our backs and go for a sheltered Make Music Day. Goodbye rain and cold, we have planned everything. Make your choice!
We are always told sunny days are back. We almost resigned ourselves to having a bad weather. Yet, it will not stop us on Make Music Day. And since we better be far-sighted, let's go for some top ideas for a sheltered Make Music Day in Paris.
For the record, Make Music Day was created in 1982 by the Ministry of Culture. That year, the Ministry of Culture's study and research unit carries out a huge investigation on French's cultural practices. They discover five million people, namely one in two, play a music instrument. From this moment on, Jack Lang, Christian Dupavillon, architect-scenographer, member of his Office, and Maurice Fleuret create a huge popular manifestation aiming all musicians to express themselves and play. The very first Make Music Day is launched on June 21, 1982, the day marking the summer solstice.
And this is a huge success since plenty of musicians perform everywhere: streets, parks, bandstands, playgrounds, gardens, railway stations, squares...
It is in 1985 that Make Music Day expands for the European Music Year. In 2017, over 120 countries across the world participated in Make Music Day - also known as World Music Day!
In the event rain comes to the party on Tuesday June 21 in Paris, here are great deals to have a dry Make Music Day:




Make Music Day 2022: collective Lovemusic presents Mouthpiece at the United States Foundation
For the 40th anniversary of Make Music Day, collective Lovemusic expects you on Tuesday June 21, 2022, at Paris Foundation of the United States. From 7:30 p.m., come and discover for free the musical scene from the US thanks to the "Mouthpiece" event. [Read more]




Make Music Day 2022: Henry Purcell's King Arthur by Les Goûts Réunis at the Musée Bourdelle
This Tuesday June 21, 2022, Paris Musée Bourdelle takes part in the 40th anniversary of Make Music Day. On the occasion, the "Les Goûts Réunis" company is to perform abstracts from the baroque folly of King Arthur by British musician Henry Purcell. Three performances are to be played for free in the museum's Hall des Plâtres. [Read more]




Make Music Day 2022 at Bichettes: Disco and hot-dogs
Disco and hot-dogs, here is what to expect on Make Music Day 2022 at Bichettes! [Read more]




Make Music Day 2022 in Paris: immersive experience around Xenakis' Polytope de Cluny
If you want to experience an original and uncommon Make Music Day 2022, then head to downtown Paris. On Tuesday June 21, 2022, Ircam opens the Espace de Projection and offers on the occasion an immersive and free experience around the Polytope de Cluny by Iannis Xenakis! [Read more]




Make Music Day 2022 in Paris: It is going to swing at Studio 104 of Maison de la Radio
This year, on Tuesday June 21, 2022, Radio France celebrates music on several stations. France Music expects you from 8 p.m. for a swing special concert at Studio 104. [Read more]




Make Music Day 2022 at the Italian Cultural Institute in Paris
On Tuesday June 21, 2022, for the 40th Make Music Day, the Institut Culturel Italien offers you a free concert performed by Frida Bollani Magoni. [Read more]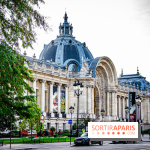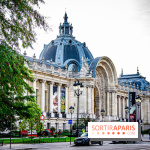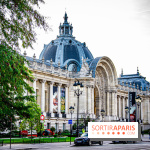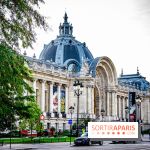 Make Music Day 2022: free concerts by Young Talents at the Petit Palais
Paris Petit Palais celebrates Make Music Day too and teams up again on the occasion with the "Jeunes Talents" associations for free concerts you do not want to miss at the museum's auditorium on Tuesday June 21, 2022, starting from 3 p.m. [Read more]




Make Music Day 2022: Orchestre de Paris to perform for free under the Louvre Pyramid
What a beautiful music moment expects you under the Louvre Pyramid in Paris for the 40th anniversary of Make Music Day. Meet on Tuesday June 21, 2022, from 10 p.m. to enjoy a free concert by the Orchestre de Paris and musical conductor Klaus Mäkelä. Note admission is free but upon reservation (opening from June 14). [Read more]




Make Music Day 2022: 36-hour Festival at Saint Eustache, program
The new edition of the Festival 36h Saint Eustache is back! After being off for three years, the musical event awaits you on Monday June 20 and Thursday 21, 2022, at the Saint Eustache church for 36 hours of free concerts in a unique setting. On the menu? Cléa Vincent, Barbara Carlotti, Clara Ysé, Kyrie Kristmanson, Chien Noir, Blondino and Laura Cahen and Form. [Read more]




Make Music Day 2022: France Inter hosts a live show at the L'Olympia
To celebrate the 40th edition of Make Music Day, France Inter intends to take over the legendary L'Olympia venue on Tuesday June 21, 2022, for a great night of shows. Stay tuned to discover the lineup. [Read more]




Make Music Day 2022 at the Sunset Sunside in Paris
This Tuesday June 21, 2022, for the 40th Make Music Day, jazz is once again given pride of place at the Sunset Sunside in Paris. [Read more]




Make Music Day 2022 at Paris Musée de l'Armée
For the new Make Music Day, on Tuesday June 21, 2022, Paris Musée de l'Armée offers you to come and discover their collections to music for this exclusive day. [Read more]