Published by My B., Rizhlaine F. · Photos by My B. · Published on 8 August 2022 at 20h49
Summer in Paris will be festive! As the sun is already shining on the city, good deals are landing and blow a fresh vacation air on the City of Lights! Discover the free outings expecting you this summer season!
Vacationing in Paris means you will get some fabulous sunny tips! So, if you plan to stay in the city, or if you want to enjoy your adopted city, here is what to help you make your program up. Here are free outings you do not want to miss this summer in Paris!
On the menu, an XXL selection to keep you busy all summer long in Paris! You will find 100% free of charge ideas to make the most of the city without breaking the bank. It will make people even on the tightest budget very happy! Between exhibitions, strolls in the sun and tips, the challenge of this summer will be to have fun whilst saving money.
By the way, do not hesitate to check this page again soon: the selection changes accordingly. To make sure you miss none of those deals and tips, we highly recommend to preciously save this guide!
Are you ready? Here we go for the free outings of the summer in Paris!
In a word:




Good deals of the week - August 8 to 14, 2022 - free or cheap outings in Paris and Île-de-France
A new week begins and with it, a whole range of things to discover in Paris and around! Keep reading to find out more about the best deals of the week (August 8 to 14, 2022) in Paris and Île-de-France. [Read more]




Good deals of the Assumption weekend, August 12 to 15, 2022: free or cheap outings in Paris
Sortiraparis has found the best free outing ideas or very affordable deals to enjoy this weekend, on August 12 to 15, 2022, in Paris and Île-de-France. [Read more]
In no particular order:




K-Street Food 2022: the cultural and food event dedicated to Korea in Paris
On Saturday September 10 and Sunday 11, 2022, the Primetime association and Paris 15th arrondissement town hall join forces to host a new Korean street-food festivaledition. To discover in the Parc André Citroën, this event shines a light on Korean street culture. Food, concept store, art gallery, art performances... Get ready to travel to the Land of the Quiet Morning without even leaving the French capital city. [Read more]




Free museums and monuments this Sunday September 4, 2022 in Paris
Which museum can you visit for free on the 1st Sunday of the month, namely Sunday September 4, 2022, in Paris? We are delighted to enjoy our early month ritual: discovering a museum or monument free of charge! [Read more]




The Floating Markets of the Southwest return to Paris quays
Every year, the Floating Markets of the Southwest delight Paris on the Seine riverbanks for a gourmet and festive event. A good deal expecting you from September 16 to 18, 2022. [Read more]




Fusion Concept Festival, the (mostly) free hip-hop festival returns in 2022
Fusion Concept is THE international hip hop dance festival you do not want to miss. The French capital will dance with the world's best hip hop dancers from August 25 to 28, 2022! [Read more]




A free gospel show on August 15 at the Place de la Bastille
On August 15, 2022, the gospel Total Praise Mass Choir takes over the Place de la Bastille for a great open-air and free show. For the Assumption, the Paris Gospel Festival throws a Paris Summer Gospel. [Read more]




Stroll along the Petite Ceinture in the 17th: the Promenade Pereire, a small haven of peace
Following the Petite Ceinture line in Paris 17th arrondissement, enjoy a small and bucolic stroll surrounded by rose bushes and climbing plants, within walking distance from the Porte Maillot. [Read more]




France 2023 Rugby Tour: here is the program
From July 22 to November 12, 2022, the nine host cities of the Rugby World Cup 2023 open Rugby Villages to celebrate the event. On the menu: meet athletes, members of the Interior Ministry and from the Overseas Territories Ministry, enjoy tournaments and entertainments. [Read more]




Musiques en Terrasse festival 2022 at Bercy Village: August's lineup
This summer, Bercy Village houses the new edition of Musiques en Terrasse festival on Thursdays. Meet until August 25, 2022, in the 12th arrondissement of Paris to enjoy free concerts by Ian Caulfield, Elisa Erka and The Gluteens. [Read more]




The Irish Cultural Center celebrates its 20th anniversary with a laser show
The Irish Cultural Center has been enlivening the Latin Quarter for twenty years already thanks to exhibitions, concerts and compelling events. To celebrate this anniversary as it should be, the CCI hosts a Birthday Party on Friday September 16, 2022. On the menu of this free party? Discover the "Oblivion Seachmalltacht - ᖃᐅᔨᒪᔭᐅᔪᓐᓃᖅᑐᑦ" exhibition by artist Aideen Barry, an electro gig by Daithí and a laser show performed on the façade of the Irish Cultural Center. [Read more]




"Journée Paris Respire" Paris goes car-free for a day again in 2022
Paris goes car free on September 18, 2022, as part of an event called "Journée Paris Respire" or "Paris Breathes Day". For one day only, cars are banned from Paris. Parisians and tourists are invited to "discover Paris in a new light". [Read more]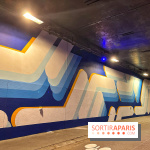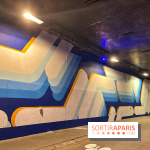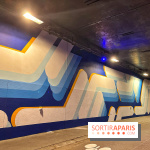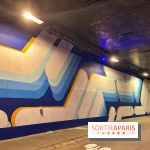 Street-art to soon cover the Paris Tunnel des Tuileries
The Tunnel des Tuileries goes very colorful! For two weeks, a dozen artists cover the Parisian tunnel reserved to soft mobilities in colorful murals to see until July 2023. [Read more]




Star-gazing Nights 2022 in Paris and Ile de France
Star-gazing Nights are back on Friday August 5, Saturday 6, and Sunday 7, 2022. For a weekend, astronomes invite curious people to look up and gaze at the stars, for a wonderful moment of sharing, even in Paris and Île-de-France! [Read more]




Star-gazing Nights 2022 at Paris Square Louise Michel
In the night from August 7 to 8, 2022, run to Square Louise Michel for a star-gazing night as part of Star-Gazing Nights 2022. [Read more]




Musée de la Légion d'Honneur in Hôtel de Salm reopens for Bastille Day!
Paris private mansions are part of this heritage making the very charm of the French capital. This time, we offer you to discover the Hôtel de Salm, an architectural wonder housing the Musée de la Légion d'Honneur to rediscover on July 14, 2022, on Bastille Day. [Read more]




September 2022's free exhibitions in Paris
Feel like enjoying a beautiful and free exhibition this September 2022, in Paris? How perfect, museums and art galleries are back! Come and discover new exhibitions in Paris and Île-de-France. [Read more]




Paris La Défense Urban Week 2022, the street culture festival to return soon
Street culture festival Urban Week will be back from Wednesday September 14 to Sunday 18, 2022, at Paris La Défense. On the menu? Live street art, as well as a designer super market, a playground and a food court along with concerts! [Read more]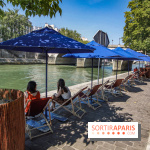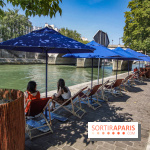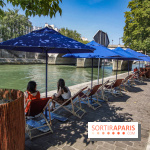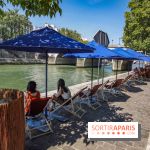 Paris-Plages 2022, dates and program
Paris-Plages is back this summer, from July 9 to August 21, 2022, by the Seine and at the Bassin de la Villette. Entertainments, deckchairs, swimming sessions and relaxation await for a great summer in Paris. [Read more]




Paris-Plages 2022 along the Seine river, free activities
For Paris-Plages, from July 9 to August 21, 2022, the Bassin de la Villette is full of life again. Enjoy lots of free entertainments such as Swedish gym, boules, foosball or kids activities... [Read more]




Paris Plages 2022 at La Villette pool, free activities
For Paris Plages and from July 9 to August 21, 2022, the La Villette Bassin is full of life. Swimming in the pool, paddle boat, sports, a wonderful opportunity to introduce your children and teens for free to water sports or having a quirky stroll by the Canal. [Read more]




Historical reenactment weekend 2022 at the Musée de la Grande Guerre
For the weekend - September 3 and 4, 2022 - the Musée de la Grande Guerre welcomes a huge WWI military camp. For two days, let us meet over 250 passionate re-enactors sharing their knowledge with us. The highlights? A never-before-seen show and a hike. [Read more]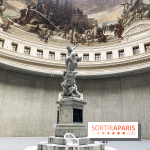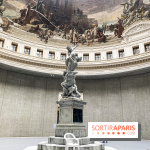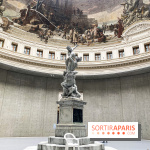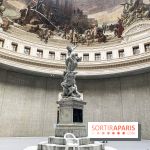 Free late-night opening on Saturday August 6, 2022 at the Bourse de Commerce
Feel like visiting the collections of the Bourse de Commerce? Enjoy the free late-night opening held on Saturday August 6, 2022 to discover this new and unmissable art place in Paris. [Read more]




Star-gazing Night 2022 at Ile de France's Uranoscope
For Star-gazing Night, astronomy fans are expected at Ile de France's Uranoscope in Seine-et-Marne on August 6, 2022! The perfect time to gaze at stars with a pro equipment. [Read more]




Star-Gazing Night 2022 at the Musée de l'Air et de l'Espace
This year, on Saturday August 6, 2022, The Musée de l'Air et de l'Espace opens its doors for free for an exceptional night event, Star-Gazing Night! On the menu? Sky observations through a telescope, live show by Colours in the Street, conferences, and a puppet show. [Read more]




Star-gazing nights 2022 at Paris Cité des Sciences et de l'Industrie
Star-Gazing Night is back at the Cité des Sciences et de l'Industries, and on Friday August 5, 2022, as scientists have planned wonderful entertainments from 9 p.m. in the Parc de la Villette, behind the Géode. [Read more]




This summer 2022's open-air exhibitions in Paris and Île-de-France
How about treating ourselves to an open-air exhibition this summer 2022 in Paris? What is best with summer in Paris – and the Paris area – is the wonderful strolls to enjoy in the streets and parks, to discover the current open-air exhibitions. Here are this summer's best places to enjoy art and sun. [Read more]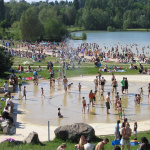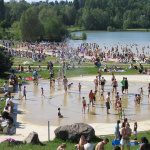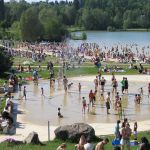 Where to swim for free in Paris and Ile de France this summer 2022?
Heat is hitting hard and you are looking for a beach where to sunbathe and bathe for free? To feel like on vacay without paying at all, discover the greatest spots where you can take your family and friends in Paris and Ile-de-France. [Read more]




Immersive exhibition inspired by the Lantern Festival at Paris Korean Culture Center - Our pictures
To celebrate the Taste Korea festival, the Centre culturel coréen – or Korean Culture Center – nestled in Paris 8th arrondissement concocts an exclusive immersive and free exhibition inspired by the famous lantern festival. Meet from June 30 to September 9, 2022, to enjoy this fabulous journey! [Read more]




Île-de-France heritage: a bucolic walk from bridge to bridge in the Vallée de Chevreuse
At the end of RER B, the village of Saint-Rémy-lès-Chevreuse is the starting point of several walk routes in the Vallée de Chevreuse. Among them, the small bridge hike. [Read more]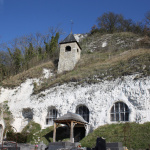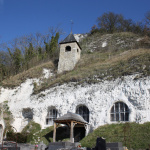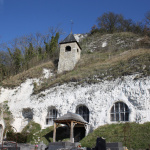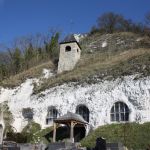 Fun in Île-de-France: the troglodyte Church of the Annunciation built mountainside
Did you know? In Val d'Oise, Haute-Isle's Church of the Annunciation is the only troglodyte church in the entire region? Carved into the very face of a chalk cliff and listed as Historic Monument, this is a fun gem to discover. [Read more]




Randopolitain, 100 hikes to discover Ile-de-France before the 2024 Summer Olympics
Feel like discovering Ile-de-France in a new fashion? Randopolitain offers you to discover the region from Sunday June 26, 2022, with 100 "cultural olympic games" labelled hikes until the 2024 Summer Olympics. [Read more]




Summer Garden 2022 at Paris Musée du Quai Branly: when nature comes to PAris!
Sponsored - You do not need to leave Paris to enjoy quiet and wilderness... From July 3 to August 28, 2022, summer comes to Quai Branly garden. A free and playful event for all themed on nature, environment and the living! [Read more]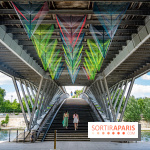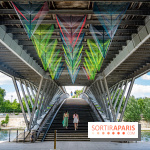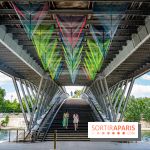 Sens dessus dessous: when art takes over Paris bridges on the Seine riverbanks
In the summer, the Seine riverbanks are a great place for Parisians and tourists to take a walk. From June 23 to September 23, 2022, these riverbanks are even more appealing thanks to installations by five artists. The "Sens dessus dessous" route is to be discovered now and free of charge! [Read more]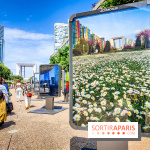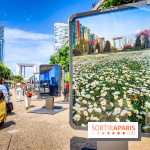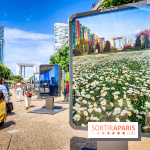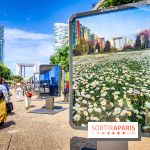 Les Extatiques 2022, the free open-air exhibition at La Défense and La Seine Musicale, our pictures
Les Extatiques, the monumental open-air exhibition at La Défense is back from June 22, to October 2, 2022, for the 5th edition. This year again, enjoy wonderful installations set between La Défense and the gardens of La Seine Musicale. [Read more]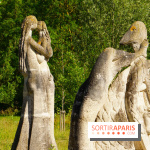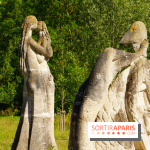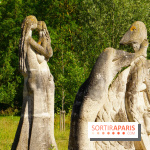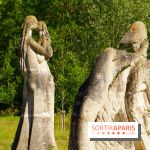 A surprising walk in the Dhuys river's sculpture garden
Craving art and nature? Go and discover a little-known location set about forty kilometers from Paris to discover original sculptures scattered in the landscape. [Read more]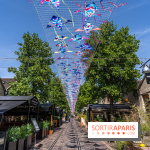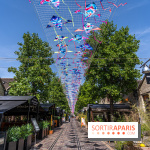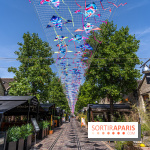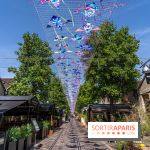 A sky of kites in Bercy Village is up
Bercy Village unveils their summer décor and a sky of kites enliven the famous Cour Saint-Emilion. Until September 15, 2022, go and discover these 400 kites adorning the passage. [Read more]




10 free or cheap rooftops to get a breath of fresh air and the best views in Paris
A free (or almost) and fabulous rooftop? Whether you are looking for fresh air during a heatwave or simply looking for one of the most beautiful viewpoints to admire Paris without breaking the bank, here are 10 great ideas to have the best spots overlooking the city without ending up broke. [Read more]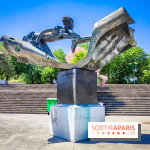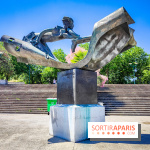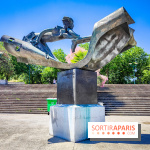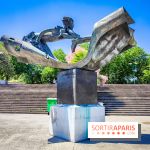 The open-air sculpture museum: a free art stroll in the heart of Paris
Have you heard about the open-air sculpture museum? Set in the Square Tino Rossi in the 5th arrondissement, this small museum provides us with a free cultural stroll by the Seine, in a gorgeous bucolic setting. [Read more]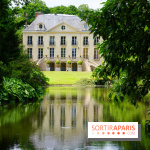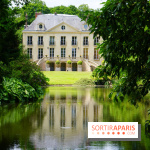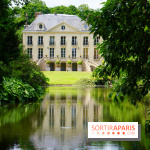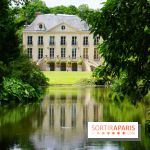 Arboretum de la Vallée-aux-Loups: an Ile-de-France getaway surrounded by remarkable trees
No need to go deep in the Île-de-France to enjoy majestic wilderness. About fifteen kilometers from Paris, the Arboretum du Domaine départemental de la Vallée-aux-Loups enchants lovers of gardens and plant species. [Read more]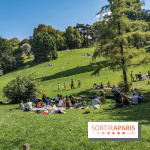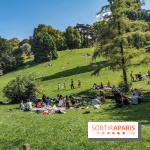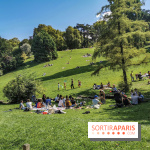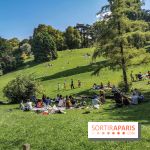 Picnicking in Paris this summer 2022: the best sposts in town!
Sunny days are back, and we want to go out and enjoy a picnic. Whether you are into classic or quirky places, Paris is filled with spots where to picnic peacefully or along with many people and meet other fans of tablecloth and wicker basket to put on the grass. Let us browse the best spots! [Read more]




Summer 2022's free exhibitions in Paris and Île-de-France: cultural good deals
The Parisian summer is about to be packed with good deals. Here are the free exhibitions expecting you in the summer season in Paris to improve your knowledge without breaking the bank! [Read more]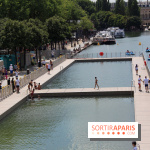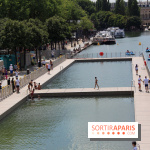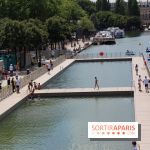 Paris Plages 2022: free open-air swimming pools at the Bassin de la Villette
It is official, the Bassin de la Villette is back for Paris Plages 2022, from July 9 to August 21! We will enjoy summer with 2 pools and 2 paddling pools of different depths set within the Bassin de la Villette by the Quai de la Loire. Swim to relax or to work out, in a summery atmosphere, and for free from 11 a.m. to 8:30 p.m. for free. [Read more]




The Jardin des Plantes rose garden unveil beautiful colors
Set by the Mineralogy gallery, right to the Museum of Natural History or left if coming from the Seine, the Jardin des Plantes rose garden is a very beautiful discovery to enjoy in the spring and especially in June. With 390 species of heirloom and modern roses, this magnificent and free rose garden unveils fabulous rose bushes proudly standing by the museum. [Read more]




Square Saint-Gilles Grand Veneur, a lovely and secret rose garden in Paris
Looking for a hidden, confidential and relaxing garden to enjoy rose bushes and read a book? Come along and discover the Square Saint-Gilles Grand-Veneur Pauline-Roland, a secret and very charming park. [Read more]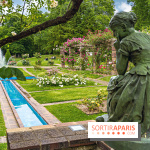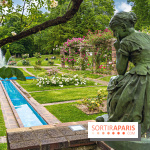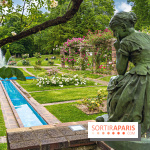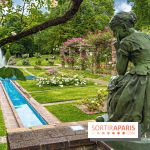 Parc Lebaudy's rose garden on the Ile de Puteaux
Let us run to Puteaux, by the Seine, right outside Paris in Hauts-de-Seine to discover the Parc Lebaudy and its fabulous free rose garden open to all. This gorgeous park gathers about 1,600 rose bushes and 200 kinds of roses in a French formal garden. [Read more]




From La Hune with love, Melody Gardot's (free) photo exhibition
Melody Gardot expresses her talent through music and photography just as well. The American jazz singer displays her photographs at the La Hune gallery. A free exhibition called "From la Hune with love", running from May 24 to September 30, 2022. [Read more]




Open Gardens 2022 in Paris and Ile-de-France: when art comes to parks
Open Gardens in Ile de France is back for its sixth edition. This summer 2022, from July 2 to August 28, Ile-de-France inhabitants can enjoy two months of entertainments and original outings in the green spaces of their cities. [Read more]




Square Médéric's Japanese Garden in Colombes
The square Médéric, this lovely local park in Colombes, unveils a charming 3,800sqm Japanese garden displaying bamboos, maple trees, cut trees, azaleas and pagoda. Run there to have a rest and enjoy this change of scenery. [Read more]




Parc Edmond de Rothschild's Japanese Garden in Boulogne
Let us run to Boulogne-Billancourt to discover the Japanese garden of the Parc de Boulogne, the park of Château Buchillot, in ruins, that used to be owned by Edmond de Rothschild. Between water ways, pine trees, maple trees and iconic red bridges, this is a great and relaxing change of scenery to enjoy right outside Paris. [Read more]




The lovely Japanese Ichikawa garden in Issy-les-Moulineaux
The Japanese Ichikawa garden, right outside Paris, was made thanks to a partnership between the city of Issy-Les-Moulineaux and the Japanese city of Ichikawa. They worked hand in hand to create the first authentic Japanese public garden in France. Let us run and discover this quiet garden perfect to meditate and relax. [Read more]




To best places to sunbathe in Paris!
It is sunny and warm, and there you are, ready to sunbathe. We saw you coming, and therefore we give you our favorite sports to sunbathe in Paris! [Read more]




The Parc de l'Amitié, the magnificent Japanese park in Reuil-Malmaison
Are you looking for an original park and garden outside Paris? Head to Rueil-Malmaison to discover the Parc de l'Amitié, this surprising park with multiple treasures, unveiling a Japanese garden, an iconic red bridge, and lush plants. [Read more]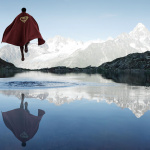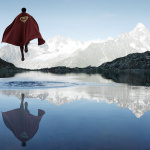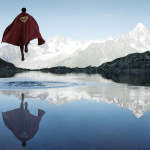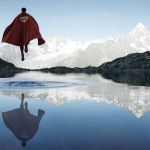 Pop Icons, the open-air photo exhibition at Bercy Village
And what if characters from the Star Wars saga were to strike a pose in front of the Eiffel Tower? Artist Benoît Lapray shows us more about his surprising universe mixing two worlds, through a free photo exhibition running at Bercy Village. From May 19 to September 18, 2022, come and admire Pop Icons. [Read more]




Europa Experience, a free and immersive European Union-inspired exhibition in Paris
From Saturday May 14, 2022, enjoy Europea Experience, a fun and free concept coming to Paris. On the menu, a 1,500-sqm exhibition inspired by the European Union delivering immersive, interactive and fulfilling experiences. Through a multimedia tour, including augmented reality installations and 360° movie theater, travel all around the European Union… from Paris. [Read more]




Parc Monceau, the romantic and uncommon park in Paris
Parc Monceau is undoubtedly one of the most flowery parks in Paris, nestled between the 8th and 17th arrondissements. This is an original and uncommon park featuring ruins, sculptures and lush greenery. Come along and discover its story and special features. [Read more]




The Parc des Buttes Chaumont, the biggest charming park in Paris
The Parc des Buttes Chaumont set in Paris 19th arrondissement is one of the biggest green areas in Paris. For a run, a picnic or a bucolic walk, this large green setting is a must. [Read more]




Balzac's House and its confidential garden with views on the Eiffel Tower
Balzac's House or Maison de Balzac - that used to be home to the famous writer - is one of the literary gems in the city, set in the 16th arrondissement of Paris. This museum-home also houses an incredible garden with views on the Eiffel Tower and a café. [Read more]




Where to read in Paris? Parks and gardens perfect to have your head in a book
A great book and a quiet spot, here is the magic recipe for a delightful afternoon. Keep reading to find out more about the perfect park to have your head in a book while surrounded by a green setting! [Read more]




Rueil-Malmaison's Monet-inspired Parc des Impressionnistes
Rueil-Malmaison's Parc des Impressionnistes, set by the Sein, across the Ile des Impressionnistes, is a magnificent 1.2-hectare park paying tribute to impressionists' colors. Artificial lake, plants and flowers galore remind us of Claude Monet's garden in Giverny. [Read more]




The Basilica of the Sacred Heart, the incredible basilica on Butte Montmartre
Sacré-Coeur Basilica is a must-see monument in Paris. Do you know its story and its treasures? Come along and discover this building perched at the top of Butte Montmartre. [Read more]




The best gardens for a romantic stroll in Paris
The weather is great, skies are blue, and in Paris, lovebirds are out! If you happen to be looking for a romantic outing, well keep reading to find out more about the most romantic gardens in Paris! [Read more]




Discover the most original Wallace fountains in Paris
Tourists or Parisians, you may have already seen a Wallace Fountain! For their 150th anniversary, come along and discover the city's most iconic and original fountains and their fascinating origins! [Read more]




Paris Musée du Parfum Fragonard: a gem set a stone's throw from the Palais Garnier
The Musée du Parfum Fragonard is an iconic museum enchanting the senses by introducing us to the art of perfume. Make the best of this uncommon museum telling you more on this history of perfumery. You do not want to miss free tours surrounded by these incredible fragrances. [Read more]




Dior Paris 30 Montaigne, store – museum, café and restaurant, opens
The iconic Dior location set 30 Avenue Montaigne reopens and unveils a new face. Renovated and redesigned, here is a place likely to delight all fashion addicts, as well as foodies looking for an indulging café or sophisticated restaurant. [Read more]




Discover Paris in the footsteps of women who marked History
For International Women's Day, go and discover Paris in the footsteps of the major women who marked History and discover places that were meaningful in their lives. [Read more]




The Louvre opens the Studio, a new place for children and families
Calling all young art lovers, the Louvre opens the Studio for exclusive workshops about the ongoing exhibitions. Alone or with their families, children can discover many art practices and have fun while learning a lot. [Read more]




Discovery walk in Paris: in the footsteps of Molière
To celebrate Molière's 400th birthday, go on a walk in Paris in the footsteps of the great French playwright, and discover the many places that marked his life. [Read more]




Ganesh Chaturthi 2022 in Paris
Ganesh Chaturthi, the elephant-headed deity – Ganesha, celebrated every year in Paris 18th arrondissement is back on August 28, 2022. On the menu: religious celebrations and very colorful parade. [Read more]




The Jardin des Combattants de la Nueve, a secret spot set a stone's throw from the City Hall
Did you know? Within walking distance from the City Hall, by the Seine Riverbanks, stands a lovely green setting not many Parisians have heard of. Here is the Jardin des Combattants de la Nueve, a secret place you can discover. [Read more]




Discover Paris in the footsteps of Victor Hugo
Go for a walk in Paris in the footsteps of great French writer Victor Hugo and discover the many places that marked his life. [Read more]




Free activities and outings to enjoy this summer 2021 in Paris
Paris does provide free activities! If you are looking for outings without hurting your budget, keep reading! [Read more]




Free museums and monuments in Paris and Ile de France
Looking for a free museum in Paris? Musée des Beaux-Arts, Musée d'Art Moderne, Musée de l'Aviation, Musée des Arts Asiatiques, over 20 museums are free of charge, all year round, so, discover them! [Read more]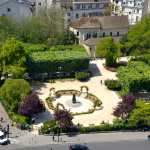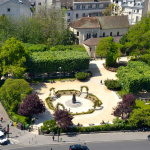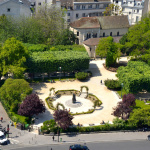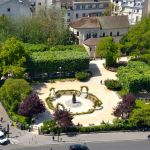 Square René-Viviani, an uncommon garden housing the oldest tree in Paris
The Square René-Viviani is undoubtedly one of the most uncommon gardens in Paris. in this garden set by the Seine riverbanks, discover a verdant location filled with historic remnants and open onto Notre-Dame. And it even houses the oldest tree in Paris! [Read more]




Walking tour: Where to see street-art in Paris?
Street art, these fleeting works turning a city into a true open-air exhibition are more and more attractive. If you're interested in this urban art, we unearthed you spots where you can admire and even meet street artists. [Read more]




The square of the rue de Furstemberg in Paris: a secret and very charming spot
Nestled in Paris Latin Quarter, the square of the rue de Furstemberg is a secret place in Paris attracting photographers. So discreet it does not even have a name, but this square is so appealing and charming! [Read more]




Square du Temple, feelgood park in Paris
Nestled in Paris 3rd arrondissement, a stone's throw from the Marché des Enfants Rouges, the Square du Temple is a lovely and feelgood garden. Here, Parisians and tourists play table tennis or chess, while children can enjoy the playground or observe ducks filling the pond. [Read more]




Jardins des Archives Nationales: a hidden gem in Paris
In the heart of the Marais lays an enchanted garden Parisians often walk by without knowing it. And yet, once you discover the Jardin des Archives Nationales and their 8000sqm of greenery, you wonder how you could have missed this garden! [Read more]




Little-known parks and gardens in Paris, secret places to discover now
With sunny days coming up, parks, gardens, and squares in Paris attract many Parisians and tourists looking for a place in the sun. We offer you to go on the discovery of these little-known places, lovely green settings that remain secret in Paris. [Read more]




Jardin des Rosiers, a secret location in the Marais
In the Marais, the famous rue des Rosiers attracts foodies and shopping addicts to make the most of stores and there is a warm atmosphere all along the street. But do you know there is also a little-known garden? Here is the Jardin des Rosiers – Joseph Migneret. [Read more]




Where to see the remnants of long-gone places and monuments in Paris?
Paris was not made in one day. Even though the French capital now displays an exceptional heritage, its rich and eventful History led to the destruction of some places and monuments that yet marked their times. But today, there are some remnants we can still enjoy while roaming around town. The Bastille jail, the Tuileries Palace, the Wall of Philip II Augustus, or even Lutèce, discover the places where you can enjoy remnants of long-gone places in Paris. [Read more]




Square Georges Cain, a little-known open air-like museum garden in Paris
In Paris, the Square Georges Cain is a very outstanding location. Set a stone's throw from the Musée Carnavalet, this little-known park provides us with a nice green setting where you can discover remnants of monuments. Let us tell you more about this square looking like an open-air museum. [Read more]




Where to see remnants of the Tuileries Palace in Paris?
Did you know? There was a time when the famous Tuileries garden housed a palace. This was the Tuileries Palace. Remnants of this royal residence – now gone – are now scattered across the world. But here is how to find them in Paris. [Read more]




Where to see remnants of the Bastille in Paris?
Paris Place de la Bastille reminds a strong highlight in the History of France. Once, a big fortress, the Bastille prison used to stand there. Destroyed during the French Revolution in 1789, the remnants of the place are now rare. Here is where you can find them. [Read more]




Palais Galliera square, a wonderful green park in Paris
A sun-filled garden awaits you behind Palais Galliera. This lovely green setting, also named Square Brignole-Galliera, is the ideal place to treat you to a break in a great place. [Read more]




Jardin Naturel Pierre-Emmanuel in Paris where nature is the strongest
In Paris, by the Père Lachaise cemetery lays an uncommon place where nature returned. Here is the Jardin Naturel Pierre-Emmanuel, a wild plant conservatory unveiling rich biodiversity. [Read more]




Jardin des Grands Explorateurs, a little-known stroll in Paris
Have you heard about the Jardin des Grands Explorateurs? This little-known park in Paris, set a stone's throw from the Jardin du Luxembourg, is yet worth the trip. Here, you will discover a secrete stroll in the middle of statues, as well as the magnificent Fontaine des Quatre-Parties-du-Monde. [Read more]




The Coulée Verte, a verdant walk in Paris
The Coulée Verte René-Dumont is a very beautiful but little-known walk in Paris unveiling a verdant path covering Bastille to the Bois de Vincennes, going above the Viaduc des Arts. This is an original spot to discover another face of Paris! [Read more]




The Arènes de Lutèce, an amphitheater in the heart of Paris reopens
Have you heard of the Arènes de Lutèce? This very-well preserved Gallo-Roman amphitheater can be found in the heart of the Square des Arènes de Lutèce and presents a true symbol of the Parisian way of life! [Read more]




The new Korean Culture Center opens in Paris
When art meets culture: the Korean Culture Center is a new space devoted to Korea and opens in the chic PAris 8th arrondissement on 20 rue de la Boétie. To discover from November 21, 2019. [Read more]




The most beautiful neighborhood-villages in Paris
We know how stressful Paris can be, but don't worry, we've got you covered with a bucolic stroll in one of the many villages in Paris. You'll thank us later. [Read more]




The most beautiful covered passages in Paris
You may know it, but Paris houses many covered passages. Let's discover the 12 most beautiful Parisian covered passages with our self-guided tour. [Read more]




A quick visit of the Montparnasse Cemetery
The Montparnasse Cemetery is the last house of many celebrities and strolling there is a true free and instructive pleasure. [Read more]