Published by La rédaction · Photos by My B. · Published on 28 June 2022 at 08h36
Where can we go and dance this summer in Paris? If you happen to be looking for a festive place where to dance in the open air in Paris all summer long!
The warmer weather is back in Paris. And on the ocasion, Parisians and tourists are back on terraces, in swimming pools, and other fabulous spots to make the most of the great weather. This spring, summer or Indian summer, there are lots of great places when the sun is shining in the city. And if you like having fun outdoors, we have some good news: here are places where you can dance in the open air.
So, where can you dance as soon as sunny days are back? Here are our favorite locations to move until the end of the night in a great location. On a cruise, a rooftop or dry land, dancing venues are only waiting for you!
And stay tuned for this article is updated accordingly. To make sure you miss none of these dancing deals in Paris, do not hesitate to check this page again soon! Now you are ready, here we go for the best locations to dance in the city on sunny days!
Where to dance outdoors in Paris? Keep reading!




Cabanon Perché, summery rooftop by Terrass Hotel and fantastic views on Paris and the Eiffel Tower
Cabanon Perché is the summer rooftop by Terrass" Hotel. On the menu, an exotic terrace taking us to the South since May 19, 2022. Seaside vibe, gin cocktails and seafood, the beach is back! [Read more]




The Panoramic Fiestas come to the roof of La Défense Grande Arche this summer
How about listening to great electro music, 110 meters up in the air with panoramic views on Paris? Head to the La Défense Grande Arche rooftop, from May 25 to July 28, 2022, to enjoy the "Fiestas Panoramiques" by Cookie Records! [Read more]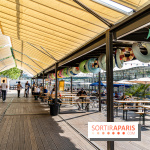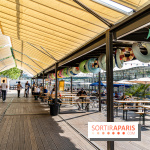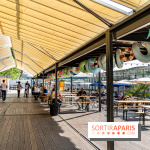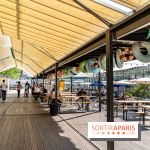 Rosé Piscine, the brand-new festive and sporting guinguette by Rosa Bonheur
Rosé Piscine – the latest Rosa Bonheur bar-guinguette – opens on Tuesday May 18, 2022. While waiting for the Arche Javel to open in July just across the venue – promising a huge barge swimming pool – go have relax, dance, have great food and work out with a fabulous program! [Read more]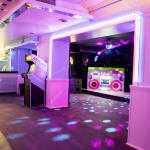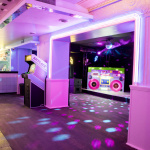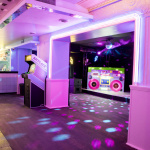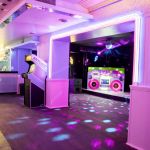 3615 bar, the old-school cruise with dancefloor returns to Paris
Old-school bar 3615 taking us to the 80's to 2009 provides you again this summer with a unique cruise that will make you take a walk down memory lane. On the menu, arcades, dancefloor, karaoke, cocktails, and goodies to the rhythm of hits that marked us. Meet on Fridays from June 3 to September 30, 2022. [Read more]
And to go further:




Guide to music festivals in Paris and Ile-de-France
We Love Green, Rock en Seine, Villette Sonique, Solidays, Lollapalooza Paris, Days off or the Fête de l'Huma, Chorus and more… In 2022, many music festival await you across Paris and the Ile de France region, so, enjoy and turn the music on! [Read more]