Published by La rédaction · Photos by My B. · Published on 29 June 2022 at 19h15
This Thursday 30 June 2022, take a stock on the evolution of the Coronavirus epidemic in France. Where is the Covid-19 epidemic at in France? According to the latest data, +48 additional deaths and +124,724 new cases in 24h have been reported. Discover the latest announcements, improvement in the vaccination campaign, therapies and the latest overall data.
Here is the live situation in France as of Thursday 30 June 2022 as for the Covid-19 pandemic. Reopening plans, lockdown exit, cancelations, schools, aids, and other measures, here are the latest news and the main news to remember.
Latest and main news about Covid-19 in France: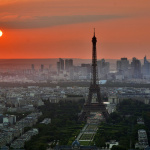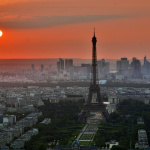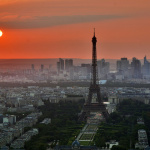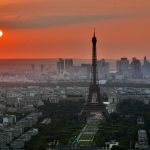 Coronavirus in France as of Wednesday 29 June 2022: +48 Covid deaths, and +124,724 severe cases
Here are the latest data as for the Covid-19 epidemic in France. According to Santé Publique France's latest data, France reports +48 more deaths in 24h. This Wednesday 29 June 2022, the death toll includes +47 hospital deaths and +1 in nursing homes. +124,724 new cases have been reported in 24h. [Read more]




Today's incidence rate in France
The incidence rate per department is an indicator to follow very thoroughly to be aware of the epidemic's evolution. Here are the incidence rates in each department as of Wednesday 29 June 2022. [Read more]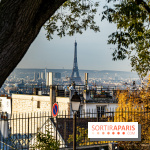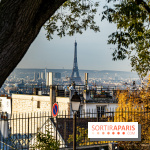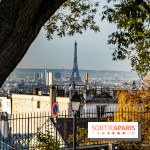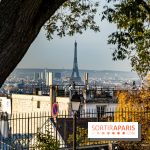 Covid incidence: Paris and Hauts de Seine report over 1,000 cases for 100,000 inhabitants
It is on everyone's lips, the coronavirus epidemic is rising again since the last restrictions have been lifted! In Île-de-France, the situation is thoroughly monitored, like anywhere else in France, and the incidence rates have been rising again and reach 1,000 cases for 100,000 inhabitants over the past 7 days in Paris and Hauts de Seine. [Read more]




7th Covid wave: What to expect?
You may have noticed around you: Covid-19 is back in force and causes dozens of thousands of contaminations per day. And for good reason: a new subvariant, more contagious, may urge the government to take actions. [Read more]




Covid: the EU health pass extended to June 2023
The EU health pass, enabling to travel between EU countries requiring it, could be needed longer, one extra year than expected, until June 30, 2023, following the vote at the EU Parliament. [Read more]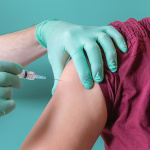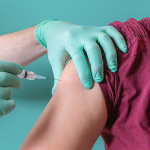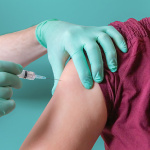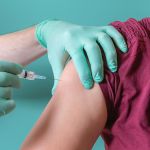 Covid vaccination: 81.1% of the French population given the first dose, 59.9% the booster shot
As of Tuesday 28 June 2022, the first dose of vaccine has been given to 81.1% of the French population, and 79.8% of the population is fully vaccinated. 59.9% of the French have been given the booster shot. [Read more]




End of facemasks in public transportation starting this Monday: where is it still compulsory in France?
An announcement expected for quite a while. Starting from May 16, 2022, people in France are allowed to ditch facemasks in public transportation. Yet, it stays compulsory in some places, and here is which. [Read more]




Covid: vaccine pass to end on March 14, 2022, Jean Castex confirms
Is the vaccine pass to end soon in France? This Thursday March 3, Prime Minister Jean Castex announced on TF1 TV news the application of the vaccine pass will be suspended from March 14: the pass will no longer be required in restaurants, movie theaters… [Read more]




Covid: indoor facemask-wearing to be ditched from March 14 in France, excluding in transportation
Invited on TF1 television news, Jean Castex announced the end of compulsory facemask-wearing indoor from March 14, 2022. Yet, masks will be mandatory in transportation. [Read more]




Covid: the BA.2 subvariant does not cause more severe illness than Omicron, WHO says
Although it is more contagious than Omicron, the BA.2 subvariant does not lead to more severe disease than BA.1, according to the WHO's latest statements. [Read more]




Covid: Sanofi's vaccine soon to be allowed in Europe
Is the Sanofi vaccine soon to be marketed? This Tuesday July 20, 2021, the European Medicines Agency has announced they are to launch a rolling review of results from phase 3 of the ongoing clinical trial of the French laboratory candidate vaccine in order to allow or not marketing issuance as soon as possible. Issuance could actually occur in the first six months of 2022, although it has been announced for late 2021. [Read more]




Covid: facemask-wearing no longer compulsory in closed places subject to the vaccine pass from February 28th
The government pursues their calendar lifting health measures in France. This February 11th, the executive announces the end of compulsory facemask-wearing in closed places subject to the vaccine pass from February 28th. [Read more]




Covid: places where facemask-wearing will be no longer compulsory in from February 28th
As the contamination toll is decreasing, the government is relaxing and announced this past Friday facemask-wearing will be no longer compulsory in places where the vaccine pass is required from February 28th. Here is more on these very locations. [Read more]




Covid: The first deliveries of the Novavax vaccines planned for the end of the week in France
Granted marketing authorizatoin by the European Medicines Agency and the Haute Autorité de Santé, Nuvaxovid, aka Novavax's "subunit" vaccine, which was expected to be delivered in France as early as the beginning of February, is eventually to be delivered by the end of the week. [Read more]




"Deltacron": first case spotted in the UK, what we know about this hybrid Covid variant
As many countries are lifting their health restrictions, a first case of the hybird "Deltacron" variant has been reported in the United Kingdom. What do we know about this fusion between the Delta and Omicron variants? Should we be worried? Here is more on the matter. [Read more]




Covid: vaccine pass likely to be lifted by "late March or early April", Gabriel Attal announces
This Wednesday February 9, 2022, after the ministerial council, Gabriel Attal announced the likely end of the vaccine pass for "late March or early April". [Read more]




Covid: France ready to stop testing vaccinated travelers at the borders
Restrictions to enter France from abroad grow slightly lighter; in a few days, the government is to stop requiring tests to enter the country from people vaccinated, we are told this February 8, 2022. [Read more]




Covid: can you get reinfected with the Omicron variant more than once?
Are you immunized after catching Covid with the Omicron variant? It seems, you are not, you can be infected several times, a new study found. [Read more]




Covid: Pfizer's Covid drug Paxlovid available in pharmacies from Friday
After being granted marketing approval from the European Medicines Agency, Pfizer's Covid drug Paxlovid - 89% effective against hospitalizations and deaths caused by coronavirus - will be available from Friday February 4, 2022, in pharmacies. [Read more]




Covid: WHO thinks it is "premature" to declare victory over coronavirus
This Tuesday February 1, 2022, the World Health Organization warned against the too-hasty lifting of restrictions. According to Tedros Adhanom Ghebreyesus, it is too early to declare victory. [Read more]




End of facemask-wearing in Paris by order of the prefect
Facemask-wearing will no longer be compulsory outdoor in Paris starting from Wednesday February 2, 2022, the Paris Police Prefecture. As a matter of fact, in light of the improving health situation, the decision made by the latest defense council comes into effect. [Read more]